There's much to be said since I last posted.
And I have a moment to jump on in and post my heart out. Here goes.
I left the blog hanging with my bread making class last Thursday.
Last Friday evening, I was all set to put the lid on this baby and pop it in the oven for dinner. Like so.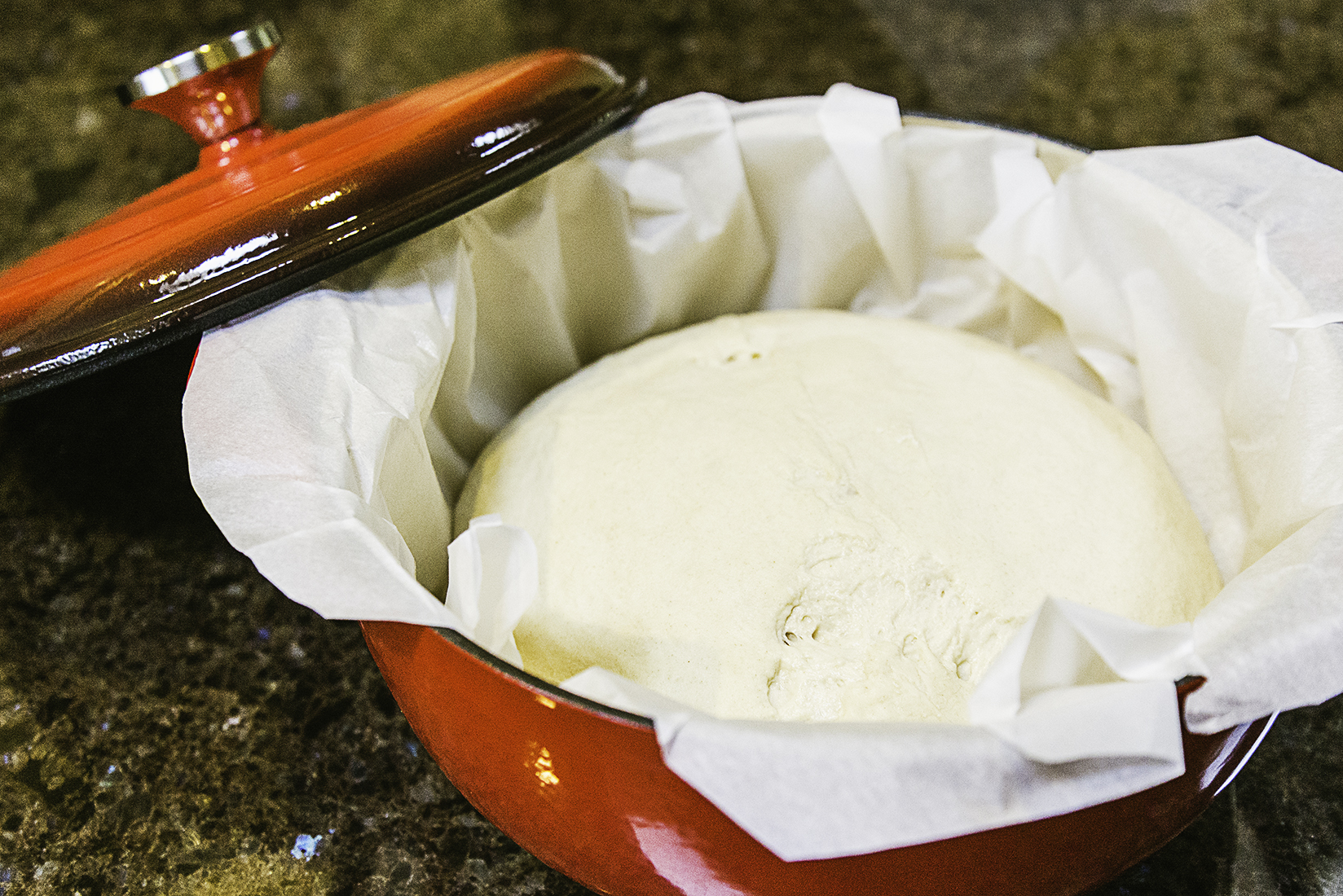 And the next thing I recall is this.
I had our butter "room temperature" and ready.
The camera was ready to take the image right out of the oven
The "bread cutting" knife and cutting board were ready
We did not bother with the cooling of the bread on a rack phase. No siree! We took a knife to this bad boy right there on the spot.
Butter was slathered and we were overcome with the yummy goodness of homemade bread.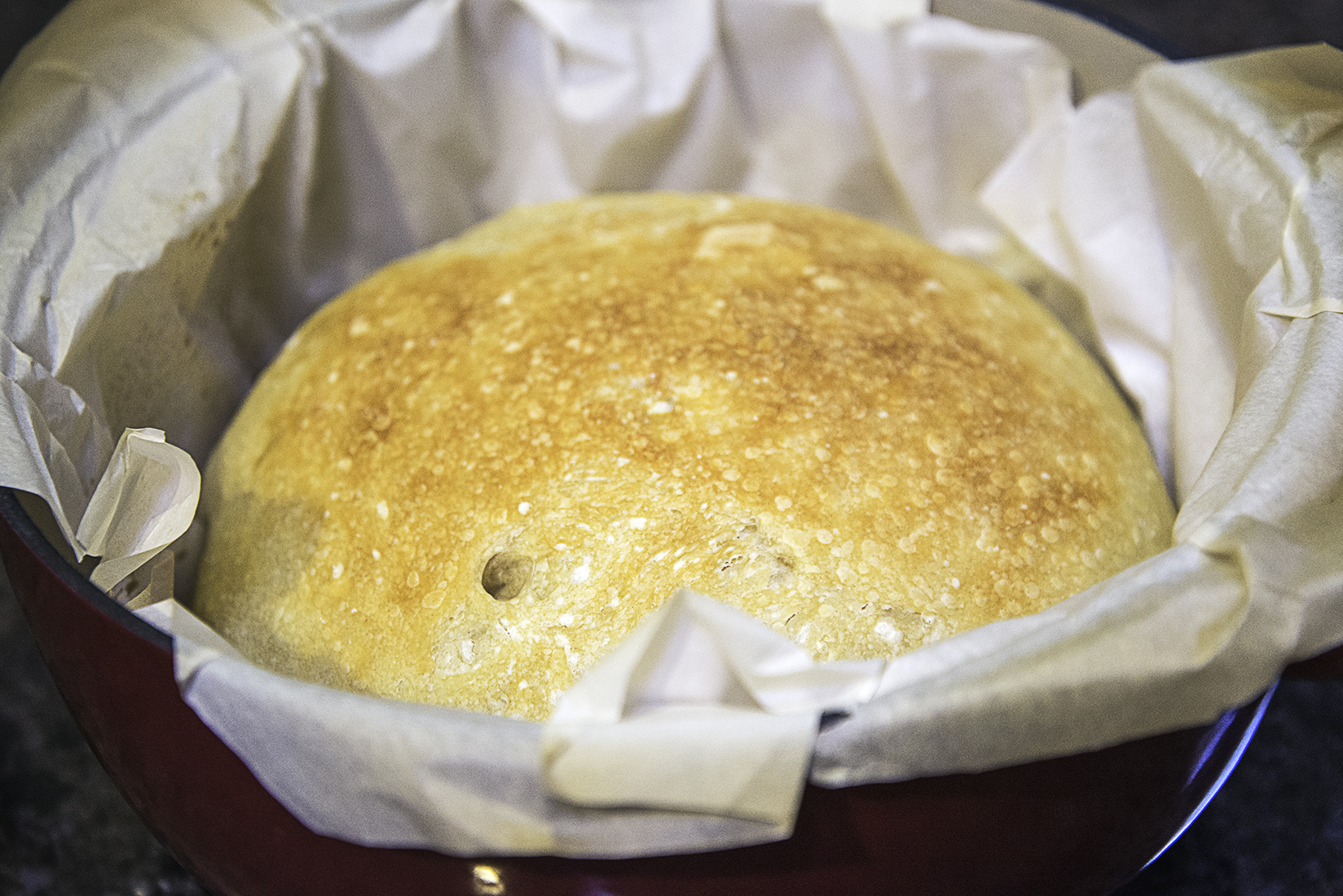 I may or may not have had anything else but bread and butter for dinner. Ok, I had the bread for my meal and the hubs had his bread as an appetizer + he had it with turkey, taters and green beans. Yup, I just had the fresh hot bread.
And Saturday morning we made toast. Oh my word, I can't decide how I like it best. All I can say is this "By now, it's a very good memory."
Last Saturday we worked in the garden. We transplanted tomatoes, corn and peppers.
And I caught the hubs on camera taking a much needed break.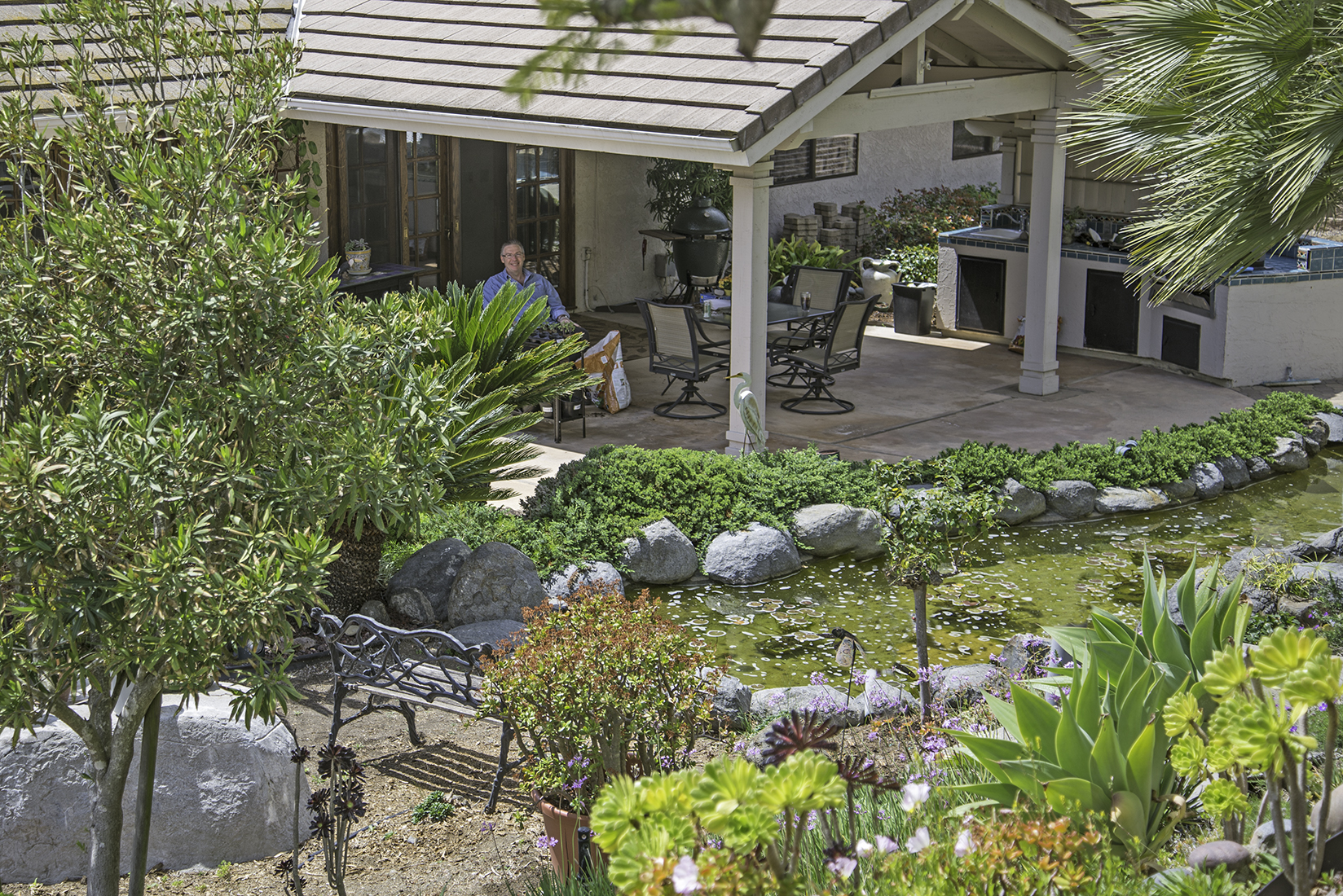 I pulled a bucket of weeds.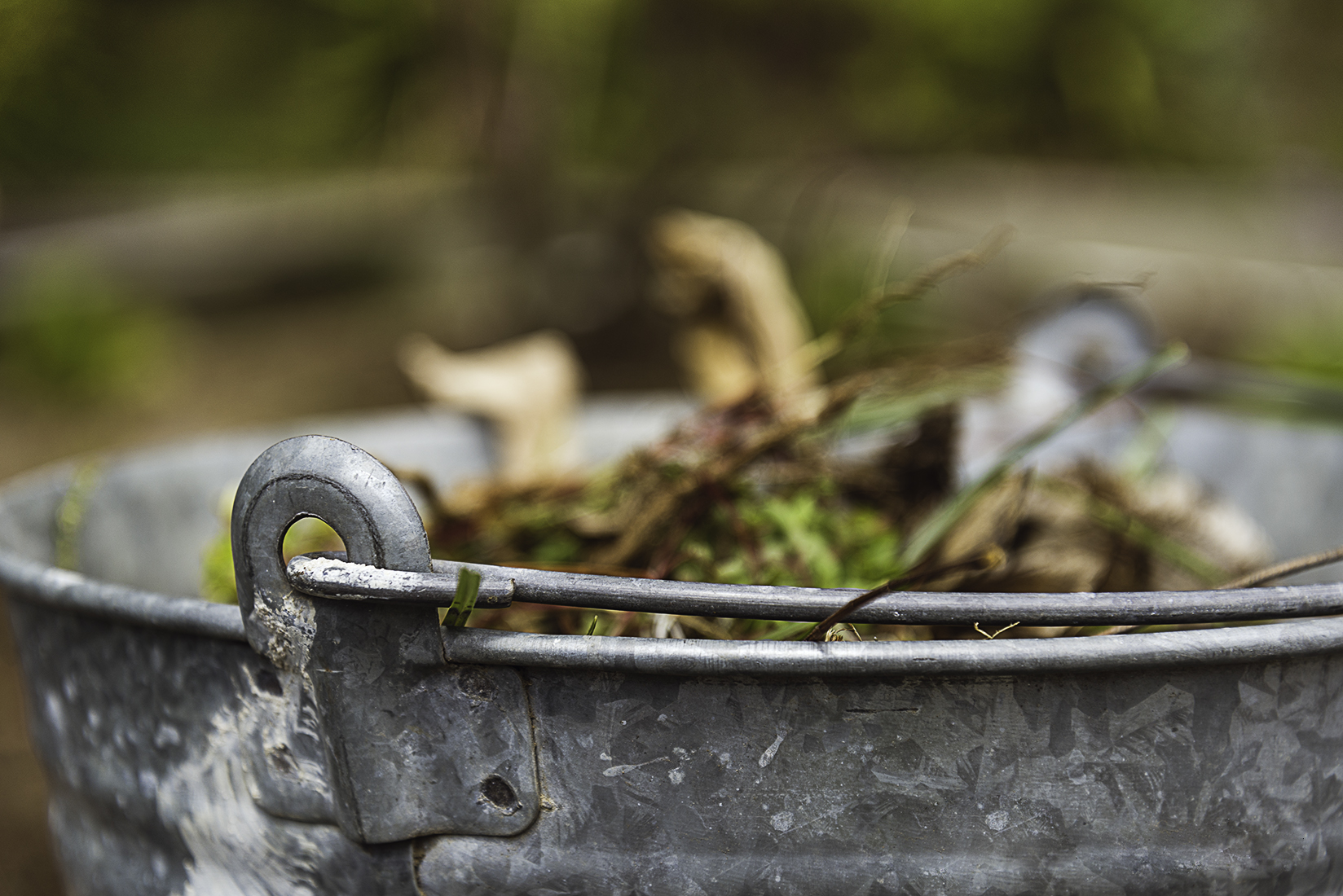 And the roses were fertilized – What a delight to see the assorted roses in bloom. This particular rose is called "Sun Flare".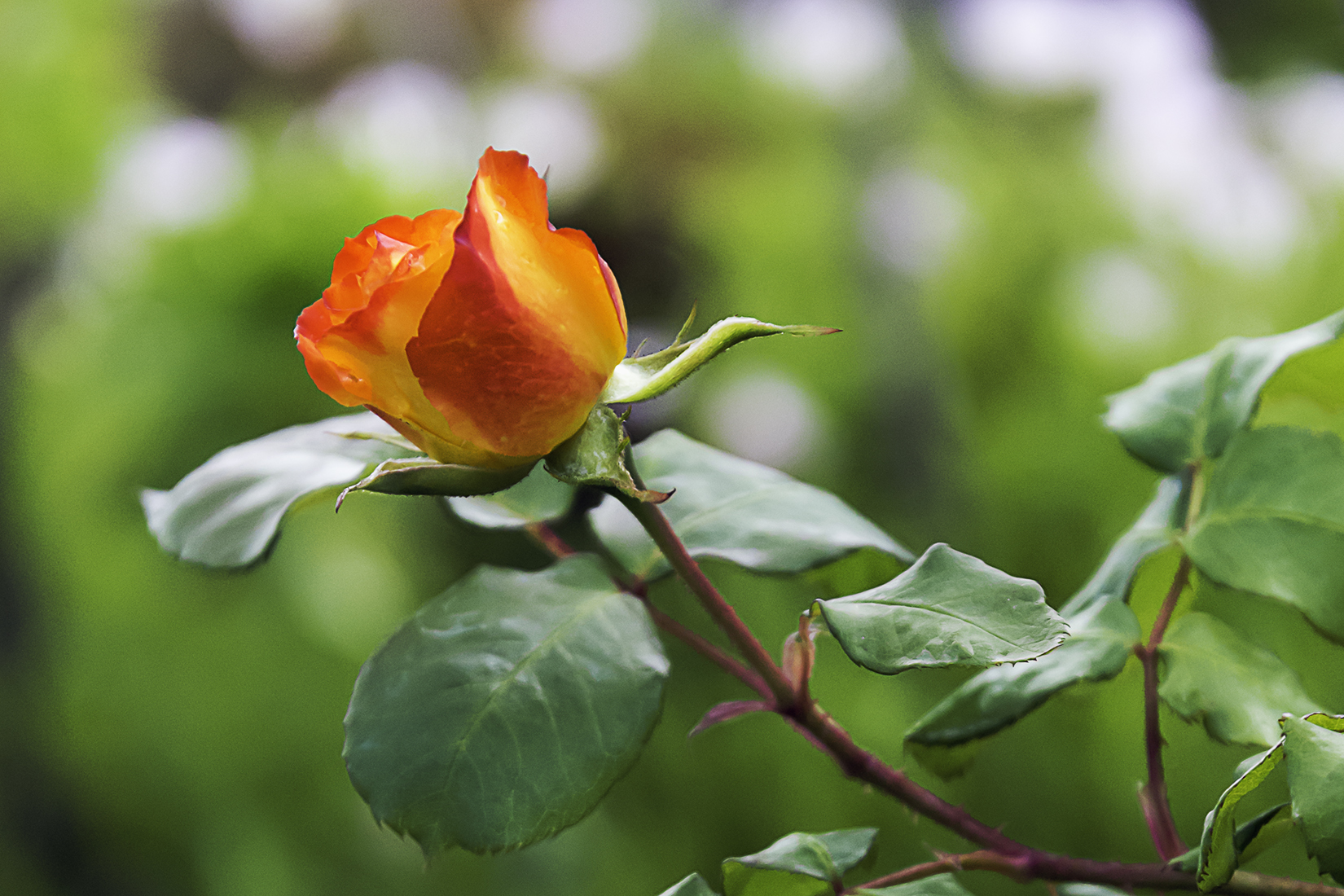 And Saturday afternoon, our friends came over to spend the evening. Actually, we went out for a nice dinner. Then stopped by the Cheesecake Factory for our dessert. And came back to our place for a visit into the evening.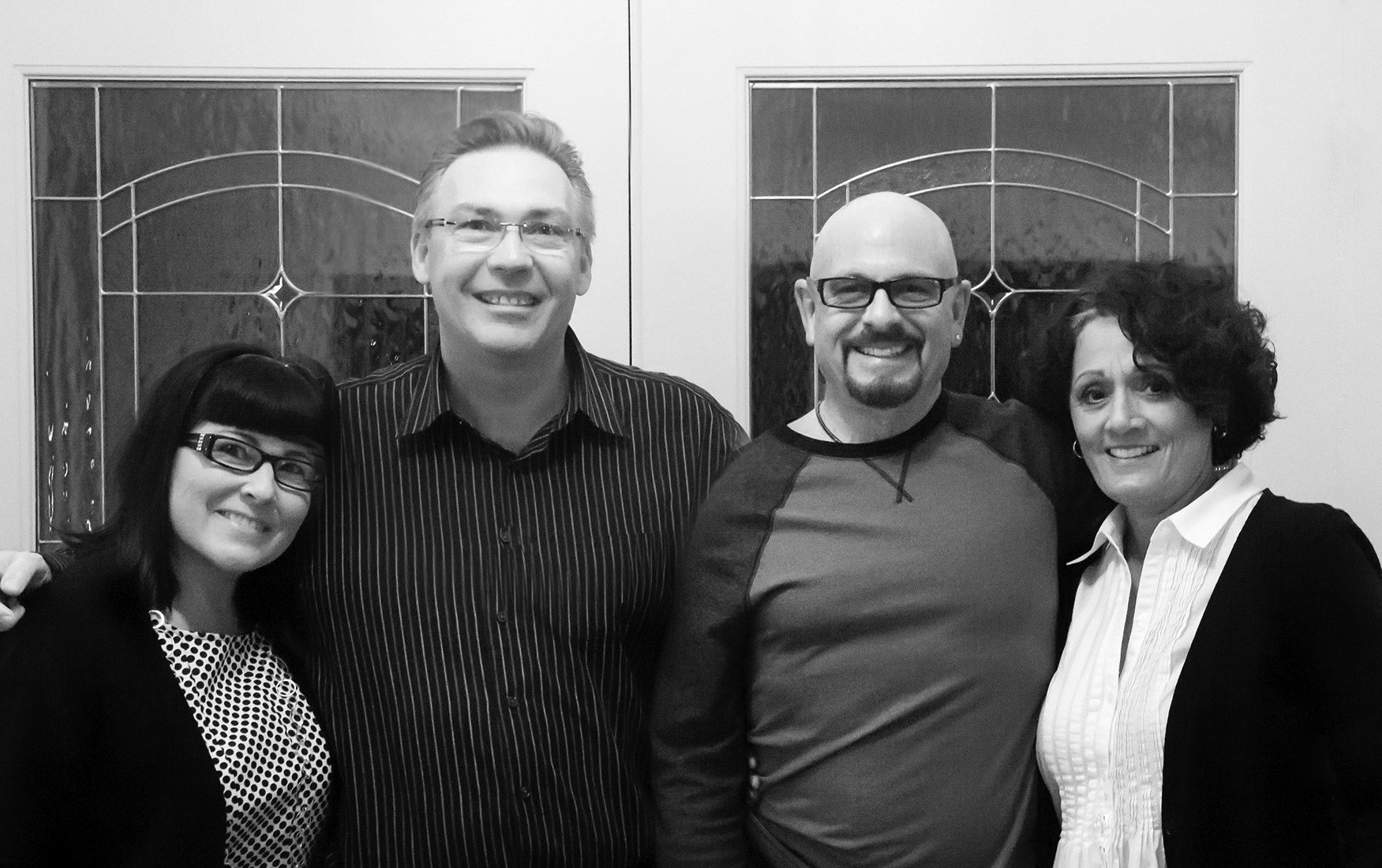 Painting – My "To-Do" list calls for a little more painting in the house. Next up = the powder room.
While it's the smallest room in the house, it has been one painful experience after another, starting with the valance.
To make a long story short, I still don't have the valance, as I learned they don't carry a large assortment in stores these days. In fact, Macy's had nothing, zero, zilch in the store. But that's ok, as I've decided that I'm going with a white valance.
This is the powder room before image.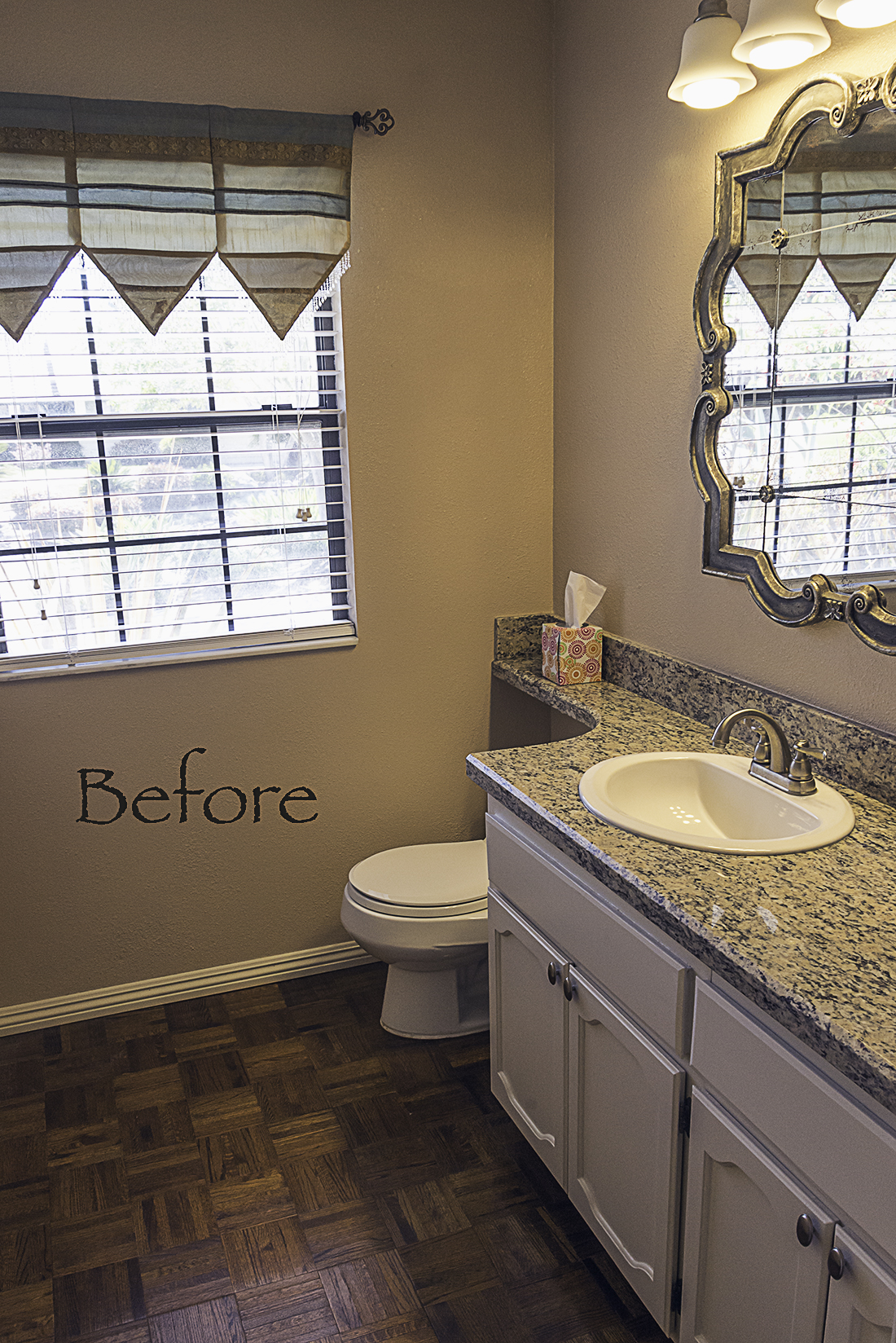 This "was" my inspirational color (on Pinterest) for that room.
After 5 trips to the Home Depot and 8 different samples splashed in the powder room (this week), I have the color that makes my heart sing. Now to wait for the hubs to come home, as it's just as important for him to like it too…
Note: I had a color close to what you see in the inspiration image, it's just not visible in the image below. Hard as I try, the inspirational color did not work with the counter and flooring color in the room. But finding something that makes my heart sing, is so much better.
P.S. After posting the image (below) on Facebook, the hubs asked if Goldilocks had painted this room. It's too cute to not make a note on the blog.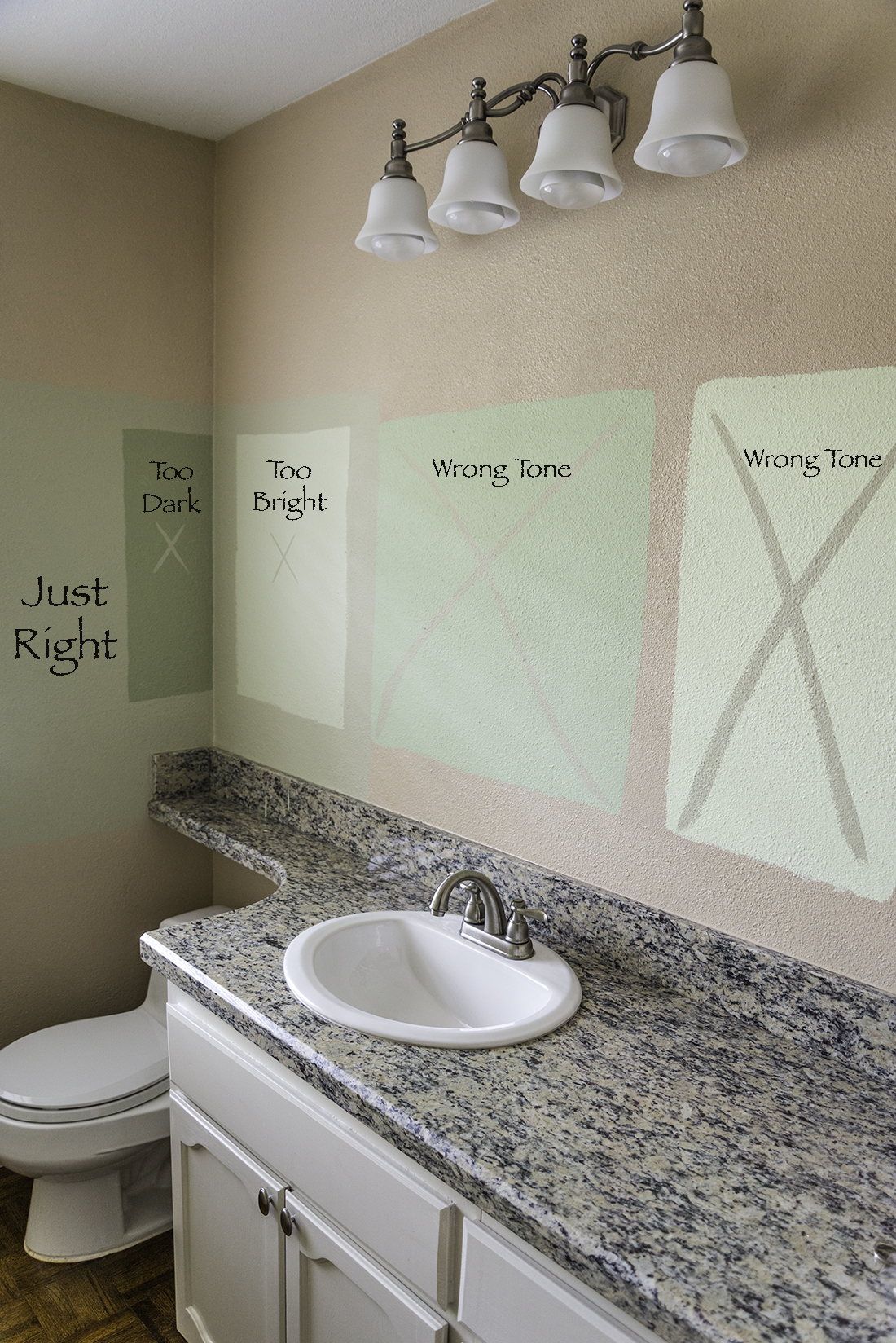 I purchased two really cheap brushes such that I could have what I needed to try 4 samples yesterday. Note to self: Do not use those cheap sample brushes. The bristles they leave to dig out of wet paint are not worth it.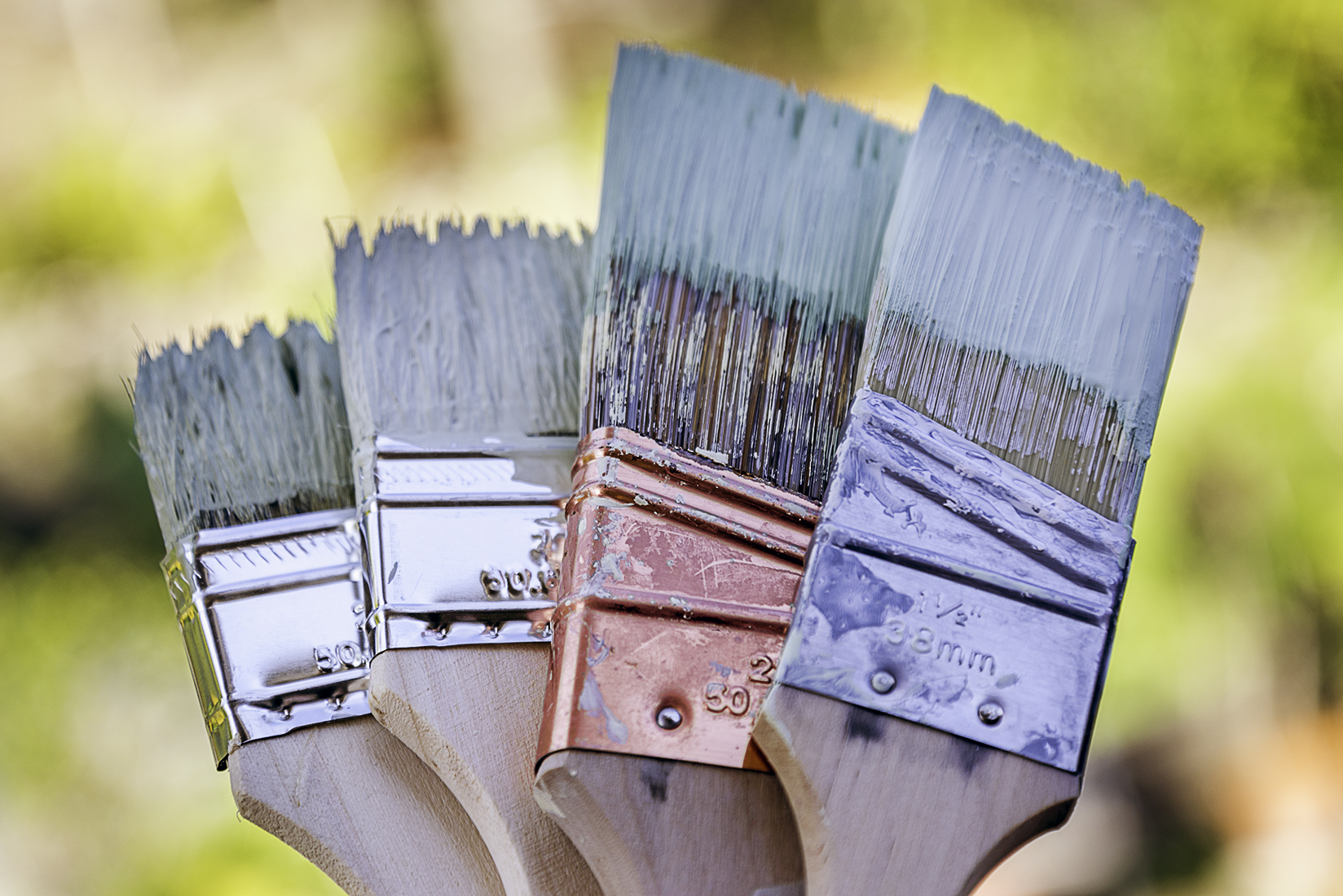 One last blurb – The hubs spied our very first tomato Monday evening. We are so excited!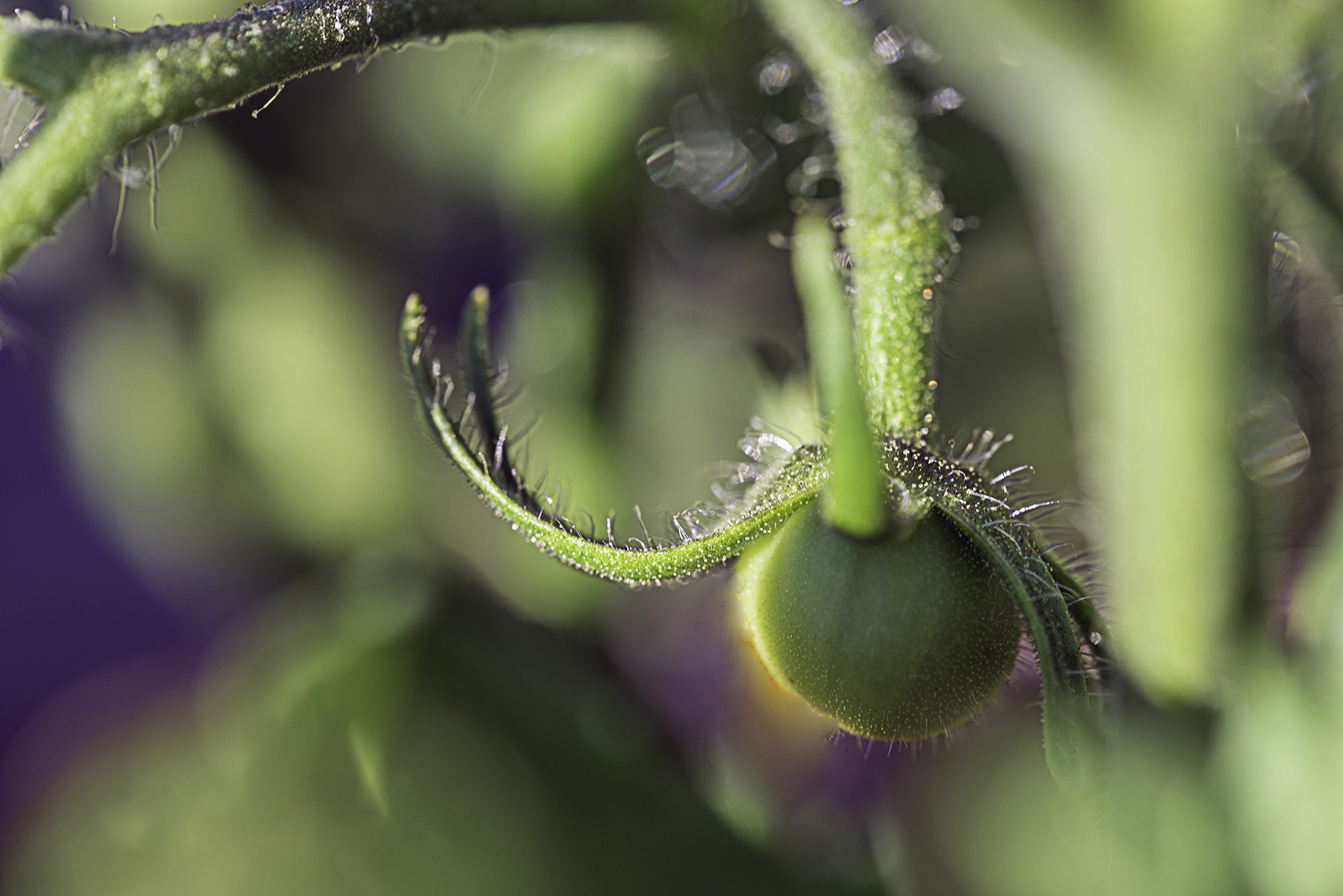 As I think over the last few days and how far along I wanted to be on the painting this week, I'm reminded again – some things are worth the wait and all the extra miles it takes to get the happy end result.
Until next time…
Blessings – Debbie