Our nieces spring break, continued as promised.
The next day, we were off to Catalina Island.
Getting ready to board the Catalina Express (boat) directly behind us. Such fun to make a little 1 hour and 15 min. journey across the ocean to the island.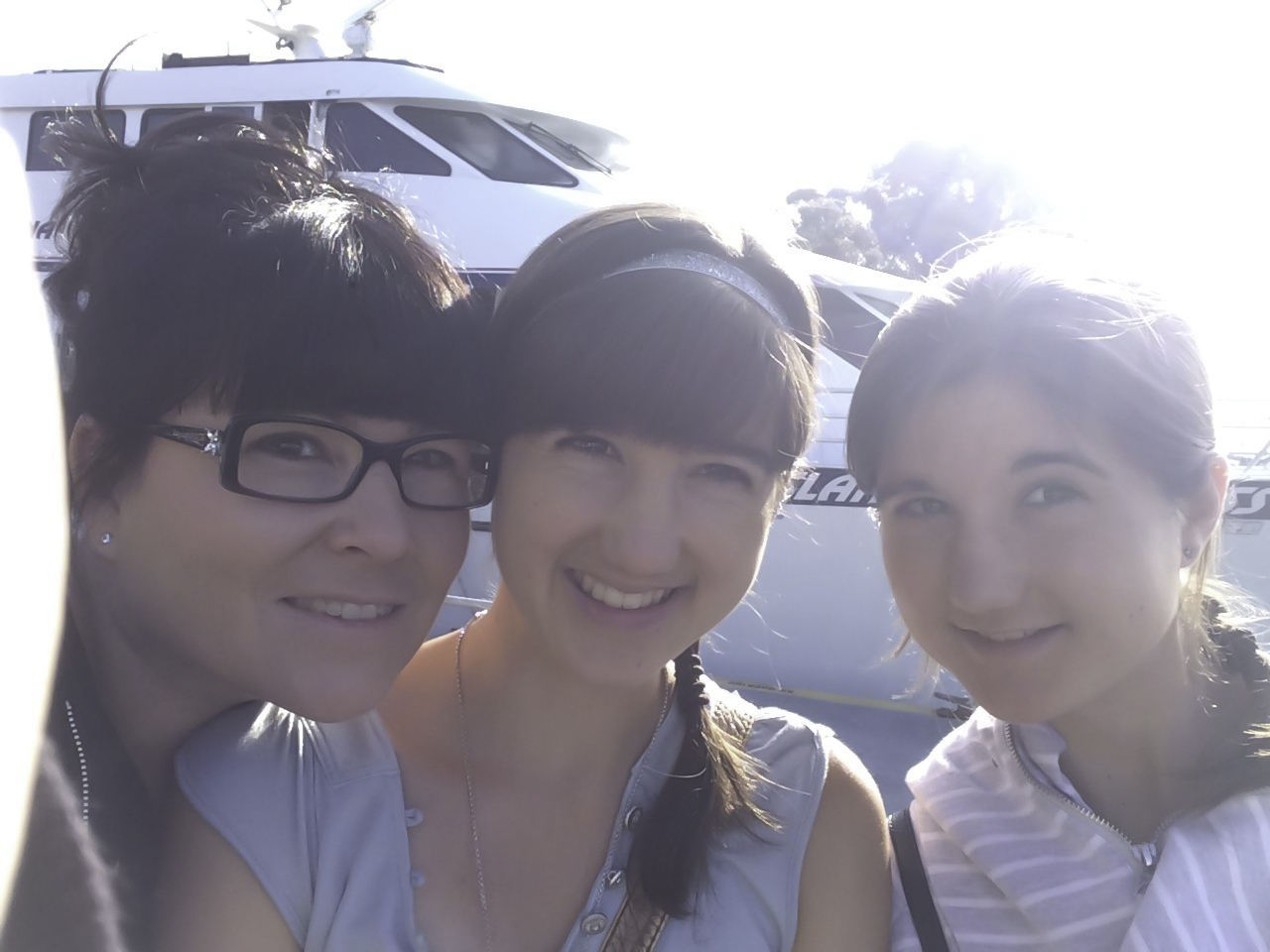 As we approached Catalina, we passed the Carnival Imagination docked at the island. It made our boat feel so small.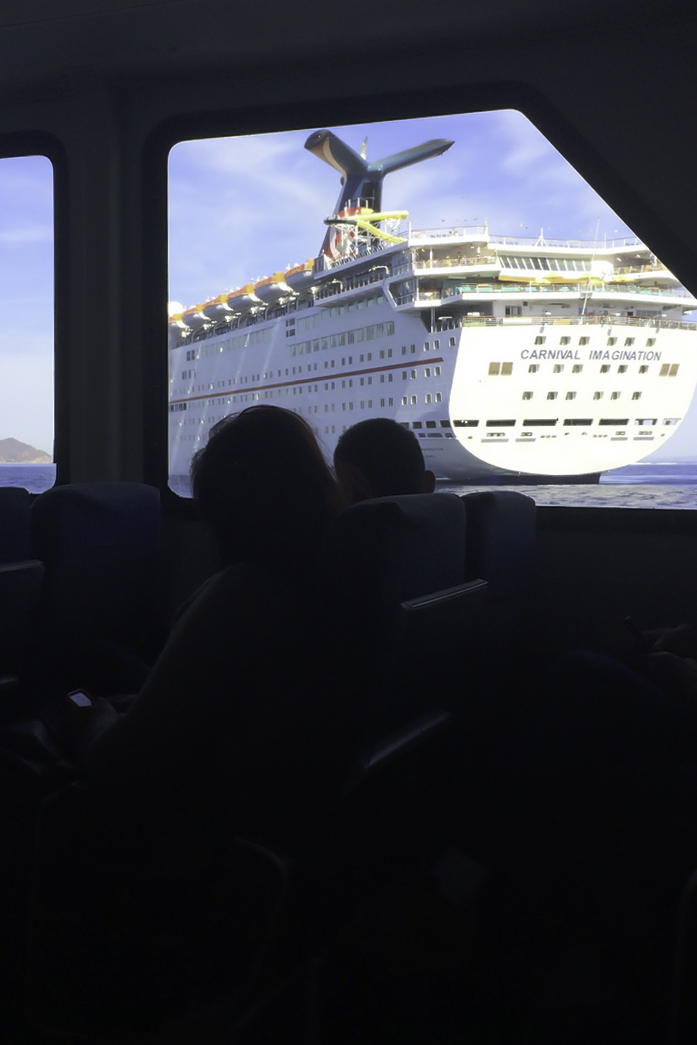 Once we arrived, we decided to do a little walk about to search for lunch. We decided to stop at the first place that called our name. A seaside lunch seemed the perfect choice.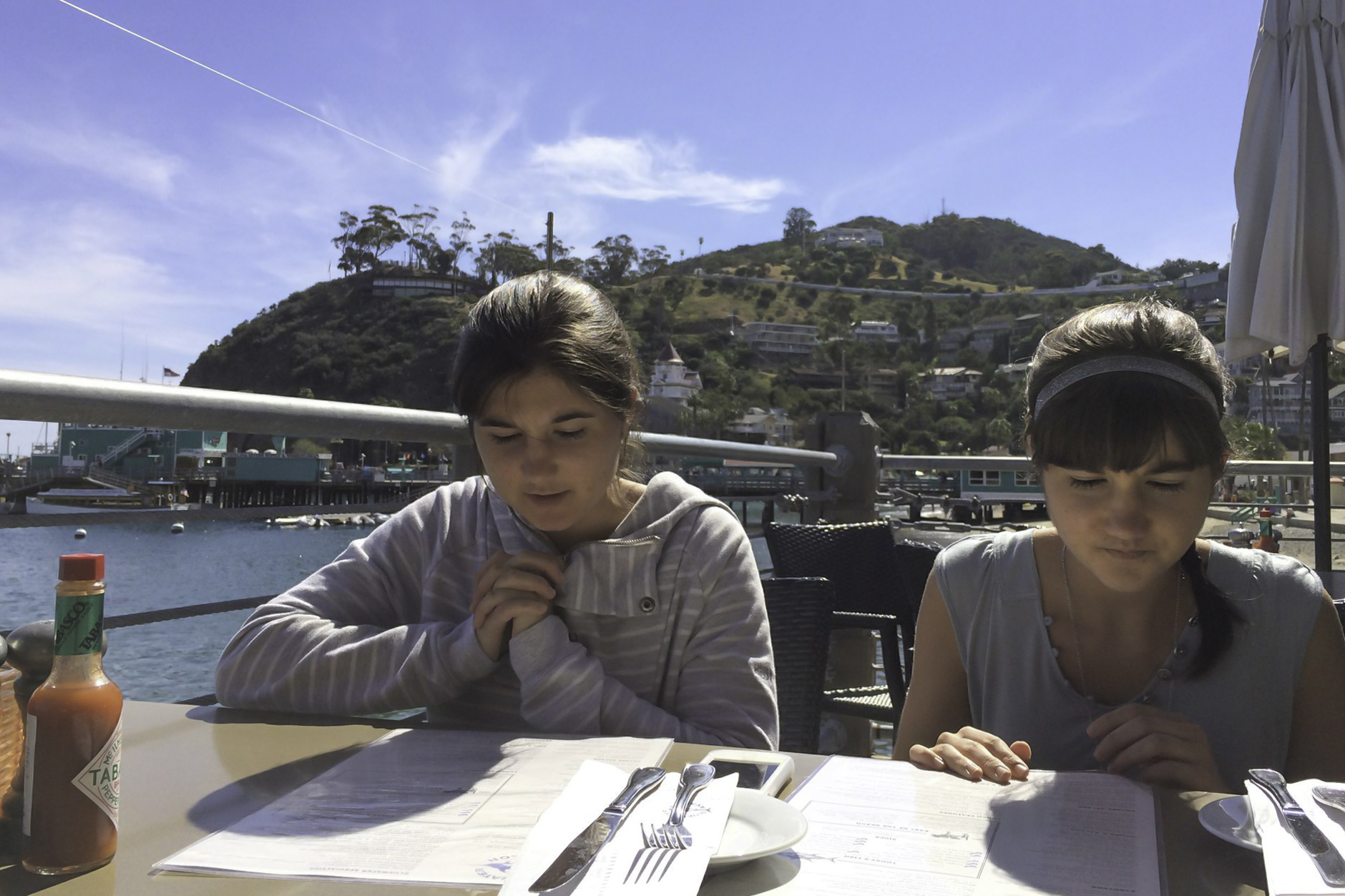 Our view was spectacular!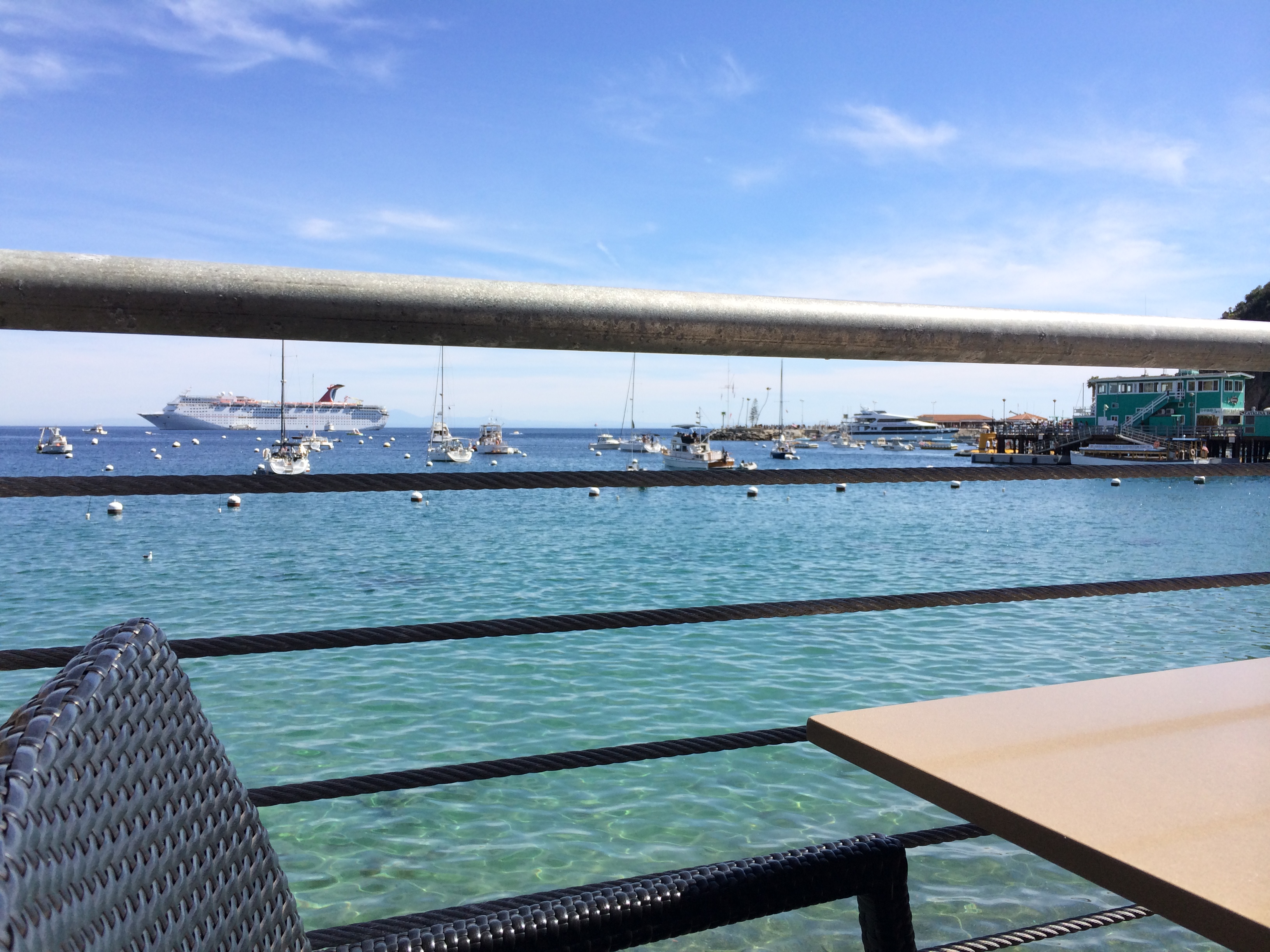 And lunch was so yummy.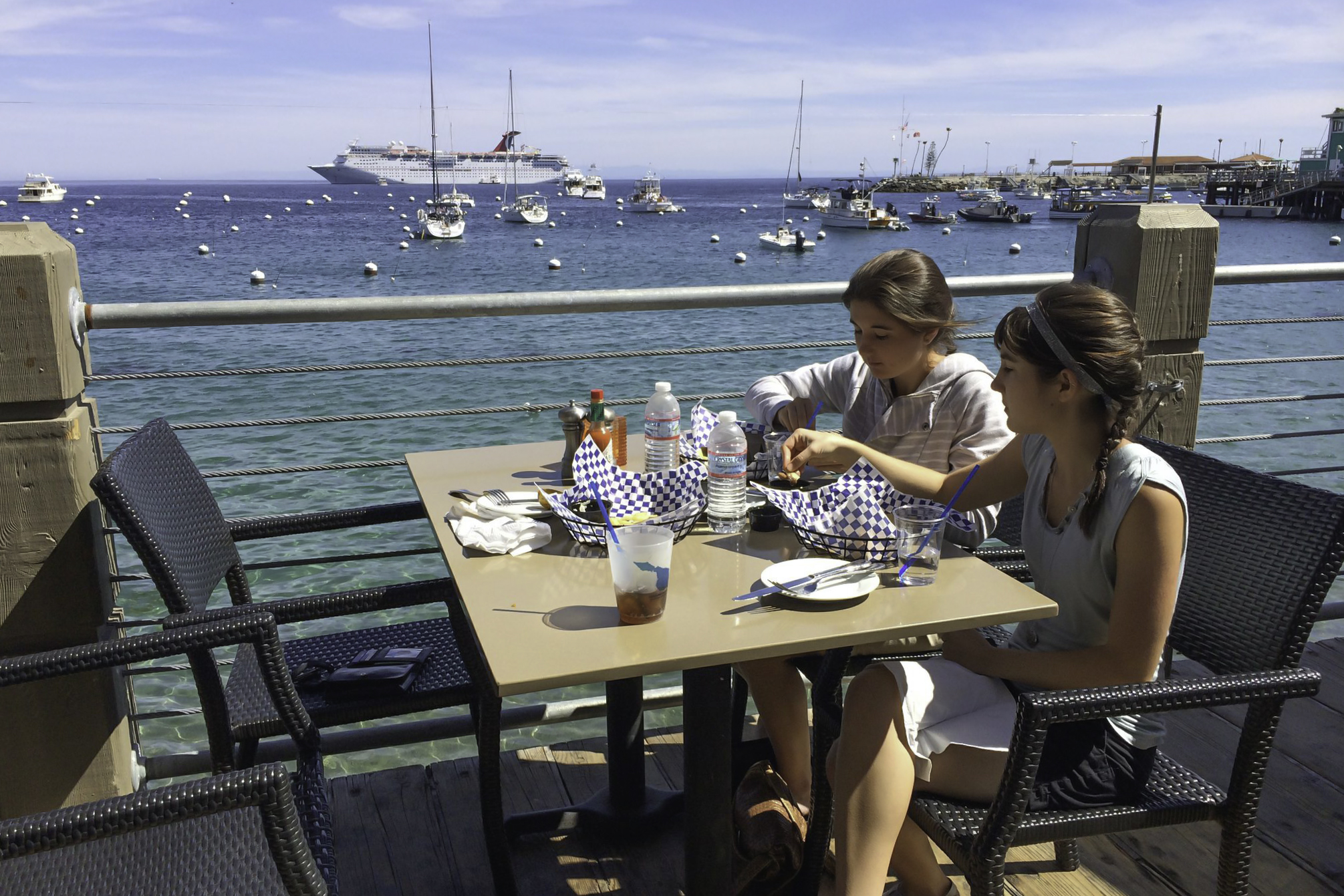 With full tummies, we were off on our next great adventure. We rented a golf cart, such that we could cover a lot of territory.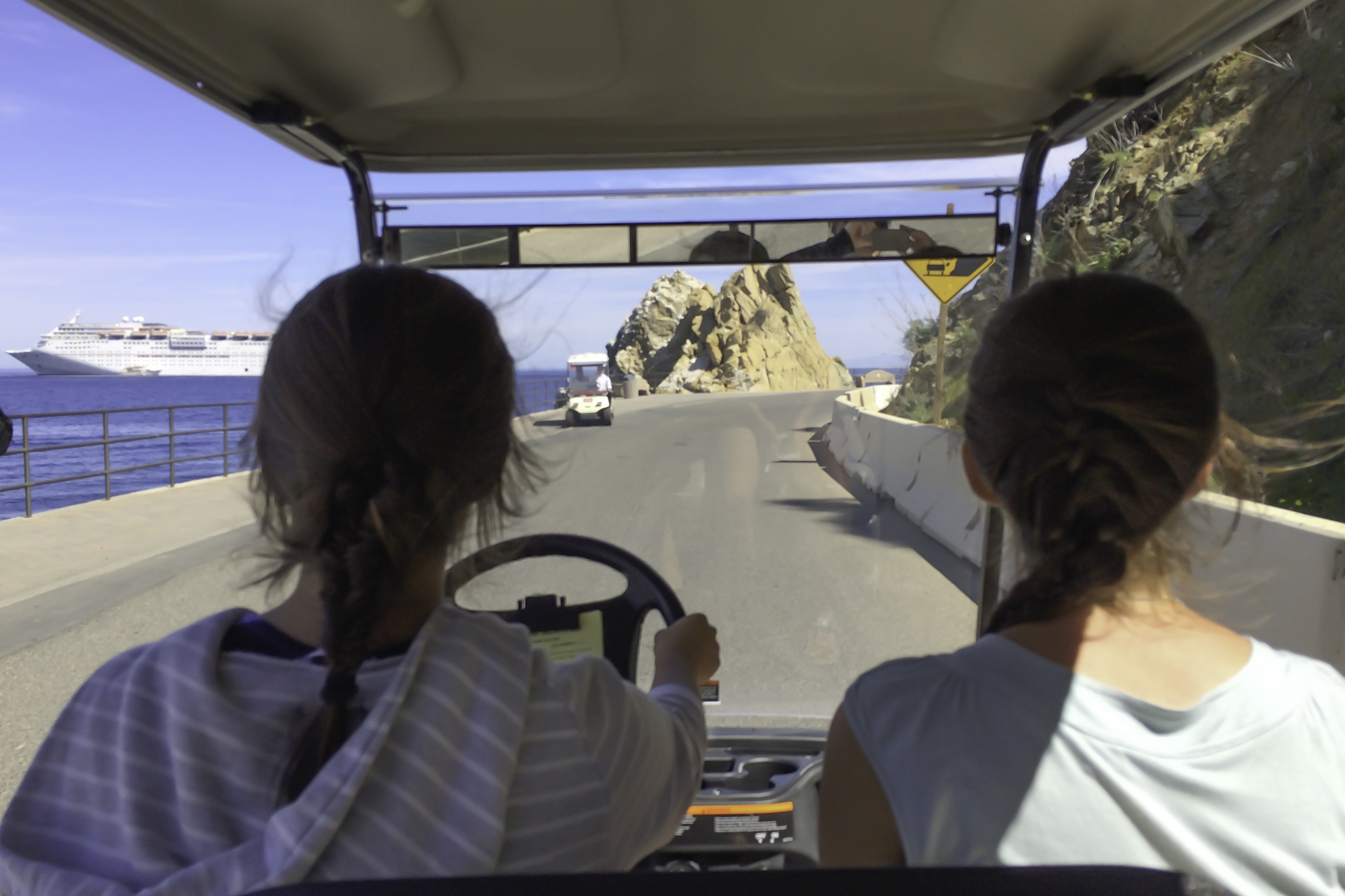 And territory did we ever cover. Love my nieces panorama!

We made a stop at the Wrigley Memorial.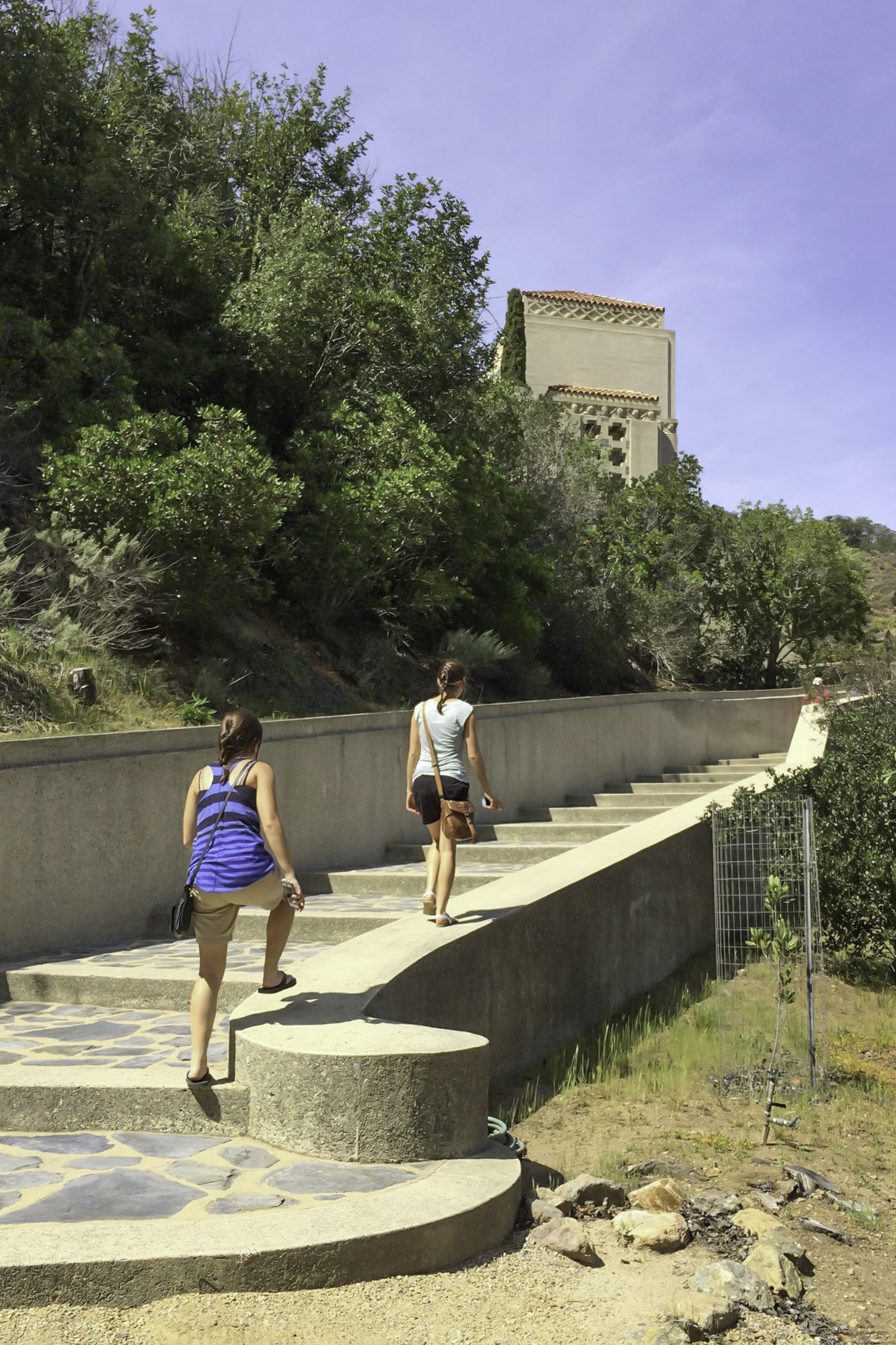 What a great place to visit.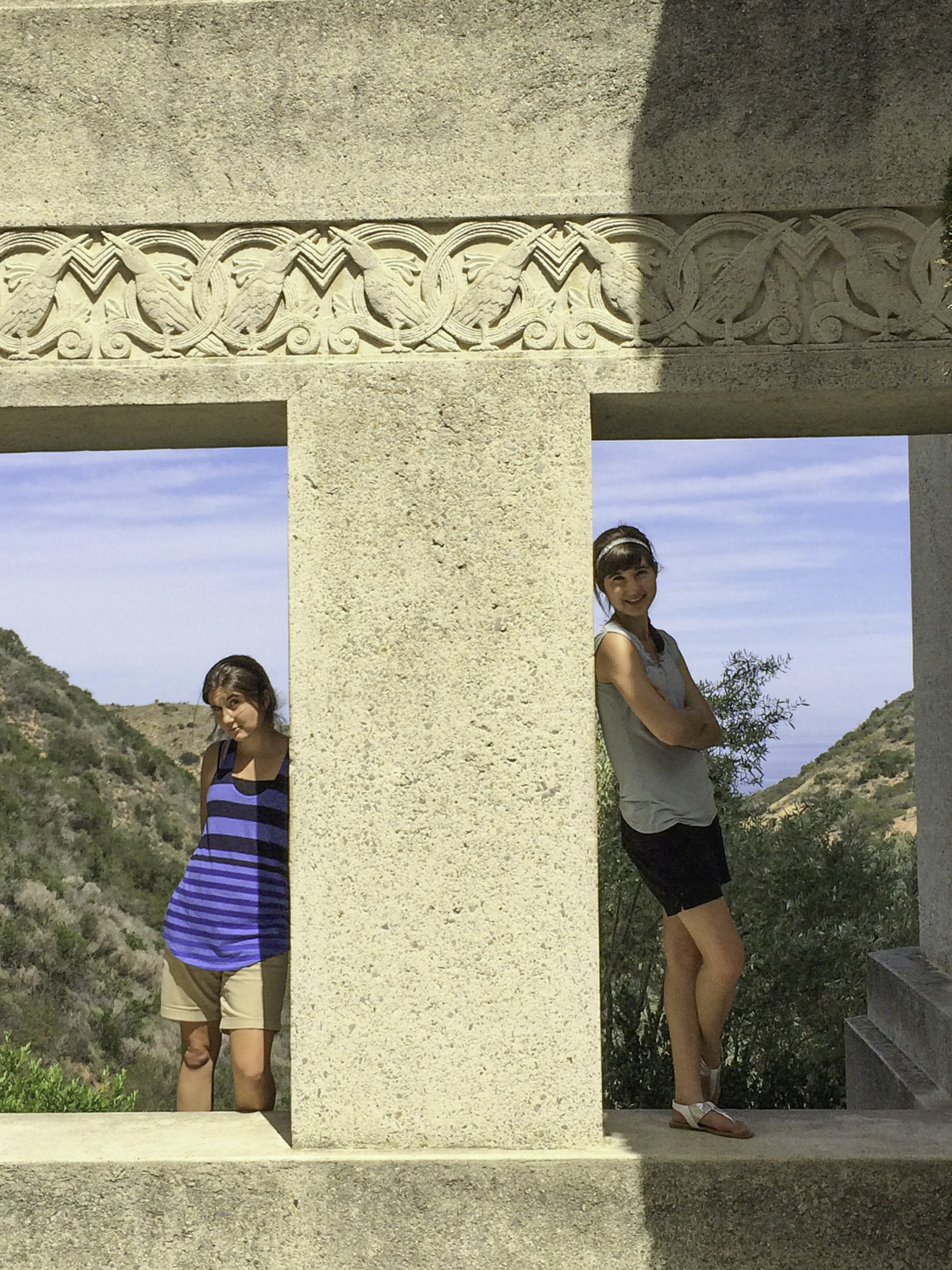 And much to explore. The girls loved the doors, me too!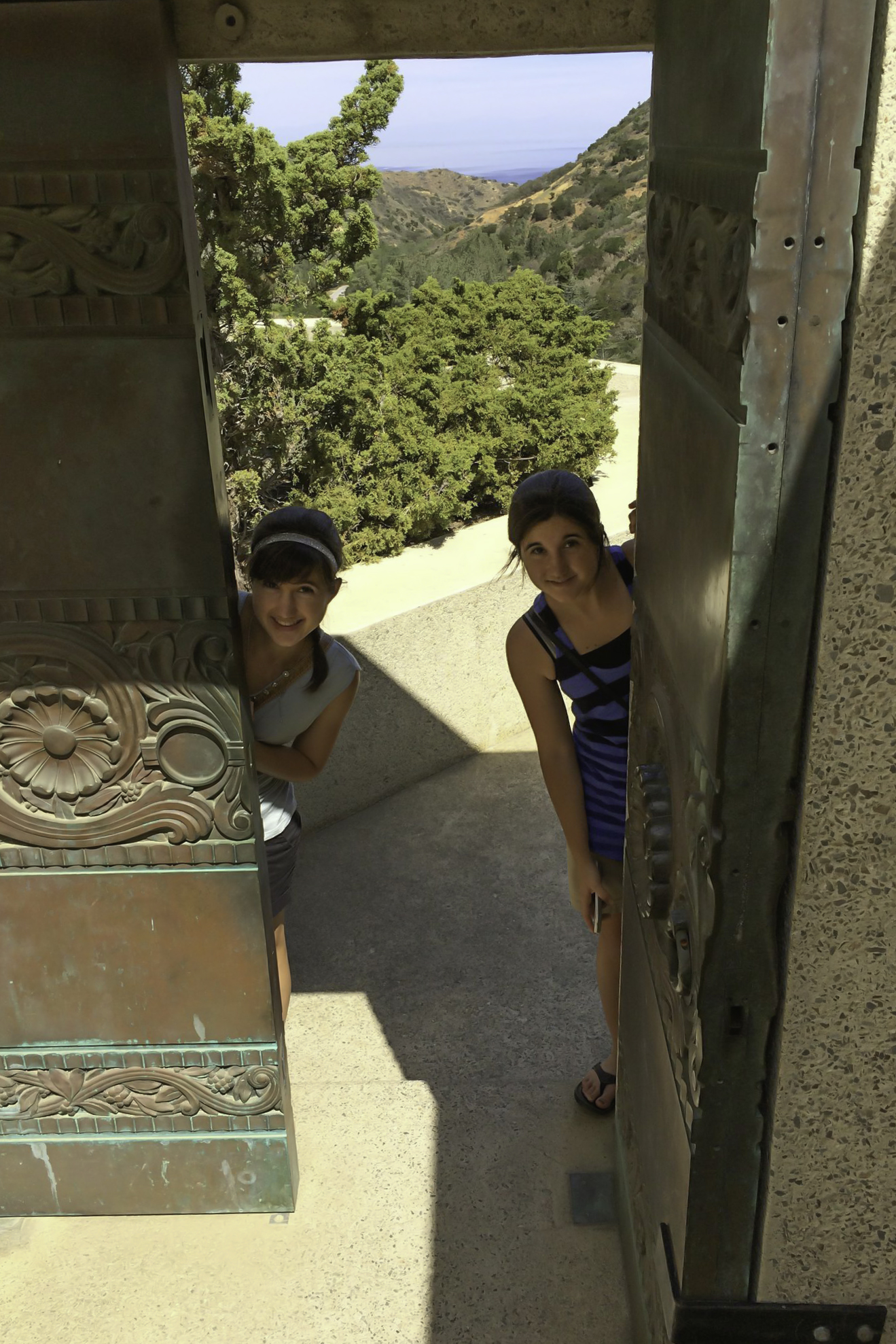 It's hard to take everything in in one day. But we sure gave it our best shot.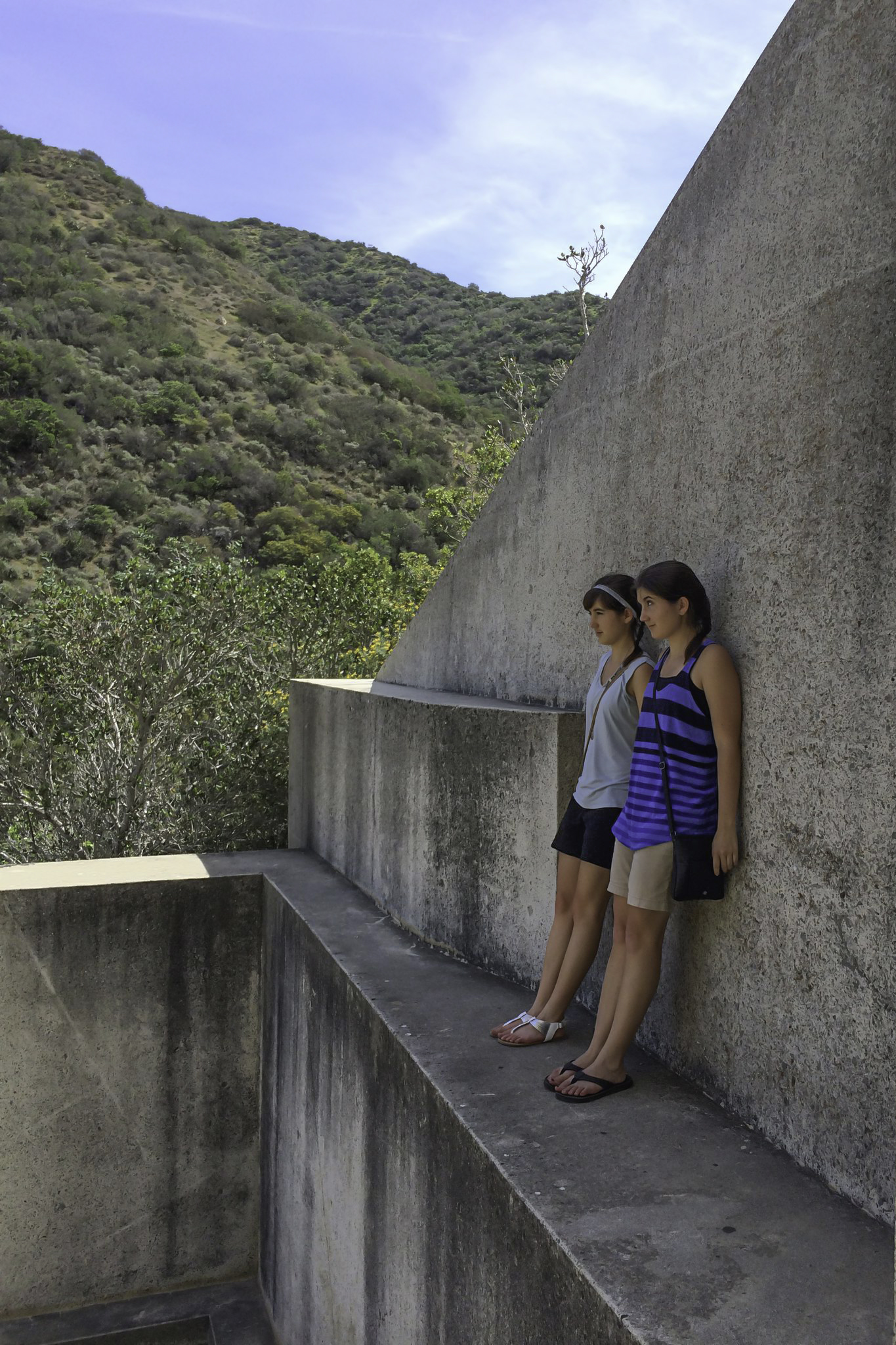 Back to our cart to cover a little more ground.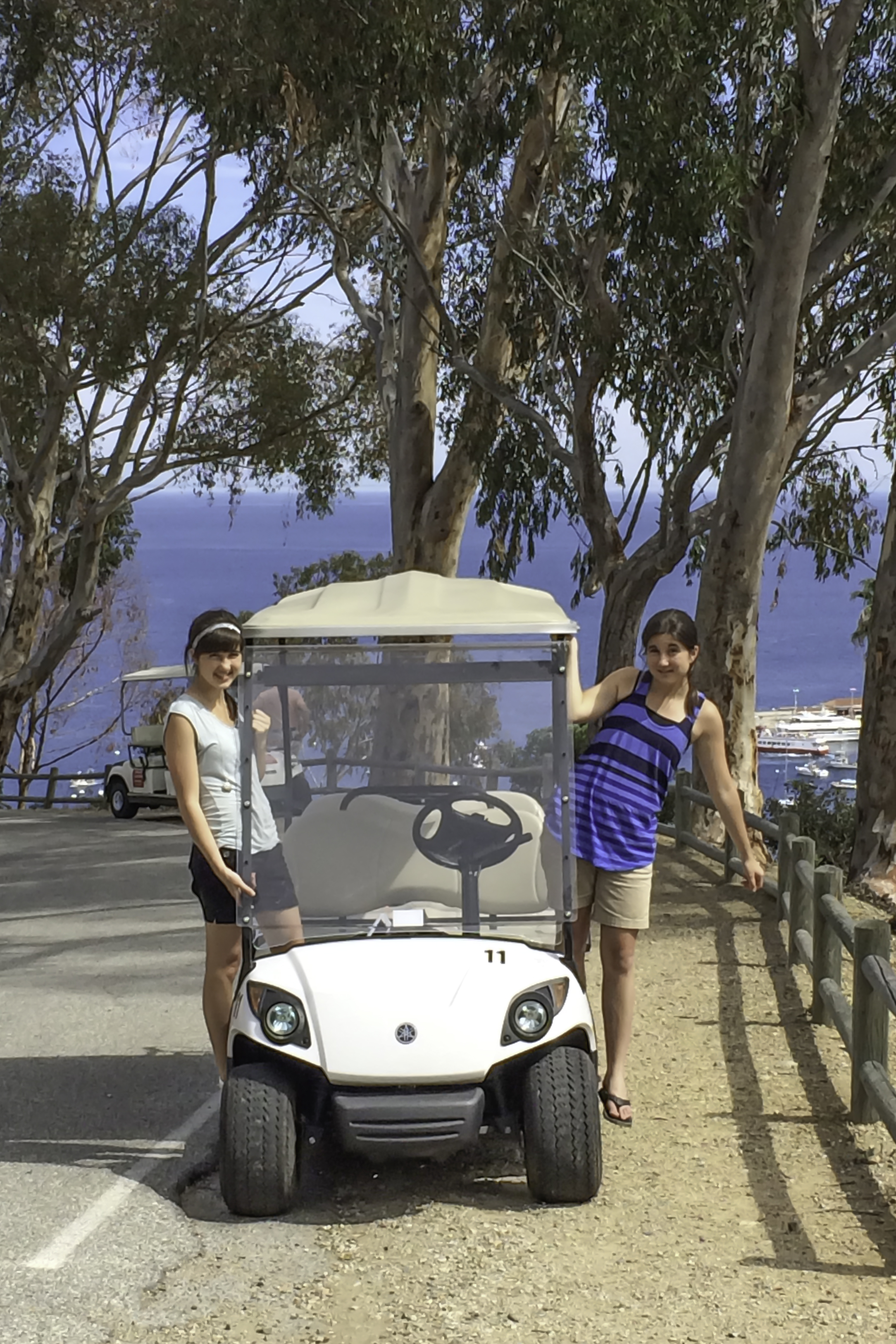 And stopped at will to enjoy the views and take images of selfies in progress.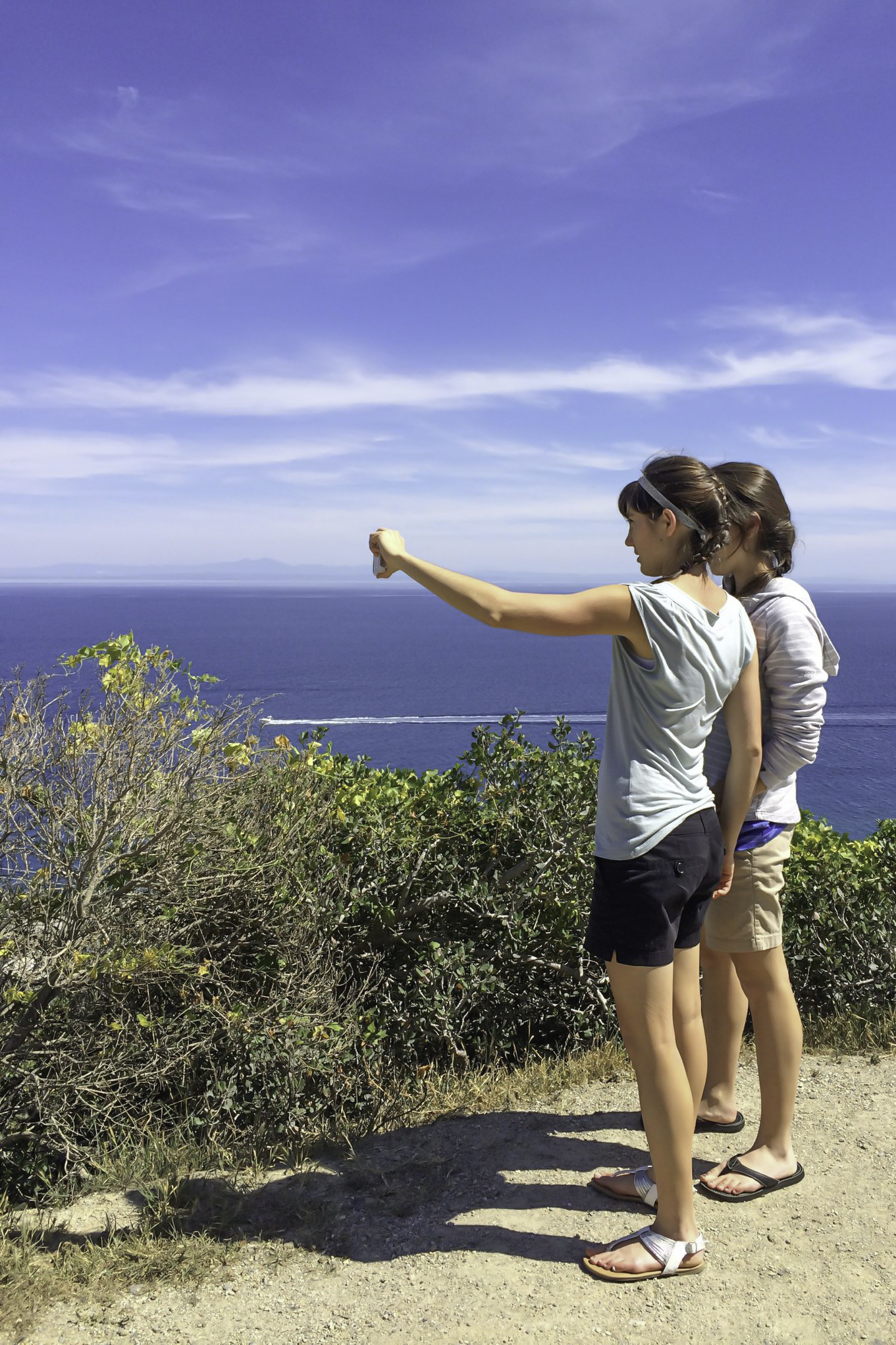 With the time we had left, we stopped for a cool beverage and made time for a little souvenir shopping for the girls. They each picked up a Catalina shirt and a couple of things for a special friend.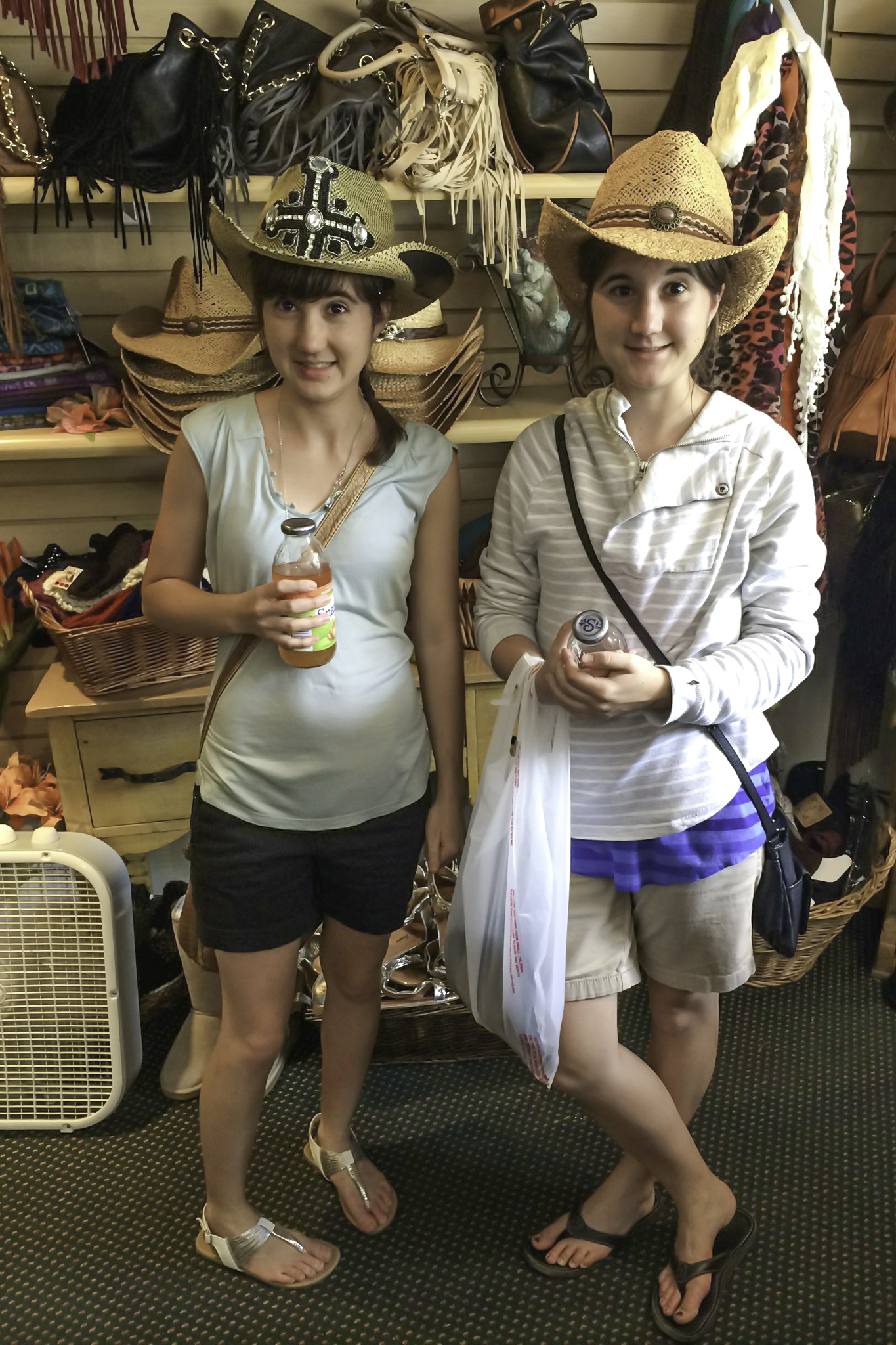 The end of our glorious day on Catalina, but I have more spring break to cover.
To be continued…
Blessings – Debbie