Time is on the move. And I better do something on the blog, as time is not going to wait a moment.
So October rolled in with my friend wanting to use me as a subject in her photography class.
And 9 x's out of 10 she asked me to take off my glasses. Something I would never do for a photographer or anyone. But for her and her assignment, I obliged. But I still can't figure out if it was the way she bribed me or not. She kept telling me that I looked like a 12-year-old school girl. The bribe seemed to work. But looking at the image, it just doesn't feel like the "real" me. I'm a glasses wearing gal from the time I rise and shine to the time I fall asleep. And if you are one of the few to catch me without glasses,  it's a rare happening. So here ya go.
No smiles she would say. Looking for that serious side of you. Here's what she captured. We had such a fun day in her studio.
We had a nice little rain early October. I captured an image between raindrops.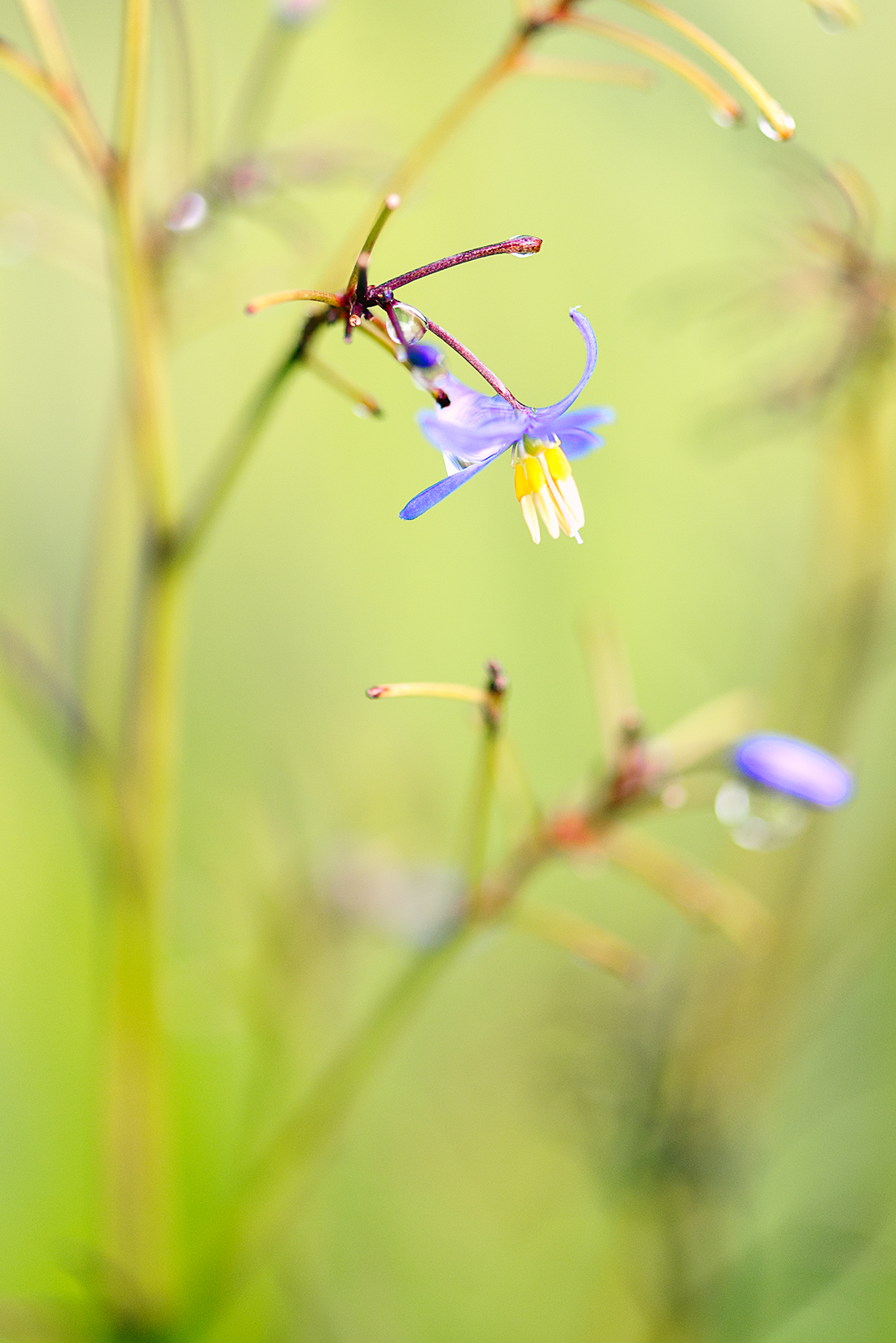 I would say this past October was one of the warmer ones we've had since we moved here. Can you believe we've already been here 6 years this October?
My little mid October stroll in the garden one "cooler" morning.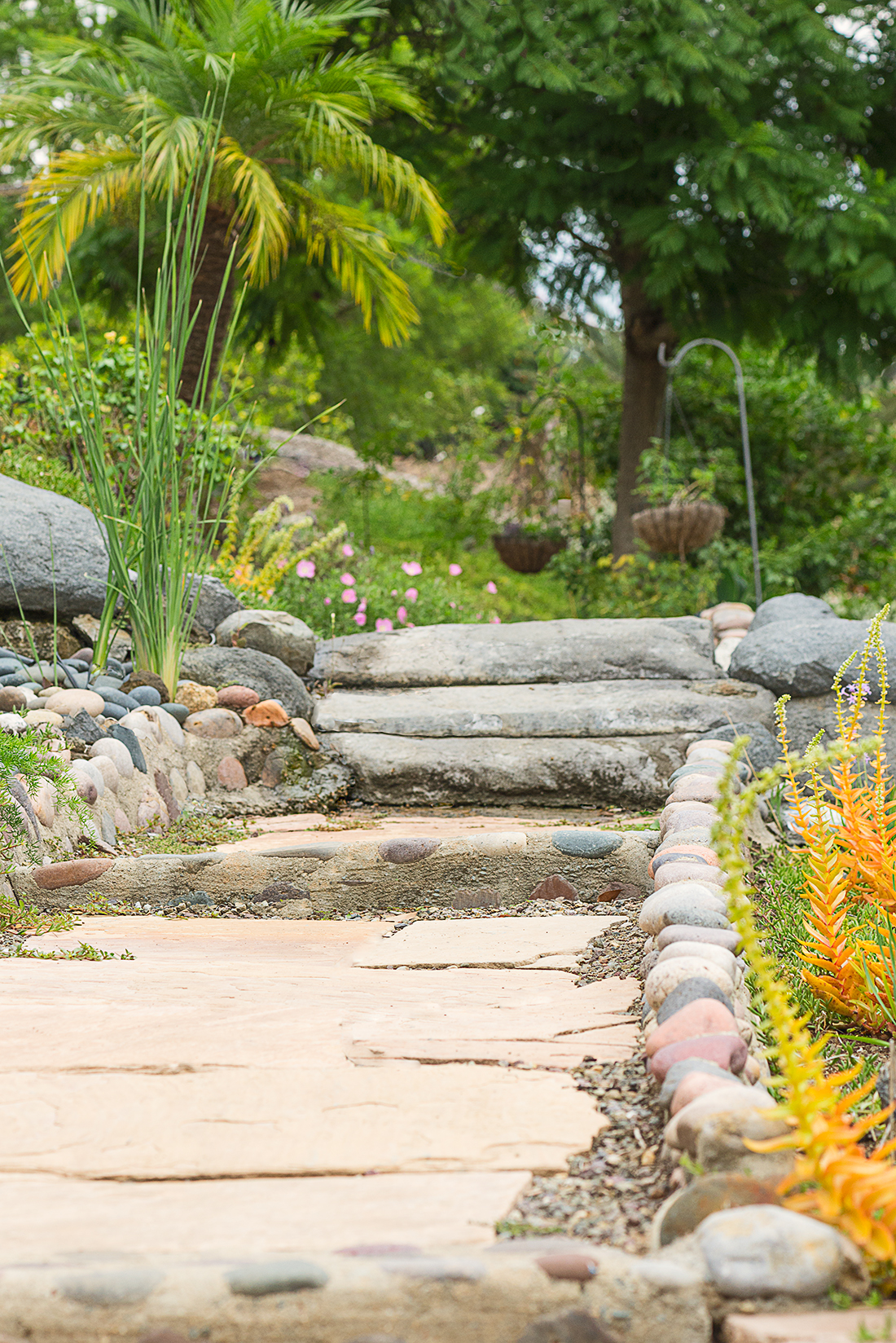 I got so excited this particular morning to see the orange rose-tree in full bloom. It's a tree I hand-picked to sit next to the pond. There's just something about the color of the fish and rose that makes me smile.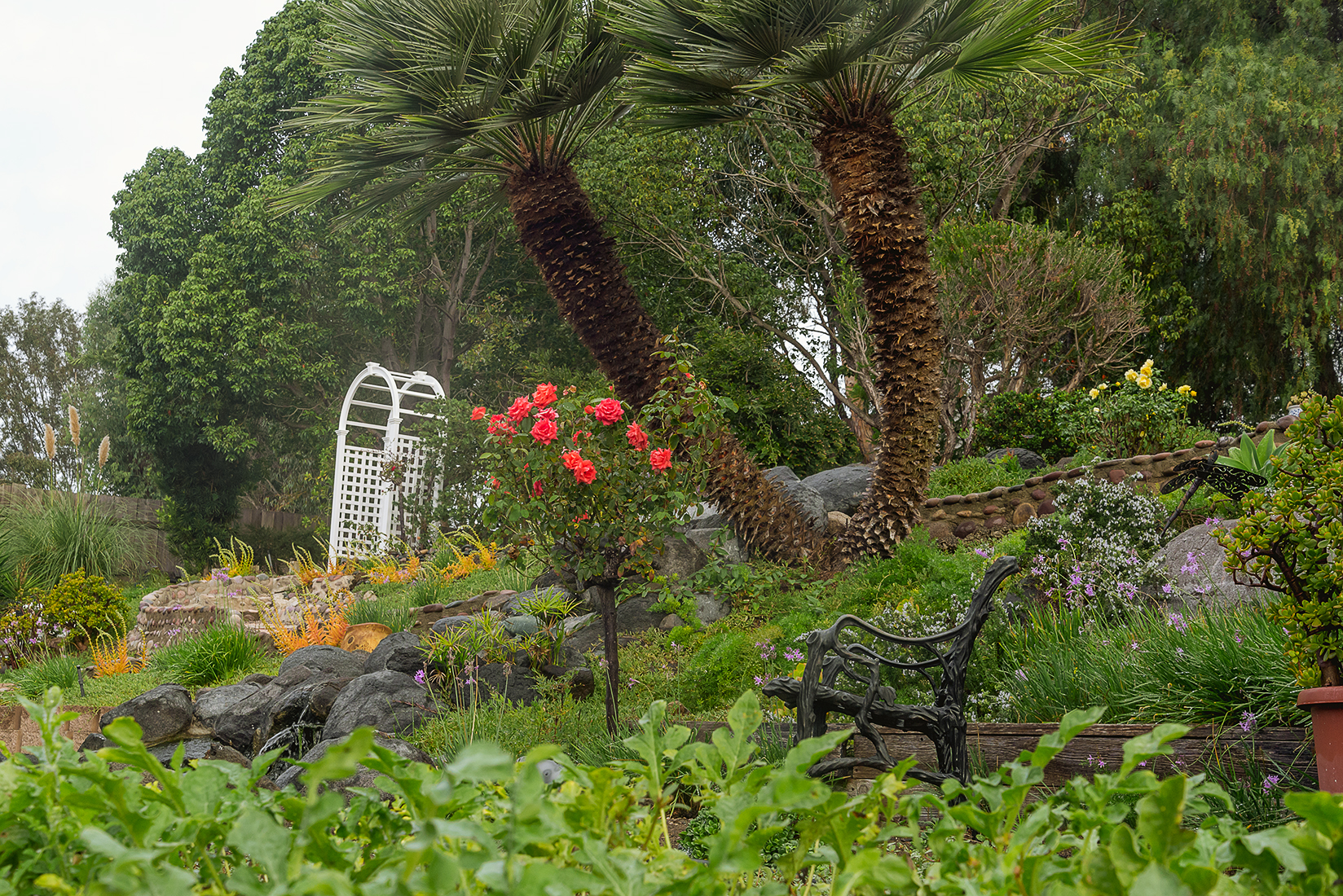 Enjoying my new mugs from Costco and coffee as the sun comes up.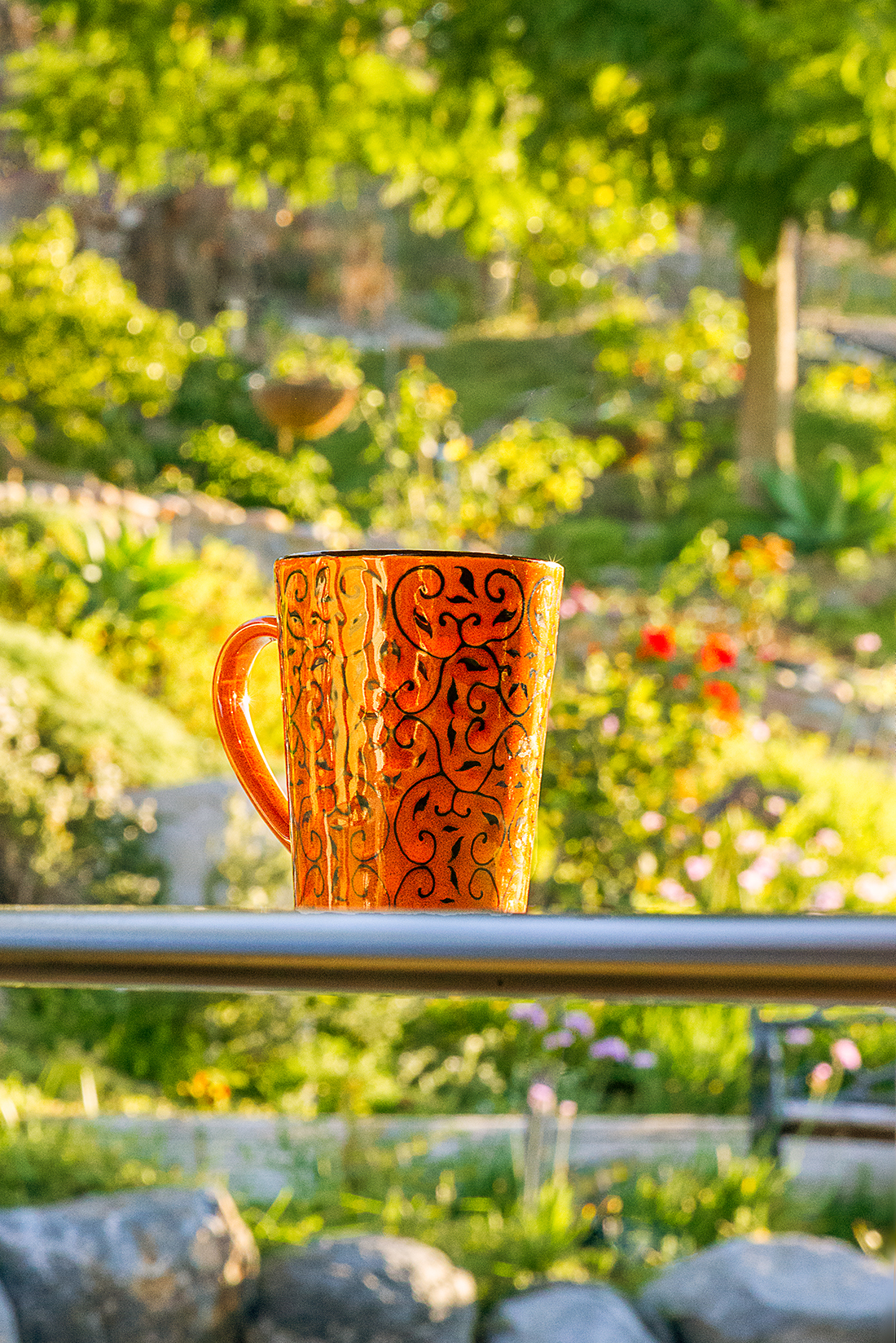 In other October news. We had a little minor issue in our bathroom. Floor tiles needed replacing, toilet needed replaced (well not really, but we wanted a new one) and I decided while we were at it to go ahead and paint the baseboards and paint the bathroom. It's great being on this end with all things fresh in our master bath.
Cheers to a wonderful season with the hubs and getting things back to normal around the homestead.
But wait. I still have a big project to finish this weekend. A reminder that there will always be something to do and there is no such thing as normal. Or is there?
Blessings – Debbie