Hello peeps!  How are you? Yes, I'm here! Has it really been over a year since I had something to say on the blog? I find that hard to believe.
The blog's been on my mind, it seems daily. And the weight of all the things left unsaid seemed to push me further away. Like a mountain of stuff piling up, and  not knowing where to begin. Things like 3 weddings in 3 different states, memories of my grandma, gardening projects, monthly book club fun dates, painting birdhouses, our trip to Hoover Dam, Meteor Crater and the Grand Canyon and little things like ducks adopting our pond and the hubs and I named them Mack and Daisy and we became Certified Kansas City BBQ judges! And other stuff that I would find blog worthy.
But at some point, it's good to know that it's ok to start blogging right where I am. And not fret trying to get things in chronological order.
So for now, I would like to post an update from two weeks ago.
On Monday, April 3rd, our alarm rang at 3:15am. The hubs had a business trip to Fort Worth and we decided that I should go too. Our bags were packed the night before and we were up and at it and out the door in record time.
Fort Worth was our destination. In fact, we stayed at the Hyatt, right smack in the middle of the heartbeat of Fort Wort, the Fort Worth Stock Yards.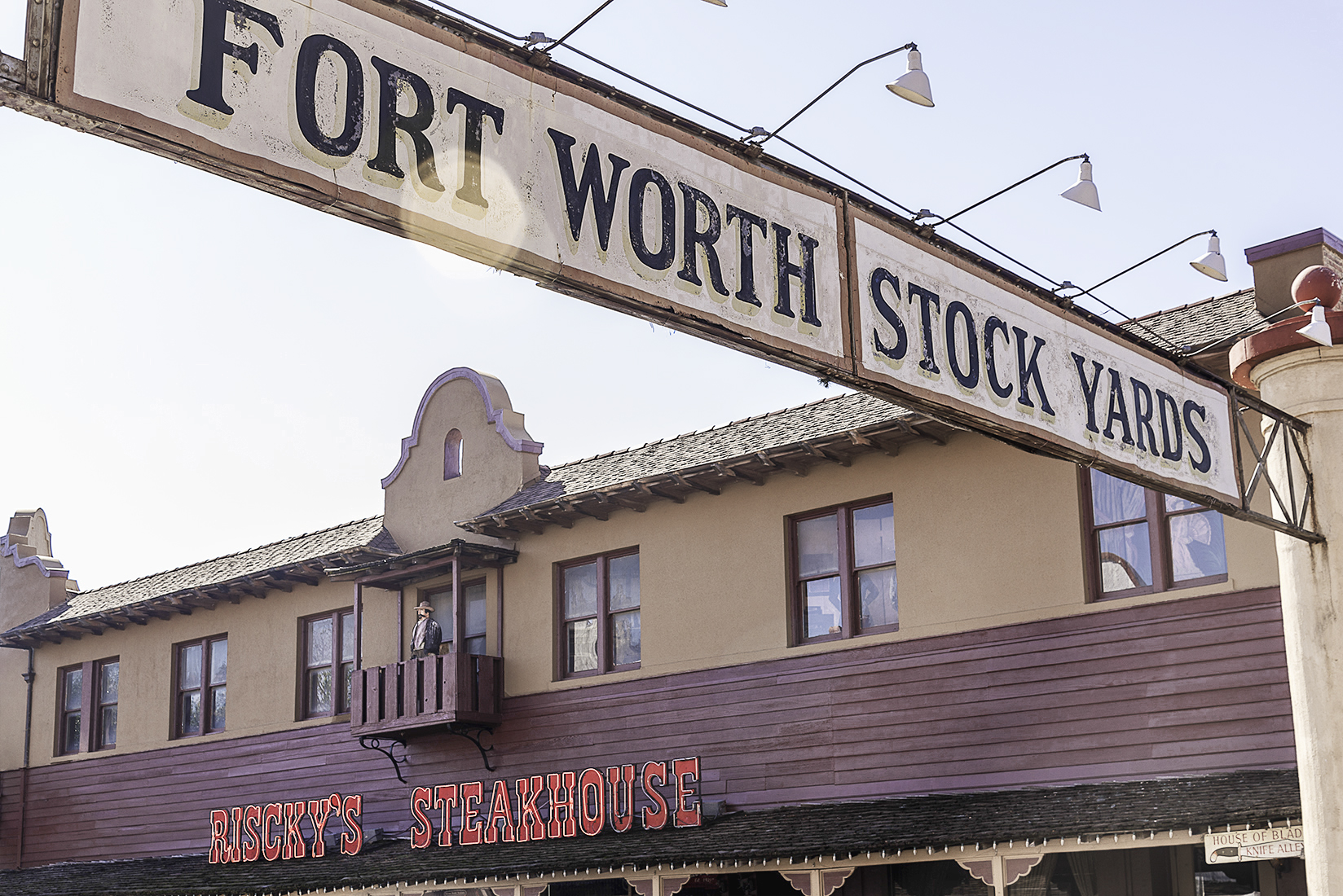 While the hubs worked, I found plenty to do, just steps away from our room.
One of the things I was excited about was the cattle drive.
The Old West comes to life during the Fort Worth Herd's twice-daily cattle drive. Genuine Texas cowhands drive a herd of Texas Longhorns down Exchange Avenue in the Stockyards National Historic District every day at 11:30 a.m. and 4 p.m.
On Tuesday afternoon, I arrived exceptionally early to experience the excitement on the street as people started to arrive.
I found a nice shaded bench on the sidewalk and found myself in my own little world enjoying the passing moments.
A little while later, I heard a sweet voice coming from a gal (Genevieve) who found a  place to sit on the bench next to me.
In no time, we became friends and exchanged stories about our passion for art, photography and travel. Turns out, she is traveling the entire lower 48. How awesome and impressive is that folks!?! We also exchanged blogs and emails.
She also encouraged me to get back to blogging. Many thanks to her, the blog is back sooner than expected.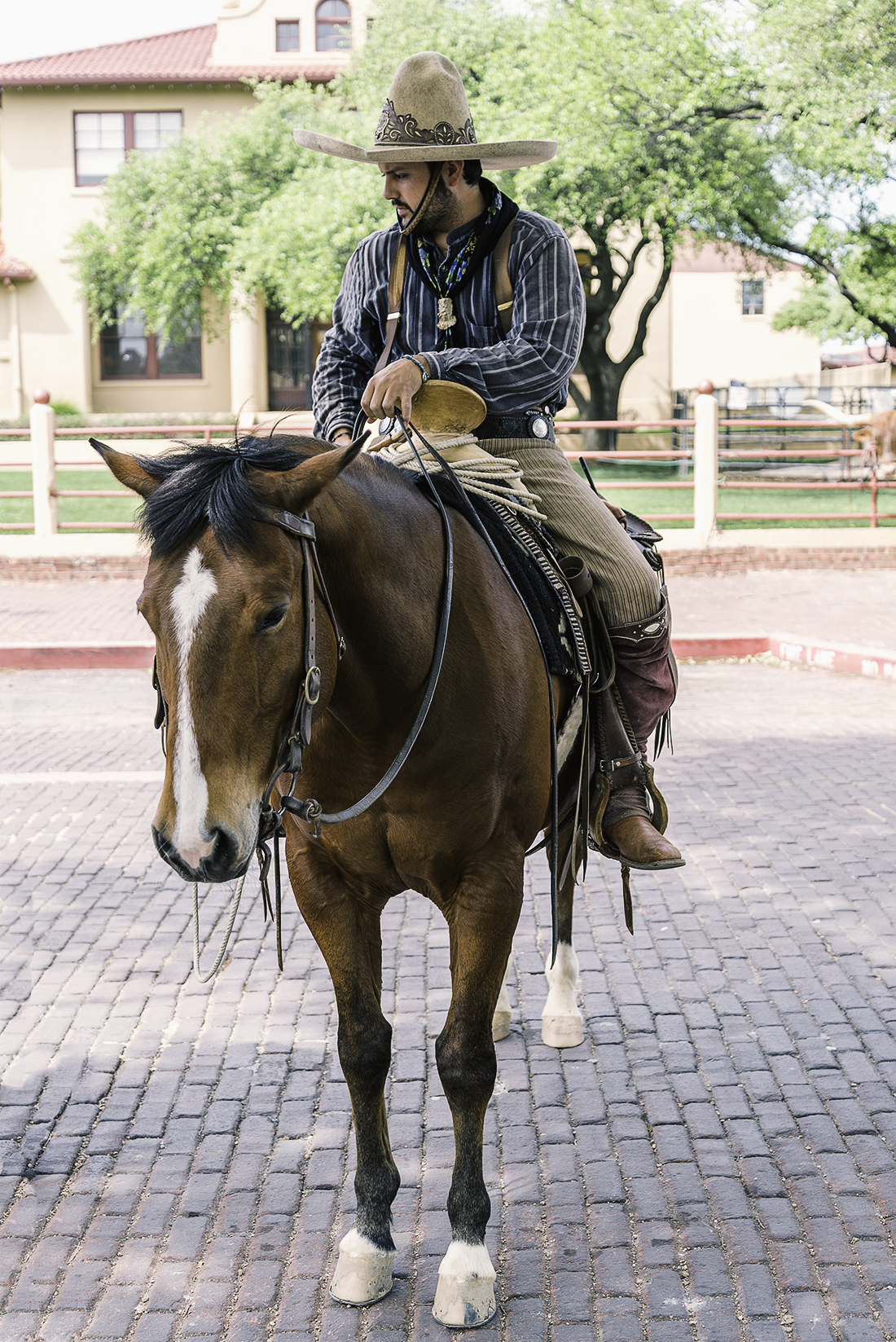 Every detail of the cattle drive—from the saddles and chaps to the boots and hats – is authentic and historically true.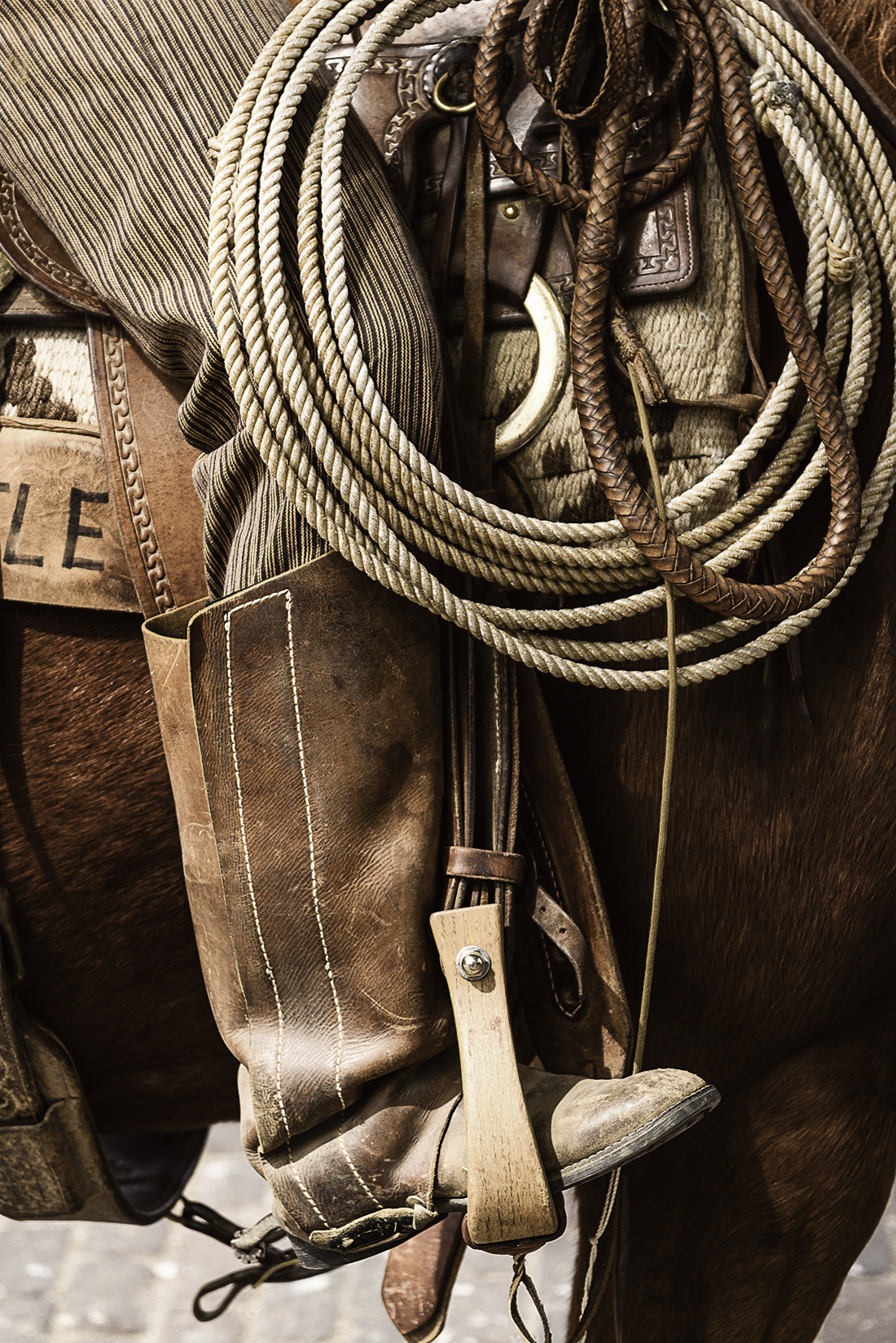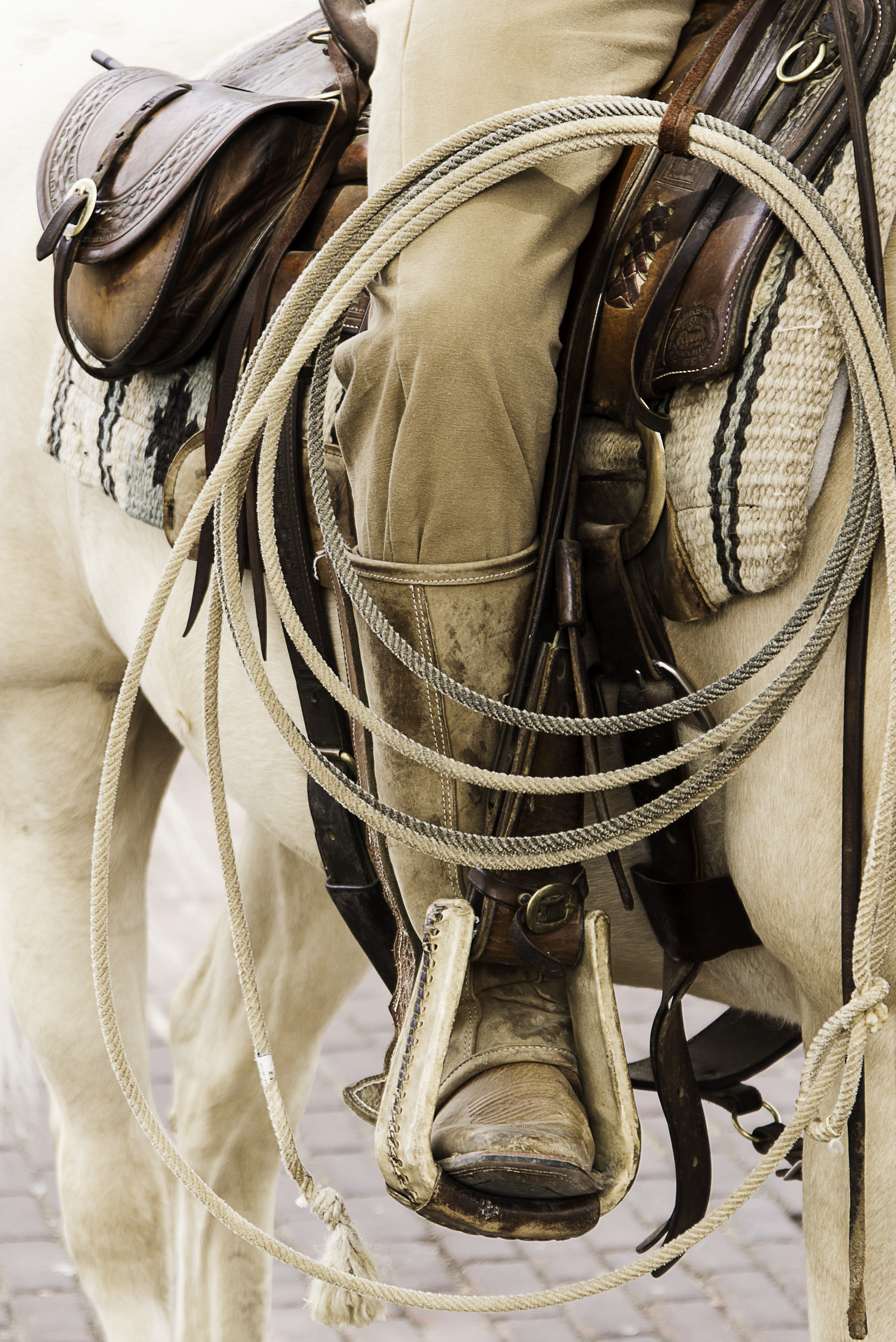 On Wednesday, the next day, I watched the cattle drive again.
"Here comes the parade!" Ha! I got such a chuckle out of the gal behind me when she uttered those words. I guess you could argue that it's a parade of Longhorns.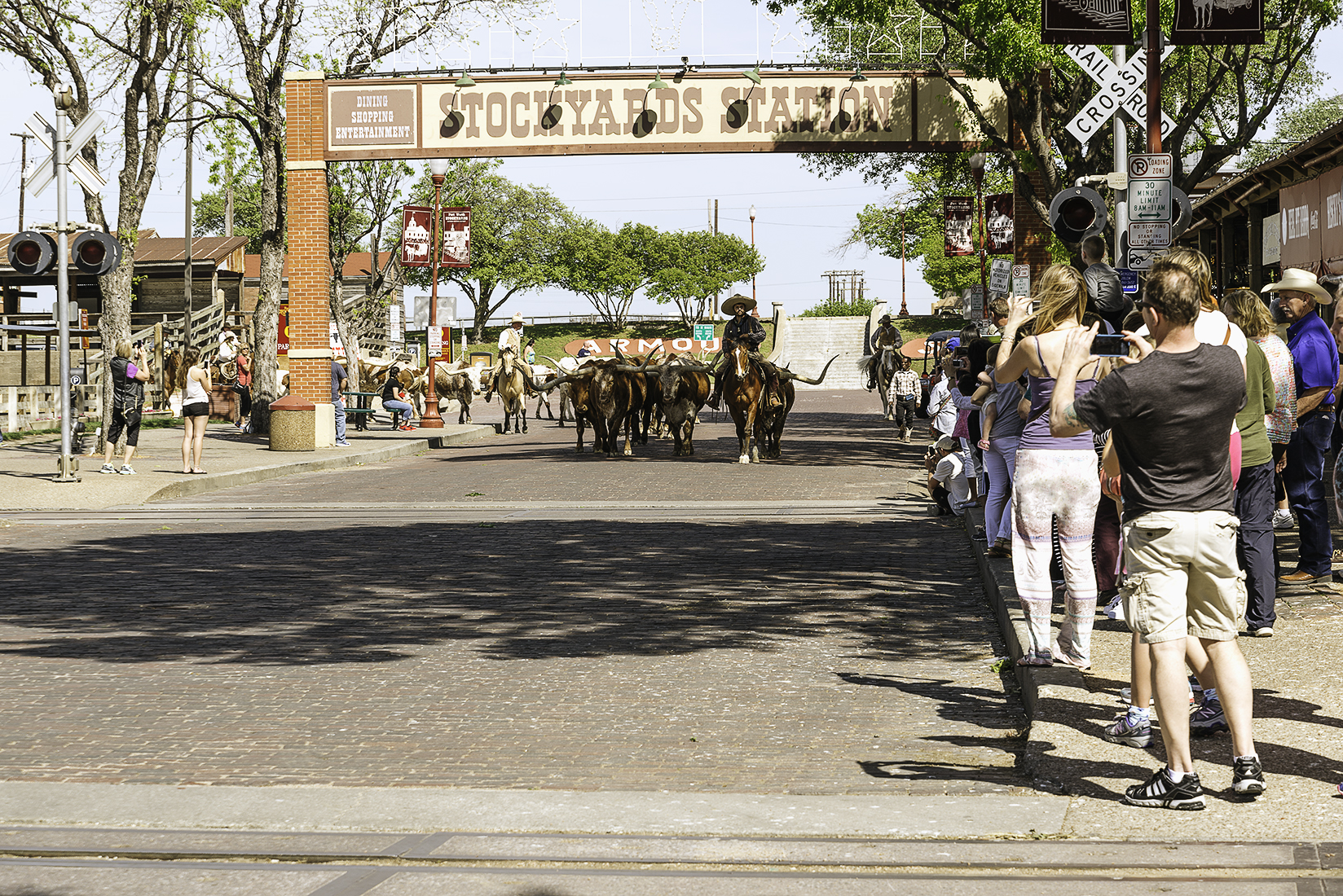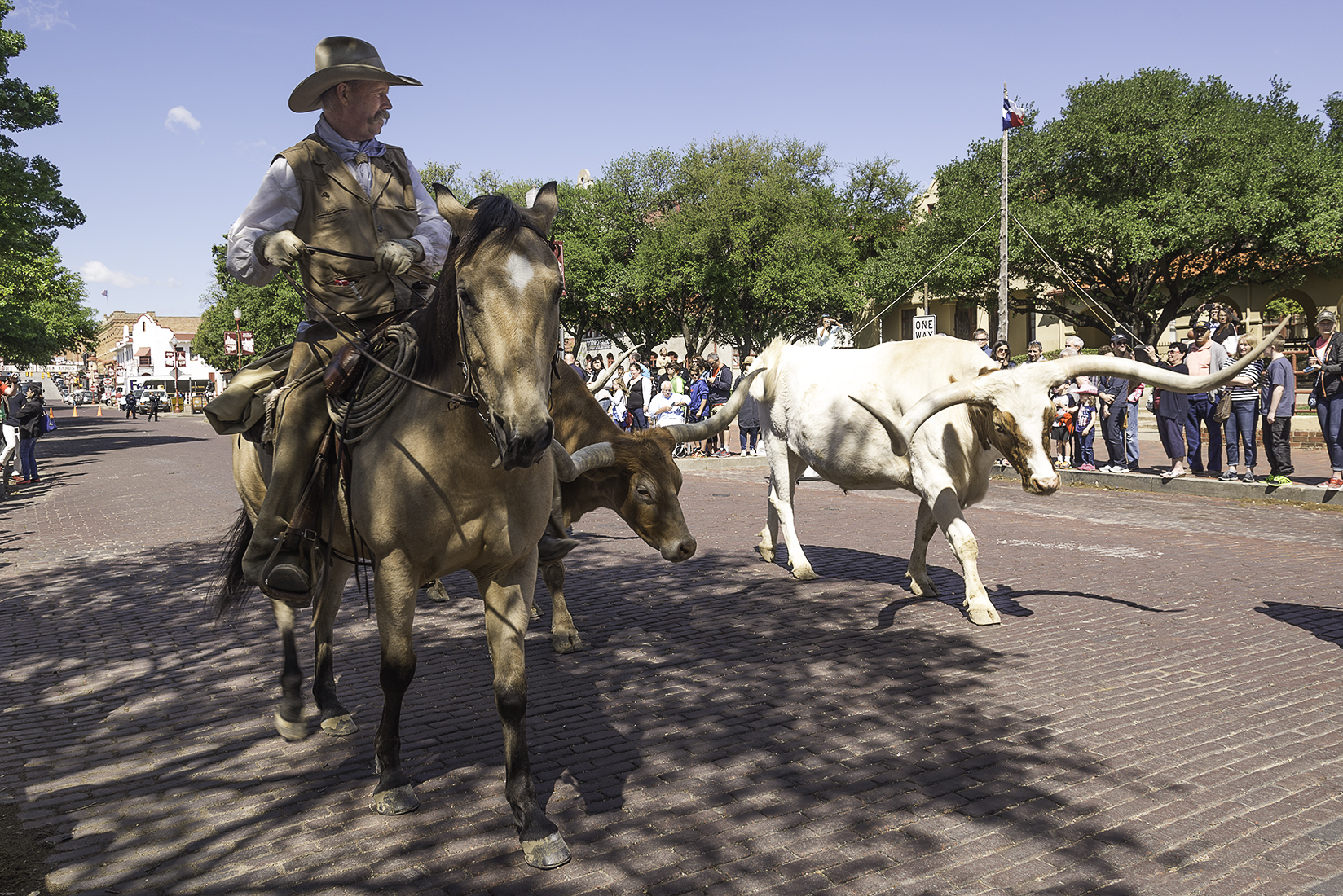 It was sweet to see the baby. His little horns are adorbs.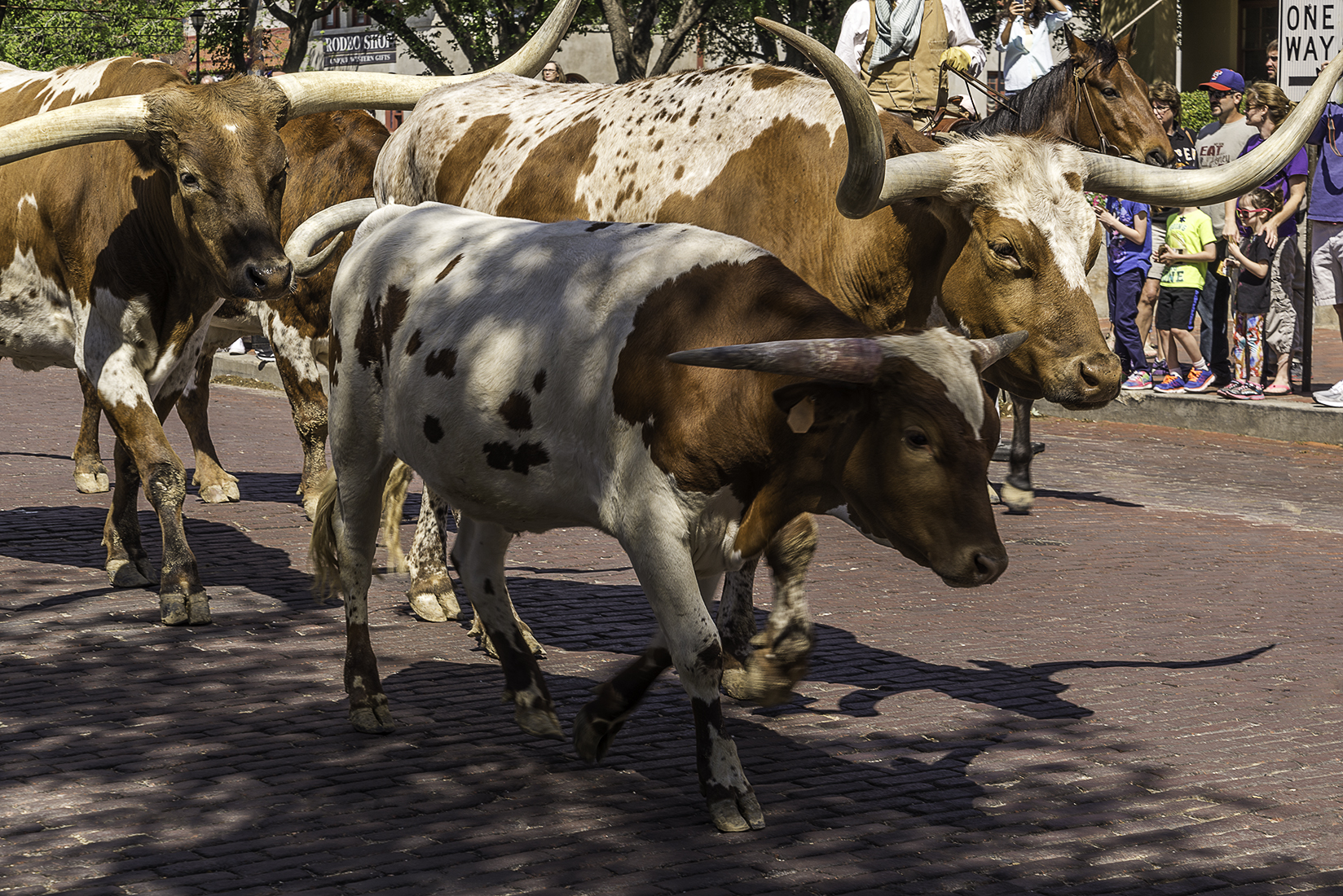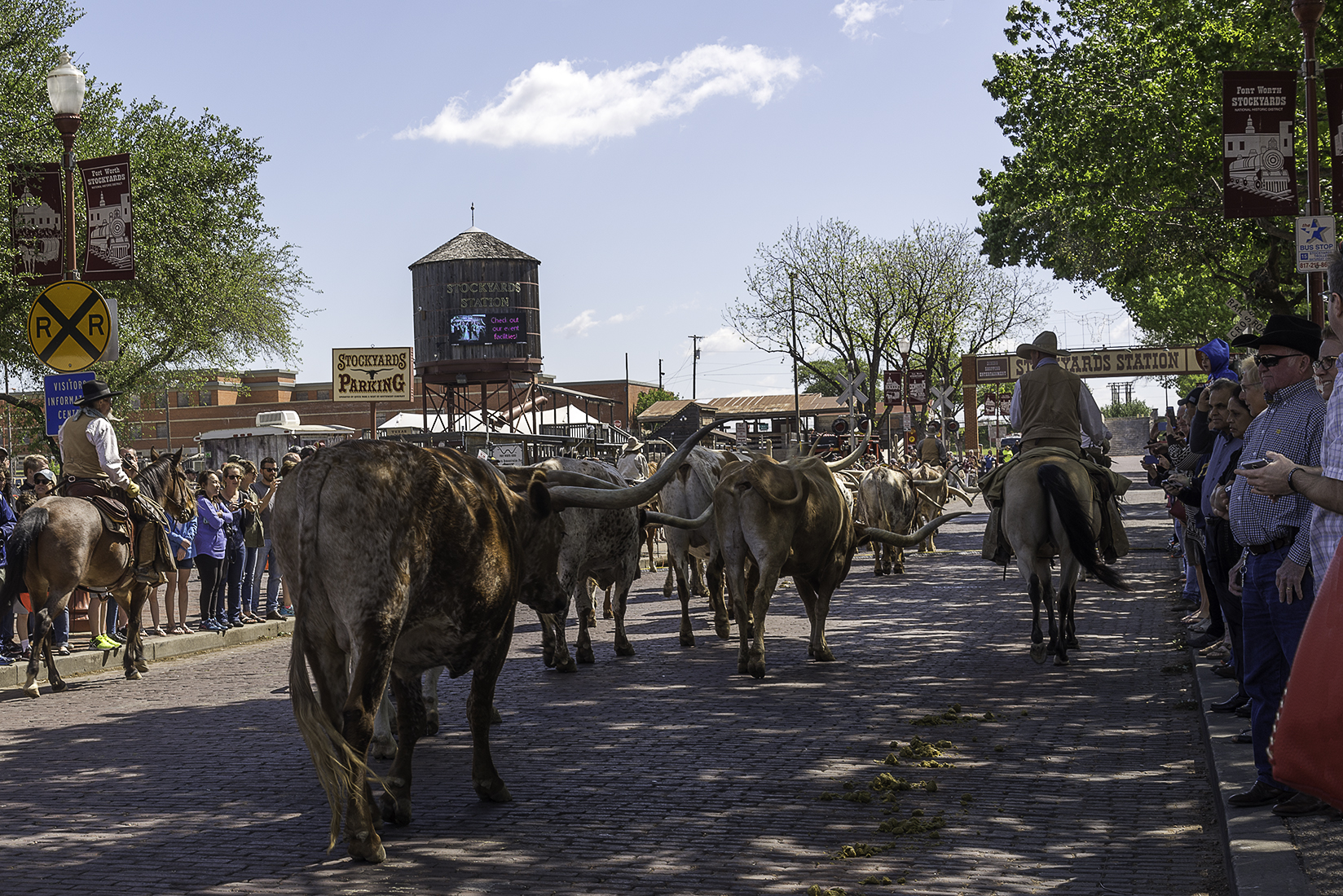 And that's a wrap on the cattle drive. Till next time…
At the Cow Wash – I love how the hubs came up with the name cow wash. This was located just behind our hotel.
They didn't enjoy getting sprayed in the face.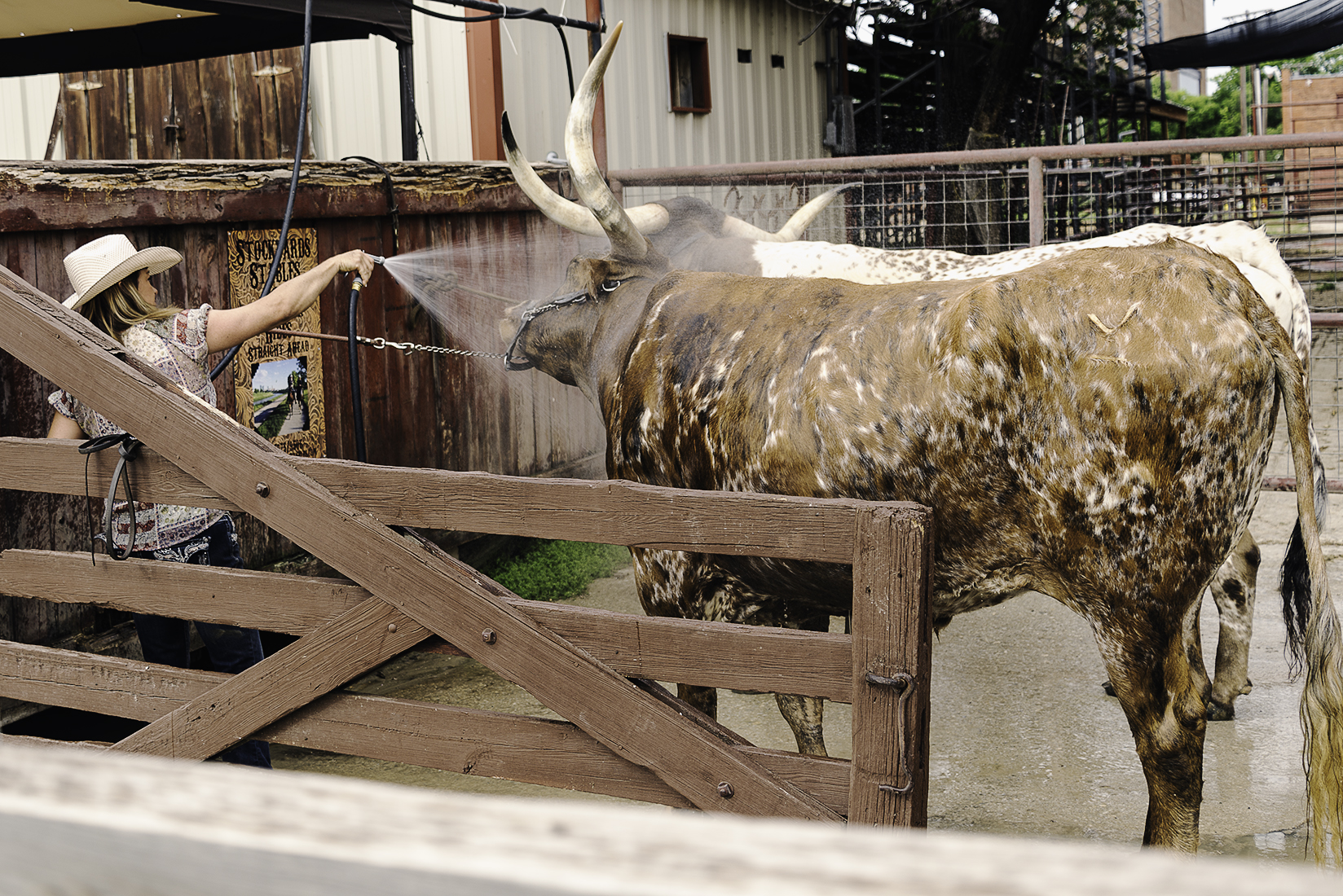 But didn't seem to mind the rest of the wash.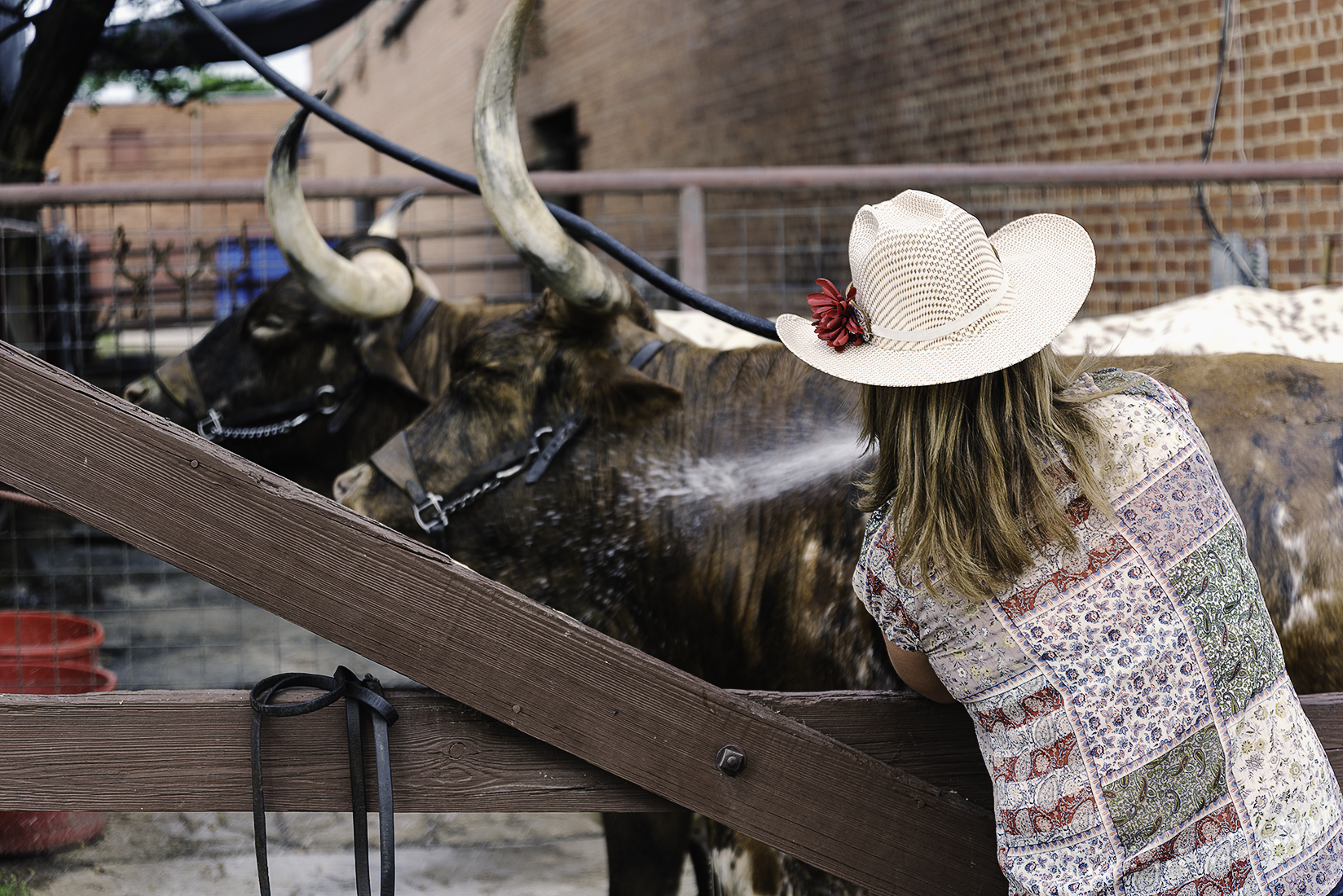 Who knew Longhorns got the full service?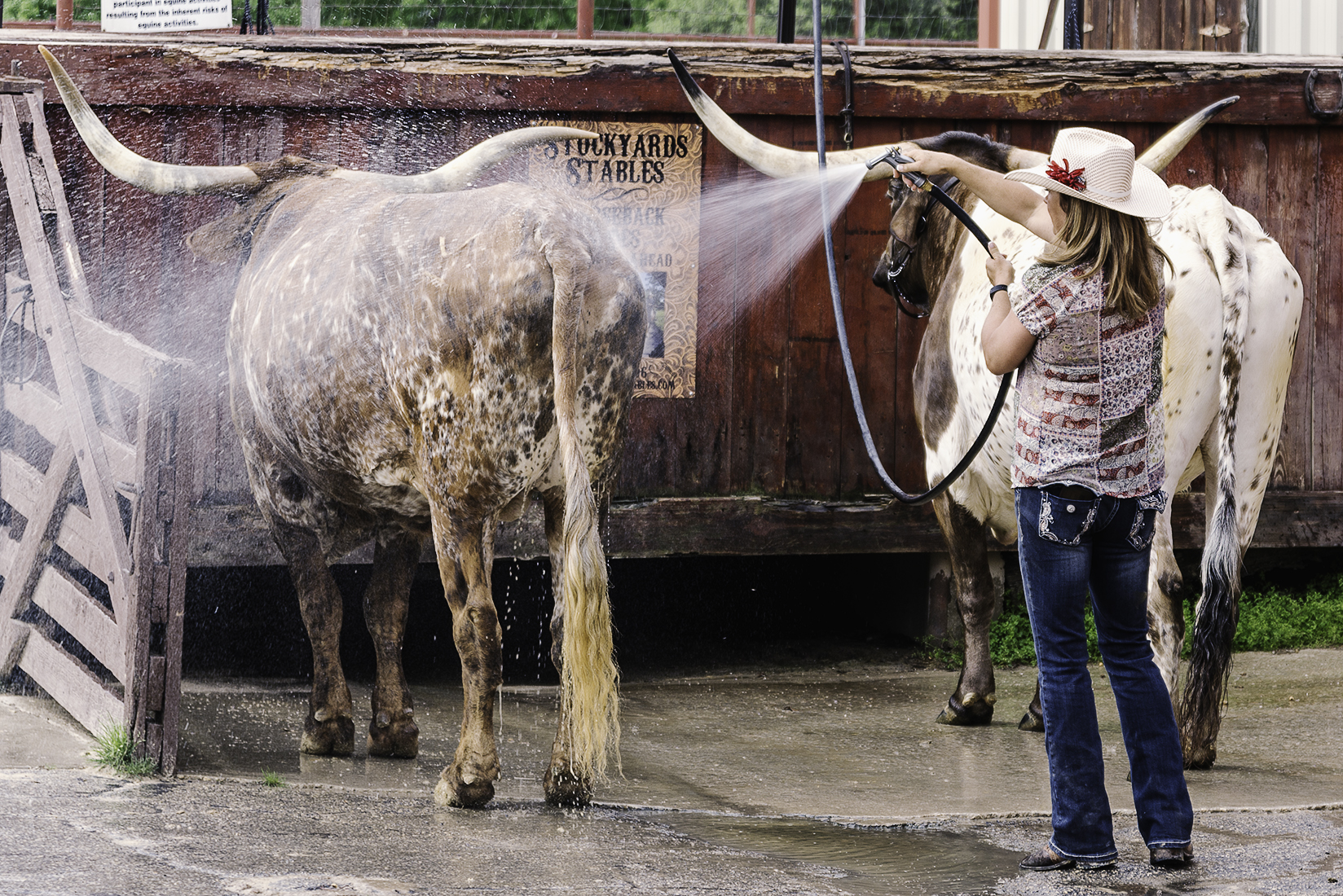 While in the Stockyards, it was nice to get out and stroll.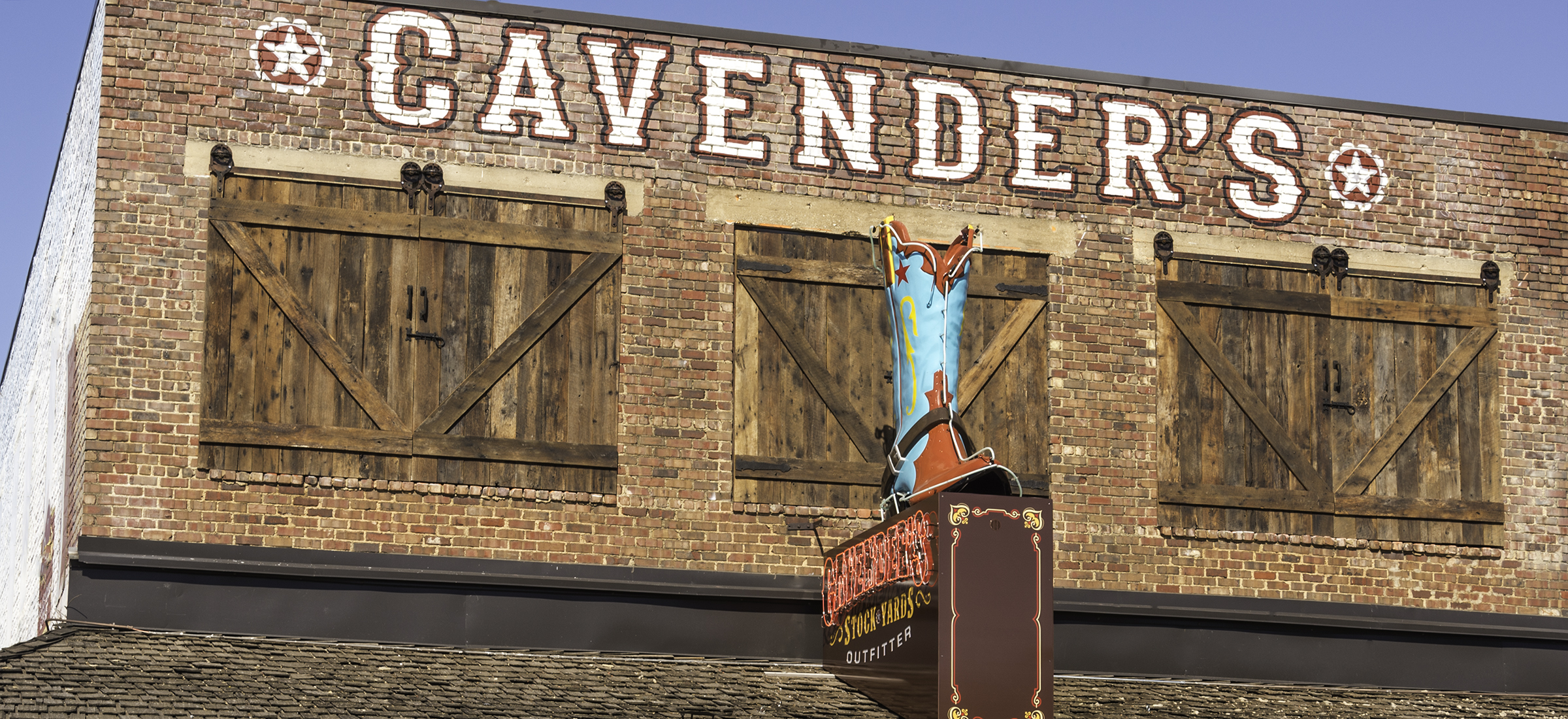 While on my stroll, It was nice to take the time to enjoy the finer things. Like this furniture store (Rios) located in the heart of the Stock Yards.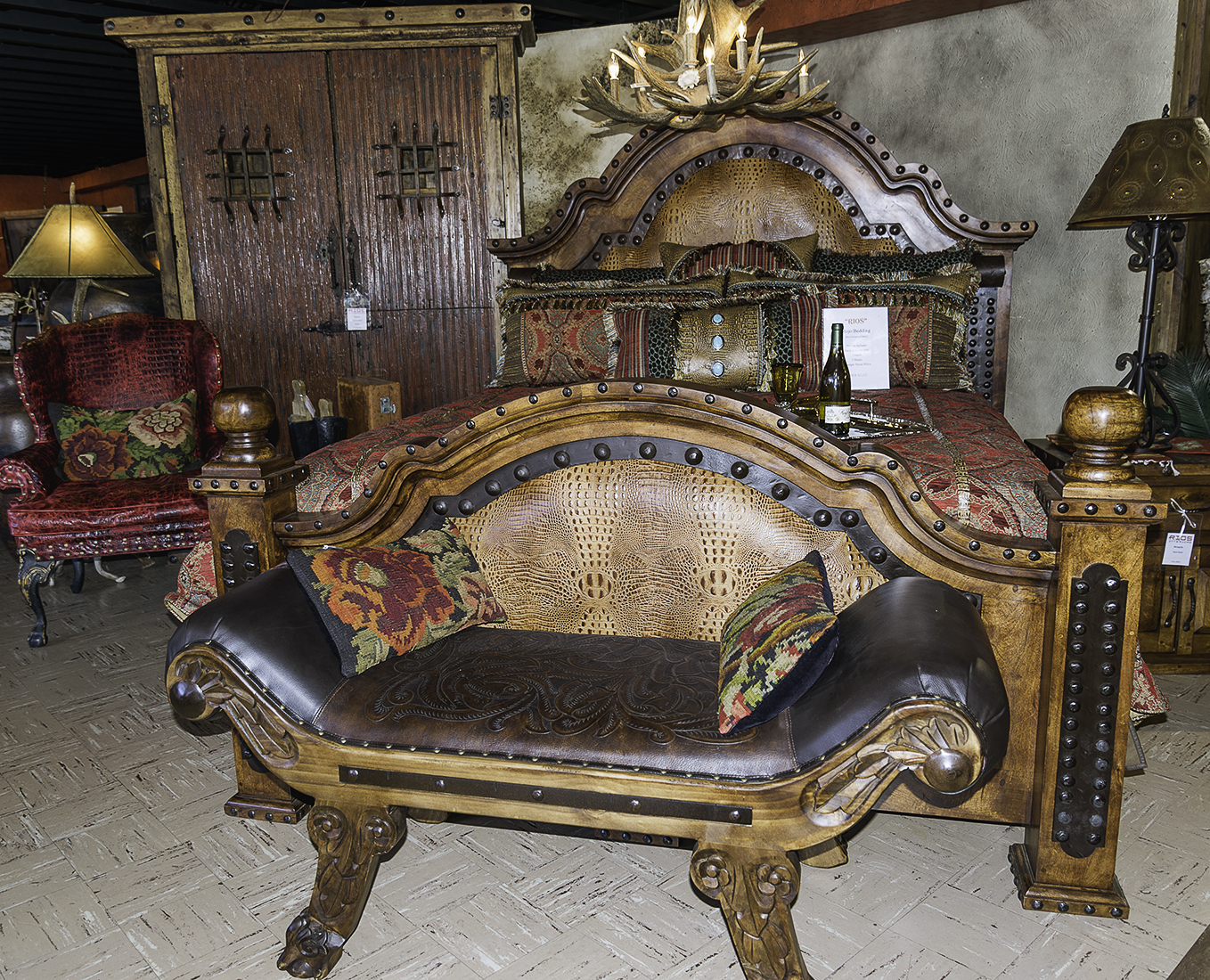 Southwest flare is pretty cool.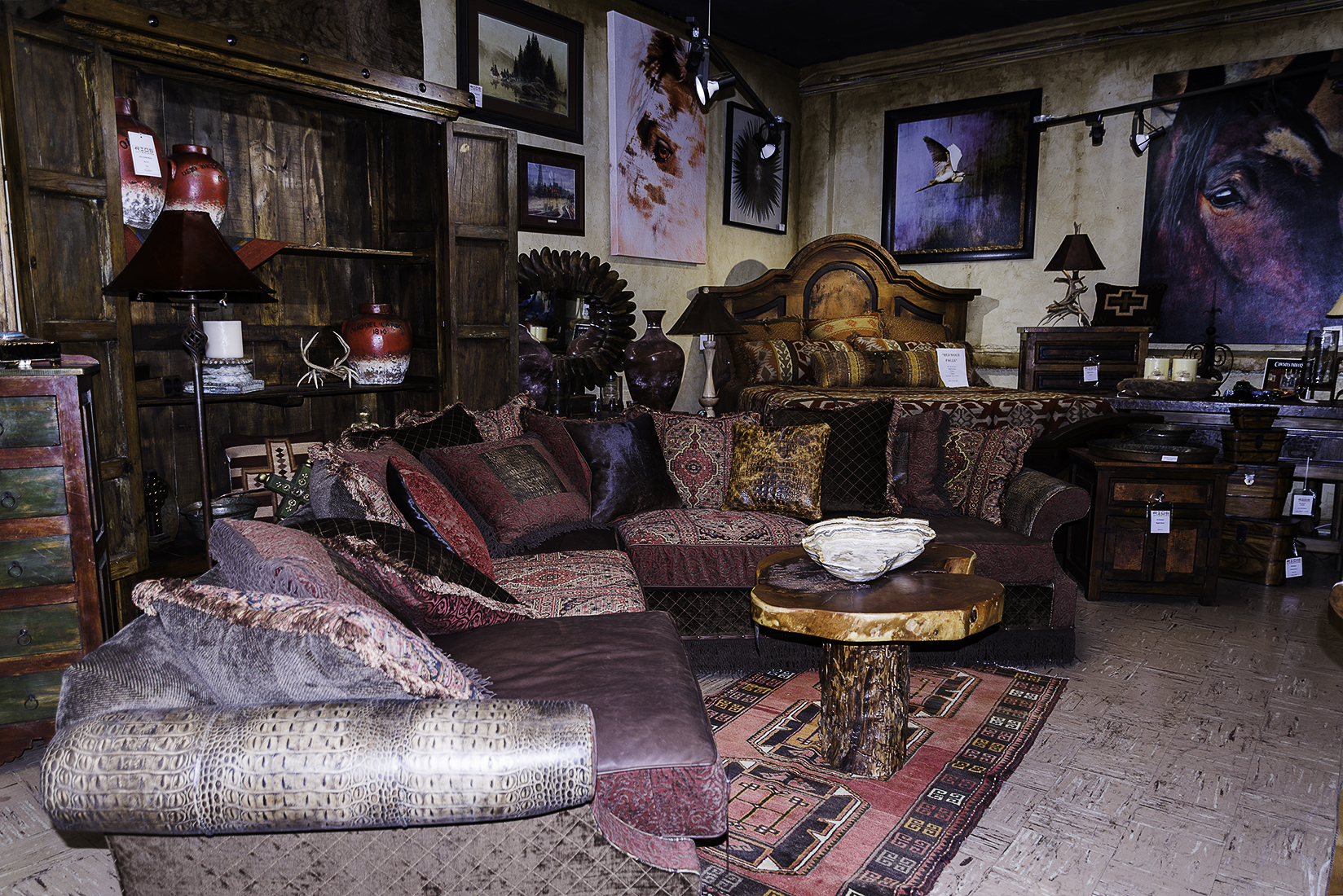 The Texan swagger is on.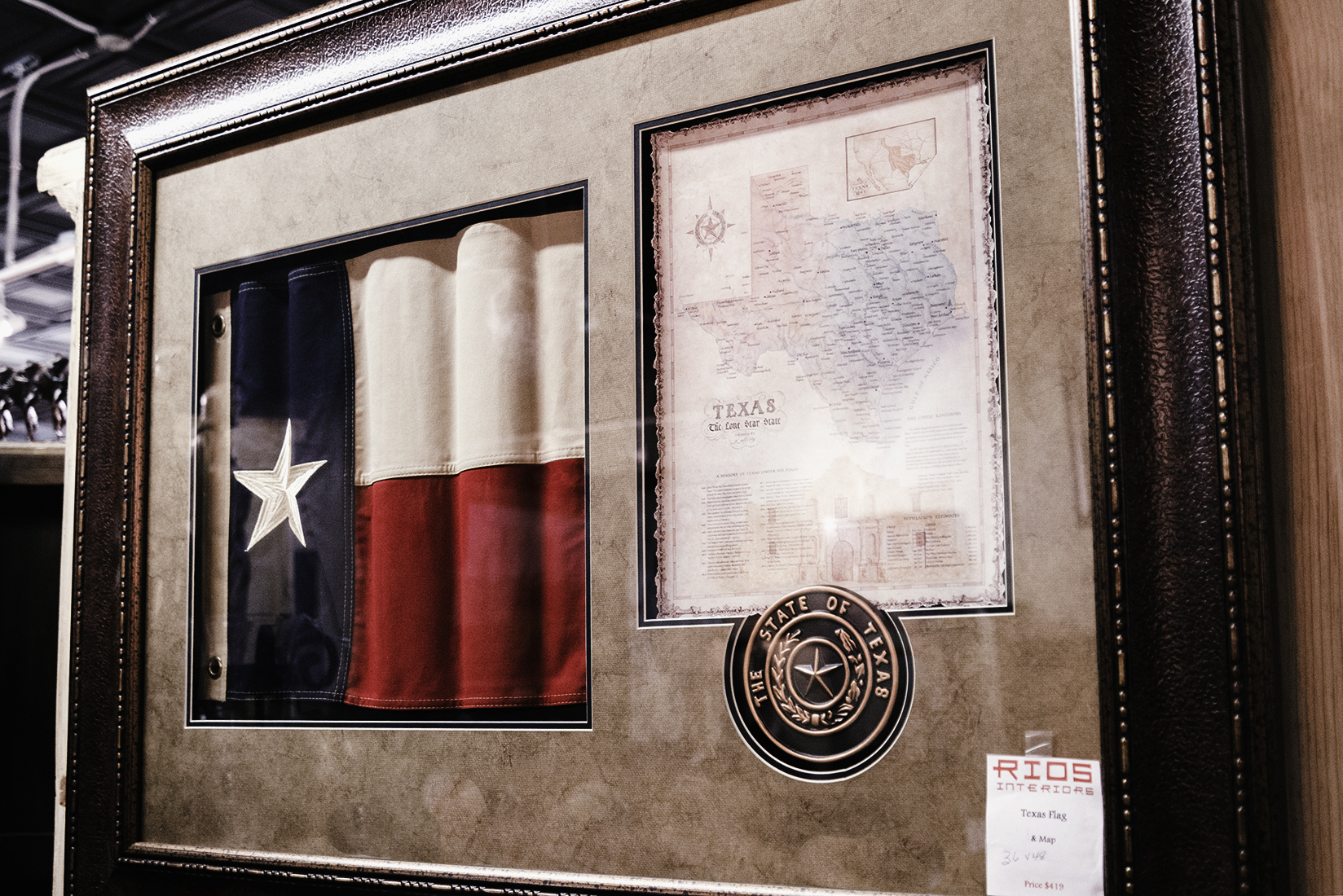 A cool statue I shot one bright sunny day.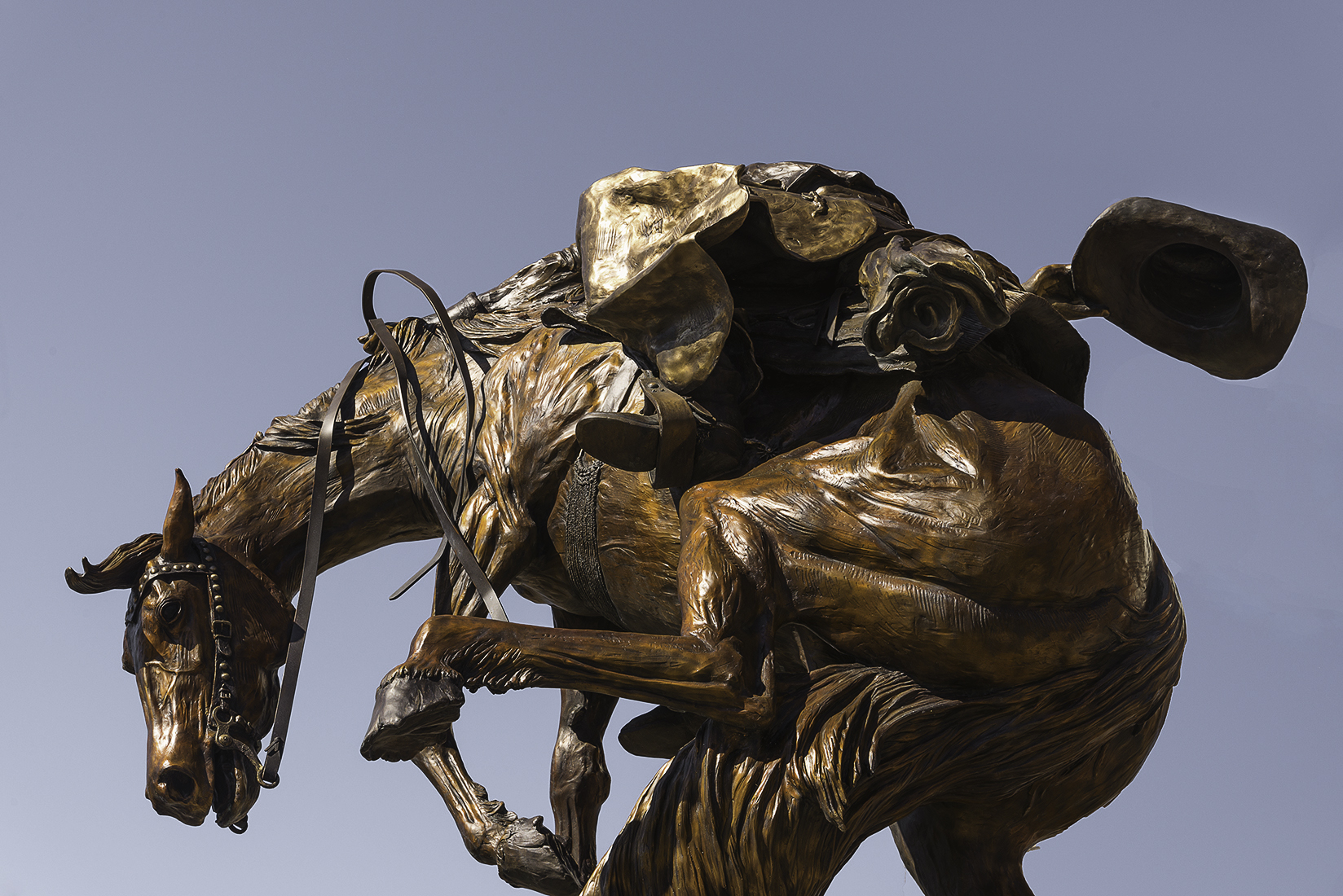 The hubs and I enjoyed a nice BBQ brisket meal at one of our old favorite places.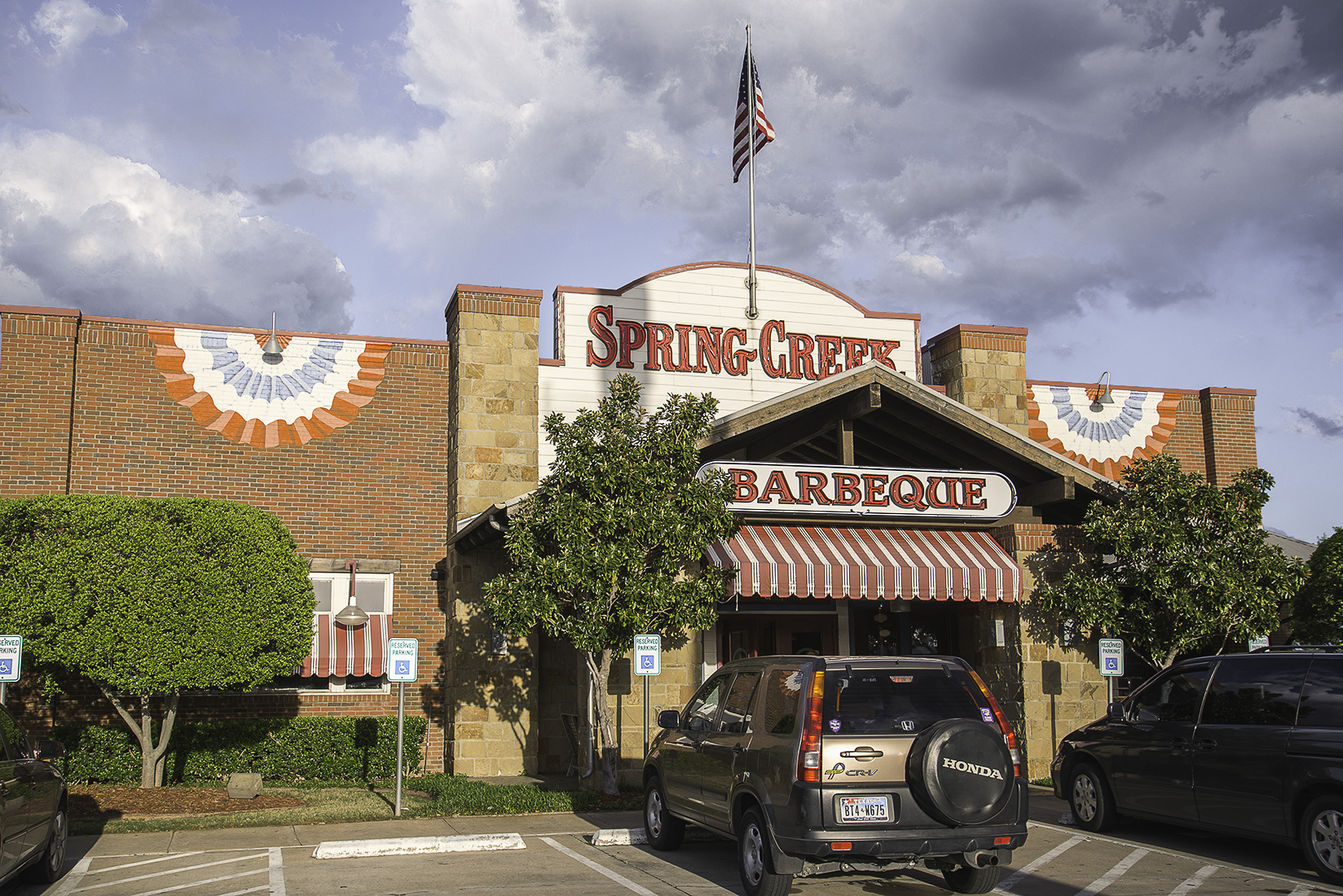 It was a must to take a picture where our daughter used to work. Just for old times sake.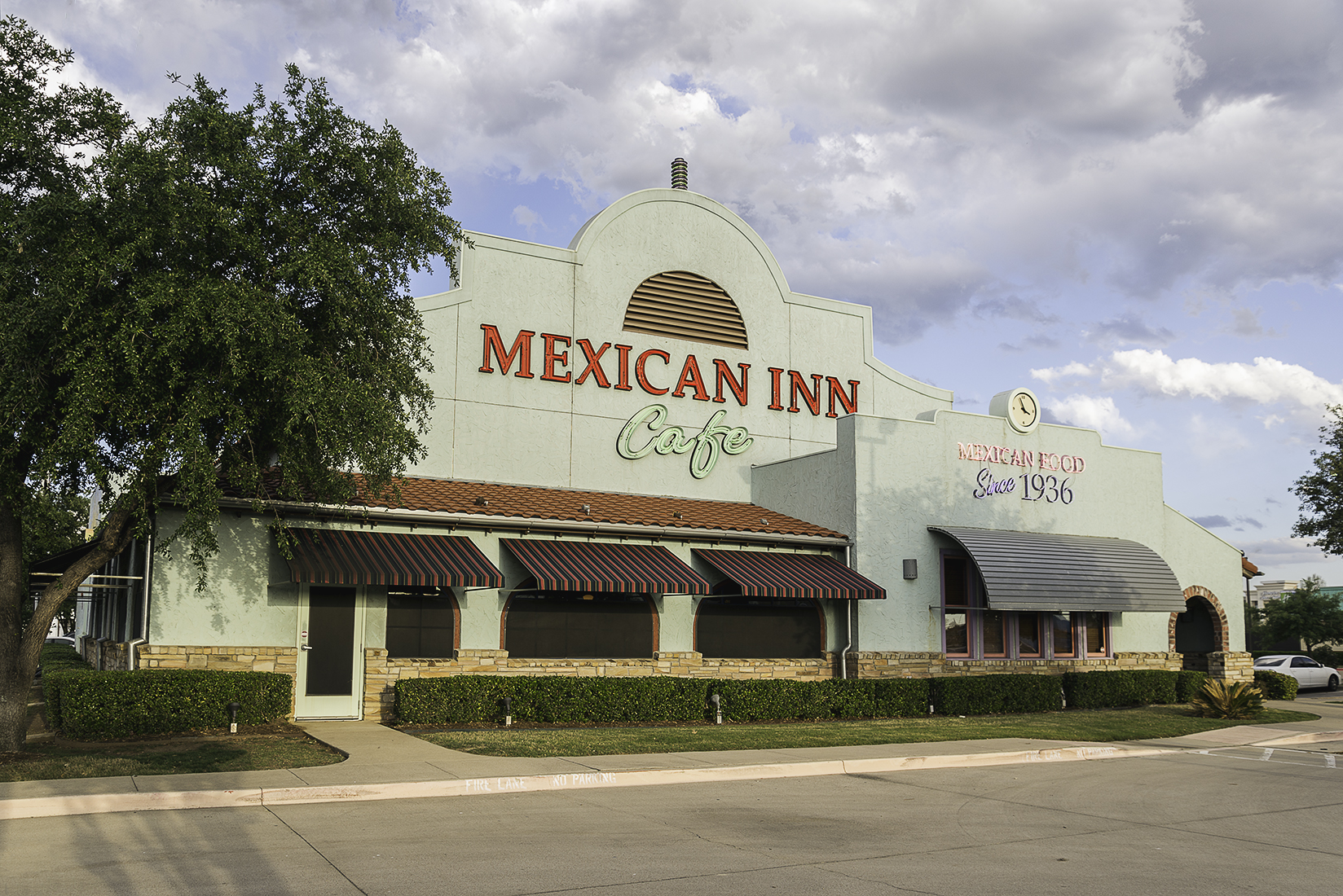 Another evening, we went to Rodeo Goat for burgers.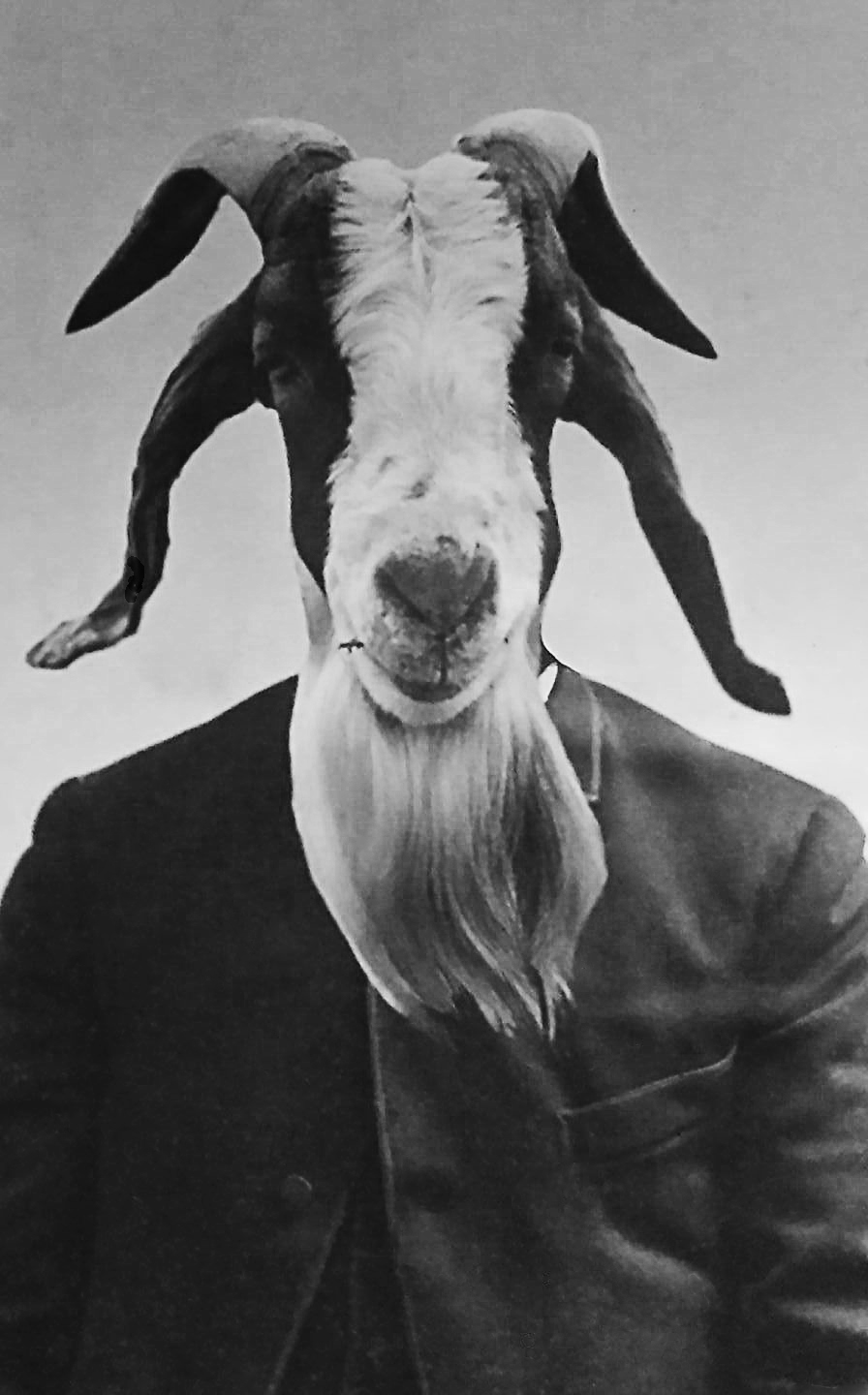 Overall, the two of us got to enjoy some special things. Like our favorite fried chicken establishment, Babe's Fried Chicken. We took a side tour of our old homestead, visited with our old neighbor in passing and enjoyed the time when we were able to do things together.
I was also blessed to visit with a good friend Jan over lunch one day. What a delight it was seeing her again, after 10 years. It's a wonderful feeling when we are able to catch up with old friends. And able to pick right back up where we left off and not miss a beat. Does my heart good.
Our time in Fort Worth was a treasure, I gained a new friend Miss Genevieve, we were able to experience old favorite places and visit with old long lost friends. What a blessing after 10 years of separation to the place we once called home.
I have so much more to share, and look forward to posting again soon. I think it's safe to say that I'm back and ever so happy to be here.
Blessings – Debbie