I chalk this week up to a flurry of events.
The beginning of May, is another story (a good story that I can't wait to tell). But a story that will have to wait for now.
The Flurry starts Monday, May 12, 2014.
Monday – the hubs left on a business trip bright and early in the morning.
Monday – I took the day off to relax and to read my book (The Last Aloha) for book club this month. I'm so glad I did, as I'm not so sure I would have finished the book for the meeting (next week) otherwise.
Tuesday – I took our cars for the annual emissions test, they both passed.
Tuesday – Fires broke out in San Diego County. Pretty nerve-racking. Especially with the hubs out-of-town.
Tuesday evening I went to my girlfriends for dinner. Since our boys were out-of-town, she had me over to their new home (they just moved in last Saturday, May 10th) for a nice dinner. Grilled chicken, and shrimp on the BBQ and all the ingredients to make fajitas, rice and beans. It was such and enjoyable evening of patio dining + conversation + Hawaiian music = perfection into the night.
I made her card compliments of nail polish.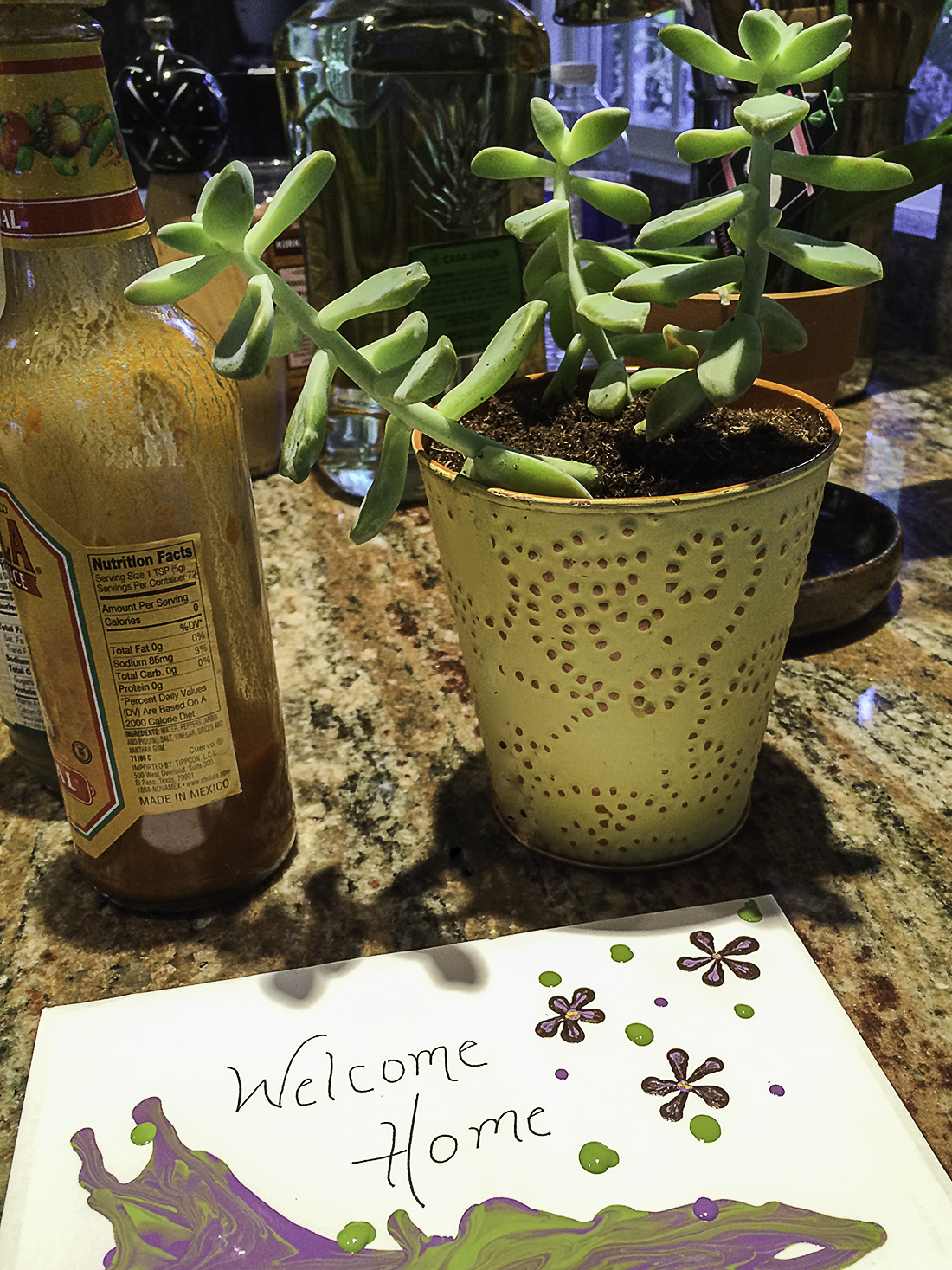 Wednesday – It was hard to focus on much. At that time, we had six wildfires burning in San Diego County.
I could see smoke from the house – I'd watched fire tornadoes broadcast in the area – Heard of 15,000 evacuations in Carlsbad alone – Watched thousands of acres burn – registered for reverse 911 – By then we (San Diego County) were calling in state and federal reserves…
And I was so ready for the hubs to get home.
Image taken from the neighborhood, Wednesday evening.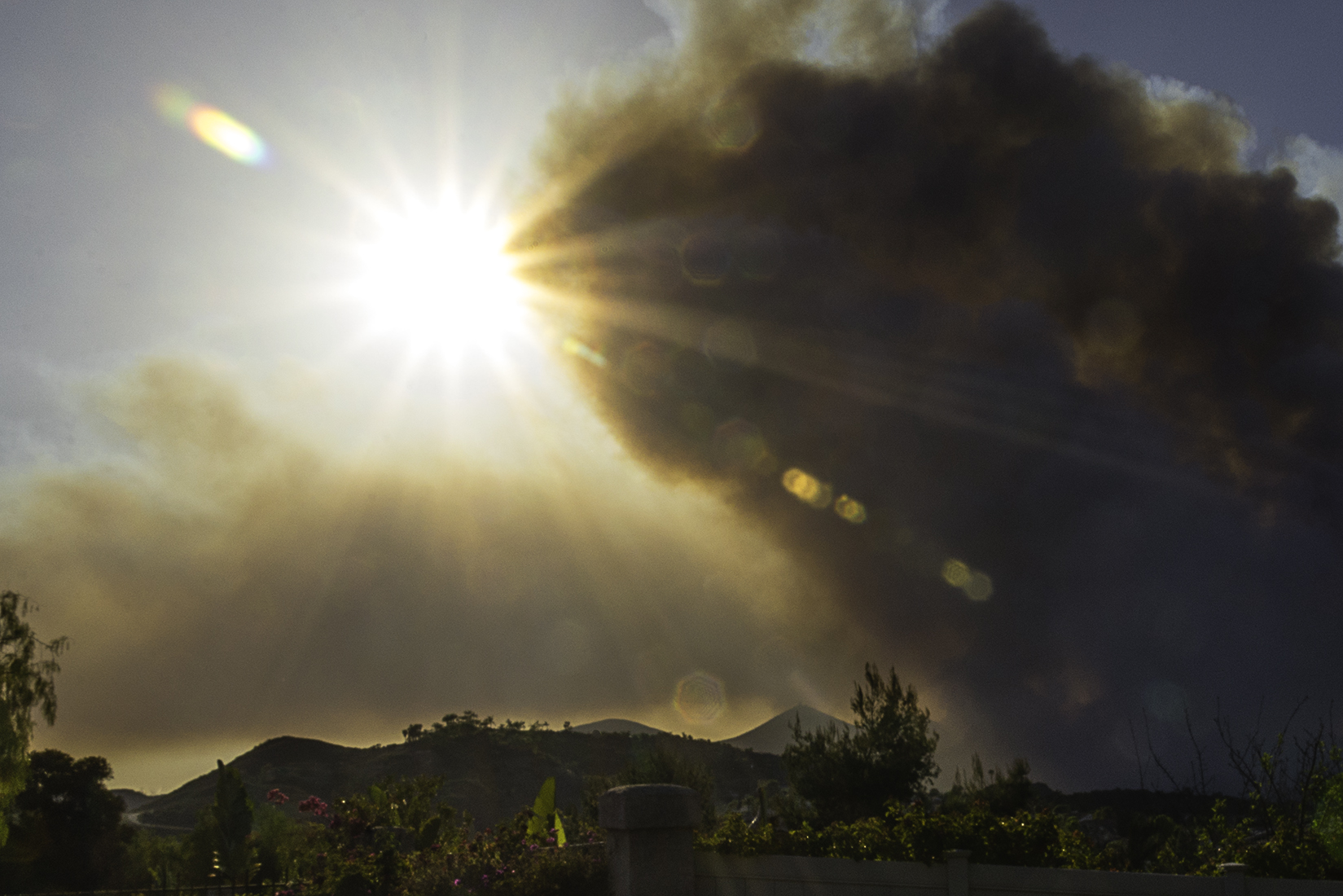 I stood watching flames climb the side of the mountain. If you look close, you too can see the flames highlighting the mountain in the image.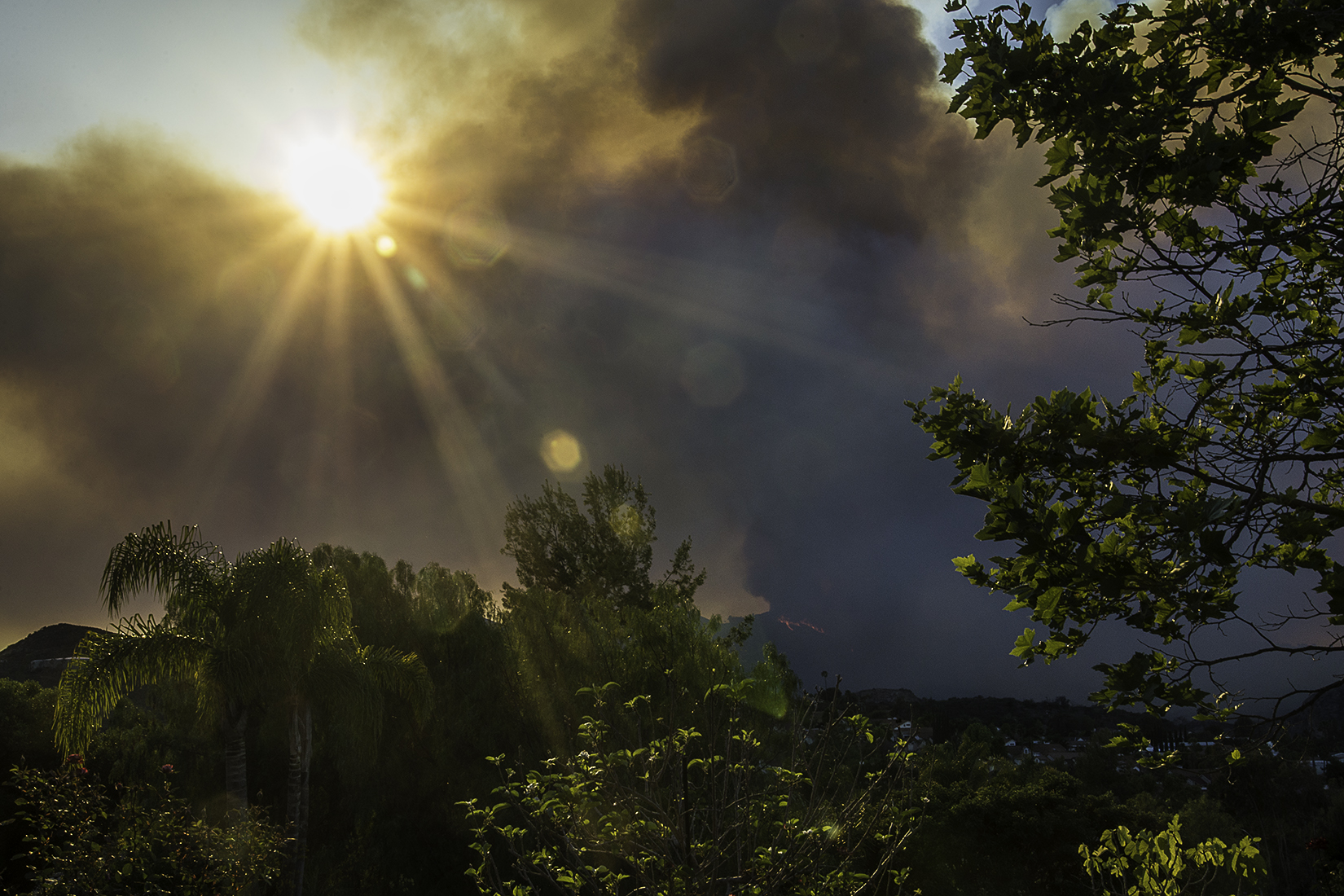 Oh what a night…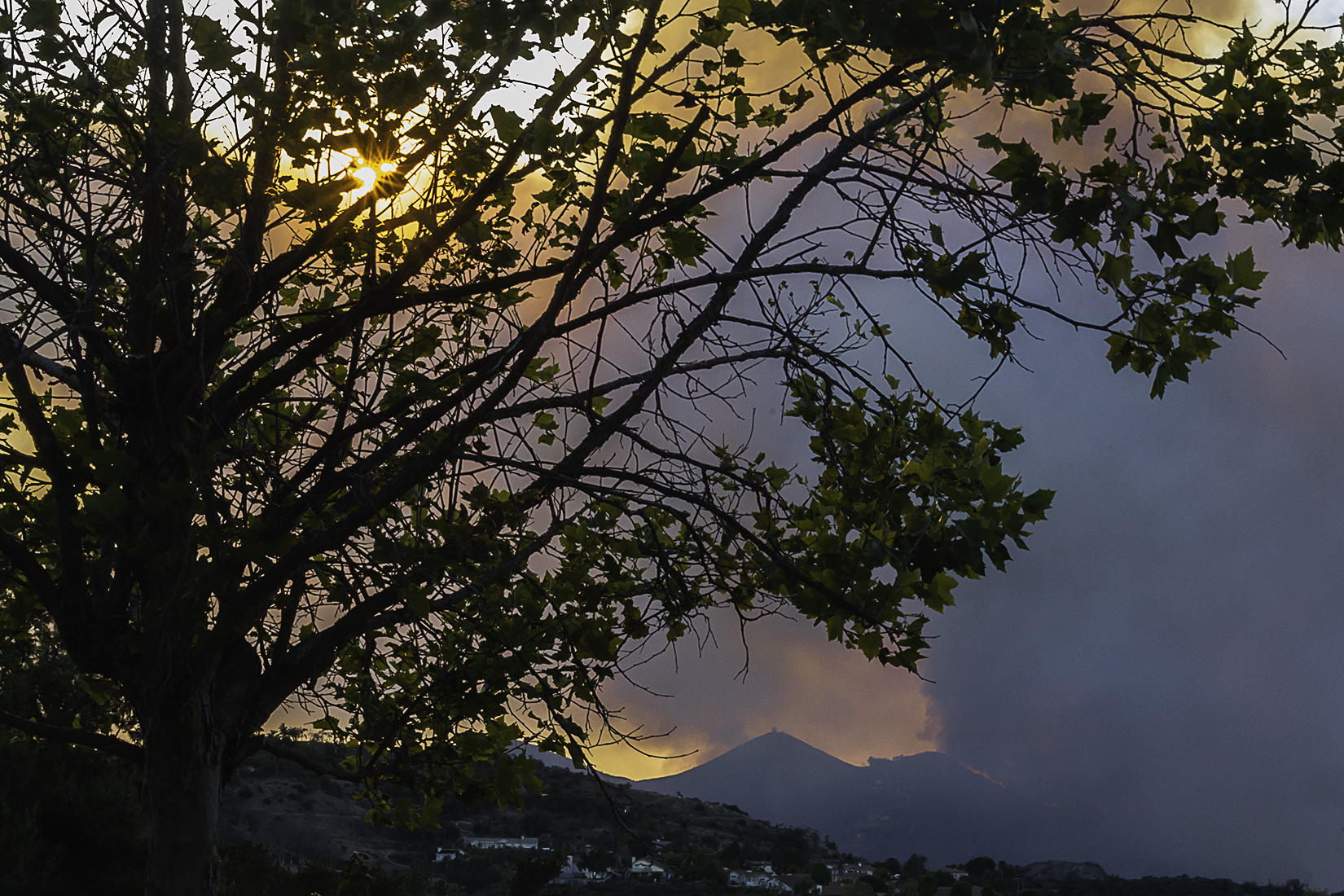 It seemed our little world was going up in smoke while daylight vanished.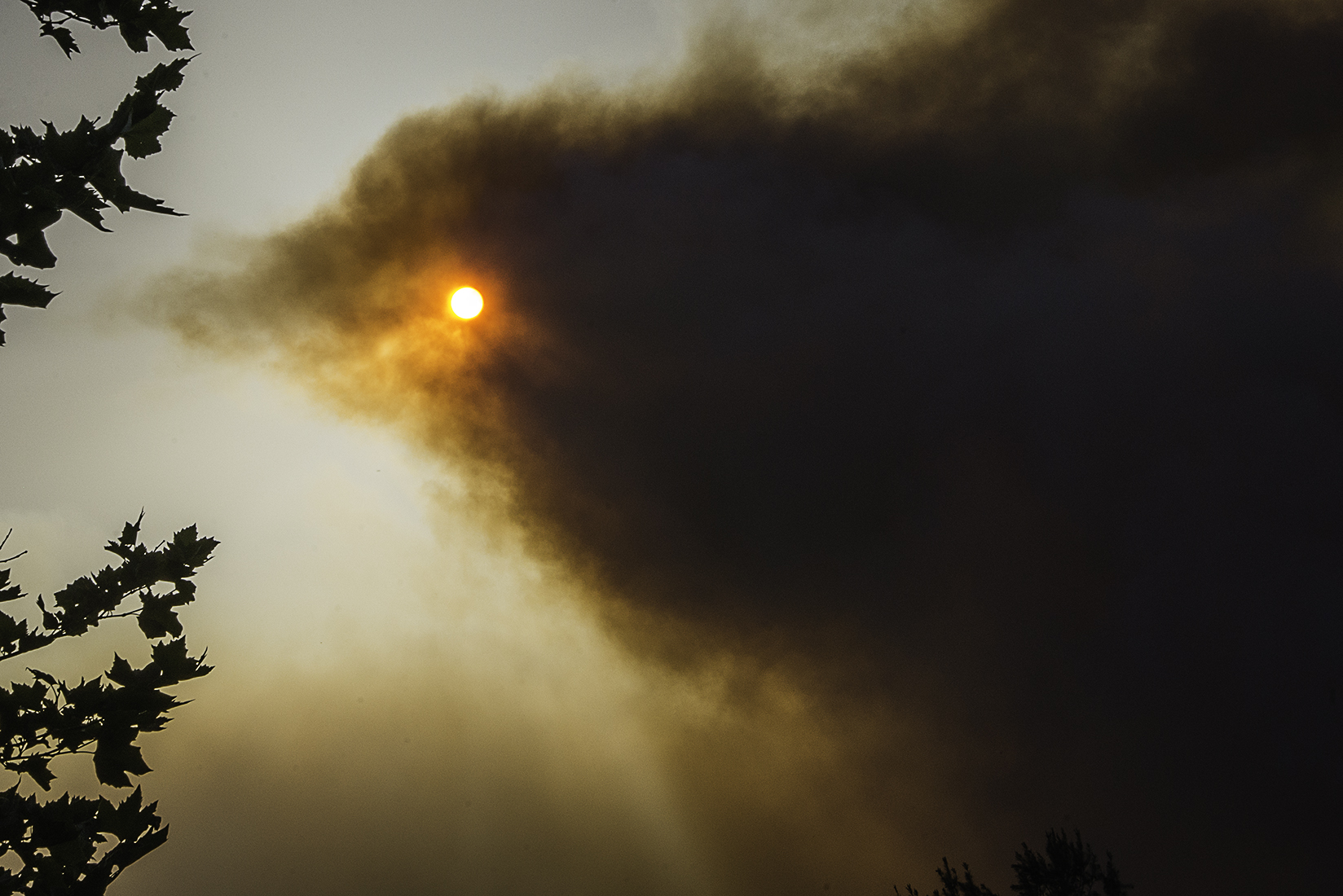 Wednesday evening – From a fire captain on the ground – about the fire near us. – "…The reinforcement of crew is still coming in. More planes and they are allowing them to fly which is unheard of at night. They will be busting their butt all night."
All I could do that evening was pack my little emergency bag in the event of evacuation and pray for the best.
Thursday morning – These "Bad Boys" were flying over our home – Made me tear up as I watched plane after plane and helicopter fly into the wildfires.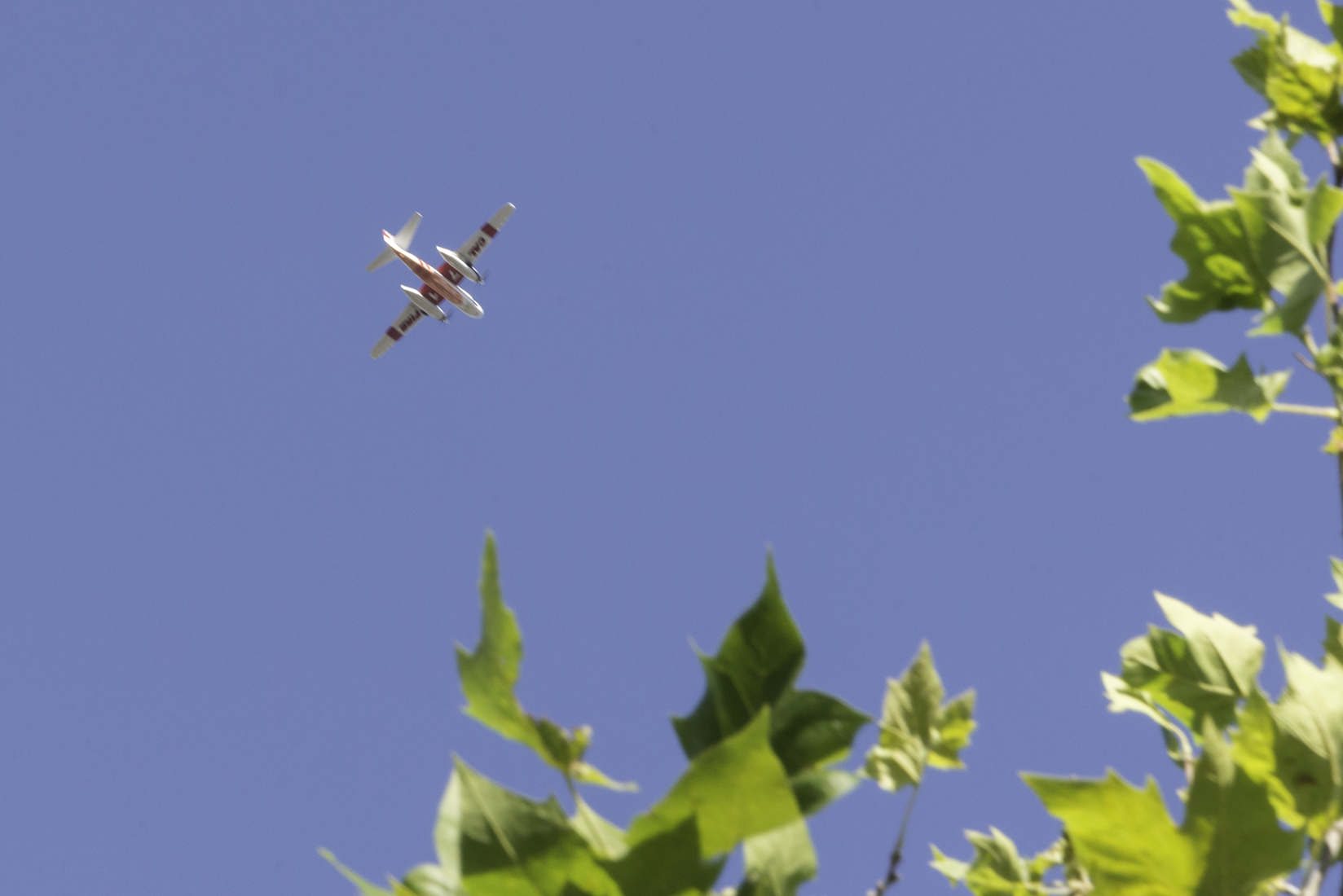 Below is a view from our neighborhood Thursday morning.
I wasn't so sure what was going on in the news. I was busy preparing for the hubs to come home.
I picked up the hubs around 10:45 and from there, we went for an early lunch date. Have you any idea how overjoyed I was to have him home?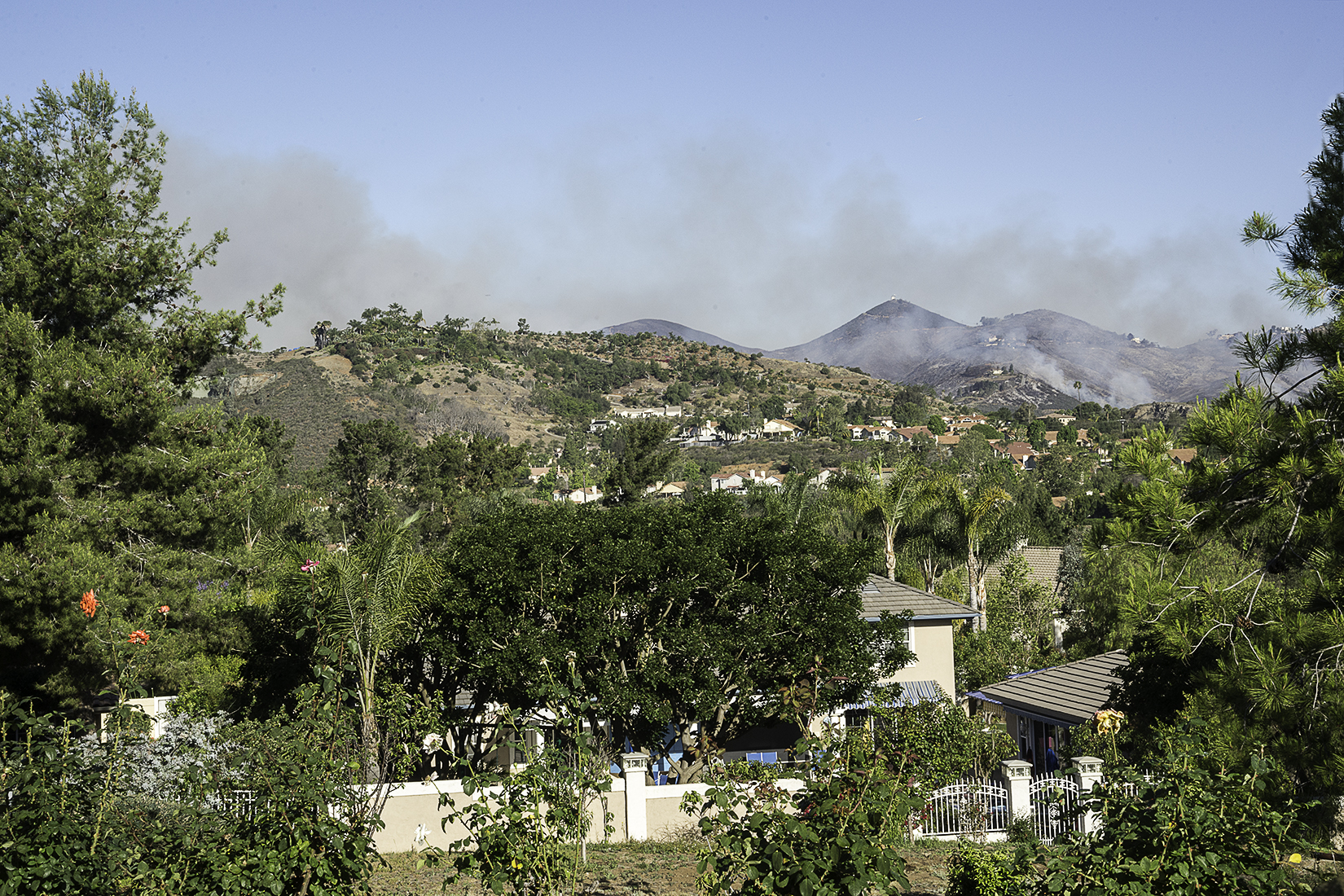 By the time we got home, these guys were in the hood. The officers told me that if the fire reached the ridge, we would all have to go.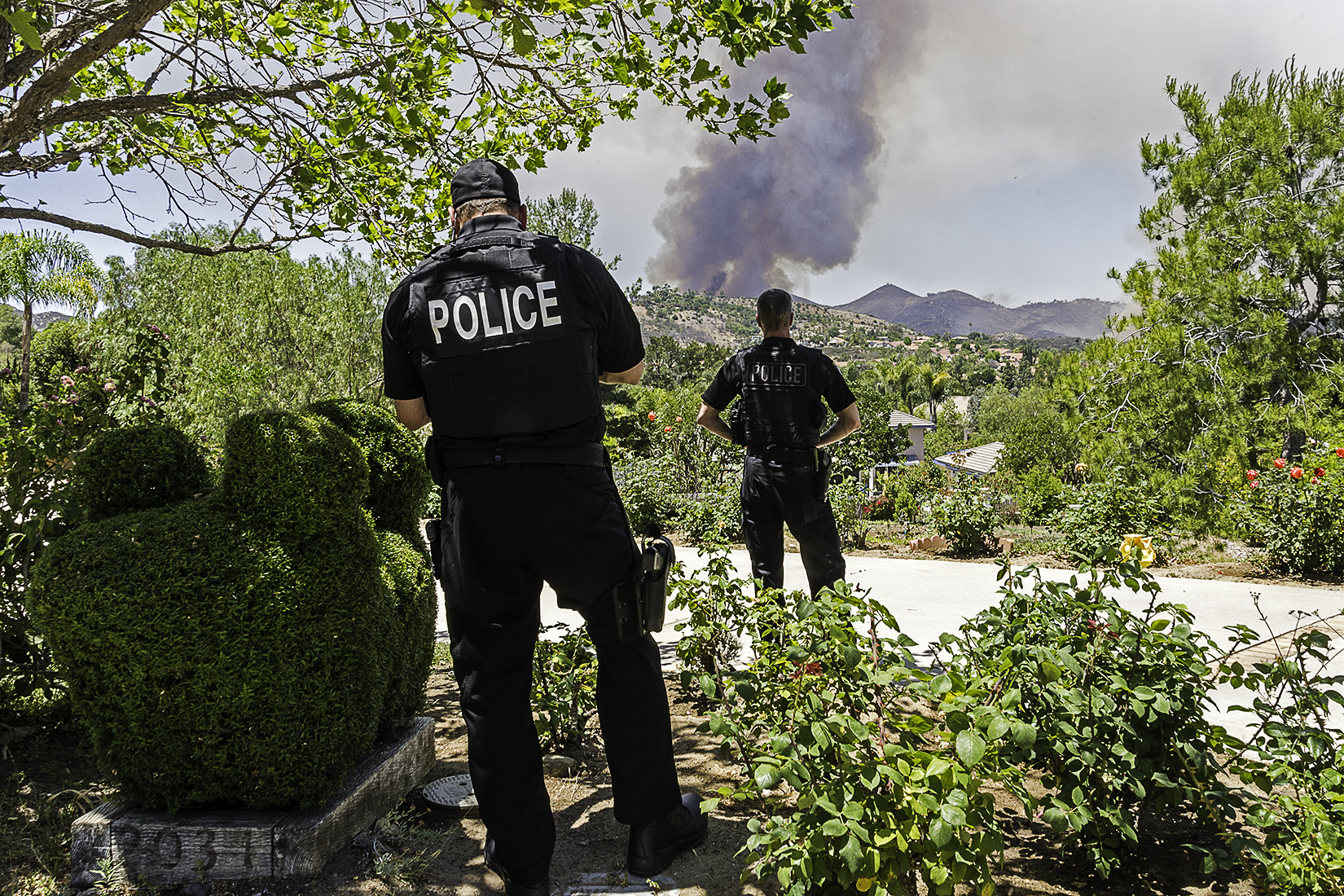 I stood and watched a bit longer, watching what seemed to be an ever-growing fire. While plane after plane flew in and out, trying to gain control.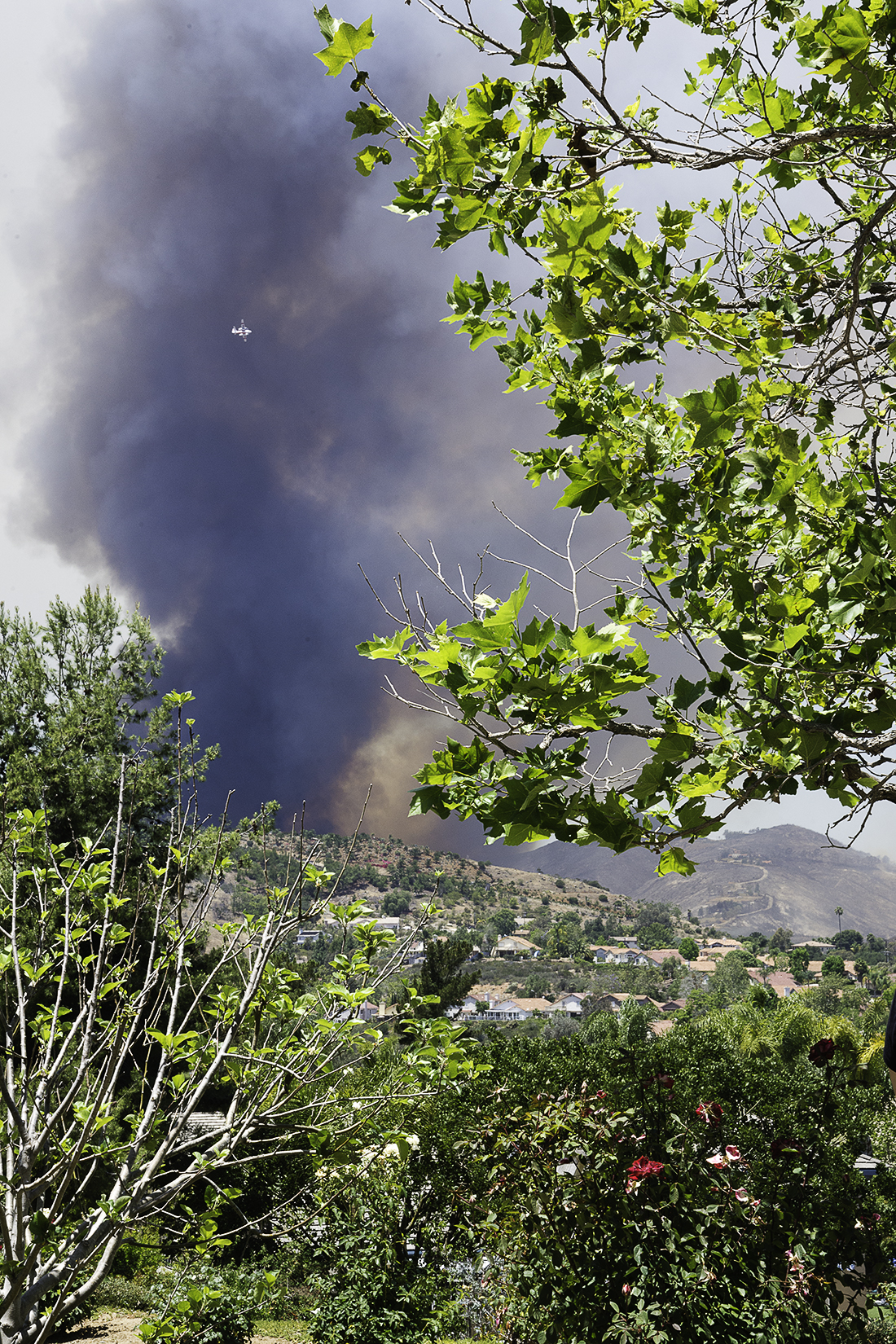 What I recall in the next few hours…
Packing the car – watering the garden – ash beginning to fall in the yard – the hubs paying some bills – getting stung by a bee – feeding the fish – telling the fish that I loved them, I did – and making one more round in the house to ensure we had everything that mattered most.
Soon, the mandatory evacuation was in force. And the reverse 911 call came,  it was time to evacuate. We didn't argue.
Image taken from our driveway Thursday evening. These guys were trolling the hood with their sirens and speakers – telling all of us we need to get out! I recall the hubs and I giving a nod of respect and a friendly wave to these men on duty.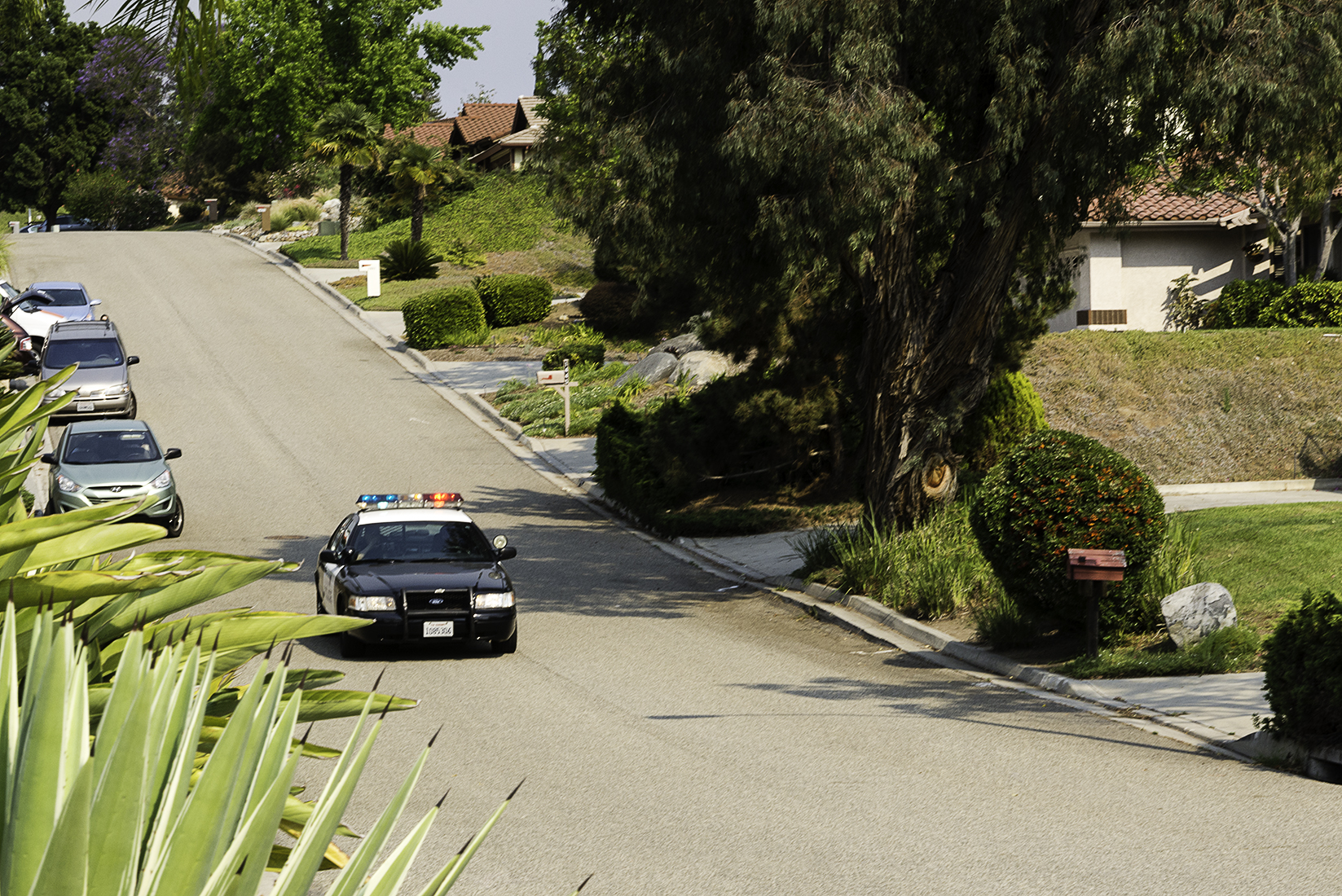 We had suitcases packed, boxes of pictures, important documents…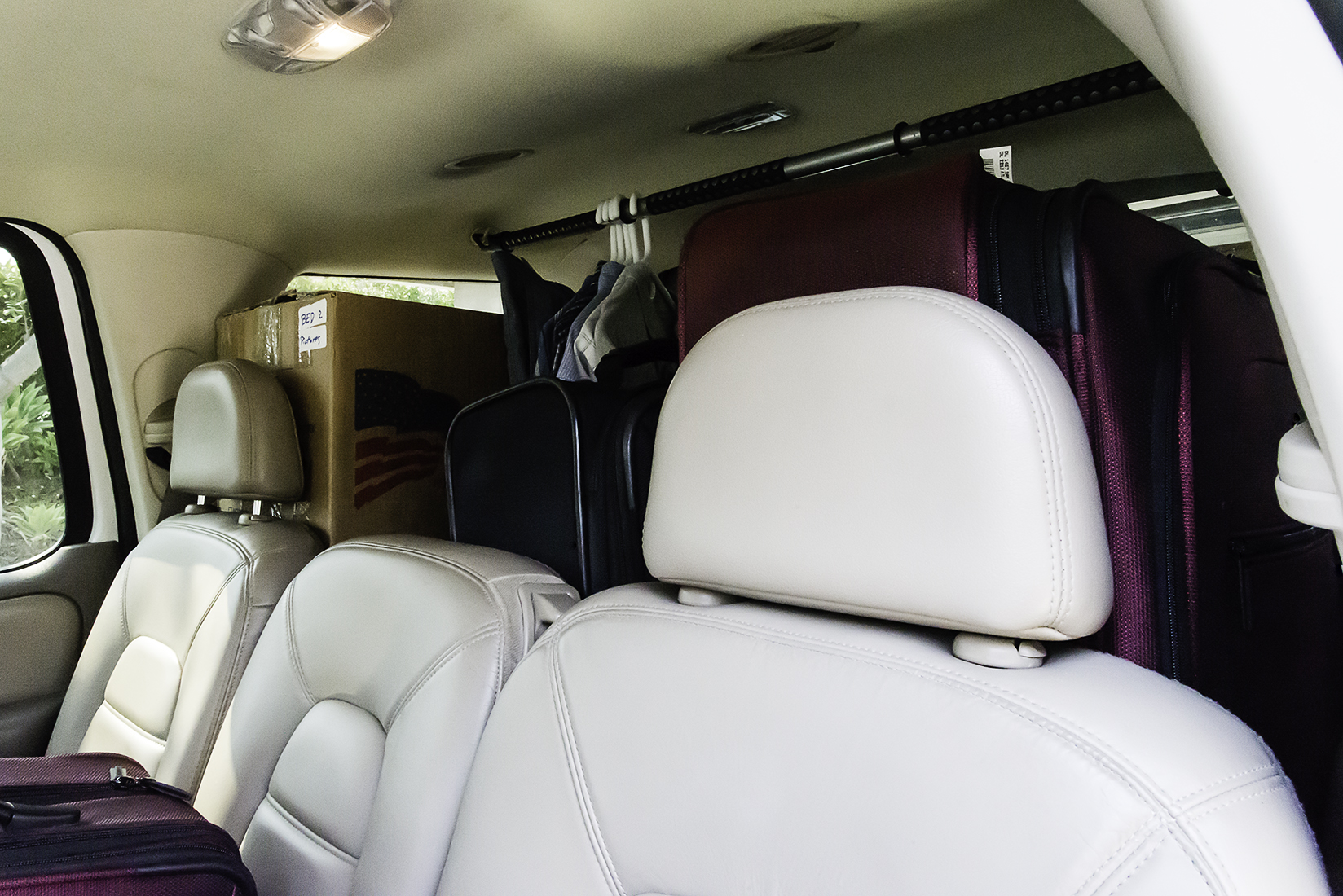 A fragile keepsake from China – computers – and other precious things we didn't want to leave behind.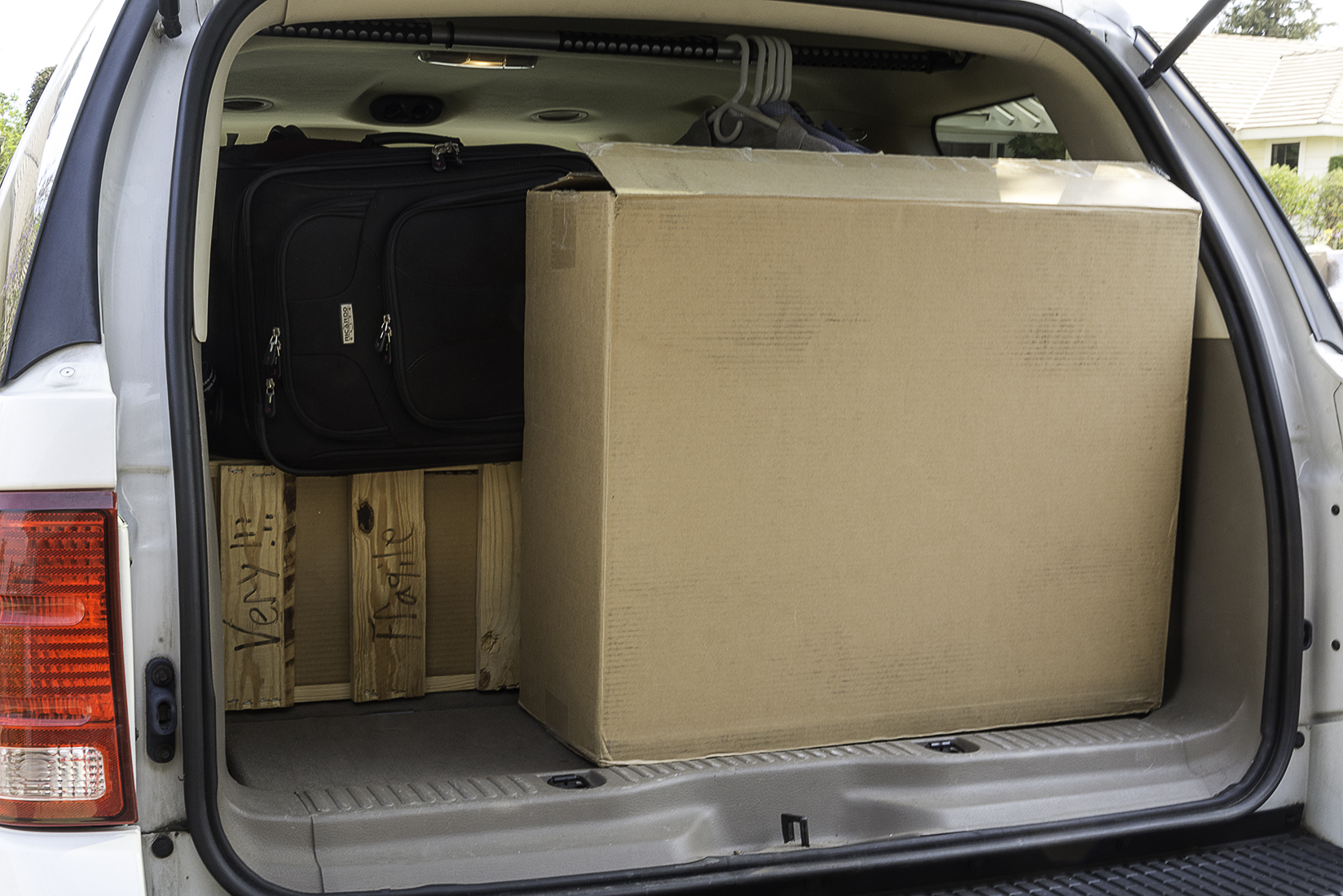 And I recall that special hug and kiss in the hub of the home, before making our way out.
Finally we were able to relax in our new home – the Residence Inn.
Although we hit a rough patch finding a room. The first hotel was booked (due to  evacuations) and there were only two rooms available at the next Residence Inn.
Once we kicked off our shoes, we were truly at peace with whatever happened after that.
Thank you friends for your thoughts, concern, prayers and many in the area offering your homes for us to stay.
Friday morning – We woke feeling rested. The mandatory evacuation was lifted for us = we were free to go home! But not before breakfast. Que the "Happy" song somebody!
Friday Fire Report In Our Area – While it was good to be home, the fire doubled in size overnight consuming 3,018 acres. Fortunately for us, the wind had shifted. But there are still so many facing the loss of homes and businesses.
Today – Saturday Morning Update: Nothing But Blue Skies and 68° – Feeling so blessed this morning.

We came home early yesterday morning to a few signs of ash in the backyard and the smell of smoke.
Still praying for our firefighters and officers hard at work today. We've had – Eight Marine Corps CH-46 Sea Knight helicopters, seven CH-53 Sea Stallion helicopters and four UH-1Y Huey helicopters, 1,000 firefighters and 161 fire engines providing support to the fire in what we call our backyard. Note: This does not include all the firefighters/fire engines/planes/helicopters fighting the many fires in our San Diego County area. There are so many more…
May we not forget those where the fire has reduced homes and businesses to rubble.
The fire is now 70% contained per our latest update.
San Diego Fires May 2014 – For those not in the area, a few more details – "The 2014 San Diego County wildfires are a swarm of wildfires that erupted in mid-May, in San Diego County, California during severe Santa Ana Wind conditions and a heat wave. The severe weather conditions contributed to the spread of at least 14 fires, with 10 of them receiving names. At least nine of the wildfires are believed to have originated from the Bernardo Fire, which ignited on May 13, 2014. Igniting some 25,000 acres…"
Please remember those who are less fortunate. Those who came home to rubble. Those who suffered and who will continue to suffer loss in the days ahead…
Happy Note – I've been waiting for the daylily to bloom. Today is the first of many more blooms to come…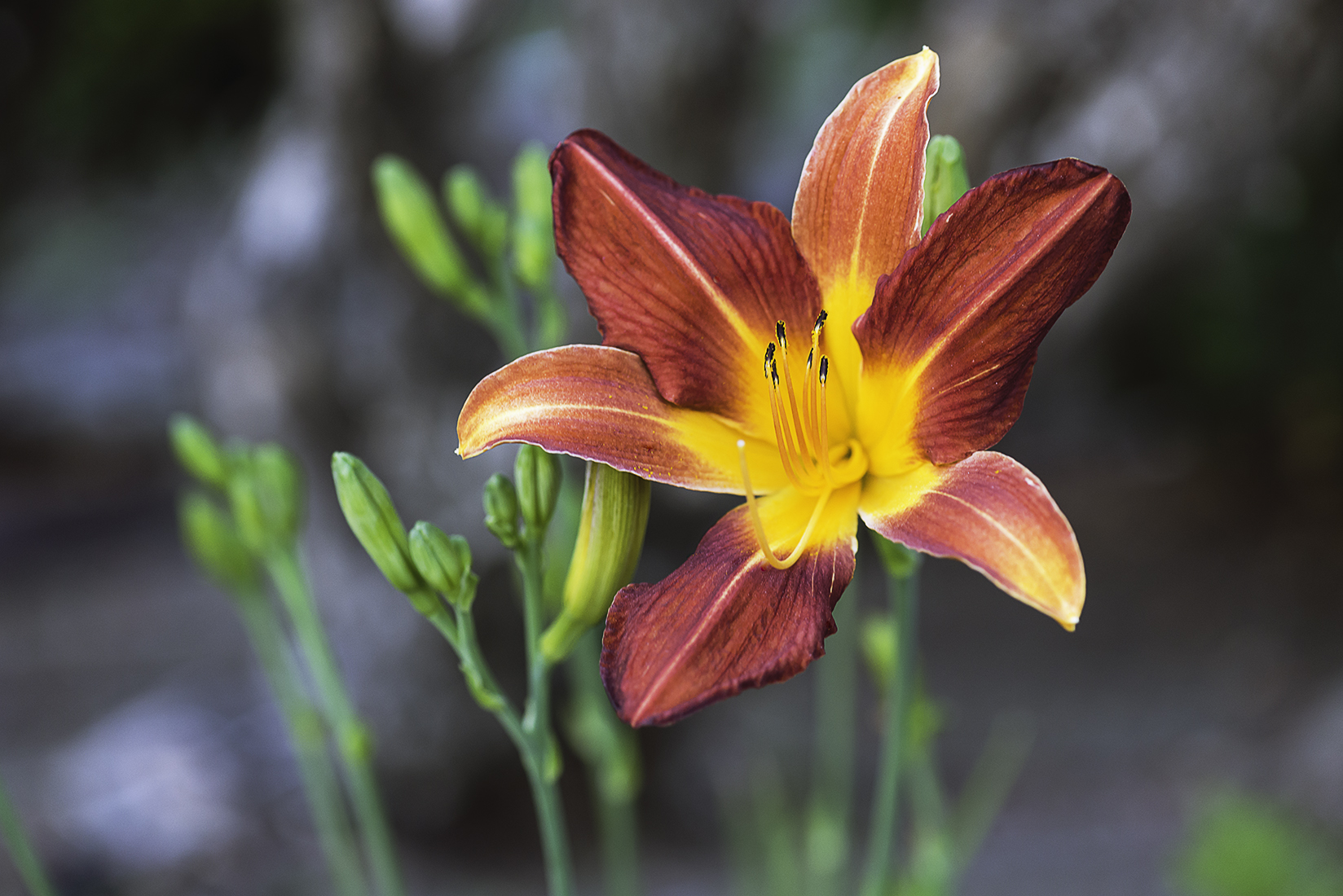 Blessings – Debbie