It's been a day of thoughts and decisions.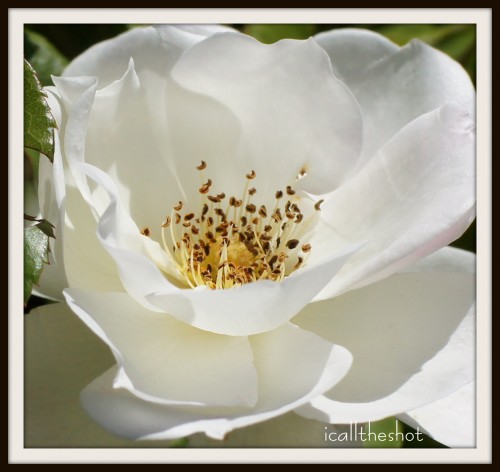 There were moments when my mind played tricks on me.  But at the end of the day, I'm pleased to report, we have a winner!
As you know, I've been in deep thought over frames the last couple of days.
Pictured below are my current frames.  I like them.  I like them a lot.  They've grown on me.  But we've had our fair share of round and rounds.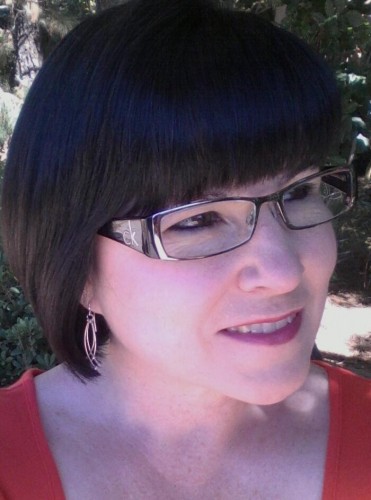 This was my first experience with nose pads – I'm not a fan of them.
I like my frames to hug the top of my bridge – these guys want to ride down my nose.
The pads cause discomfort from time to time – I'm not a big fan of that.
And since I'm up for new frames, it's time to find something a bit more comfortable.
After truly going back and forth with the two different frames, I pretty much selected this pair as the winner.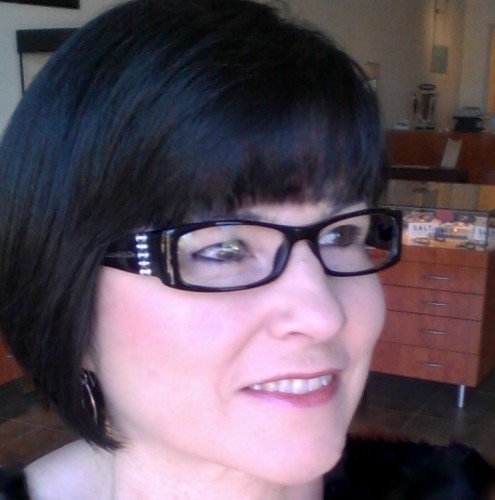 Sorry for the poor quality.  Photo taken with my cell in the store yesterday.
The style of this pair is similar to the pair I have. And at the end of the day, I'm not ready to let the style go.  I'm happy with my choice, but it wasn't easy.
Finding something we like, that is attached to our head, every waking hour, can be such a difficult task.  Now I'm ready to move on.
FYI – I asked my FB friends to comment if they had a favorite between the two.  Turns out it was tie 9 – 9.  I found that interesting as it represents how I felt.  Torn.
A pic side by side of the frames.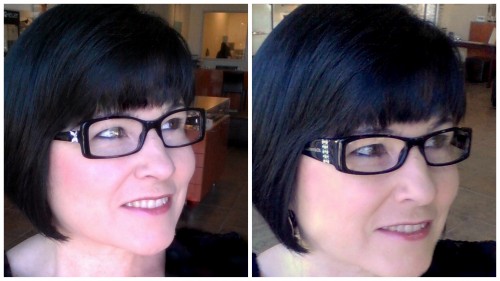 Blessings – Debbie