Greetings from the kitchen sink!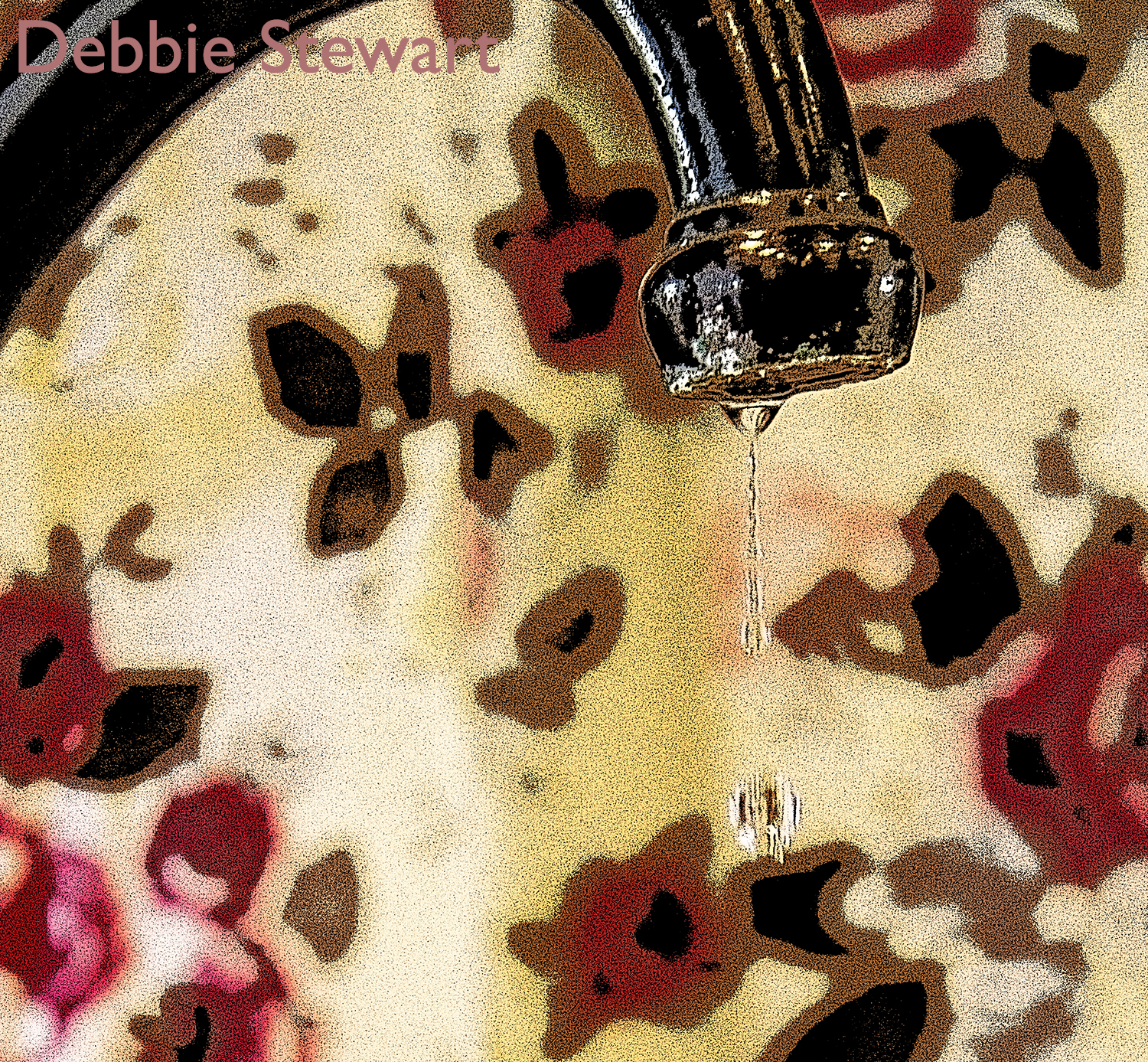 If we were at the kitchen sink, I would tell you I have always had a thing for water. From the time I was a child, I got my kicks from stealing water from the kitchen sink and pouring it into my play kitchen sink in my bedroom.
I would tell you that I got in trouble for that a time or two.
If we were at the kitchen sink, you would tell me that I look like a dork and we would laugh at me and the way I have things set up. True, I have my dress flopped over a box on top of the counter. True, I have the paper towel holder on top of the dress to hold it in place such that it doesn't fall/slip off the box.
And then you would whip out your cell phone and capture the whole scene just to have proof of how silly the whole thing looked.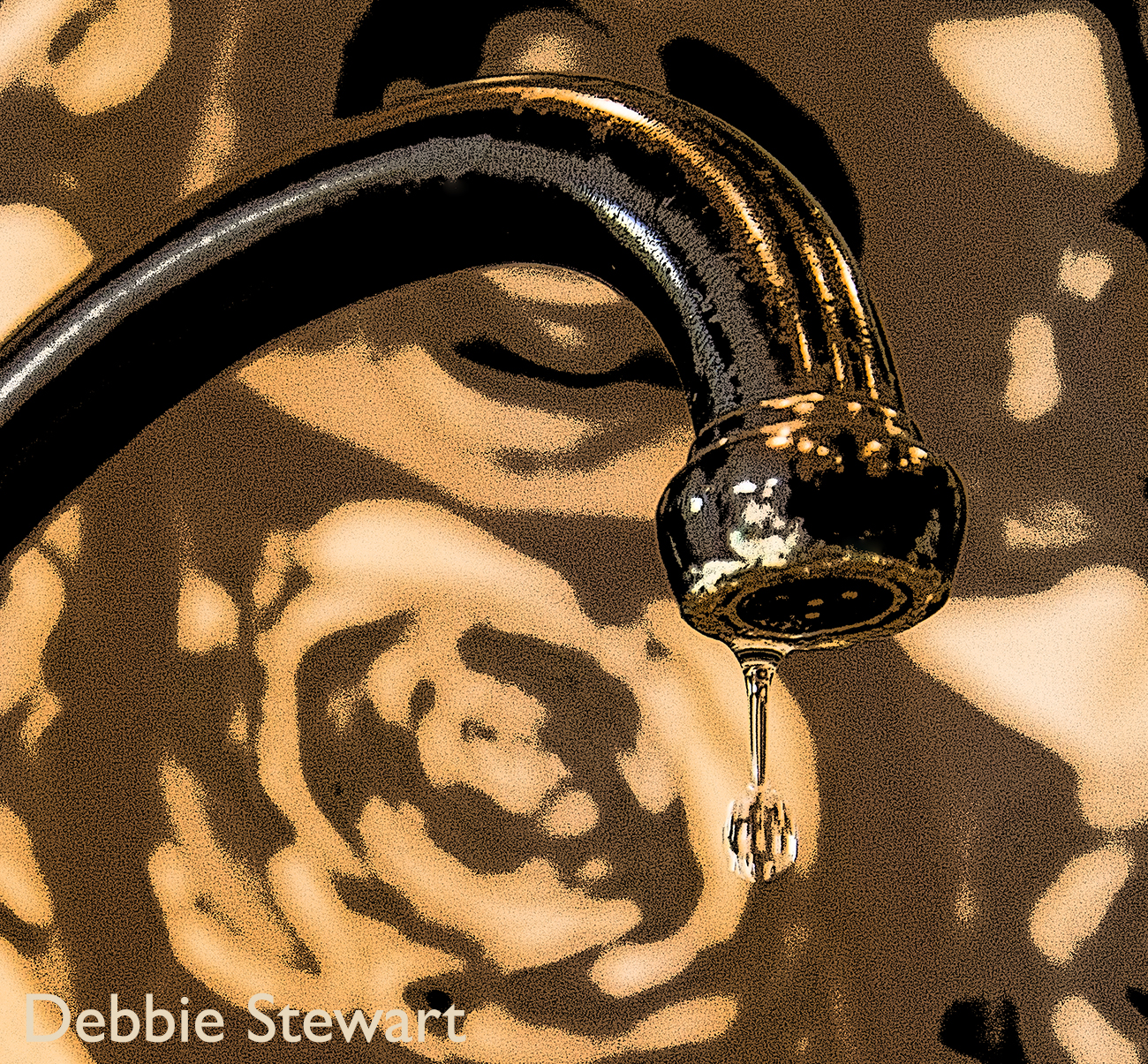 And I believe I'd tell you I'm on my search to capture that perfect drop of water.
And if you know anything about me, you know I'm up for a laugh at myself and welcome all to join in. My days of getting embarrassed are no more.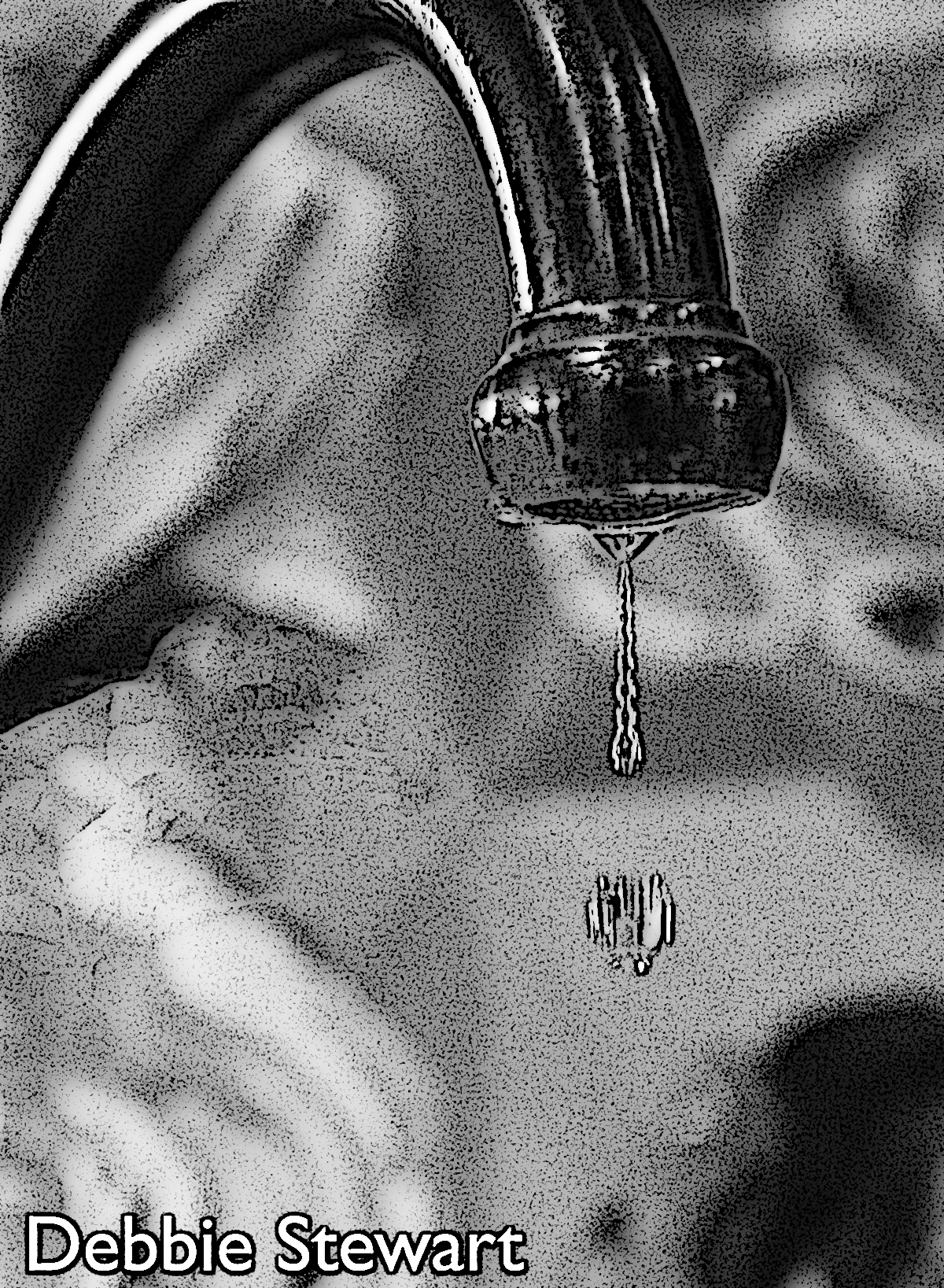 While changing backgrounds several times, I would like to continue searching for "the drop". Have you any idea how many shots it took to capture the three shots above? I would have tell you it's upwards of 500 + shots. Makes me wonder how many thousands of shots it's going to take to get the perfect drop.
Perhaps I'll wait for another really good rain and catch the drops as they fall in the garden. I believe I'll add that to my list of things to do.
If we were at the kitchen sink. I'd tell you that I just got home from a little lunch date with the hubs. And that I just finished stocking the fridge and cupboards with groceries.
And if we were at the kitchen sink, I would tell you that I believe it would be time to prop our feet up poolside with some sort of umbrella beverage.
But since it's just me, I believe I'll go recline with a fresh spot of coffee and dig a little deeper into my textbook. Speaking of textbook, I'm still loving my Kindle. It's a lot lighter than carrying that 800 + page book around.
With that, it's time for me to turn the page to chapter 3.
Blessings – Debbie