So the last couple of weeks, things happened.
And when things happen, I tend to get behind on the blog.
And then I really get behind on the blog.
So I would like to do a quick one post update. All right, there is nothing quick about this as there will be a smattering of pictures and material that range all over the place. So if you're up for a smattering, please do scroll along with me.
And for this post, I plan to post the date with the pictures, to keep some sort of order to the post.
June 29th – The Jacaranda Tree – Enjoying the beauty of summer in the backyard.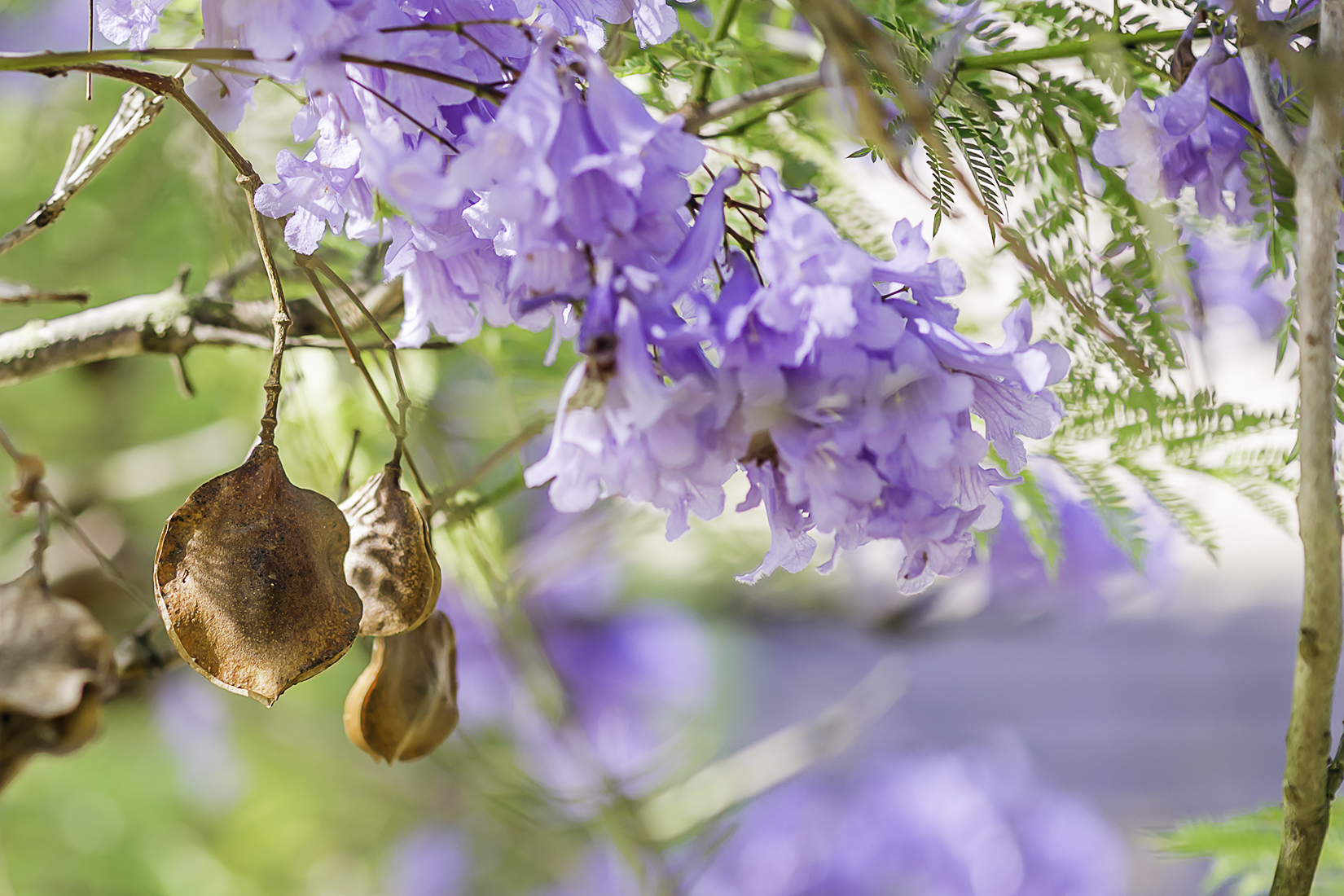 June 29th – The little baby goldfish are hatching from the (first) spawn on June 20th. And the fake egret sort of got the name of the stork that day. And dragonflies gathered 'round for the grand occasion.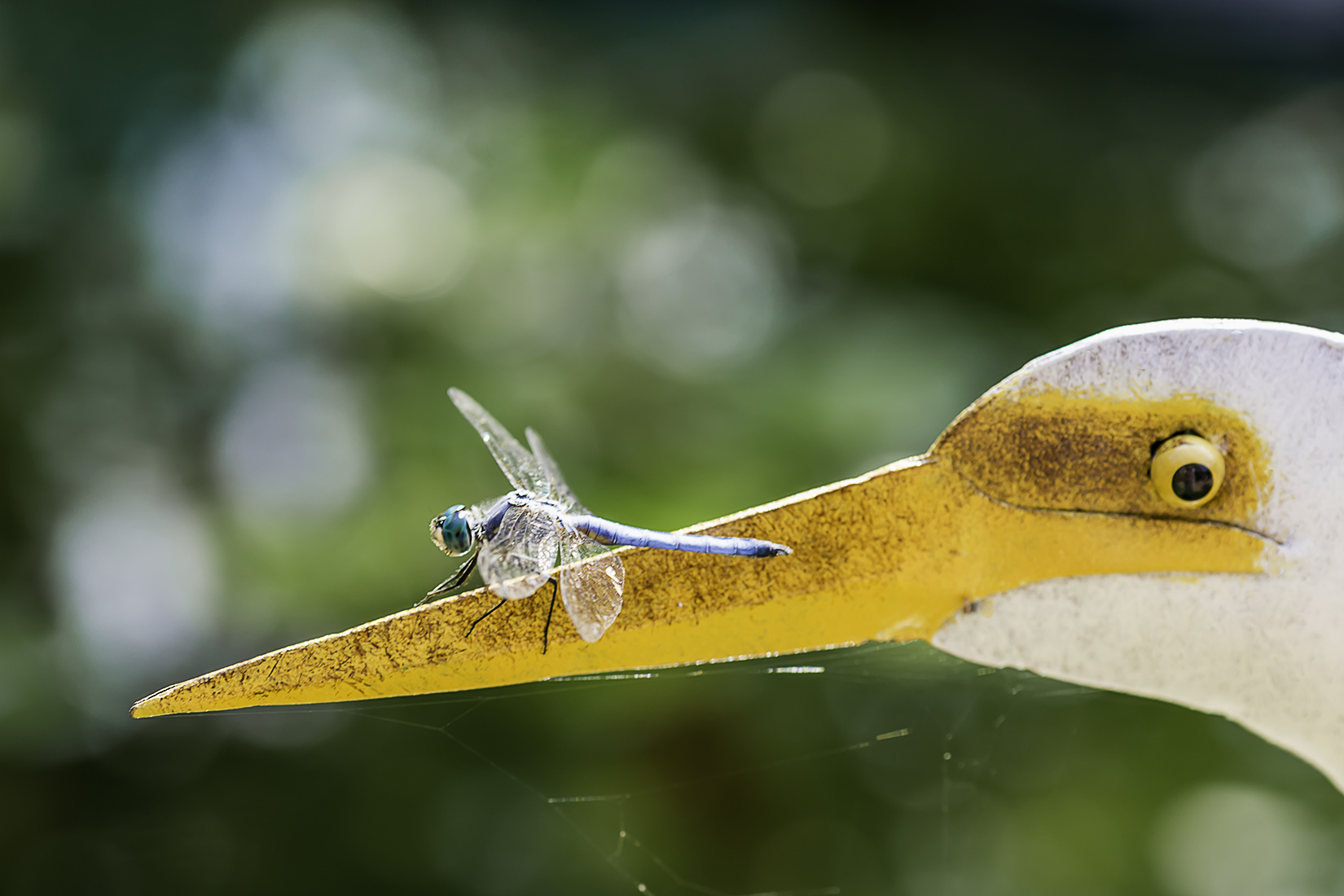 June 30th – Happiness Is – Quality time with family. We had the joy of spending the day with my cousin and her beautiful family. We kicked back around the homestead and talked into the early morning.
This shot was a warm up shot for my little second cousin. I was taking her senior pictures that week too.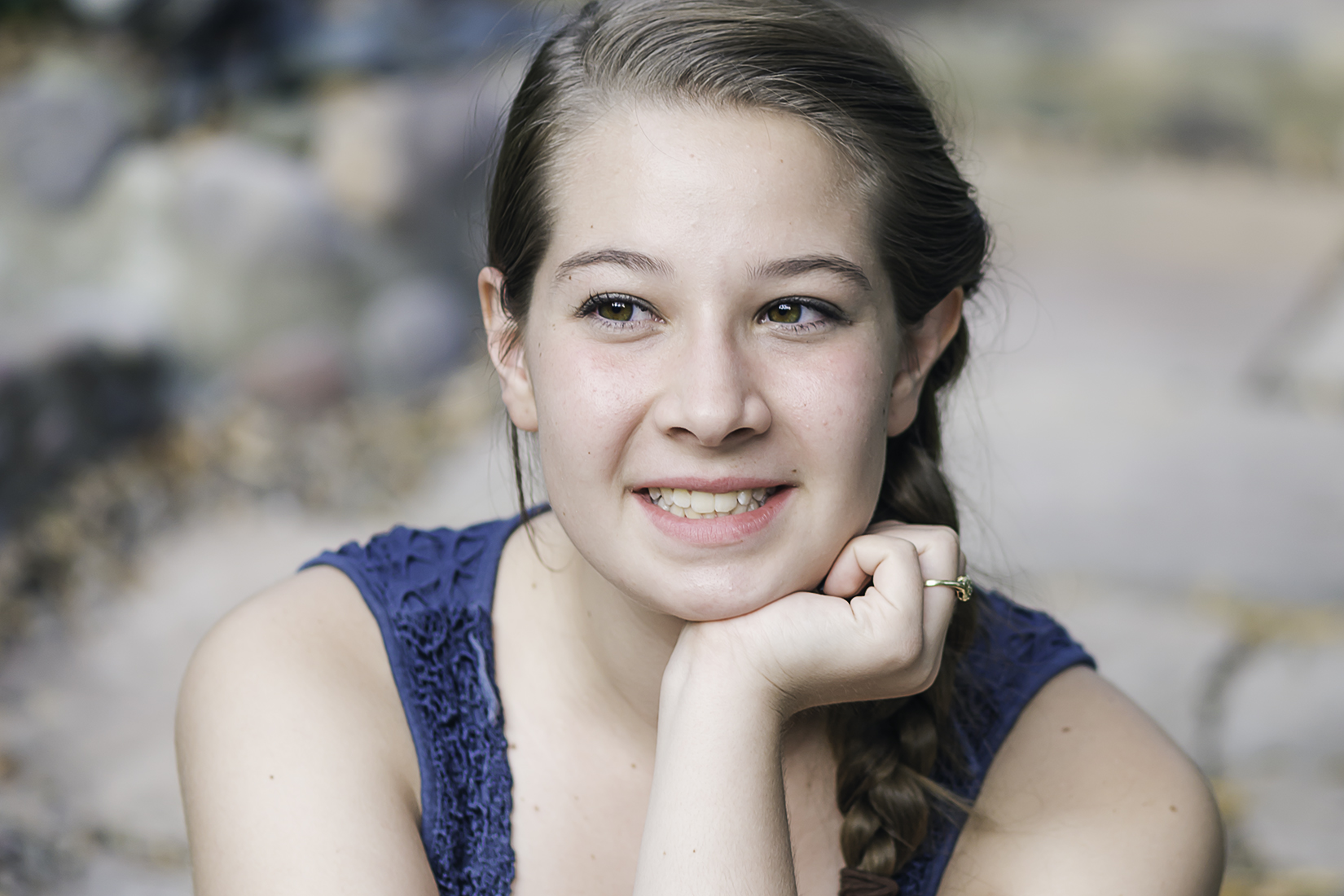 Side note for June 30th – The fish were spawning again that morning! Woo HOO!
July 1st – the hubs and I gave the family a grand tour around San Diego. First stop, Mount Soledad.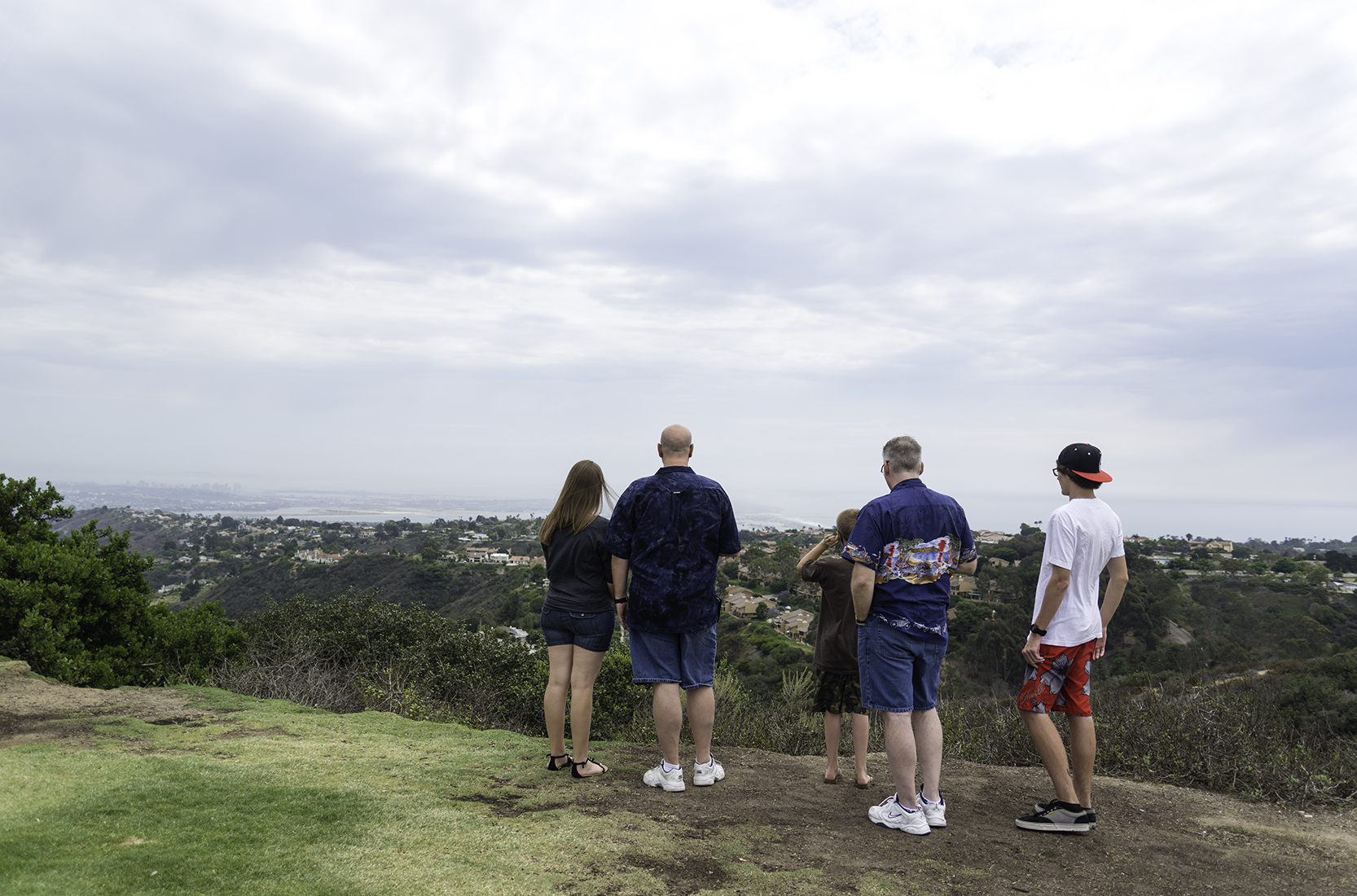 July 1st – Mount Soledad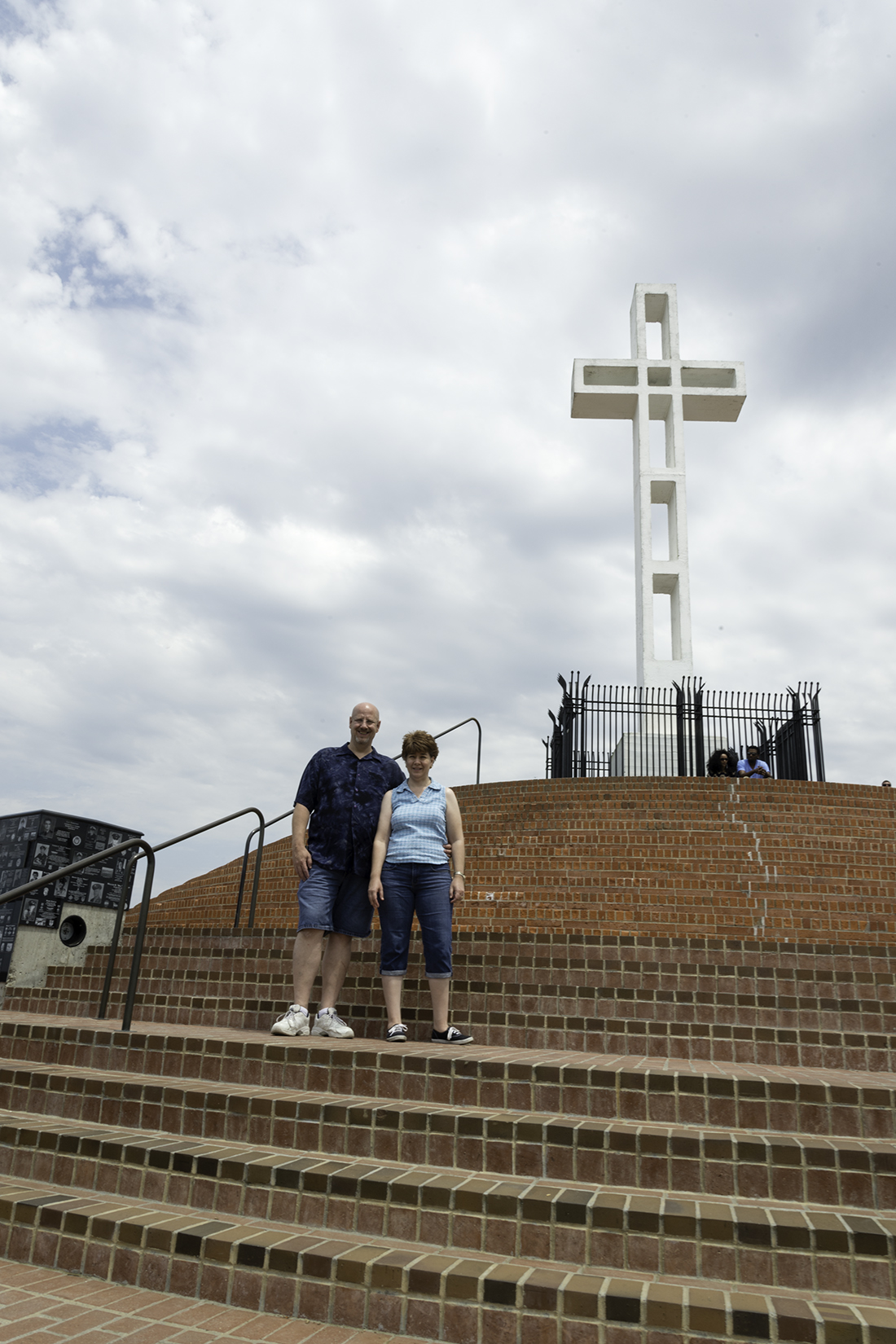 July 1st – Lunch at Joe's Crab Shack – Pacific Beach.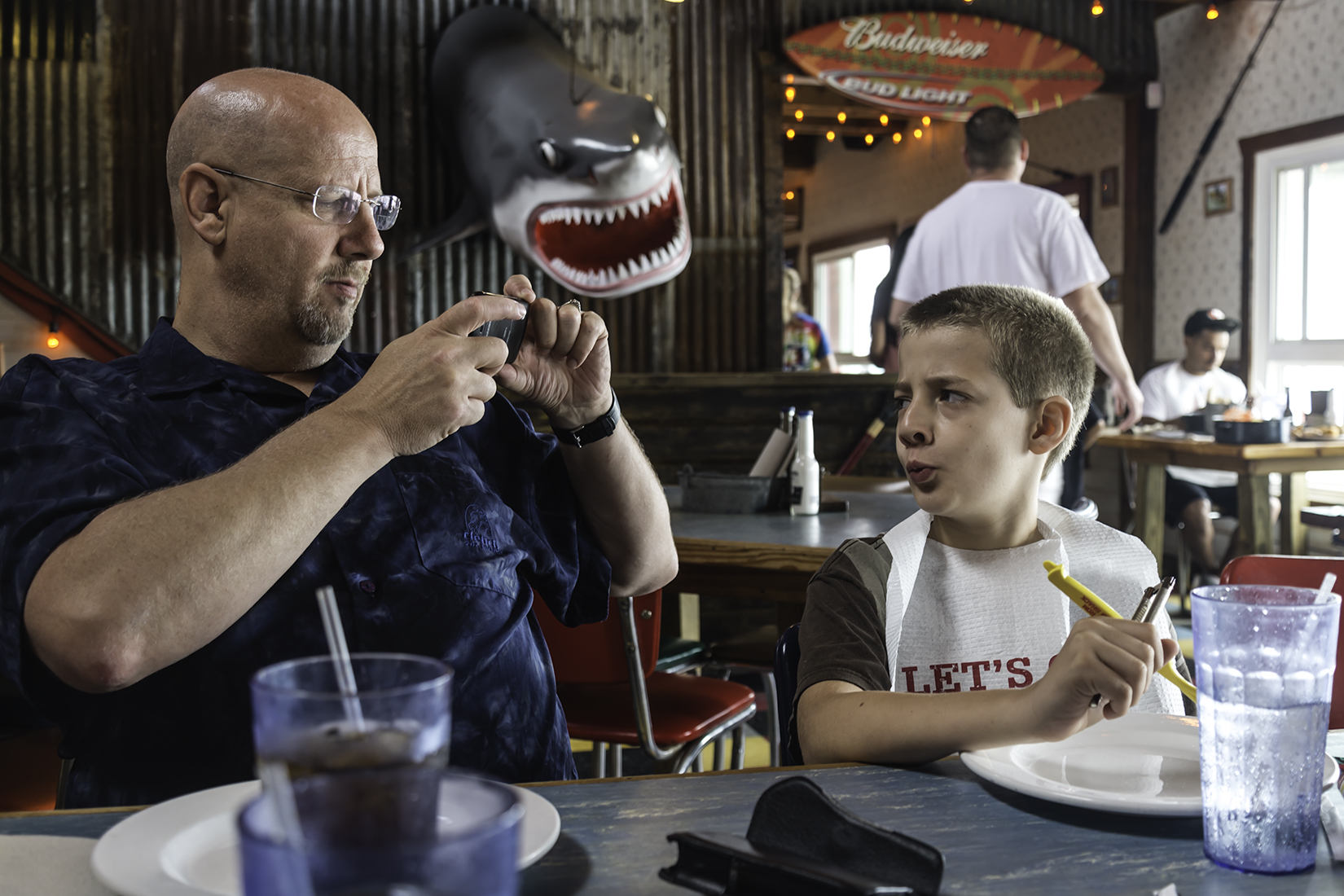 July 1st – Pacific Beach from the pier.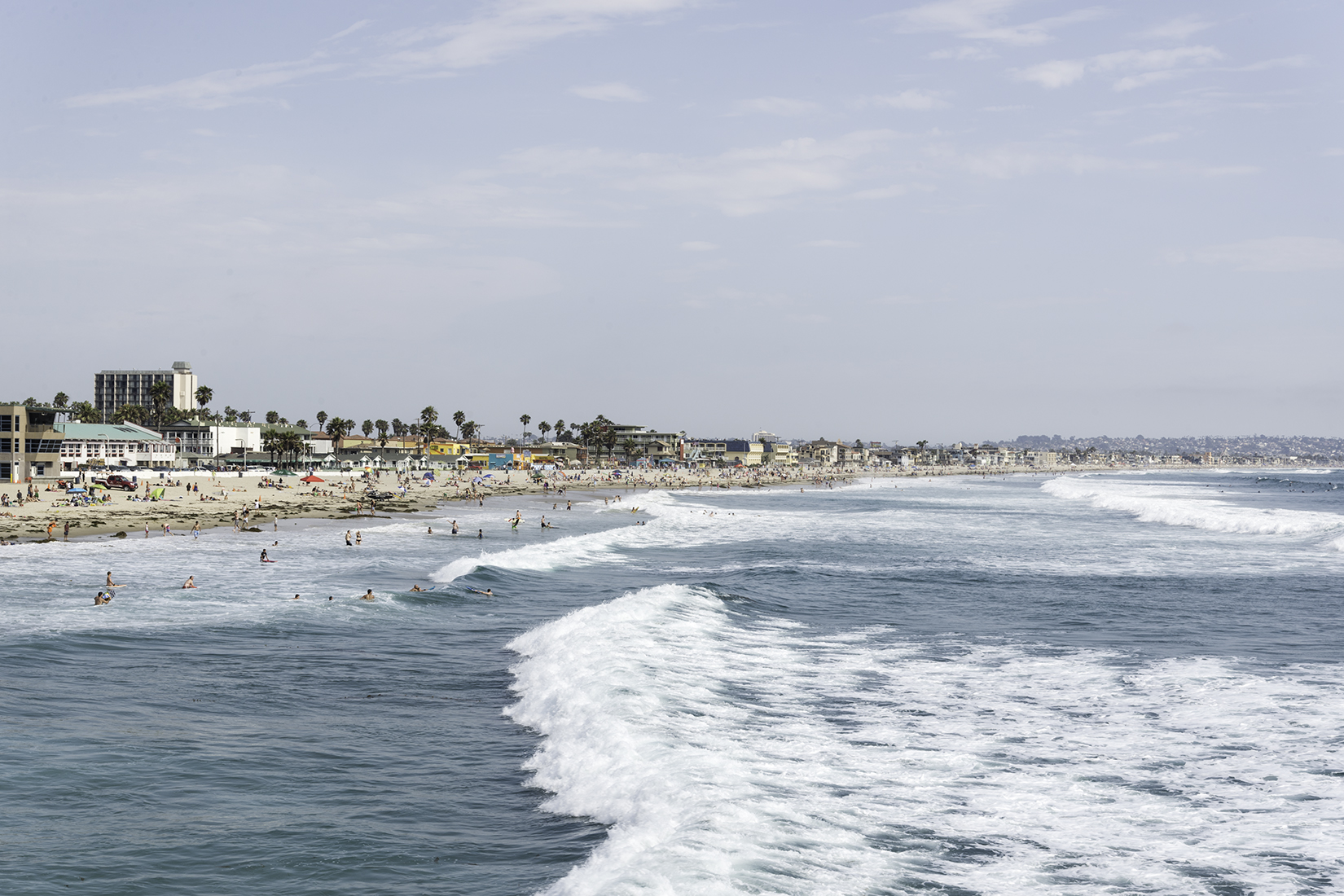 July 1st – My cute little second cousin checking things out.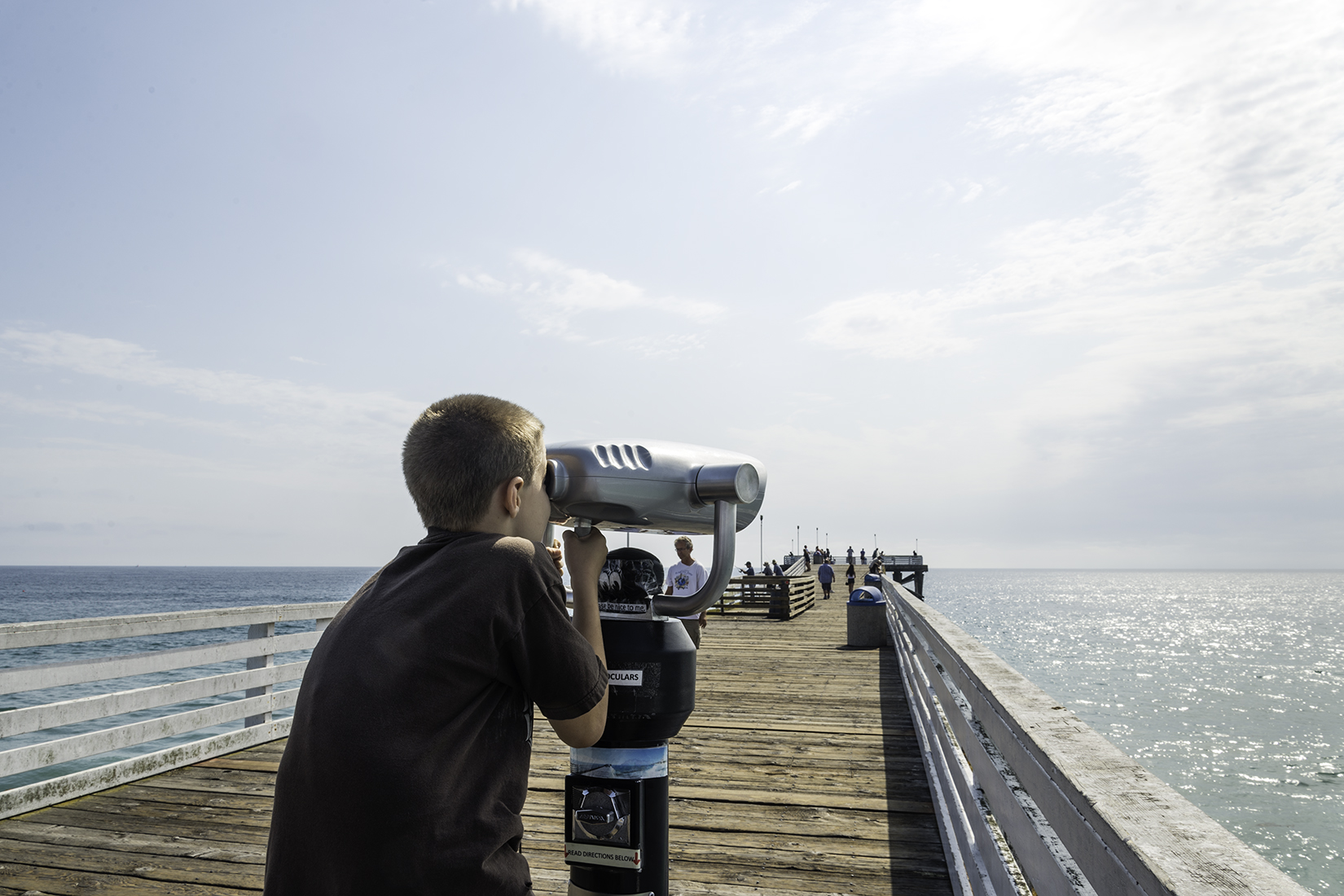 July 1st – On over to Coronado Island and a visit to Hotel Del as she celebrates her 125th year birthday.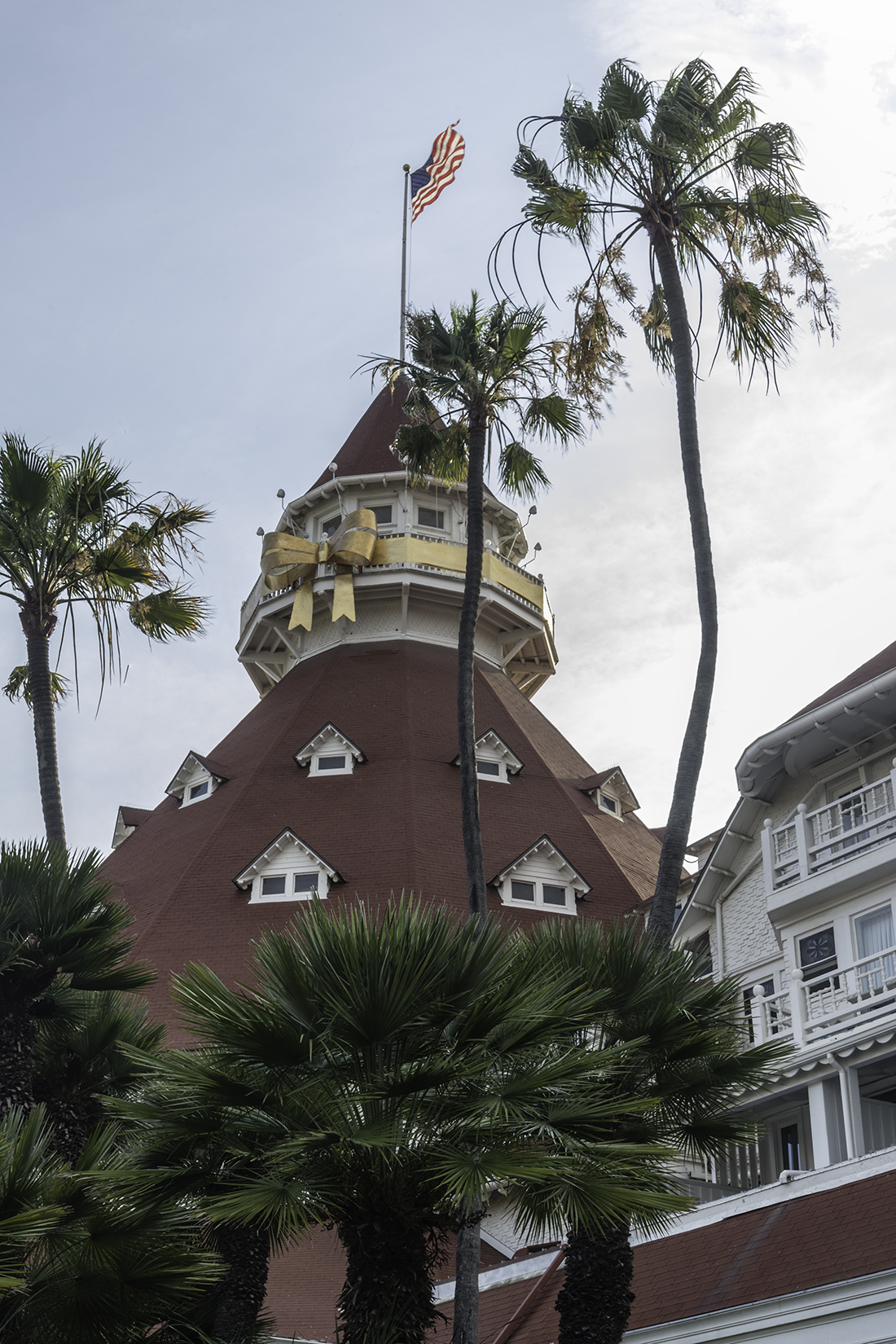 July 1st – Second cousins pose at the beach behind Hotel Del.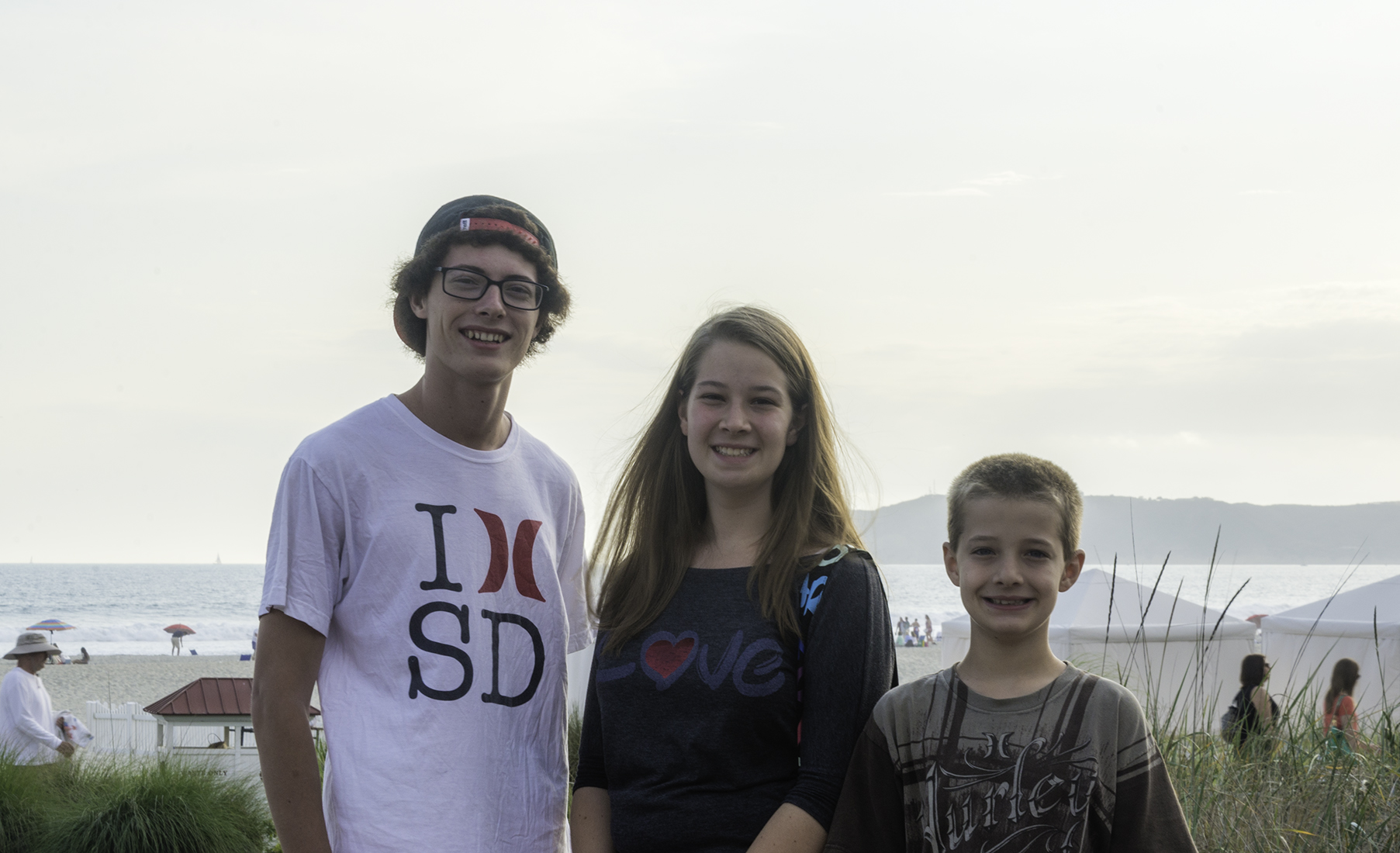 July 2nd – Senior Pix of Liz underway!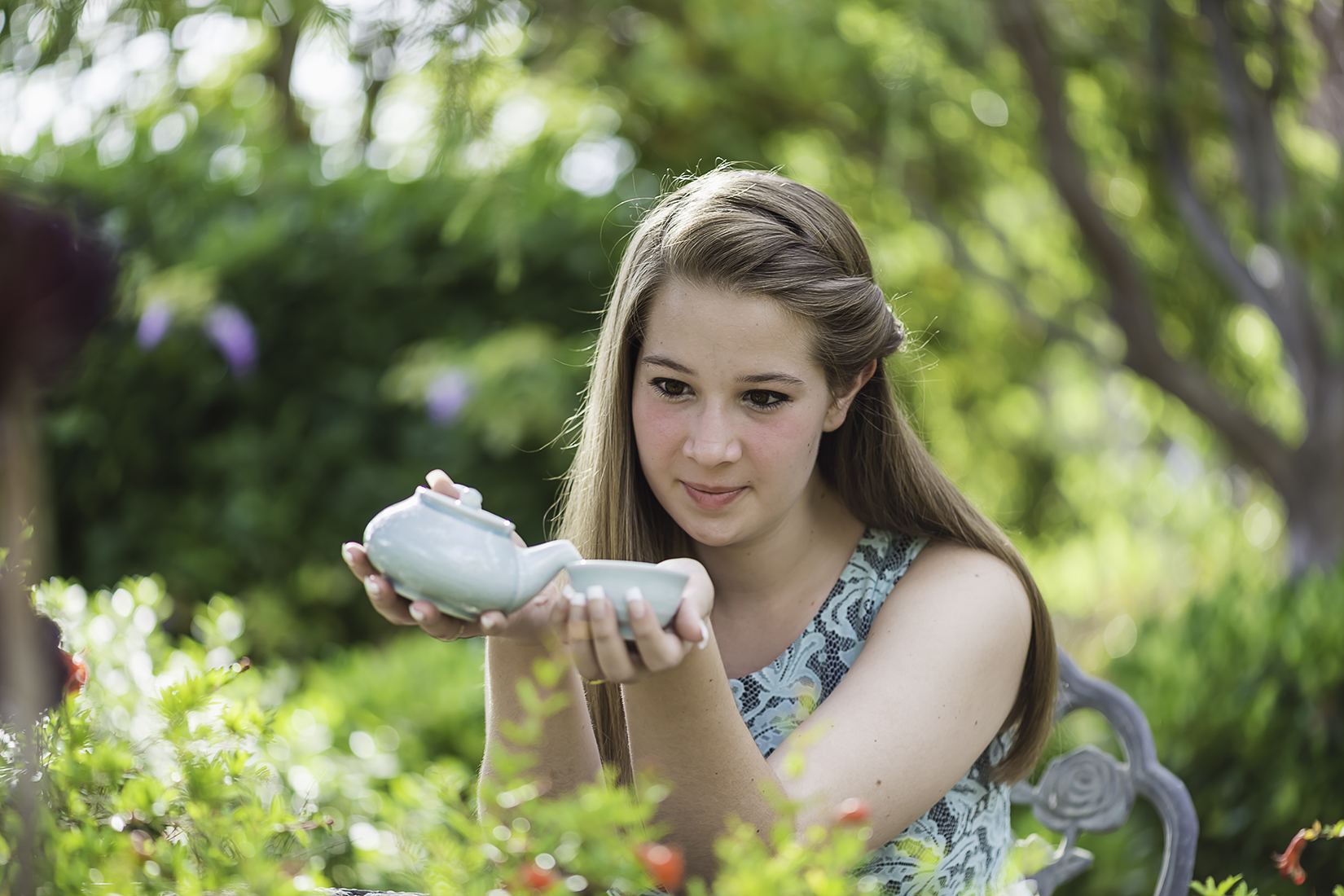 Can you tell we had a blast in the backyard?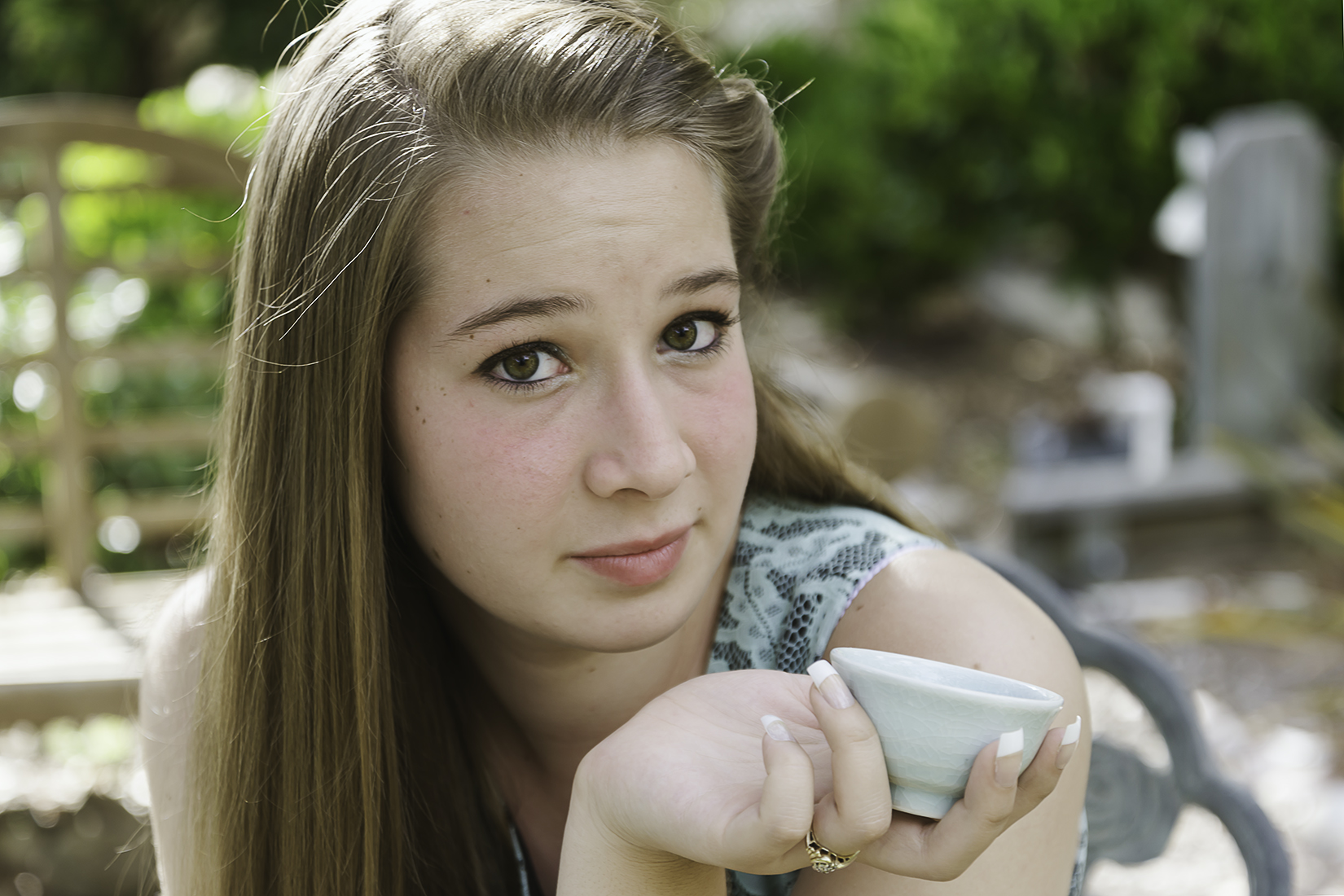 And Jordan, I got to take pix of this cool guy too!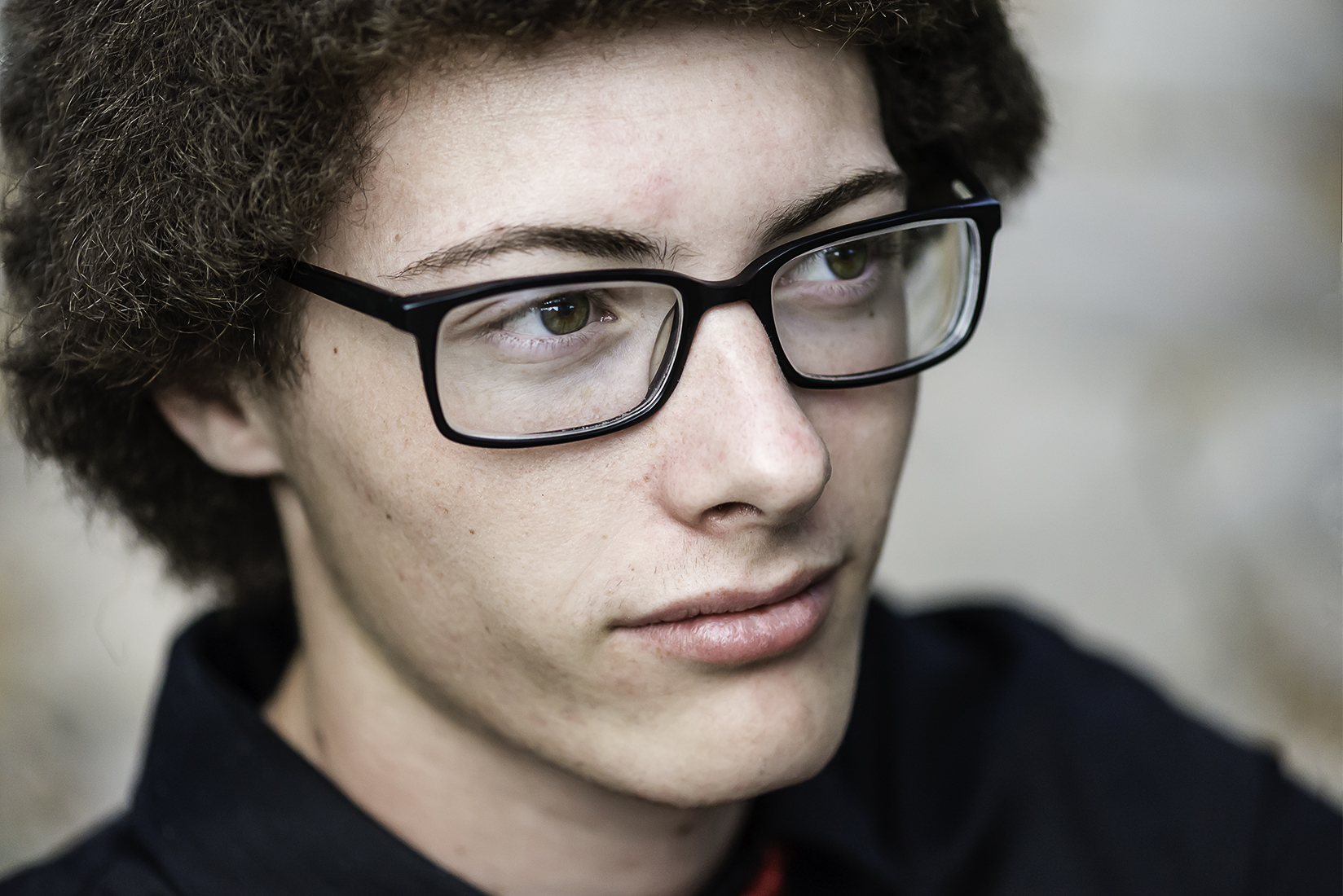 He provided a lot of emotion and it was difficult to sort thru the nearly 2,000 images shot of the kids.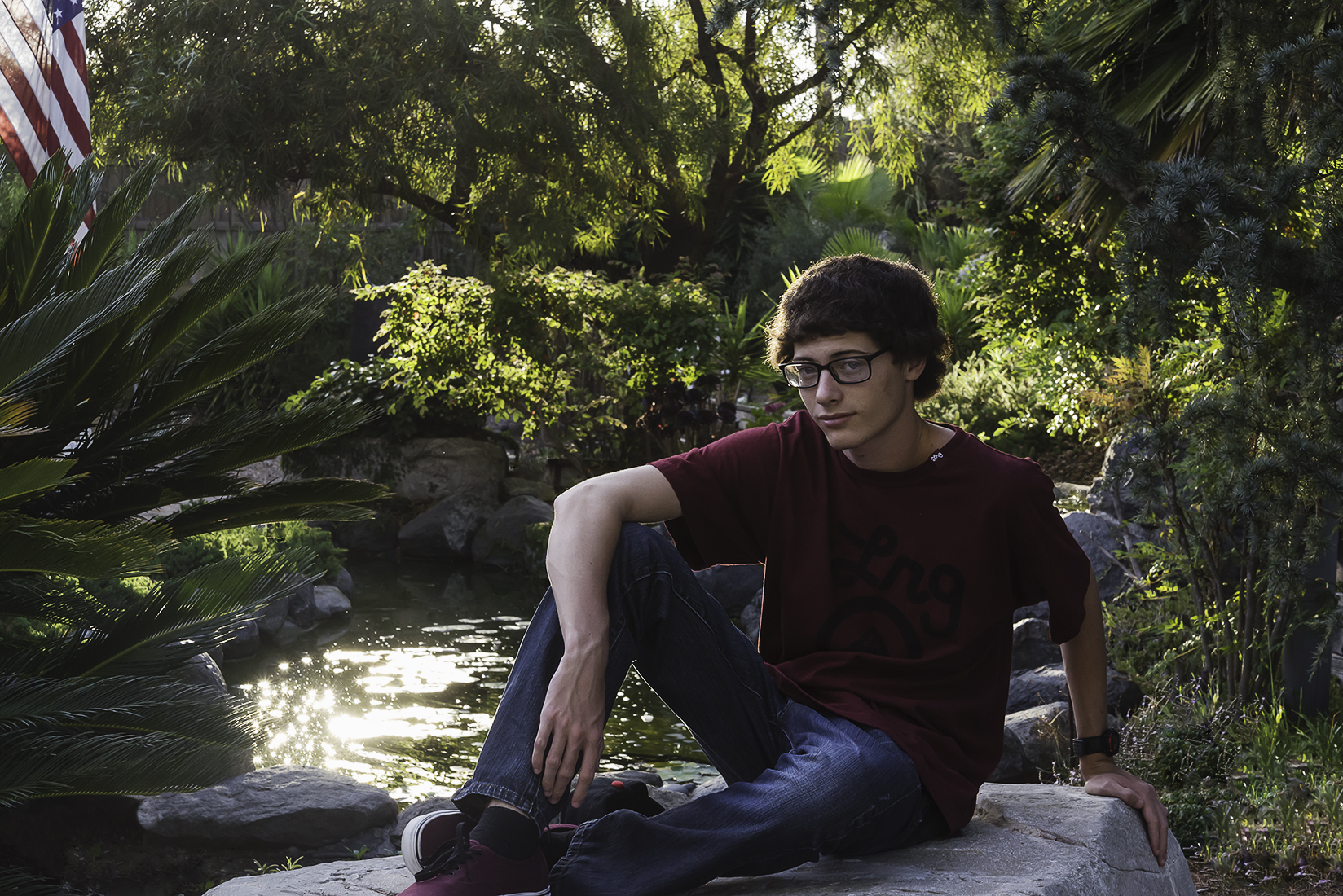 And my little second cousin, do they come any cuter than this little guy? I tell you, he likes ice cream more than anyone I know. I think that's how he got to be so sweet.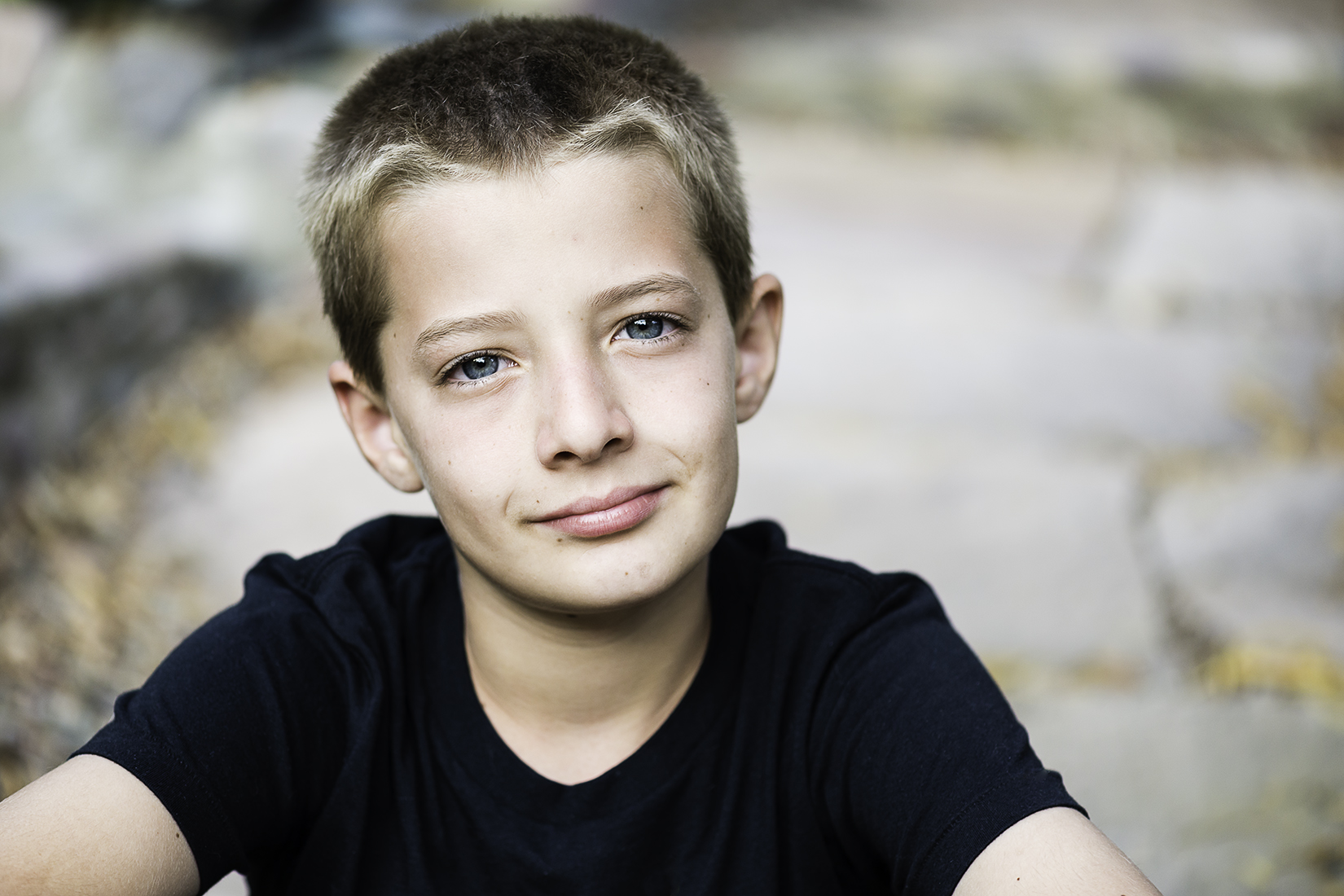 July 4th – Beautiful weather to be outside – watching dragonflies – counting fish, I counted 11 little fry (that's what little baby fish are called) on one end of the pond alone – keeping an eye on that heron (in the neighbors yard) – listening to music – enjoying time with the hubs – and thinking what a great time we are having with my cousin and family – feeling blessed.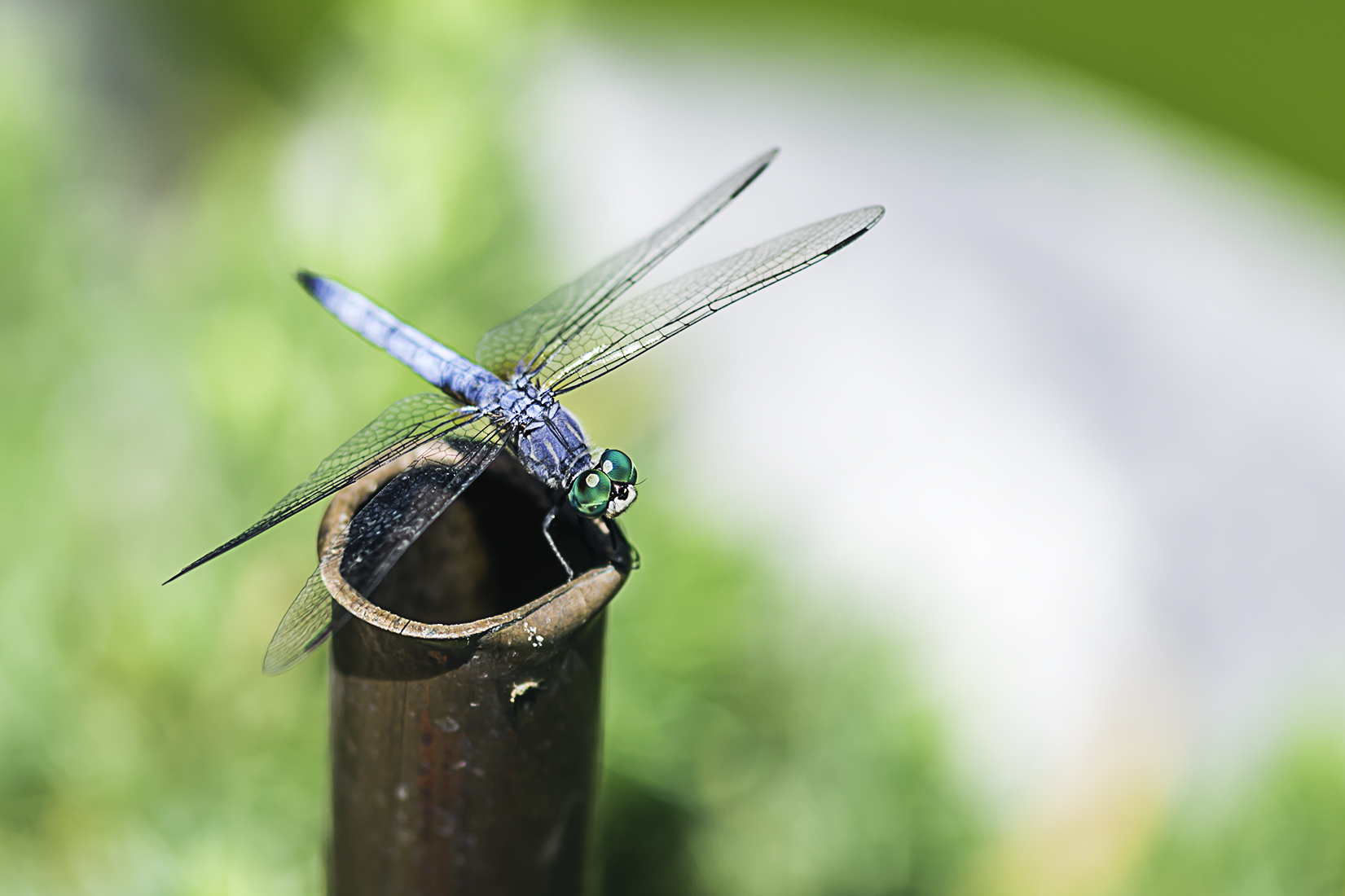 July 5th – Our last evening with my cousins. He was all over those yummy ribs with very special BBQ sauce. The hubs was manning the other grill. Oh what a lovely evening spent together with good food, fellowship, outdoor dining and stories into the night.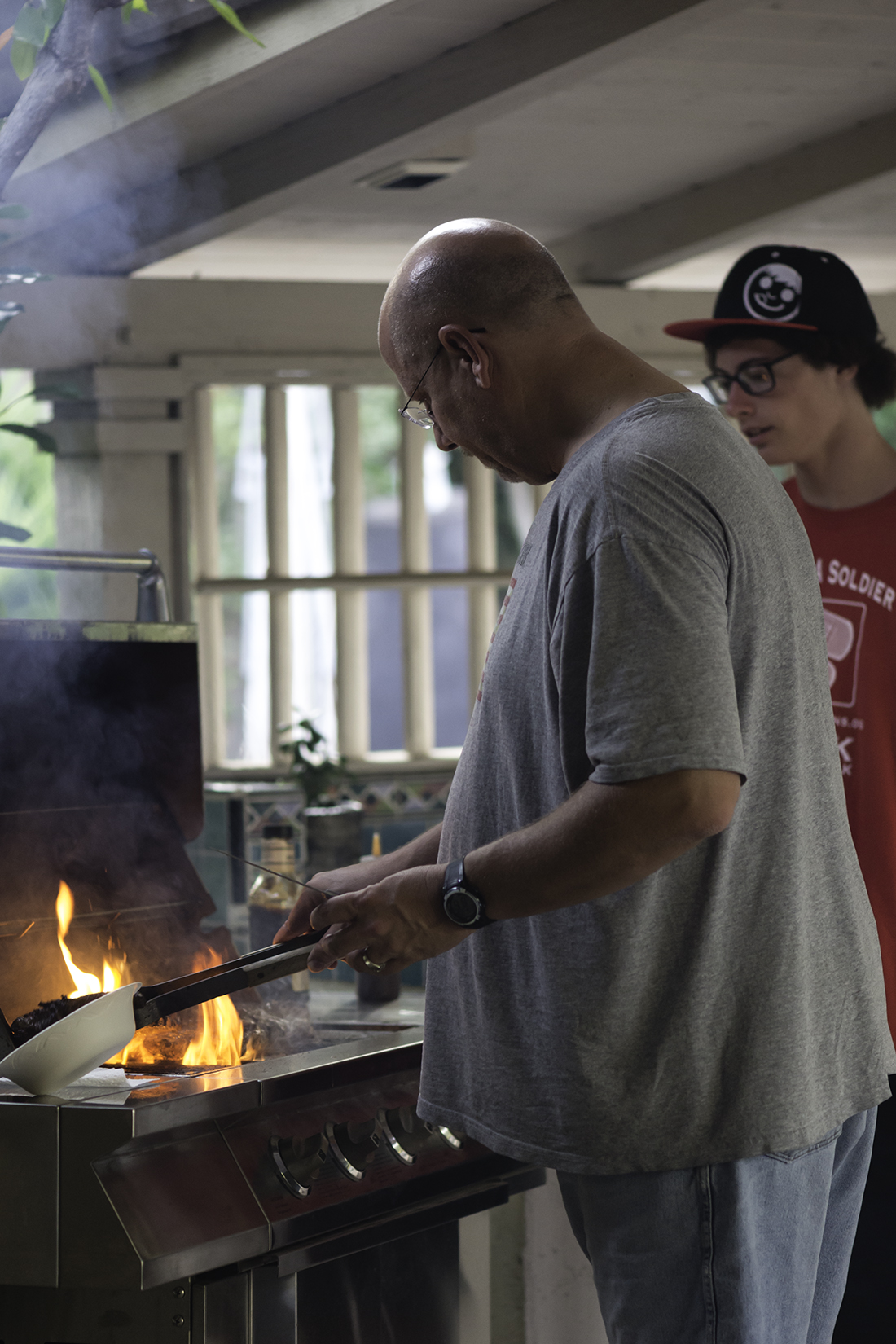 July 7th – Sunday – The Dragonfly Fun Facts – The dragonfly spends most of its life in the larva state (up to three years) – The adult winged stage only lasts a few weeks – Mating is the primary reason for their winged stage – So when you see a dragonfly, you know it's toward the end of its lifespan – So this image is a female laying her young in the pond, see the splash? Not a perfect shot, but fun for me to observe these guys and girls daily.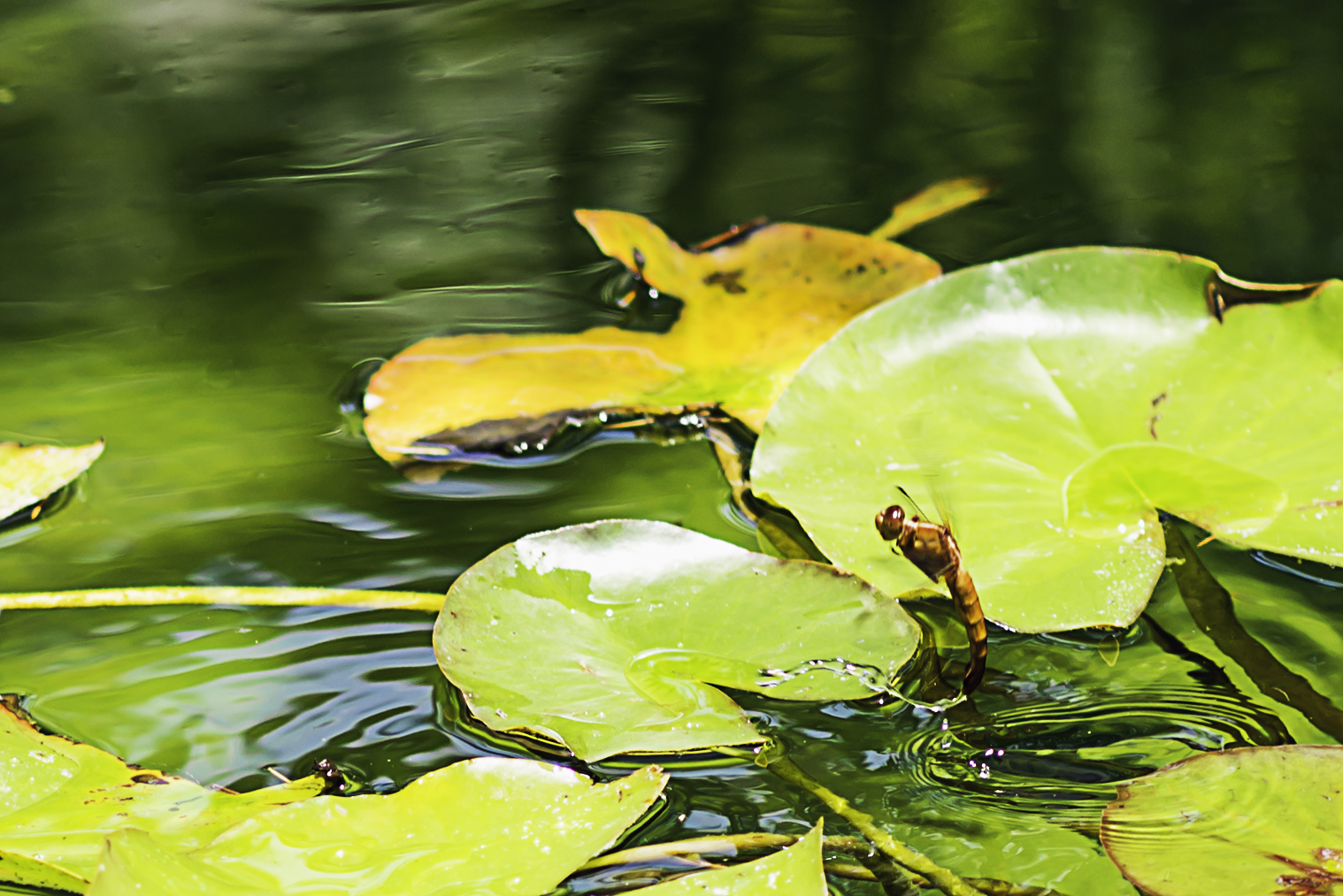 Monday July 8th – I never knew the many hours of enjoyment these guys and girls could bring. They've been with us going on 4 weeks and have spawned x 2. And I counted 20 + little fry (babies) on one end of the pond alone, the other morning. I still can't get over how fast the fry are growing.
I think this has to be my favorite hobby of all time + I get to take pictures of them = my other favorite hobby of all time. That's blessed x 2 if you were to ask me.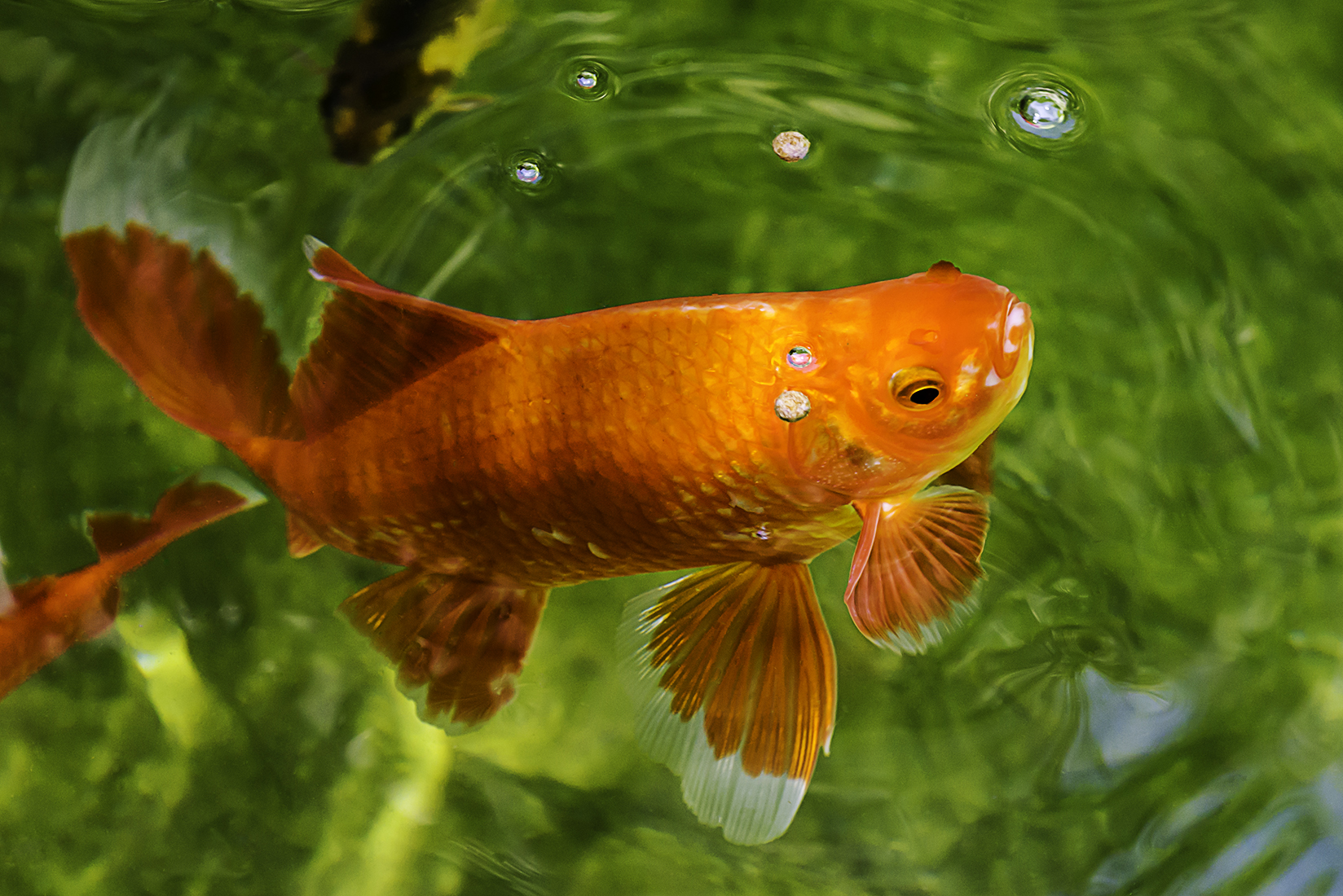 Tuesday July 9th – What the fuss is all about – I shot a fry, finally! Goodness, the little guys are so hard to capture. But now that they have at least tripled in size, the images are getting better. See him in the bottom left corner, above the lillypad?
It was such a lovely day for a visit on the patio with my dear friend Beth.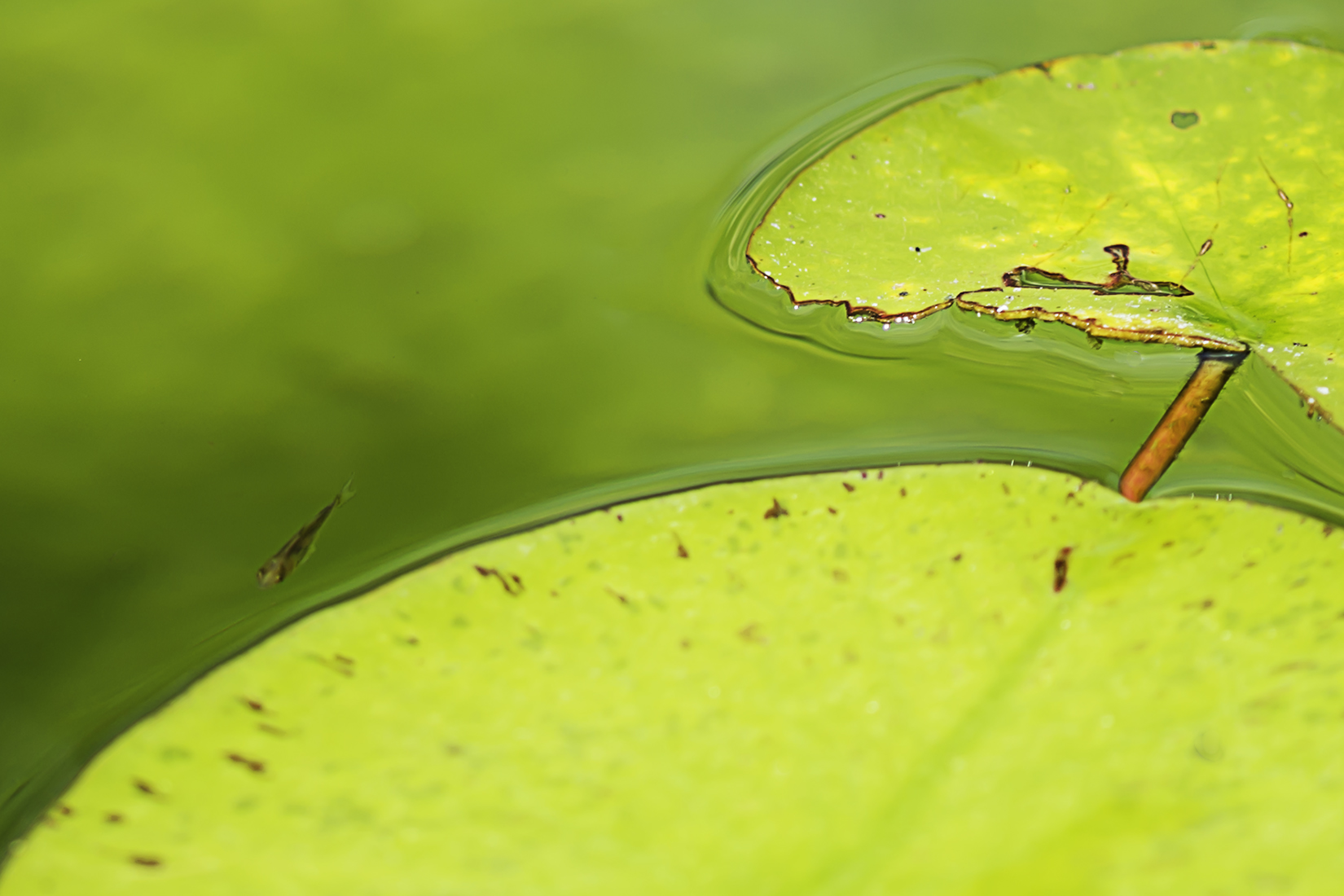 Wednesday July 10th – Distractions – Sometimes it takes awhile to get into a book, especially when distractions are all around. Like the sound of fish flopping, birds chirping and the constant desire to fish watch instead of read. But finally, I got into my (Book Club) book this afternoon. And was able to enjoy the great outdoors without too many distractions.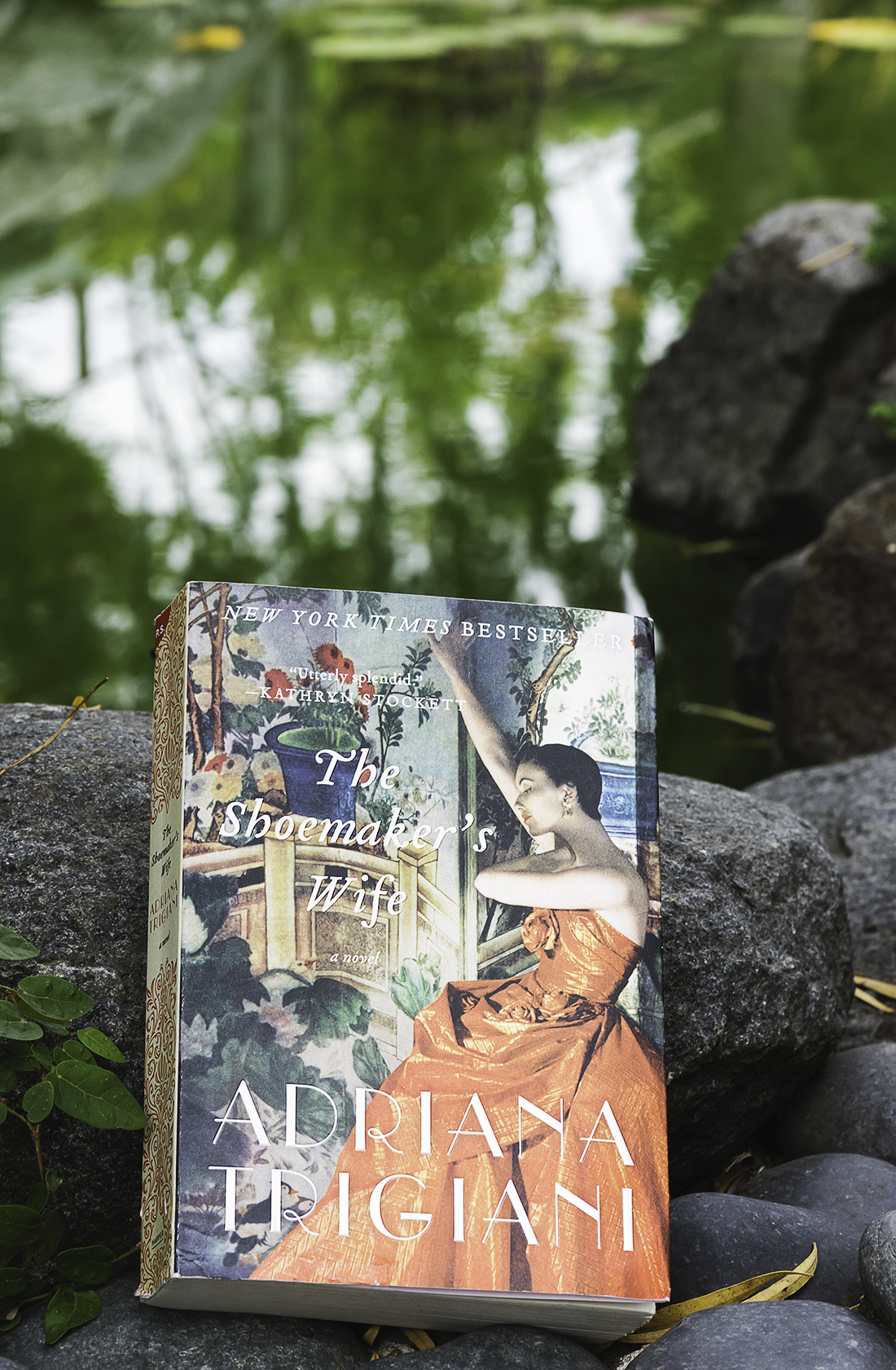 July 11th – I talk to the fish – I recently learned that fish can get to know their owners better when you speak to them. As they learn the tone of their owners voice . So each morning I say "Good morning guys" and drift into chitter chatter with them.
So this morning as I was out with my skimmer net doing my daily morning clean up of the debris and fallen leaves, I was singing clean up – clean up to them. Yes, I'm off the deep end with these guys, and loving every minute of it.
When all of a sudden, I heard something "big" coming in for a landing. I spun around on my heals, and looked up to see a huge egret in the process of landing up in the top of the peppermint willow. You had to see me as I scurried over to the tree with my long skimmer net in hand while yelling "HEY" to the big bird in the tree. Apparently I talk to big birds too, just not with my happy voice.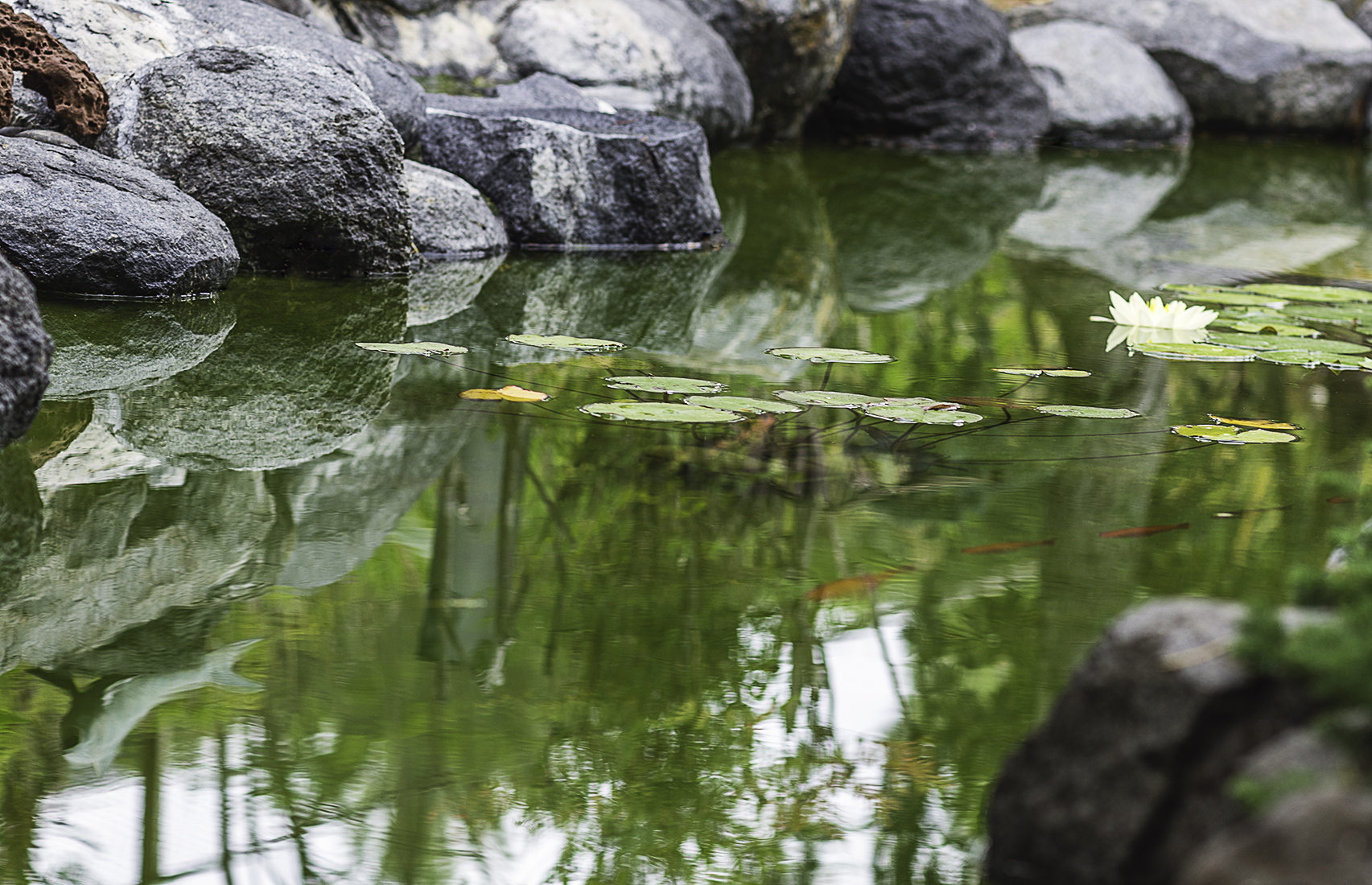 July 12th – My Favorite: Shot of the day = these two going after the same piece of food. Meal of the day = Lunch date with the hubs. Chore of the day = Having the food shopping checked off the list. Happy Weekend Friends!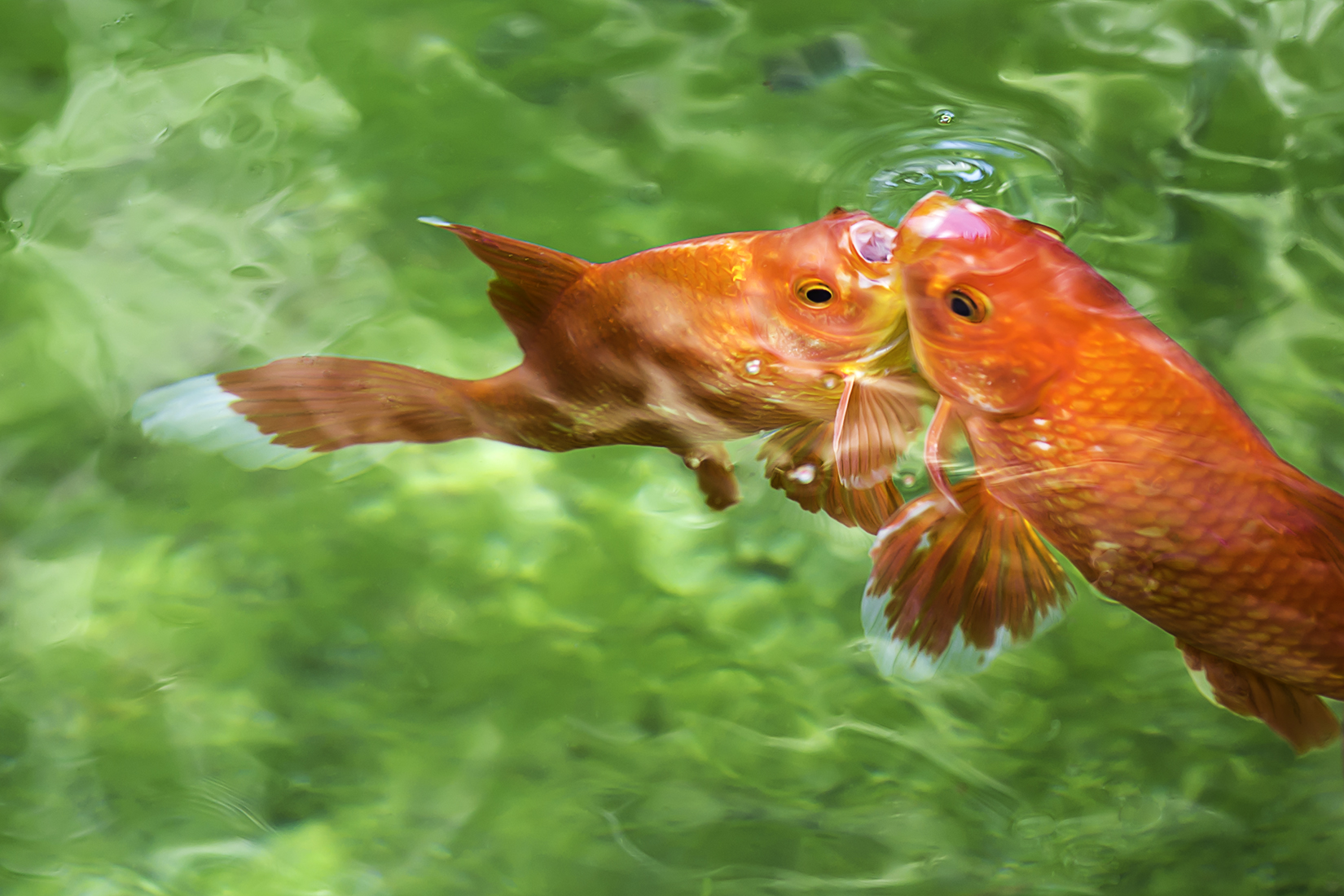 And that brings me to today, July 13th. I have no image for today. But I do have good memories. Like talking to my dad on the phone, visiting with the hubs, fish watching (I counted 38 fry on one end of the pond this morning), catching up on a few things, more fun time with the hubs and even a little ice cream date this evening.
I'm thankful things happen. And I hope to continue capturing things, to remember the days, as they pass.
And just like that, I'm calling things up to date.
Blessings – Debbie