Vine ripe tomatoes from our garden, help to kick this recipe up a notch. I can't get over how new tomatoes and blossoms continue on our plants. I wonder how much longer they'll bear fruit?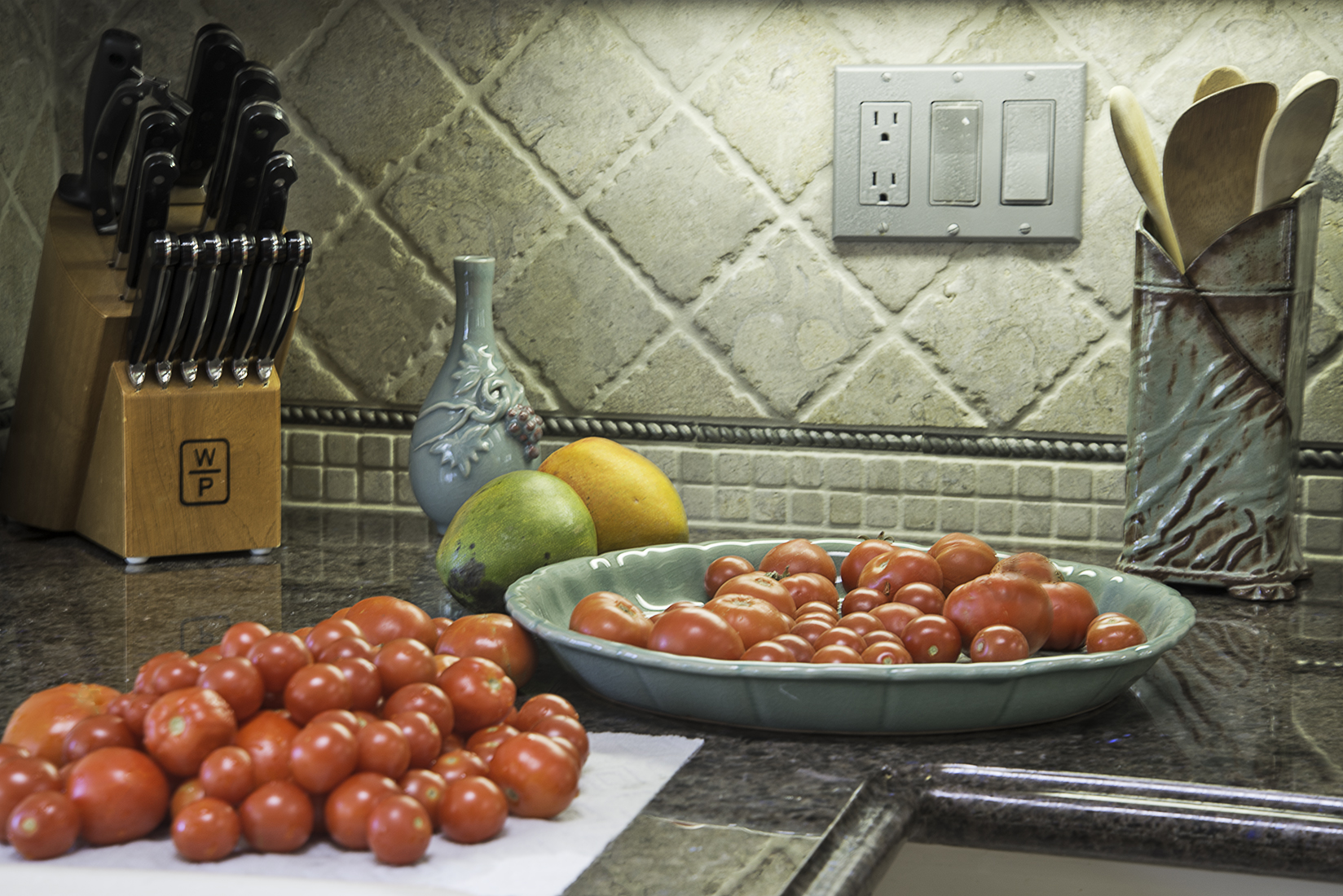 After washing our sun ripened tomatoes, I selected the larger beefsteak tomatoes for the salsa.
Then we seed the tomatoes. Totally worth this step, if you were to ask us.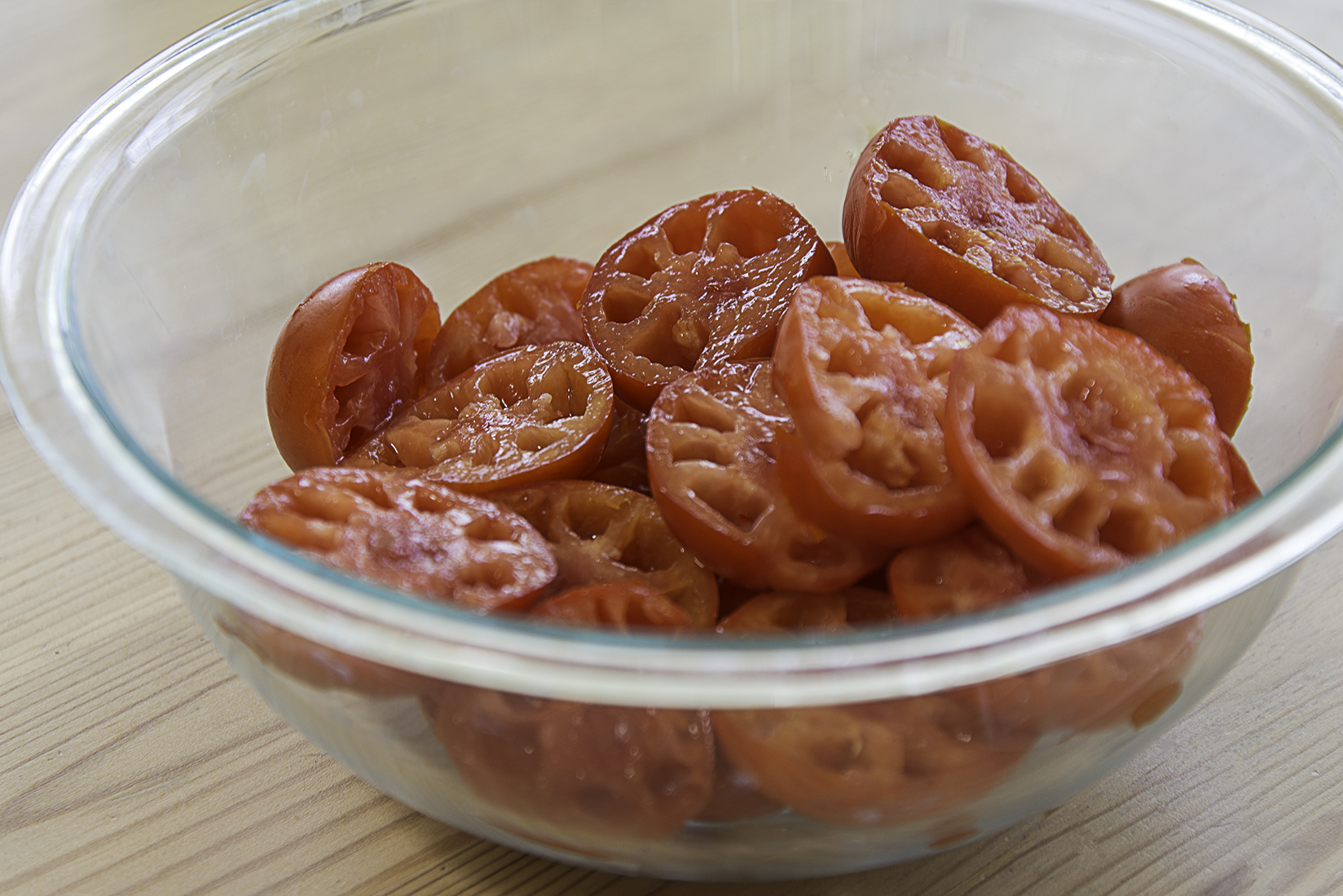 When all the components are tossed together, we celebrate another batch of salsa!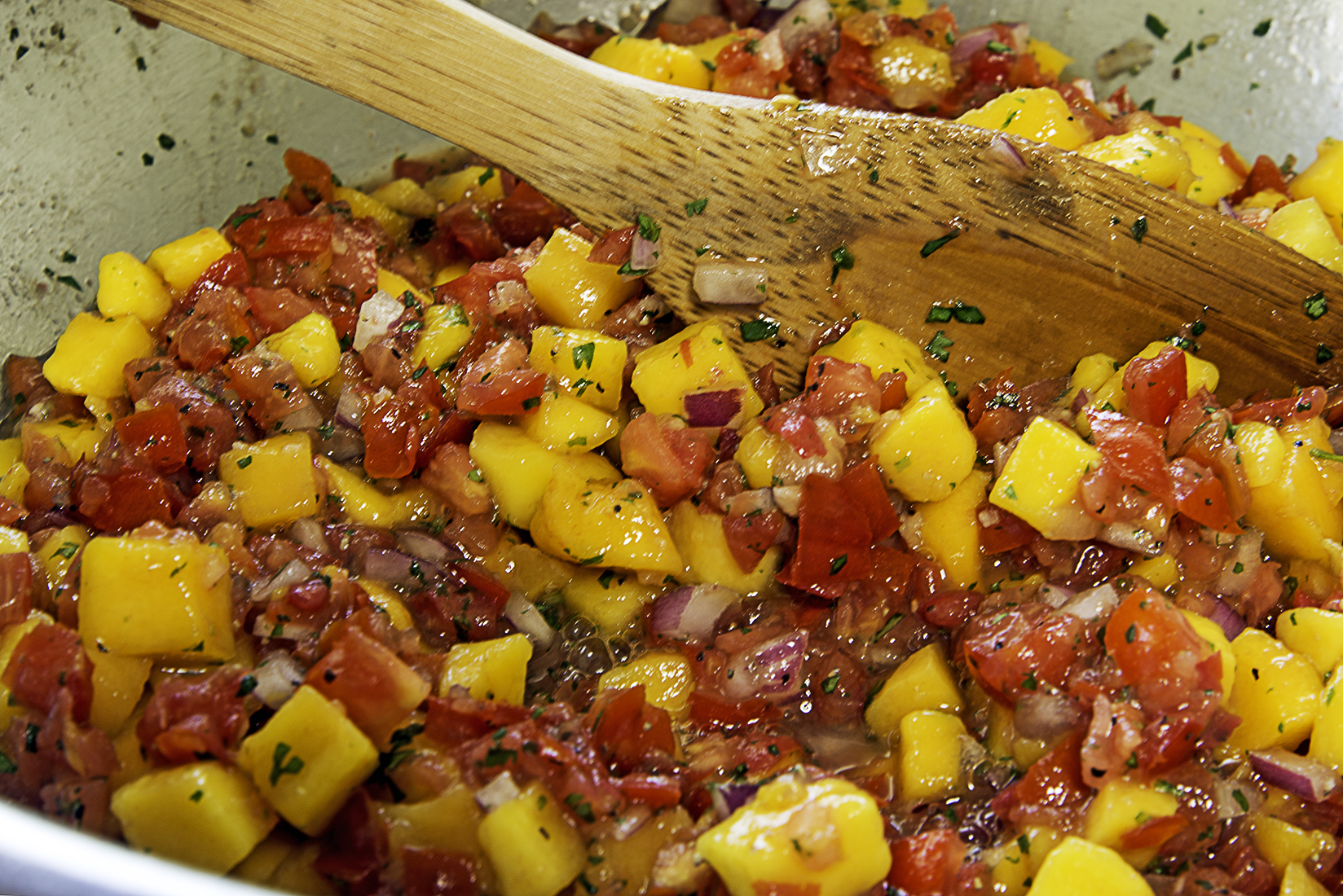 Mango Salsa Recipe
3-1/3 cup diced tomatoes
2-1/2 cup diced mango
3/4 cup diced onion – Give or take
3/4 cup fresh cilantro – chopped "I just eyeball what looks like 3/4 cups then chop it up. Obviously, after it's all chopped, it shrinks to about 1/4 cup?
3 tbsp fresh lime juice
1 tsp cider vinegar
3/4 tsp salt
3/4 tsp black pepper
3 cloves garlic minced
Stir and enjoy!
We like to refrigerate ours overnight for the flavors to infuse. So it's just chillin'. Should be just right in the next day or so.
Happy September 1st!
Blessings – Debbie