We had such a wonderful Thanksgiving day with family.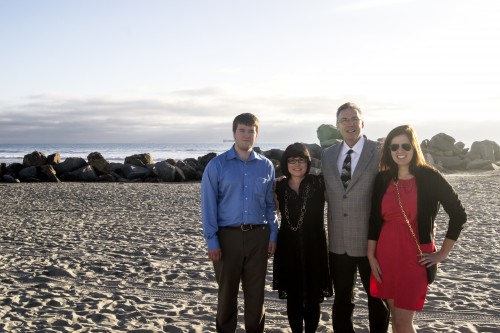 I'm especially happy that the hubs made a note years ago of how much I enjoy Thanksgiving when we don't have to slave in the kitchen for days.
I can't help but smile.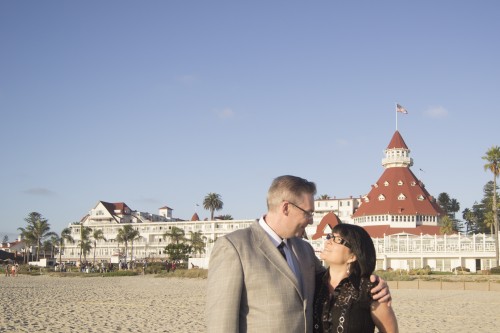 But we did one thing wrong this year. We decided to take pictures after dinner.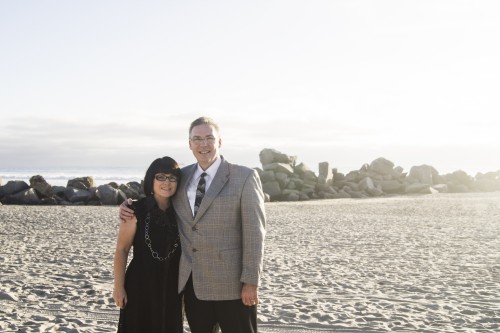 Full tummies and picture-taking do not go hand in hand.
But the question remains. Is it better to take family pictures when we're starving or after dinner when we're ready to prop our feet up?
Our nephew had a fun time on the ice working off some of that turkey…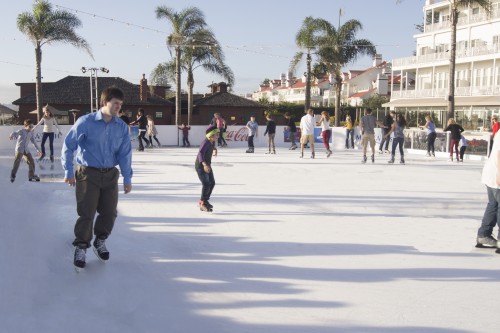 Our daughter posed while we watched her cousin skate…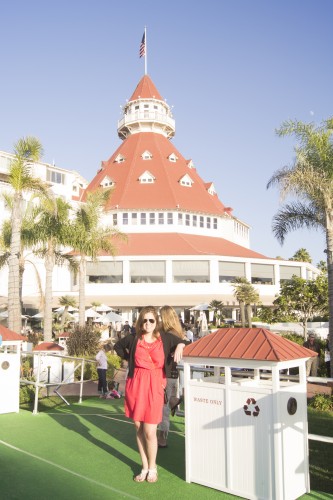 I got kissed on camera…
There's something magical about my guy that makes me smile…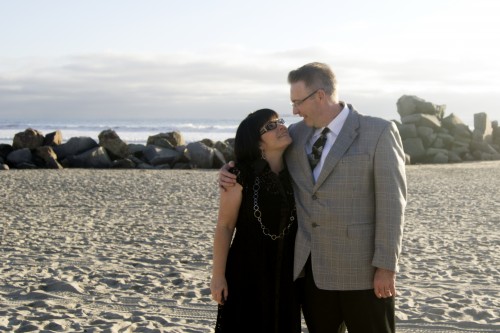 I/we had to bribe our daughter to (PLEASE, pretty PLEASE) let me take her picture…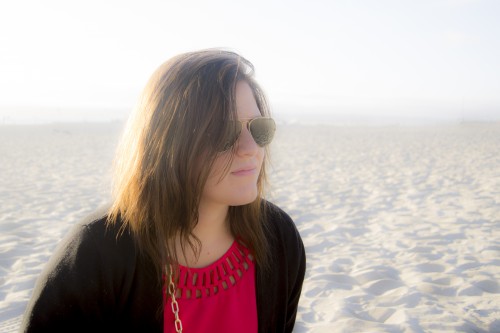 One of my favorite things about Thanksgiving is walking on this wonderful soft sand. It's hard to describe what sand between my toes does for me on Thanksgiving, but it's magical.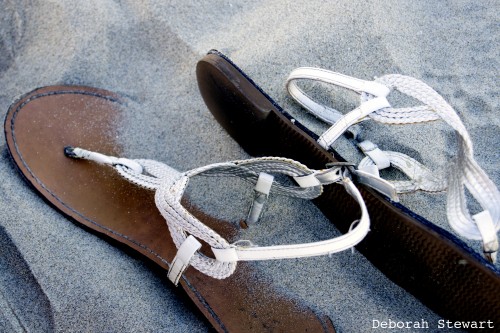 Proof we all had turkey. Truth be told, the fixins' here at Hotel Del Coronado are amazing.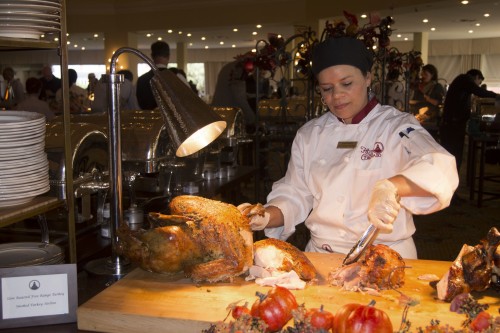 I love our Thanksgiving tradition. And I love that the hubs equally enjoys this day as much as me. I love that he suggested he wear a coat and tie and I like that he is all about the festivities this time of the year. It's these little things that make these special days so extra special for me.
I have so much to be thankful for.
Blessings – Debbie