I know, I haven't been around for a while. But it doesn't mean I'm not here. I am.
After our fun-filled weekend in LA, I decided to take a break.
I needed a little time away from my camera too. Time to unwind and get back into the swing of things.
Time for rest and gardening and figuring out when to tackle a couple of painting projects I want to accomplish this month.
Time to enjoy the 3-Day Holiday weekend (Independence Day) with the hubs.
Friday night (Independence Day) we decided to watch a movie – The Piano. And sometime during our show I began to hear noises. And I asked the hubs if he would pause our show. I said "I hear something, do you?" The hubs responded "oh, that's the fireworks." Duh! 🙂 Then we had a look-see outside, but we were not able to see anything from our yard.
And then we decided to make the rest of our weekend as uneventful as possible. In fact, the cars remained in the garage all weekend. Just what we needed.
Although, we had the little work crew working on (what seems) our never-ending backyard project. We hope to have it finished in the next week, two at the most.
Oh, another thing. We never jumped on the Glee bandwagon. That is, until this weekend. We started watching season 1 from the very beginning and we were smitten from the start! So much so, that the next few days turned into a Glee marathon topped with popcorn and other goodies.
Monday was all about catching up on the weekend laundry, gardening, cleaning and food shopping.
Wet Paint
Today I'm working on one of my projects involving paint.
I picked up this wooden set at an estate sale a month or so ago. And the idea is to paint them white for the kitchen.
As of this afternoon, they have 3 coats on the upper side.
I hope to have them finished and hanging in the kitchen tomorrow.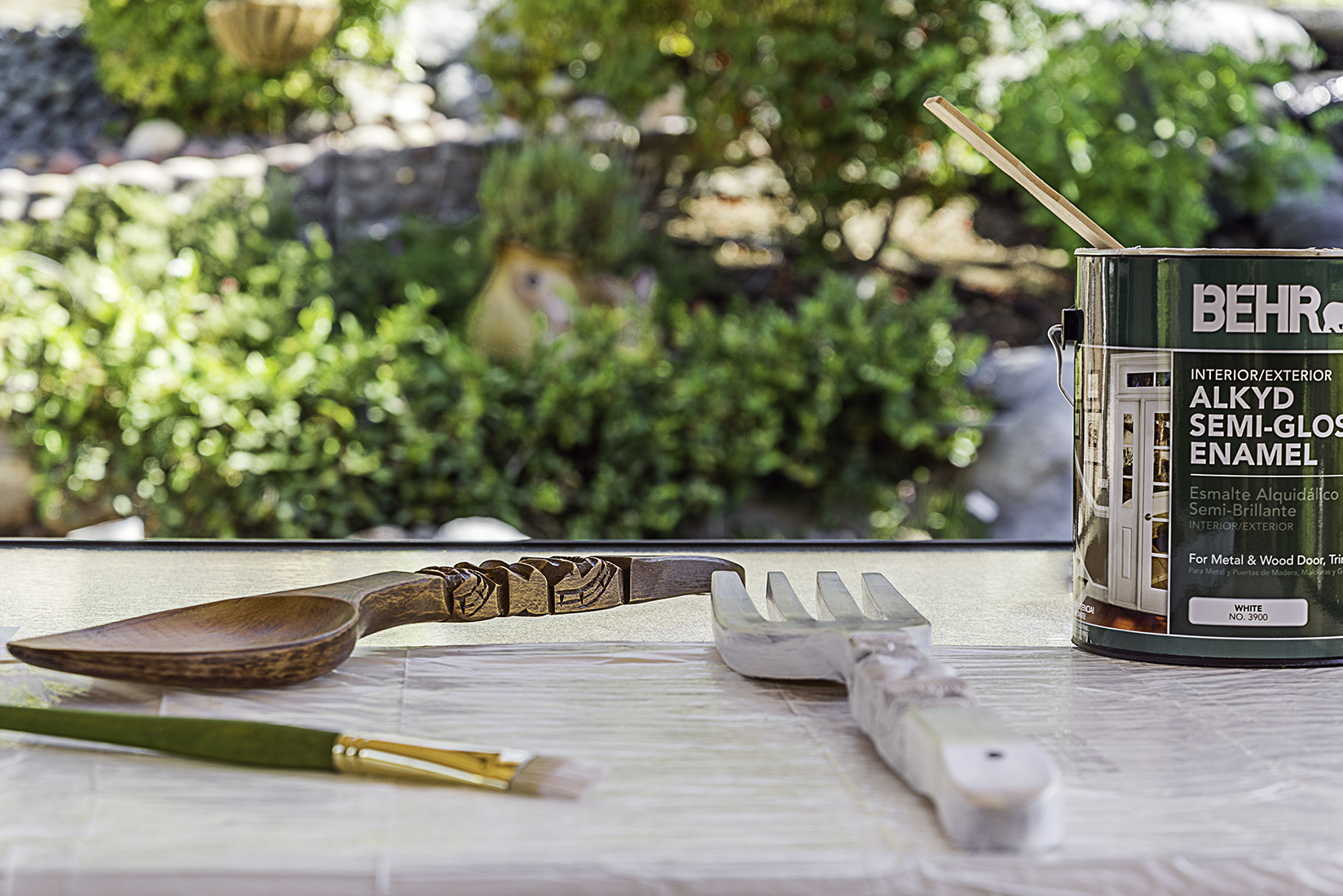 While I'm in the middle of a "do not touch – wet paint" sort of day – It's a great day to be outdoors painting.
Blessings – Debbie