You went way too fast! And I did not get my act together to keep up. However, I'm back to recover some of little things in life last month.
Catfish – Our latest edition in May. They (we have two) were about 2″ + when we got them, now they are approximately 9″ – Finally I got a shot this month – These guys love to hide under rocks and come out of hiding for breakfast – The perk = we don't have "fry" this year – While the fish did spawn, the catfish took care of all the eggs. Nice edition if you were to ask me.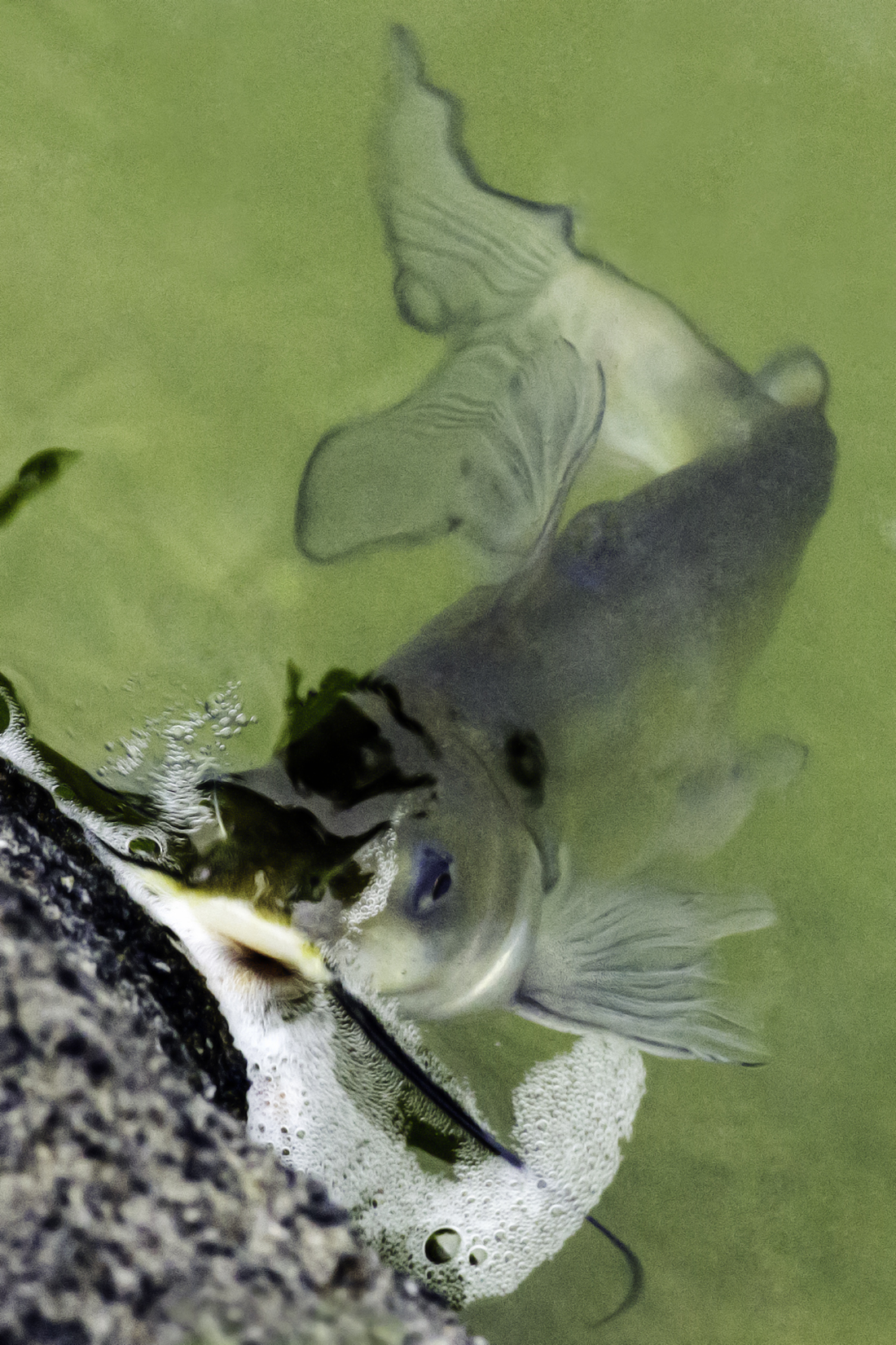 September school assignment – The lesson called to shoot 6 different categories in the Urban Environment with a total of 42 images. Then select two of our favorite images to print out on 11 x 17 for critique. And hand in the other 40 images compacted on two 8.5 x 11 contact sheets.
The six different categories – 1. Bench where people come and go – 2. Absence of people 3. Twilight 4. Collection of things (anything) 5. Non sequitur, something that looks out of place 6. Nature and manmade blended together
One of my favorite images printed on 11 x 17 and mated it for critique in class. Category = Bench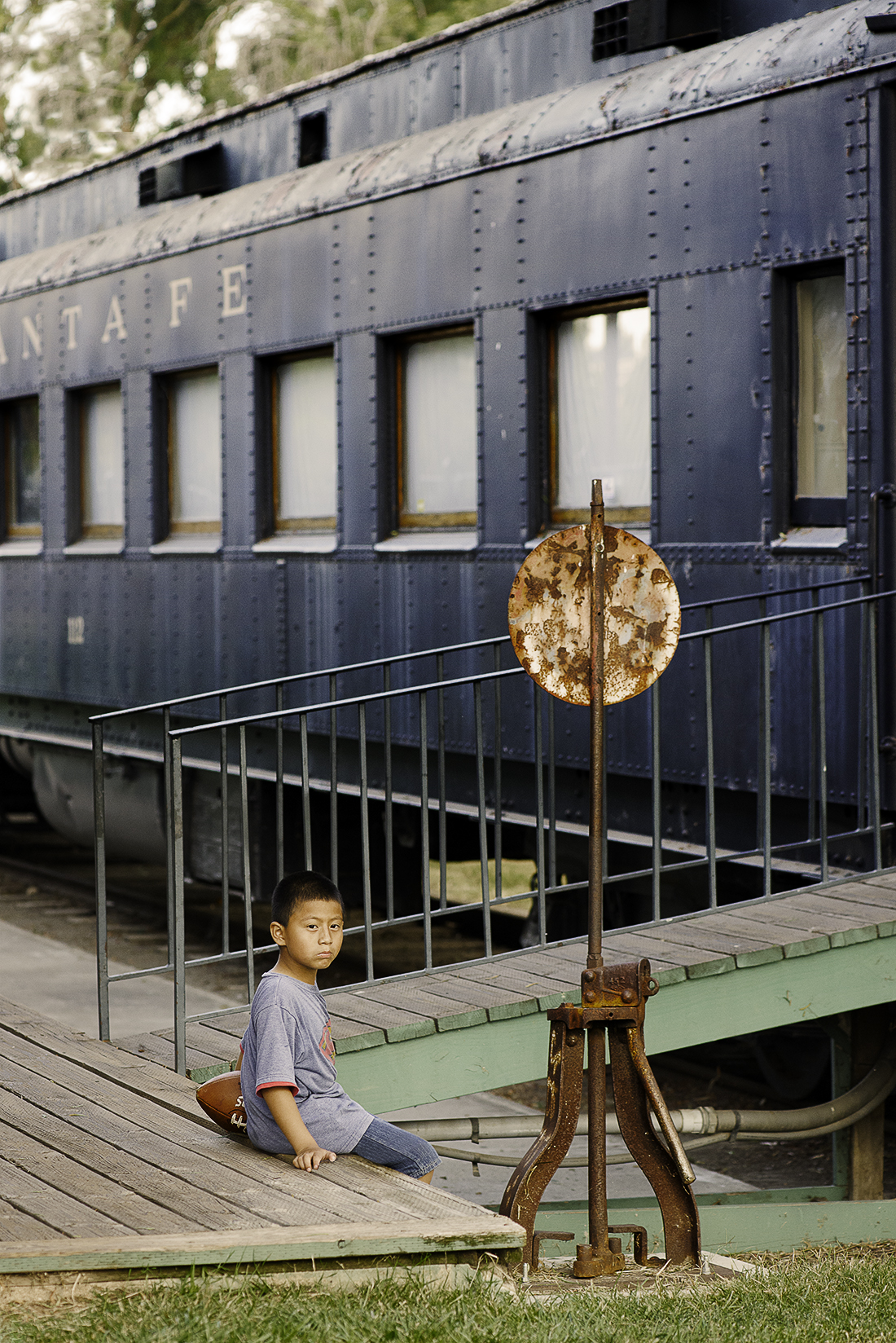 The second image I used for my final urban assignment. Category = Twilight
On a good note – the professor was so thrilled with our work that it was all hung in the school gallery.
What my contact sheets for the assignment (printed on 8.5 x 11) look like…
Next…. I still don't have my grade, but I hope it's a good one.
Guess who thought it necessary to be there with me, as he did not want me alone out there on my urban assignment…Makes my heart smile…
He's the BEST!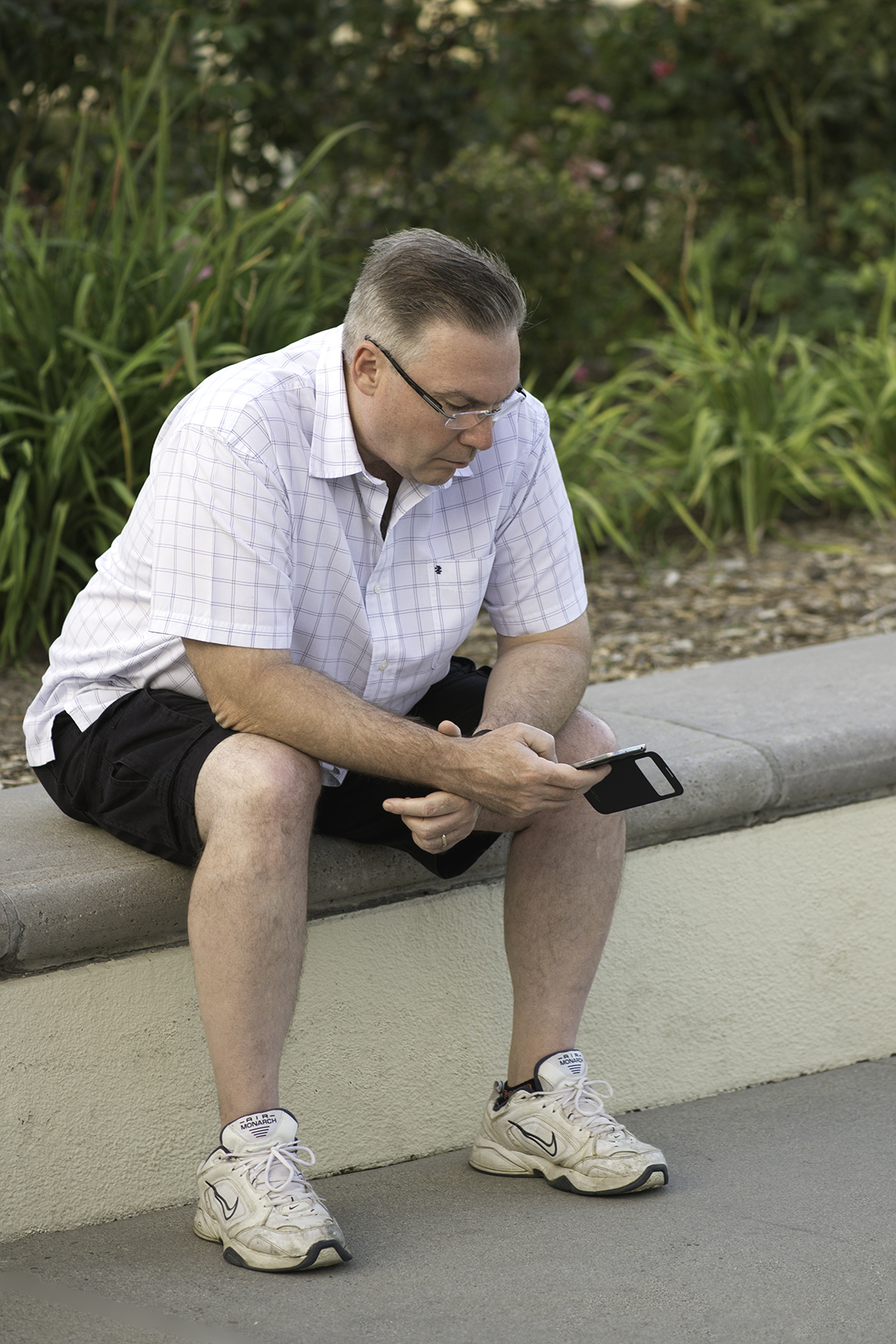 Friendship – Lunch with friends at the beach, is always a good idea. It's times like this that I kick myself for not having my camera. But ever so thankful for the trusty cell phone.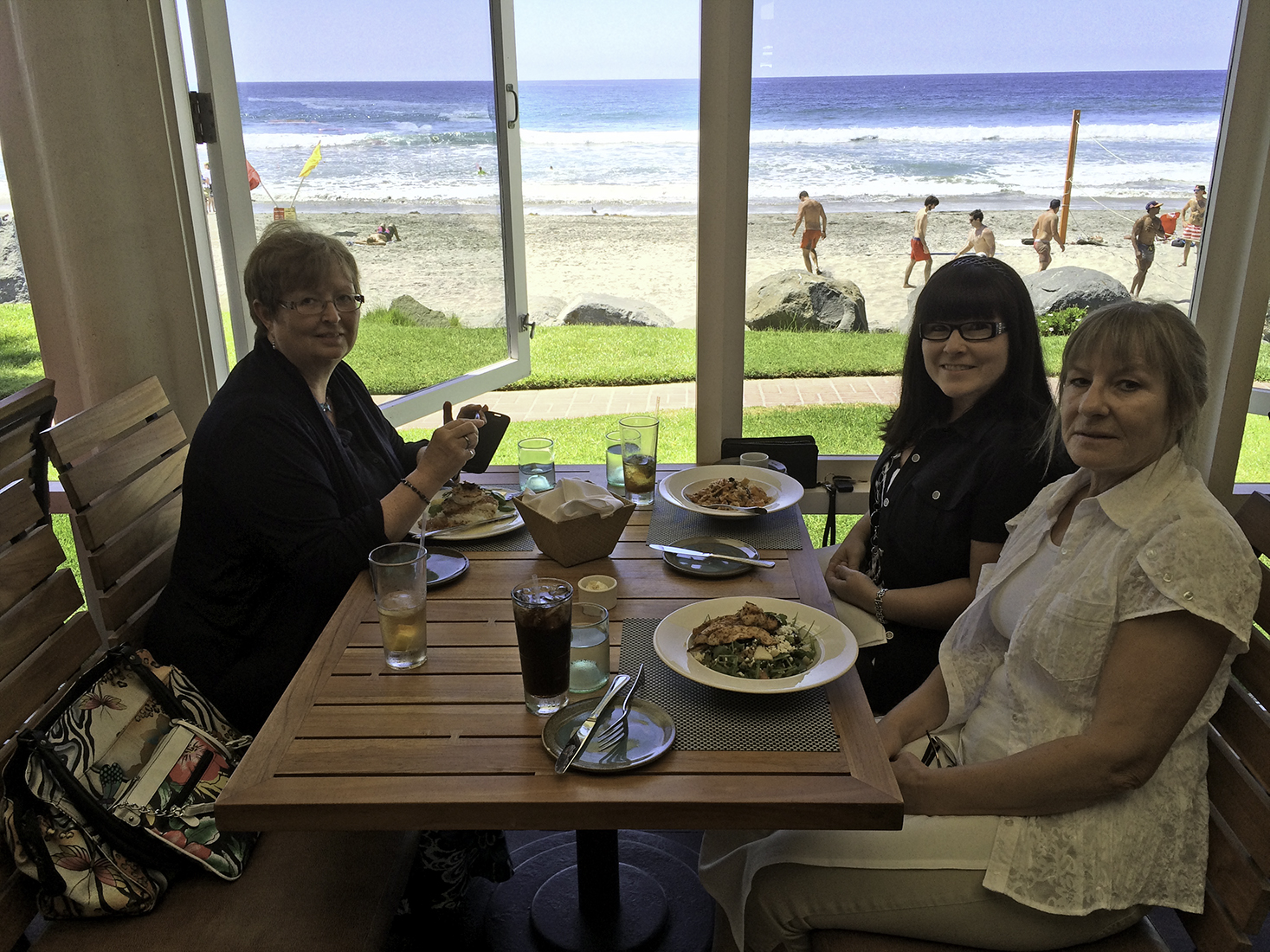 Fresh cool air – sipping soda beachside with friends – enjoying the visit – more than a girl could ask on a summer day.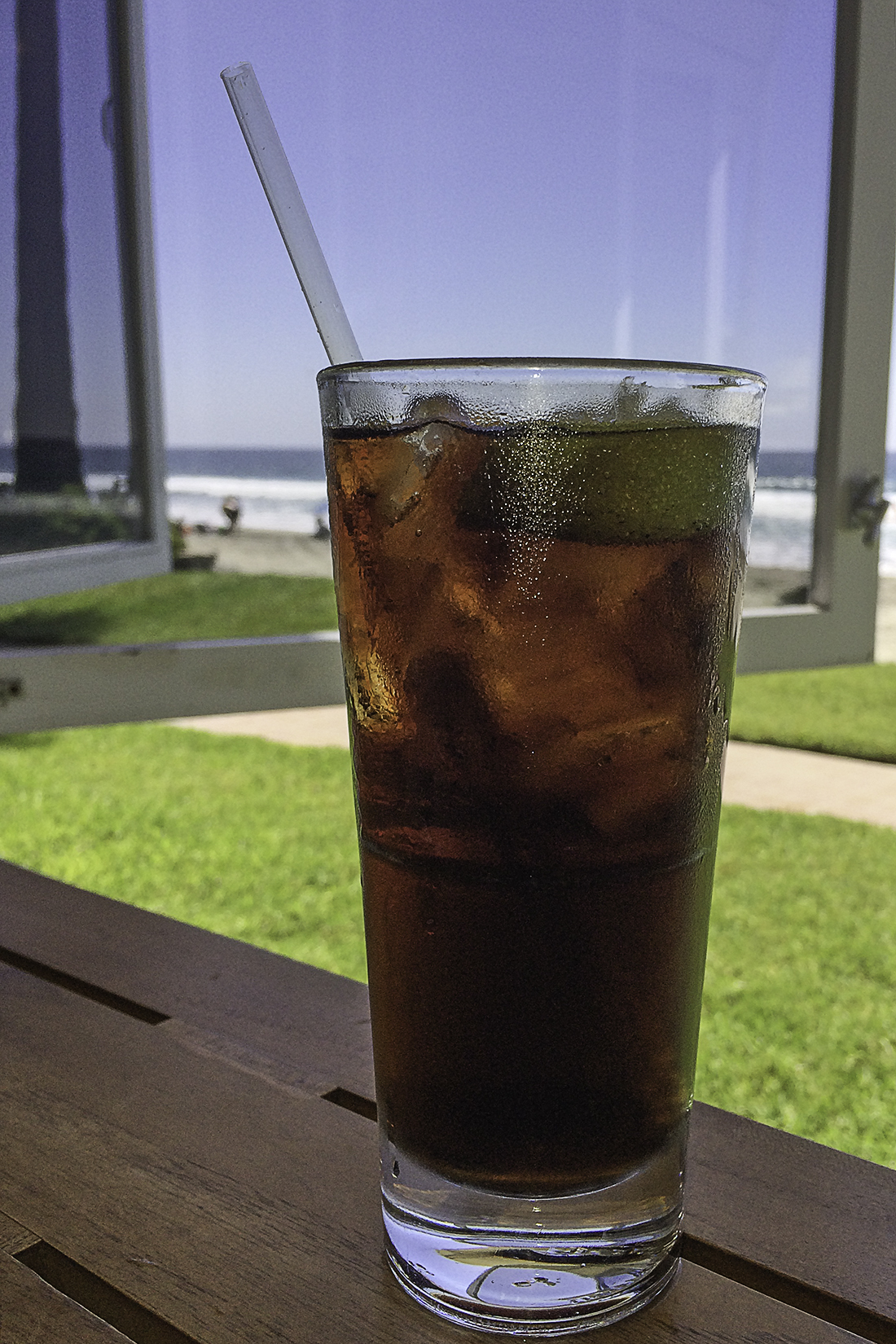 Truly a glorious day to remember…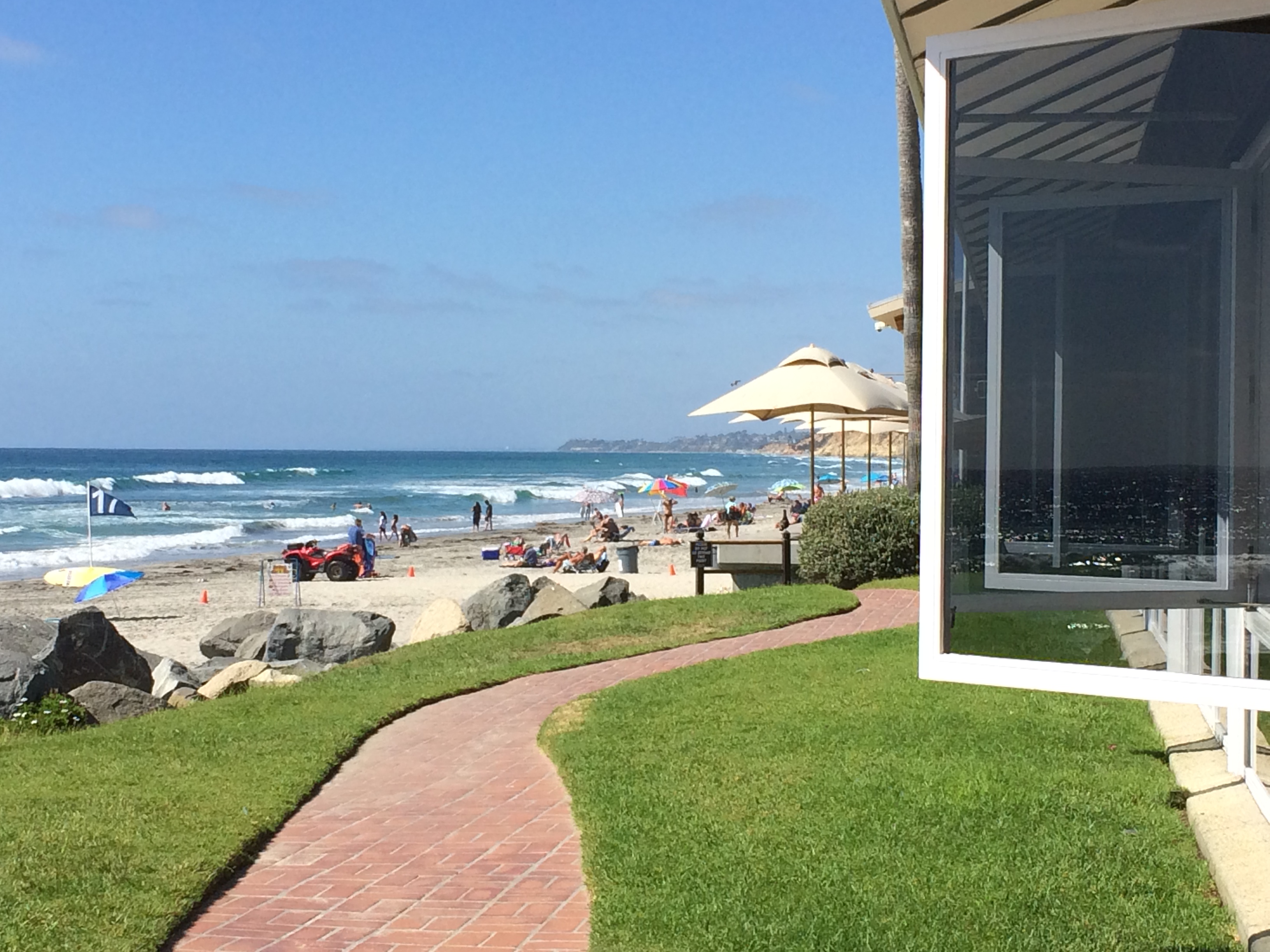 Happy Fish and Cloudy Water – We've had the pond guy out a couple of times to try to help us figure out why we can't seem to get the clarity back. Turns out, I'm cleaning it TOO MUCH and backwashing TOO MUCH. Jokingly he said, this is not a pool, it's a pond. And you need to allow the algae to grow on the sides to develop a good ecosystem.  And he said "don't touch it 'til I come back the end of the month." On a good note, the fish are happy and the water ph is just dandy. But the clarity we are used to seeing is just not there. My bad.
The get this thing clean and backwash mentality is hard to let go, but I must.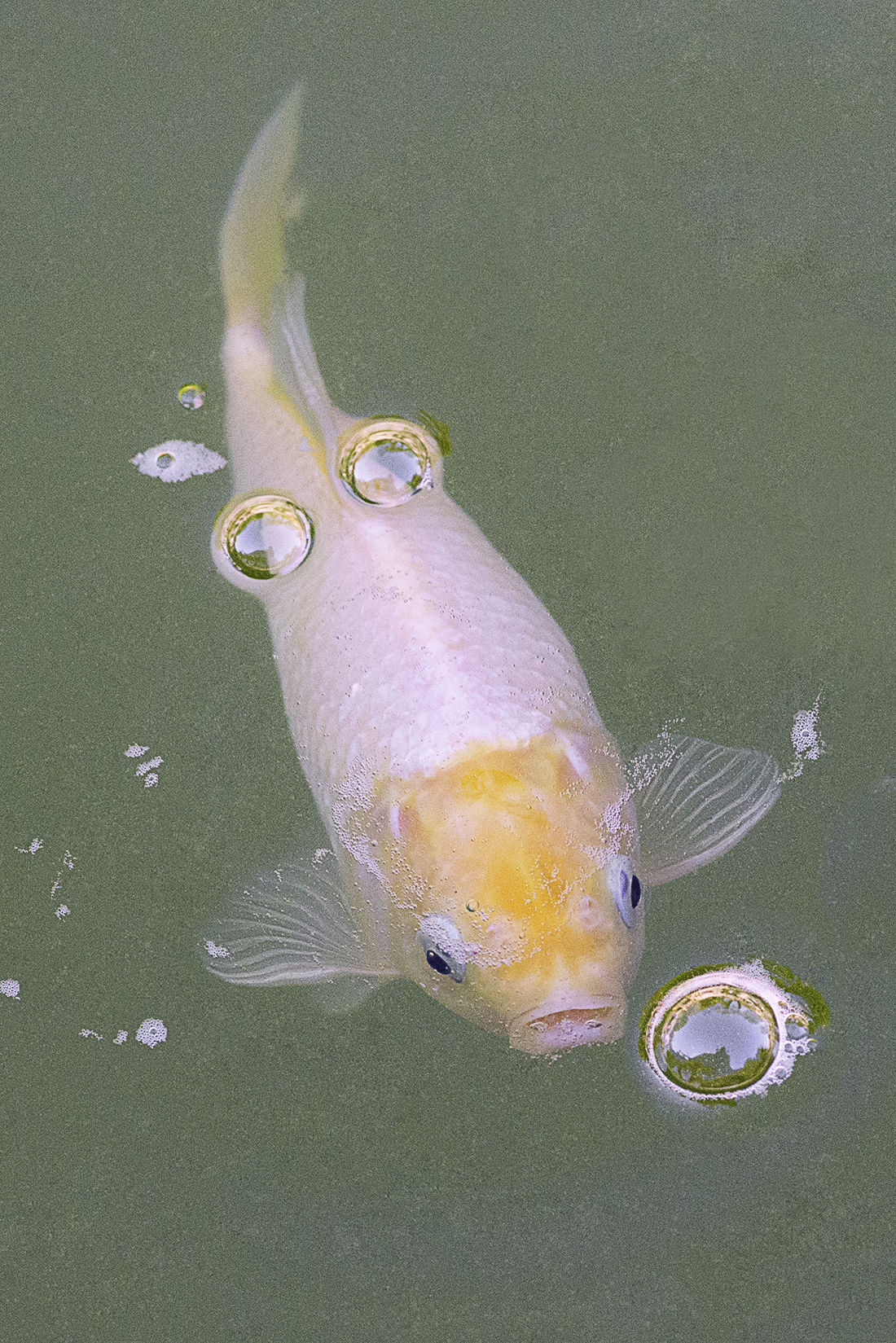 New Frames – The hubs is up for new frames. The supposedly really nice frames he picked up the last time continue to have a screw loose ALL. THE. TIME.
We've shopped a few places and took a pic the last place we visited over the weekend. Now to go back to the other place to compare notes with the other frames we liked.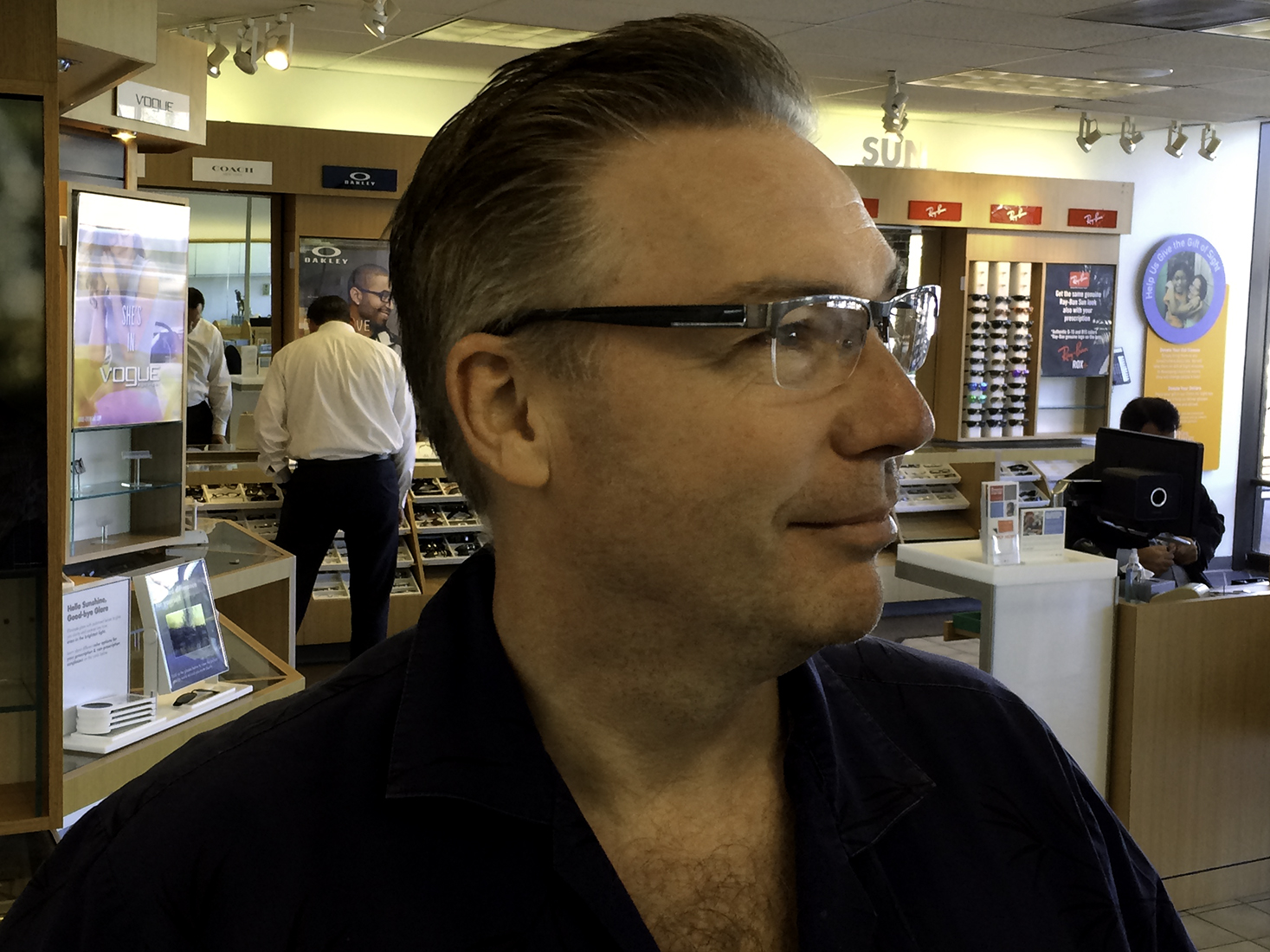 While I still love my frames, it's a growing concern that I could use bigger frames do to wearing progressives and the need for a little more room to see. Totally not something I'm thrilled about.
But I think I found something that may fill the order next year. I think…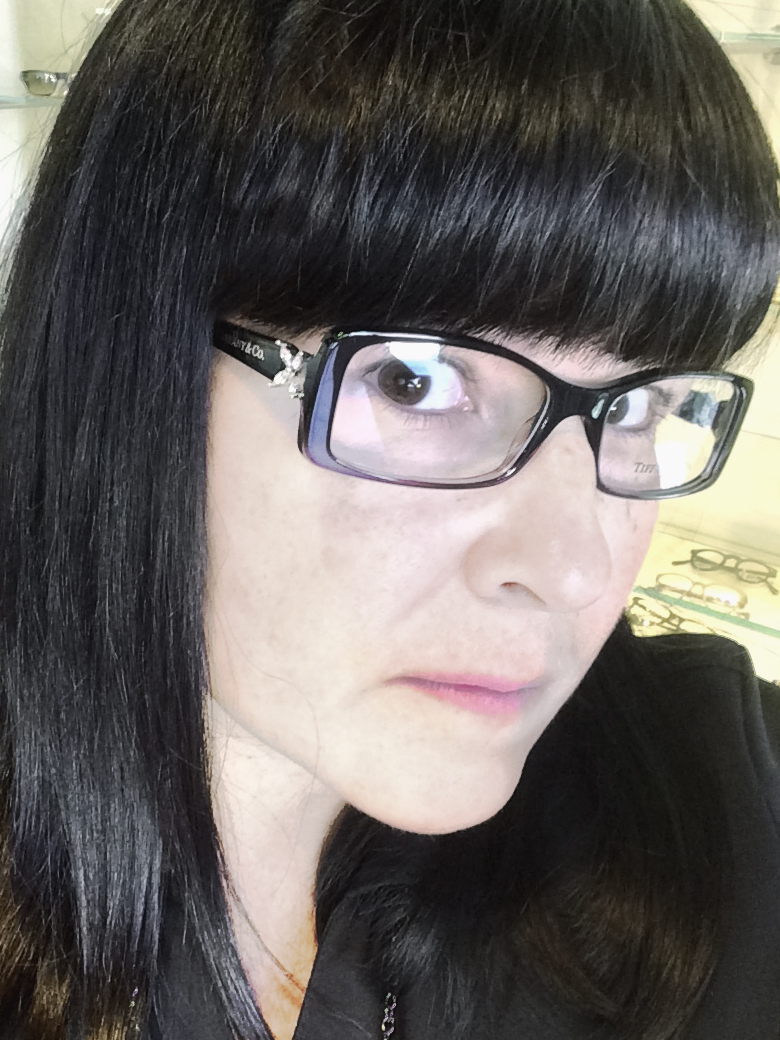 October Class Assignment – I spent the last couple of weeks in september working on images that could be used for my upcoming assignment. Images were not to be taken in direct sunlight.
I was quite fond of the bubble I captured as it was moving down the waterfall over the stem of the leaf.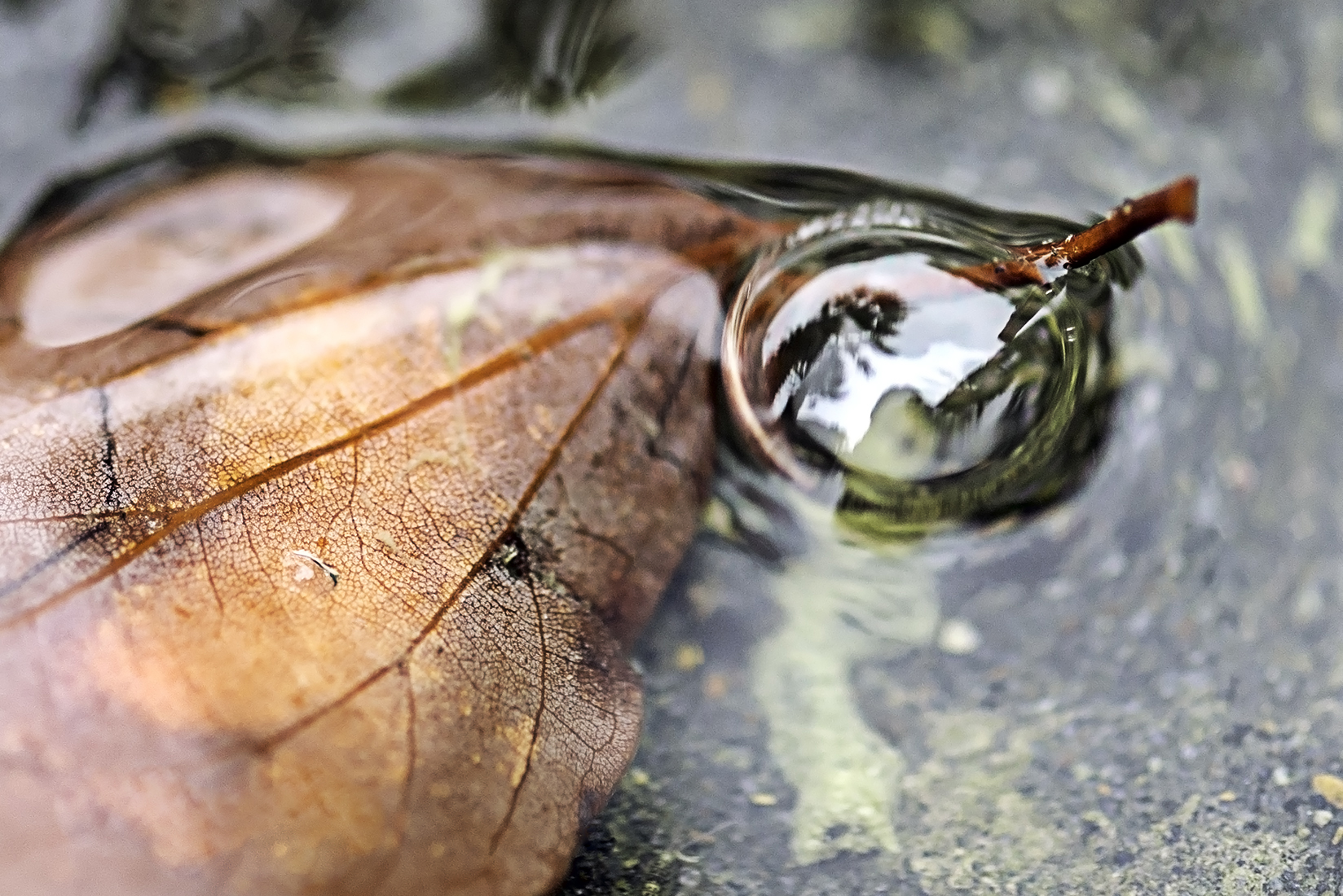 But this image captured days later caused my heart to sing. Getting ready to print this guy and mat it next week.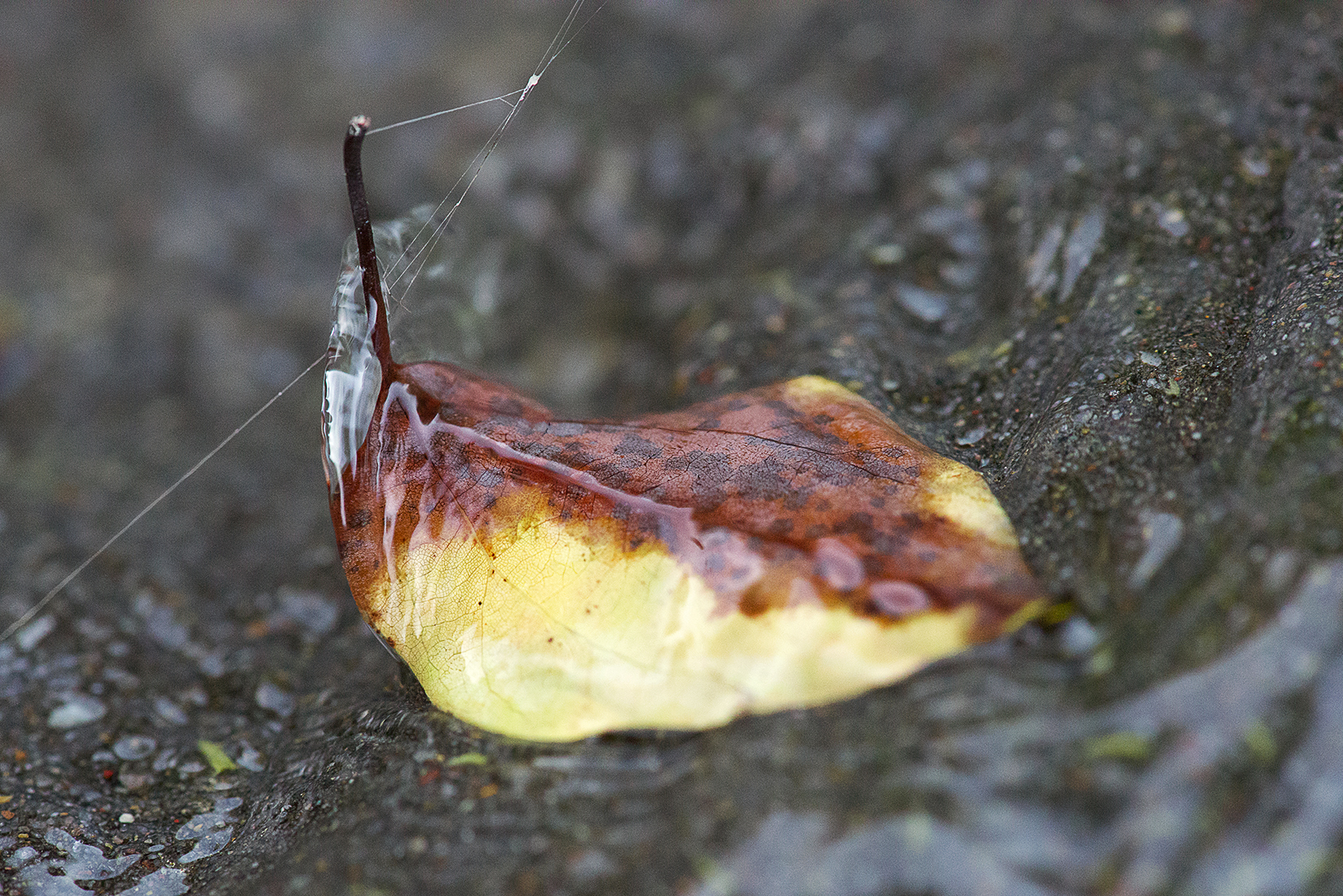 I must say, this semester has brought a lot of doubt. Doubt on the days we have a solid 3 hour lecture.
And I come home feeling discouraged that I'm unable to carry out the task. And when I tell the hubs all about it, a tear or two may trickle down my cheek. And he listens, while the look on his face tells me that he wished he could make it all better. And that's what makes everything better.
And it's weeks like this (in class) when we've had a solid 3 hour lab, that things begin to sink in. Somehow when we as students get to sit at the computer and begin to work on our assignments, ask questions and put to use what we're learning, the process kicks in.  And somehow I'm able to grasp what he was saying all along during those lectures.
And now I could practically do the assignment with my eyes closed. And I smile and say, it wasn't that bad after all.
Cheers to learning new things!
And may I remember that it's alright if I don't come home from school knowing everything the professor finished lecturing about. Somethings take time to process.
On a Happy Note – Happy October! Puts me in the holiday spirit already. Yup, I'm one of the crazies that love to blend Pumpkin, Thanksgiving and Christmas all into one.
Blessings – Debbie