Blue struck in more ways than one over the last few weeks. This was me fretting over numerous areas of concern with my montage project.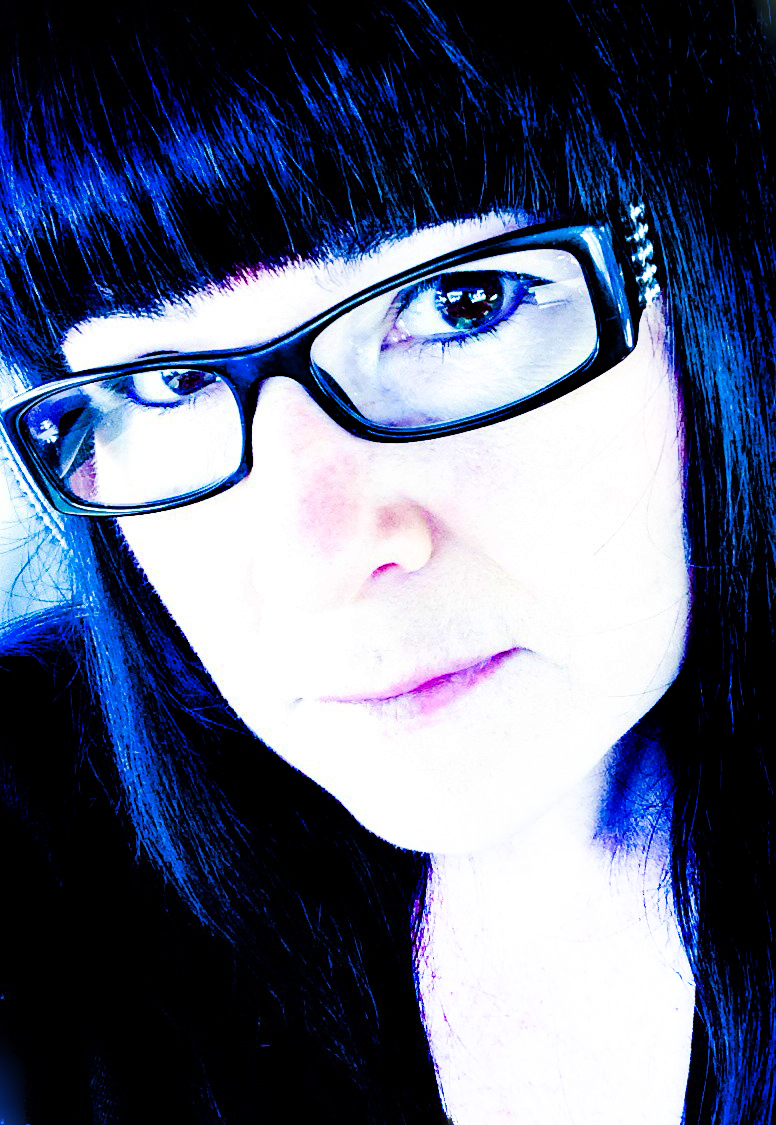 My montage assignment went in several directions early on.
While I was excited about the grape leaves, I was torn on which way to go – Blue or Autumn?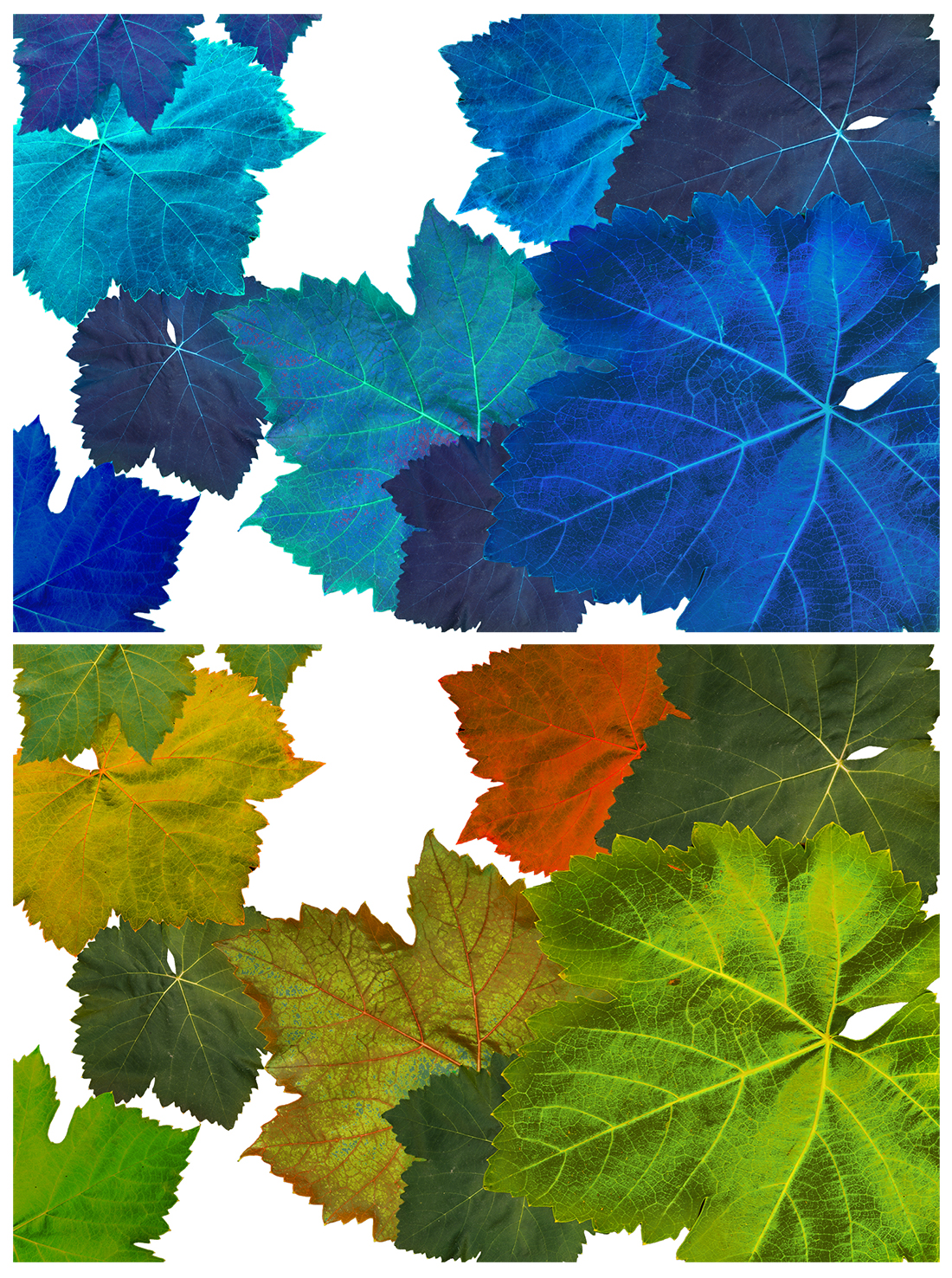 Then a magical moment came and the blue completely won my heart.
This is the part I jumped all in.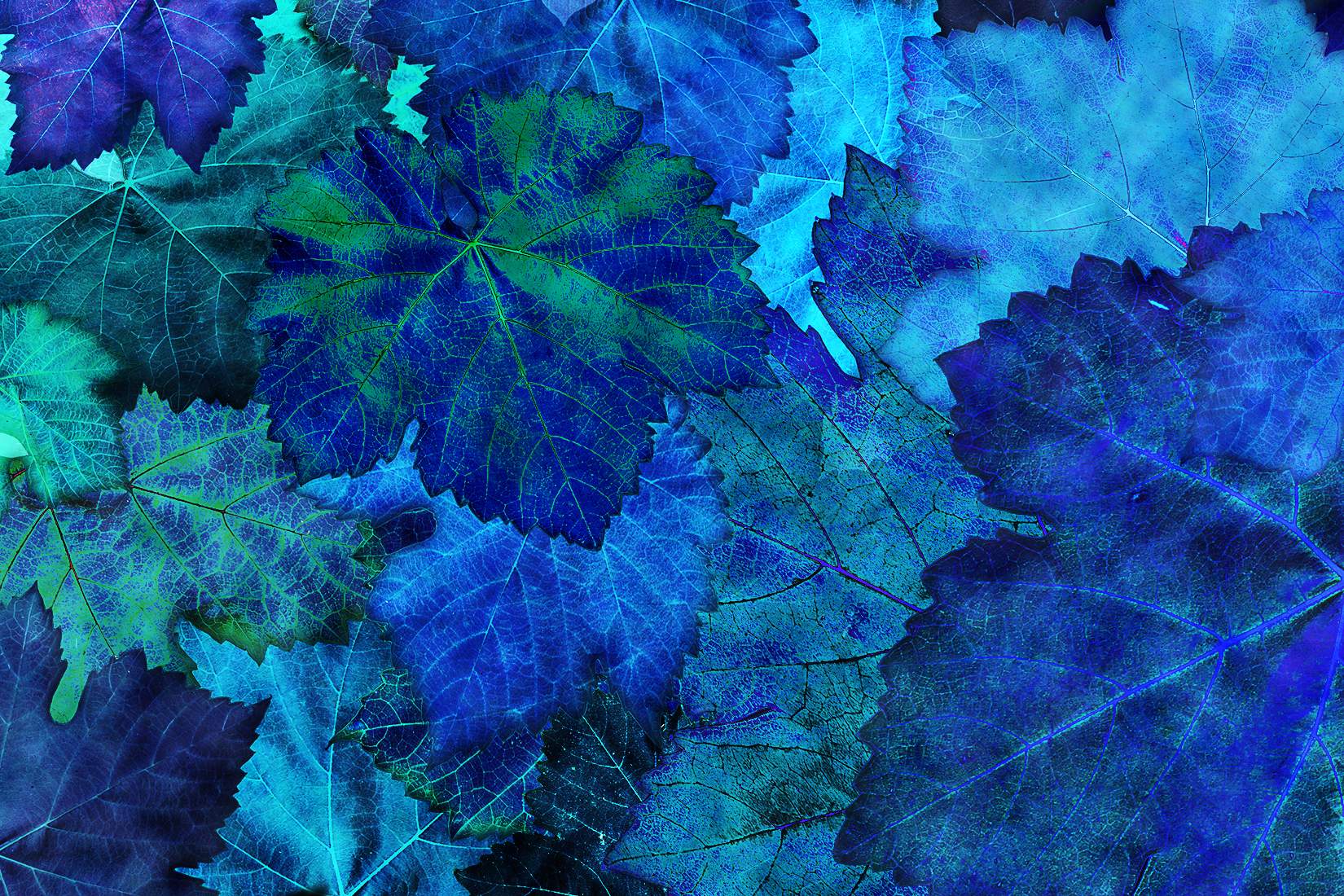 Many leaves made their way to the canvas/Photoshop. They were scattered and layered with bits of overlay in areas. In the end, the image below made my heart sing.
I'll be presenting the image below for critique this week. Would you believe 30 (Fun and Enjoyable) + hours went into the image below? Knowing when to stop, is when I look at the image without seeing areas that beg for attention.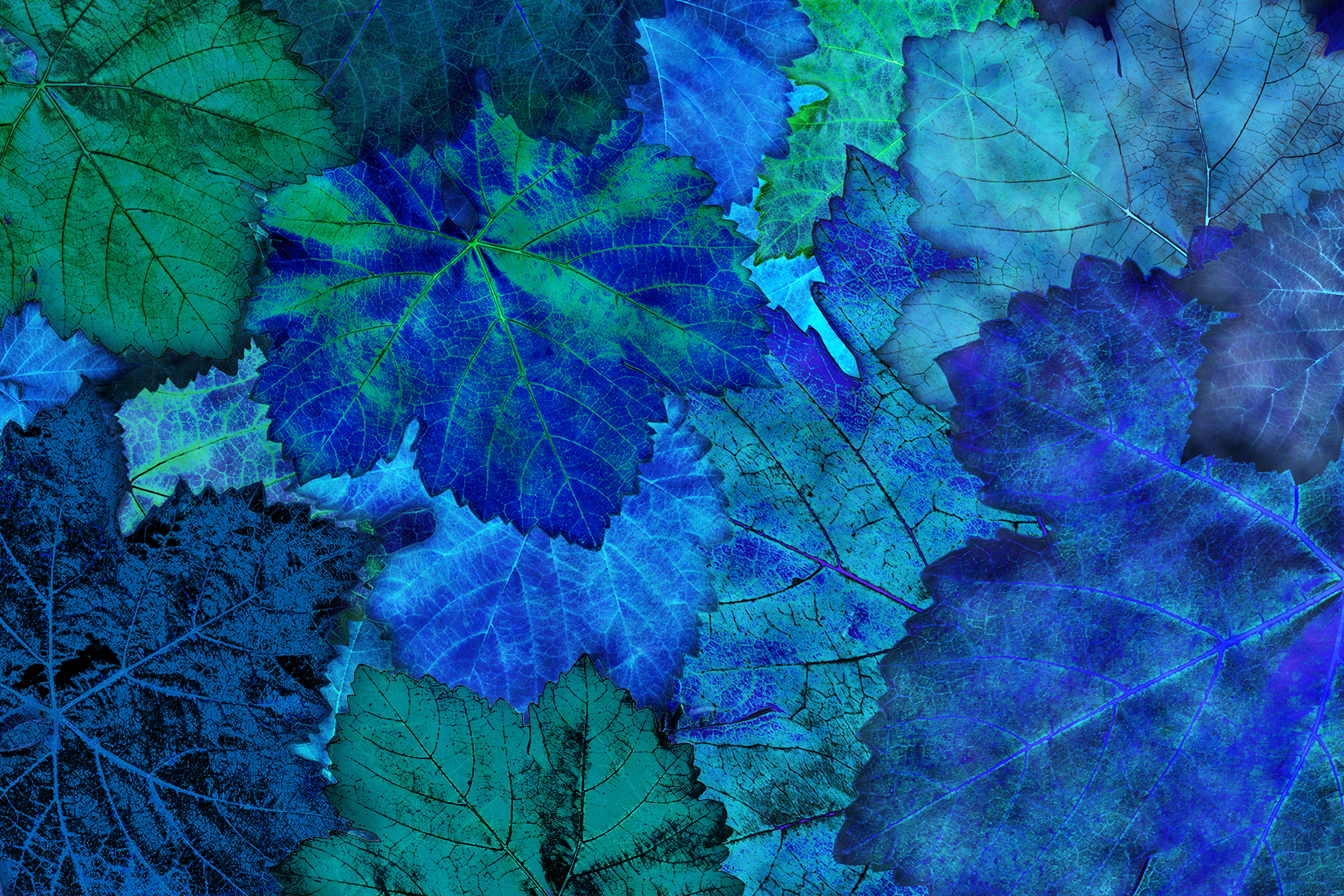 Now that I had one concept under my belt, I still had to come up with another, as two images are due. That alone may have caused another dose of anxiety and doubt blended with thoughts that I would not be able to come up with another concept.
Then I came up with the idea of creating flowers with bits and pieces (mainly parts with bokeh) of different photos I've taken.
I got this far along when I fell completely out of love with this idea. Yuck is my honest feeling. This is where I let go.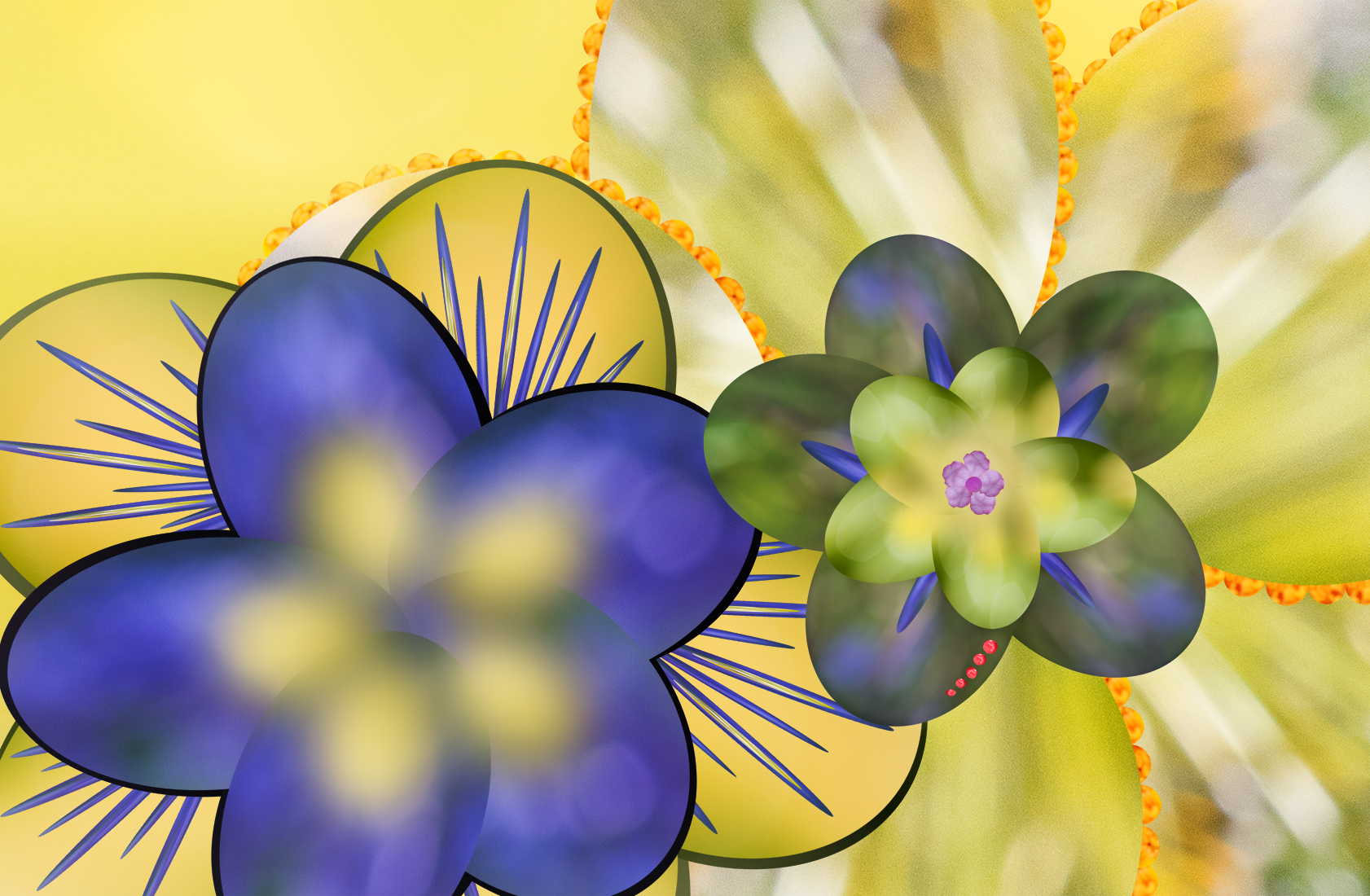 Then I thought – How would it be if I used the images I took at the Wild Animal Park? Surely I would be able to come up with something cool. Excitement returned!
So I put thoughts and ideas into Photoshop. Then, after working on this image a good portion of a day or two, I fell out of love with this too – "it looks TOO cut and paste ish, I don't like it". And this is the place I abandoned it.
I was searching, searching for something. I didn't know what, but something that would make my heart sing in the end. And this is not that, that's all I know.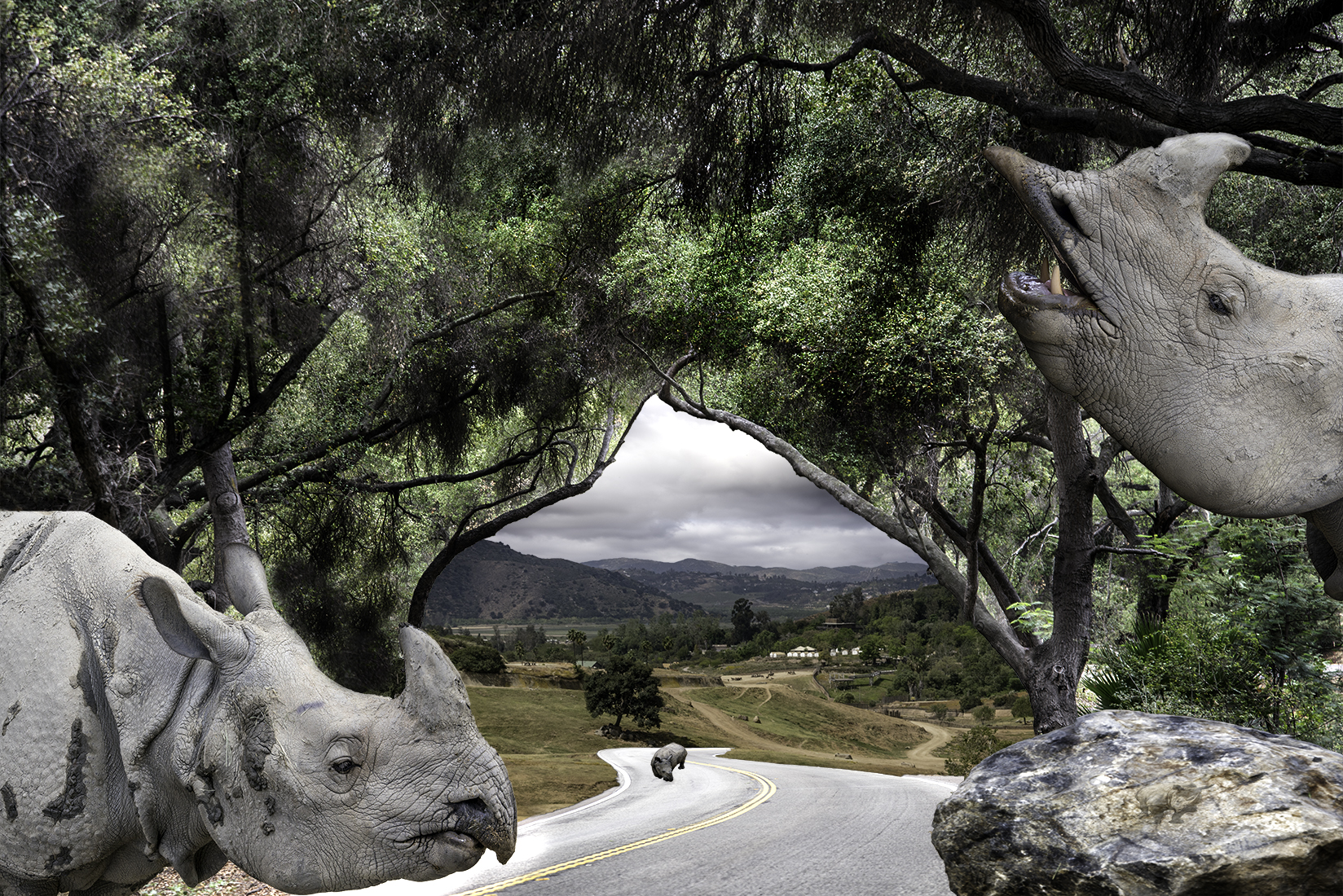 And then I put another thought to paper. I went into my next idea with a great deal of joy. But I also had my doubts.
The thought was to take images of our pond and blend them with a sailboat. I started with a simple pond image and boat. But I still needed at least 3 more images to complete this assignment. While working and searchings for ideas, thoughts came to mind. And the waterfall and other images (in time) fell into place.
The five images blended together (below) consist of – The upper portion of the pond with lilies is image #1 – Image #2 is the waterfall and rocks (upper right)- Image #3 the sailboat – Image #4 the lower pond with the long reflections – Image #5 the rock in the foreground.
In the end, I'm happy with the way the image flows and appears to come together seamlessly. I'm happy to say I will be presenting this as my second montage image.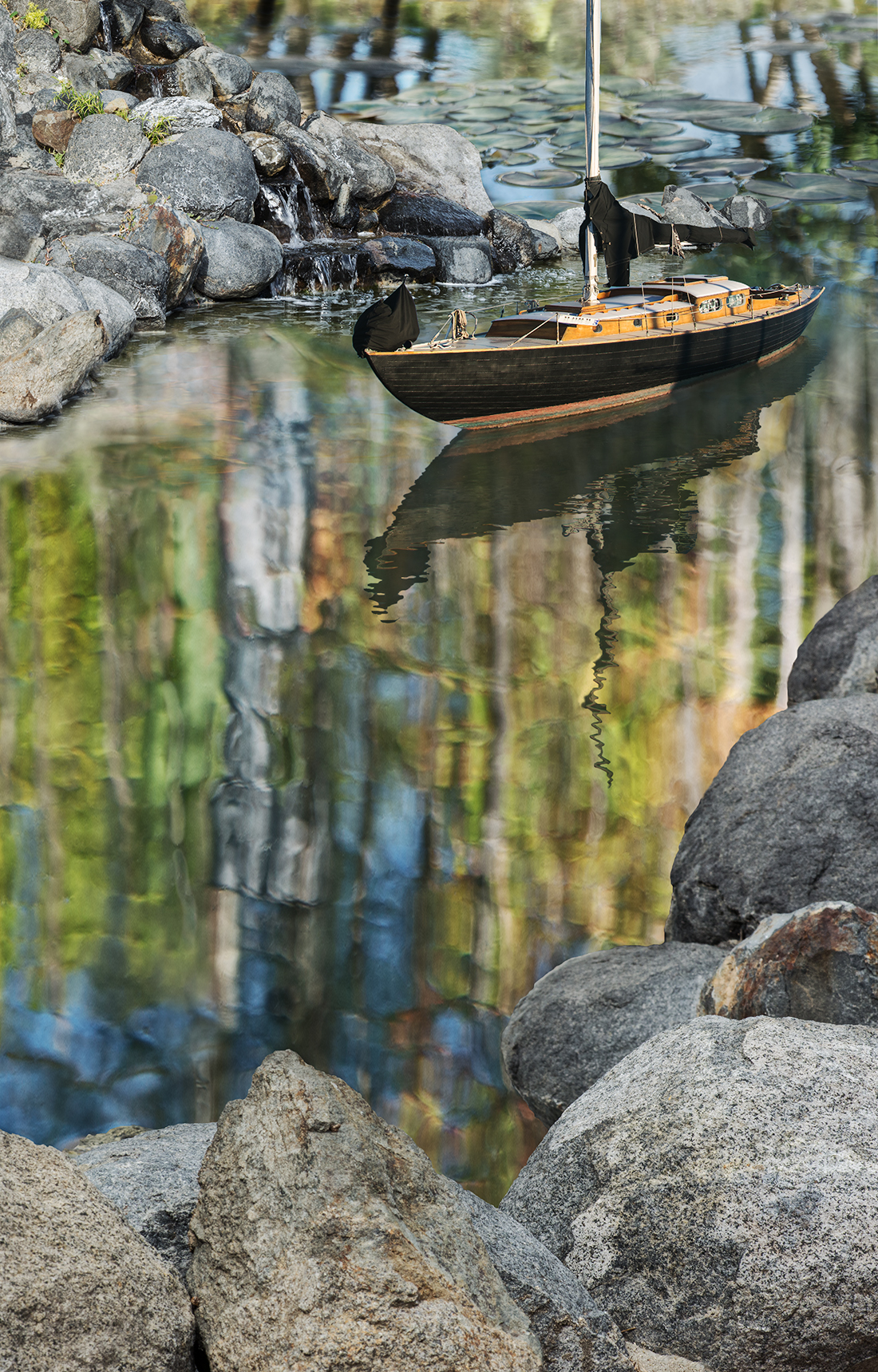 I'm thankful that just because we let go, doesn't mean we give up. Rather, letting go gives the freedom to express ourselves as we find our way to the place our hearts sing. That's what it's all about.  While I don't feel I'm the best, I do believe in giving my best effort.
Then Halloween rolled around – And the hubs invited me to join him for a lunch date last Friday. And then we went to pick up some chocolates for the ghosts and goblins that evening.
I could not help but capture this image of our bag-boy in costume. I have no words. But, the chocolate was GOOD!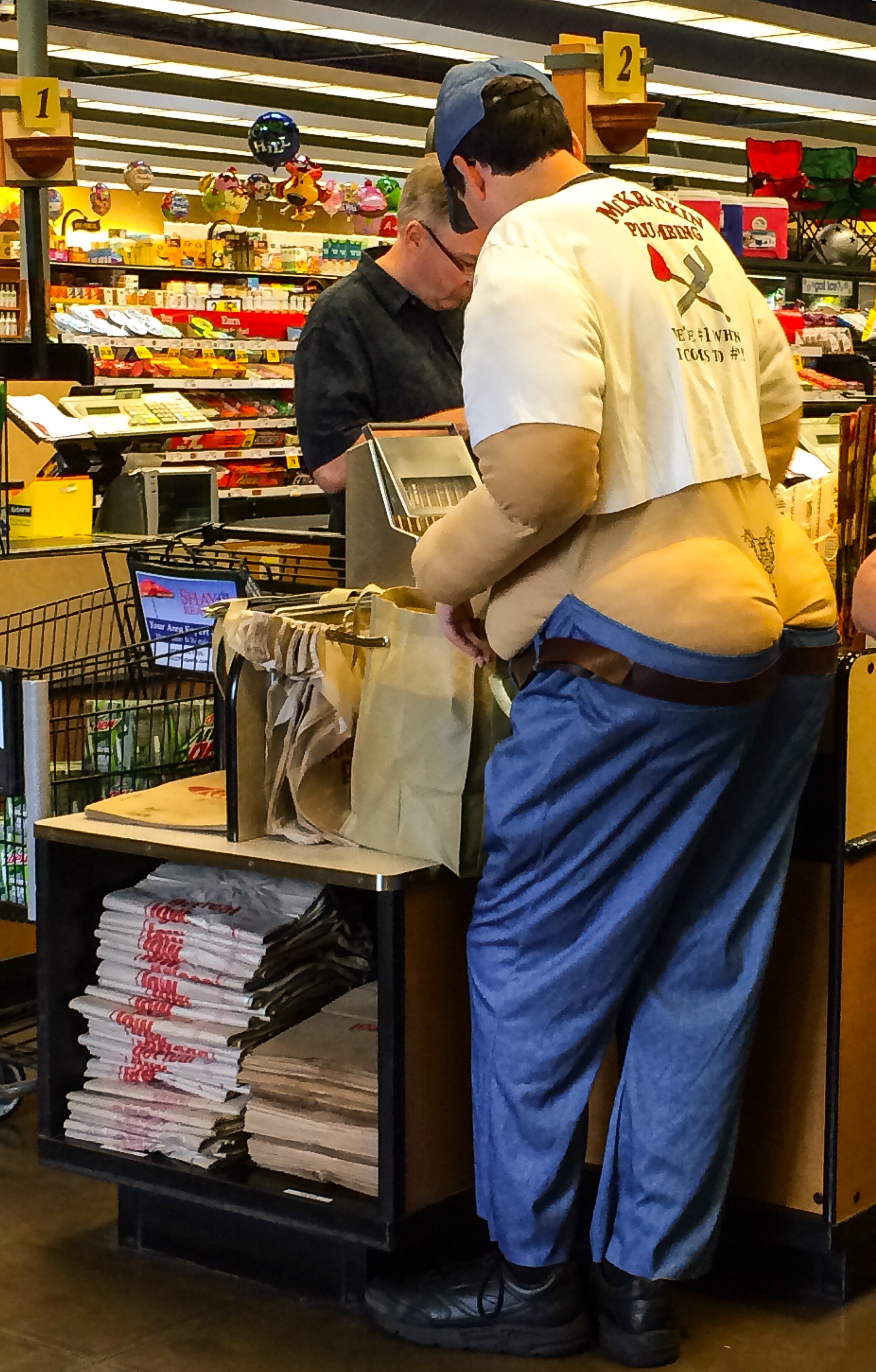 Ahhh – November 1st, what a special day. The hubs brought all the Christmas stuff in. I know, we have such an early start. But in my defense…
We've celebrated autumn the last two months
Christmas should be celebrated just as much as autumn – No?
My classes have hit a little breather where I just finished up one project and it seemed the perfect timing to get some things done before diving into another huge assignment. Makes sense to me.
The time change was Sunday. It made sense to brighten the place a bit more during these early dark evenings.
And I have the Christmas spirit. I'm ready!
AND the hubs and I wished each other Merry Christmas over the weekend. Double love that the hubs enjoys these days as much as me.
And we enjoyed a lovely Saturday evening dinner with friends Jer Bear and Julie.
This is the tree I worked on, it's our dining room tree. First I had to take the "pre-lit" lights off, as the old cord and lights were bad. Then I fluffed the branches and applied new lights. This is where I left off over the weekend. It's coming right along as I have a little more time to dote this week.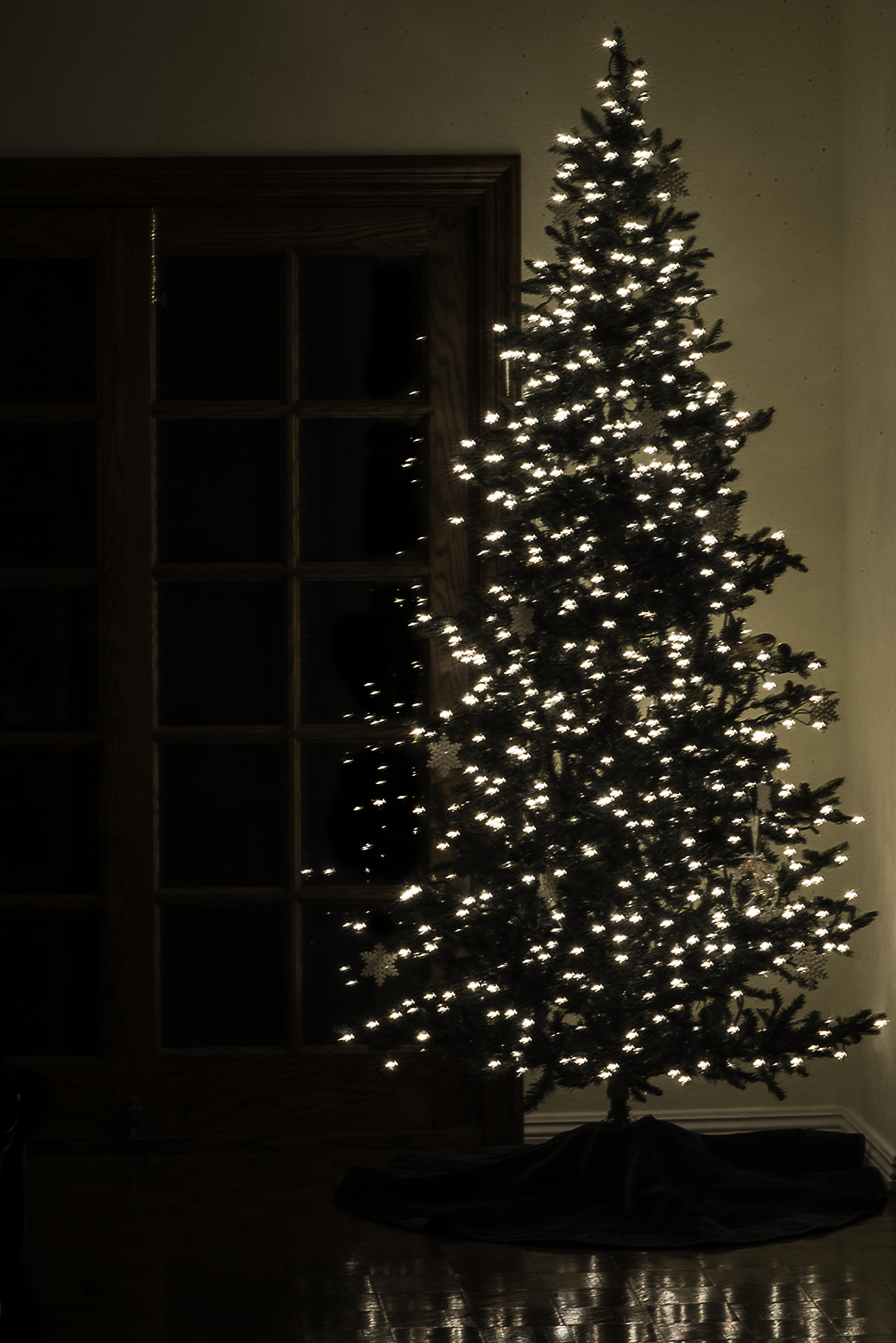 Another thing, today is the day to vote! We normally vote by mail, but we didn't get them filled out in time. However, we were able to fill out the form and vote from the comforts of home. I dropped mine off at the polls this morning. No lines no waiting.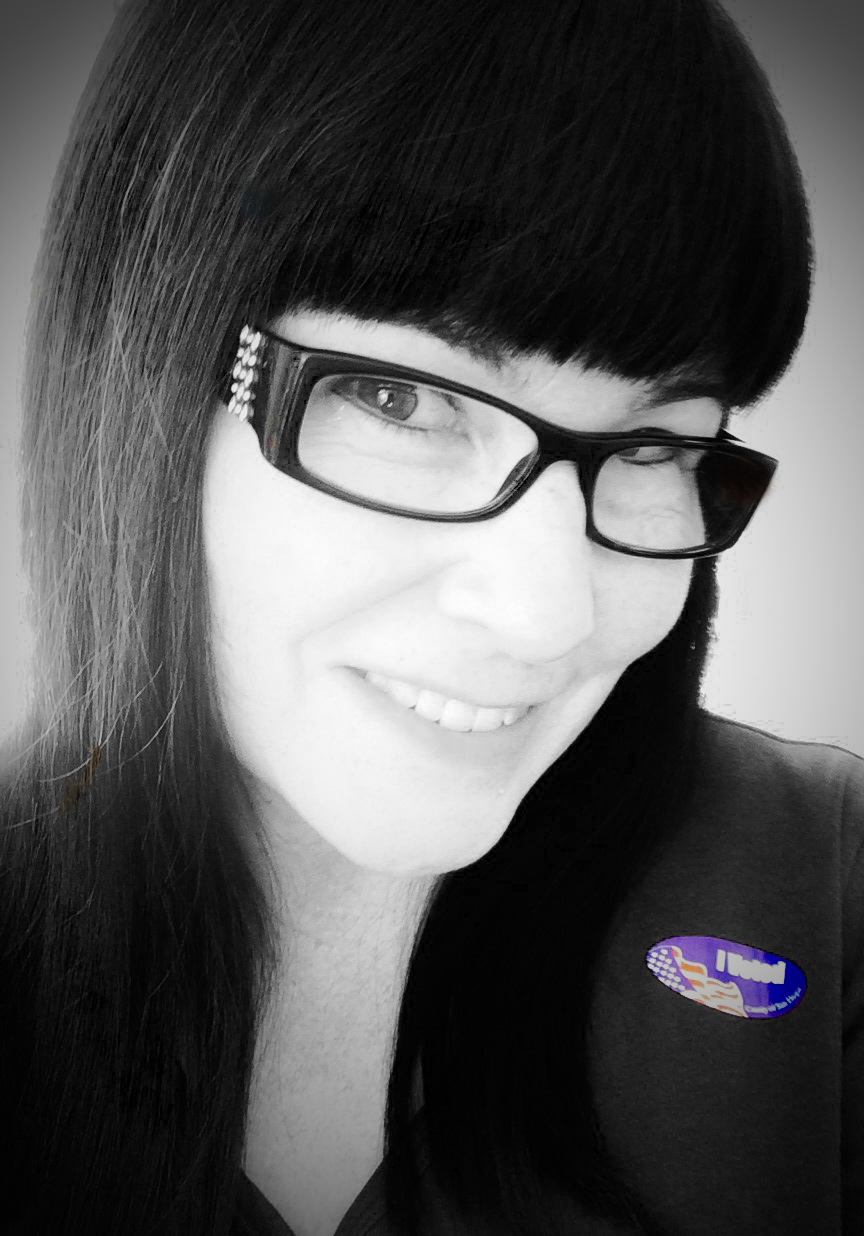 Back to work on Christmas decorating, with the sounds of the season filling the air.
Blessings – Debbie