WHAT?
Hey Peeps! It's worse than jet lag – that's how this time change is hitting me.
How are you doing with the new time? Truly, I hope you are doing better than me.
Honestly? I feel so jet lagged and we haven't gone anywhere. I was wide awake last Sunday (Time change day) at 4:30am. You know, this sleeping another hour bit is not working. I think 5:30 is the latest I've been able to sleep in all week. What time do I go to bed? Before the chickens! Last evening I could feel my body begin to shut down at 7 o'clock. My head was on the pillow by 7:45 and out like a light before 8 o'clock. Just like clock work, I was wide-eyed with a happy little jingle in my step at 4:45 this morning. I guess I'll just snub the time change and let my body do its thing.
So it's Thursday and it feels like Friday. That could have something to do with   catching up on Friday chores. I have the last load of laundry in – the ironing should be done soon. Since tomorrow is the hubs Friday off, I much prefer having the household caught up such that I can play and work with the hubs over the weekend.
On another note, Christmas is taking over!
Seriously? Yup! The stockings were hung today. Mantel # 1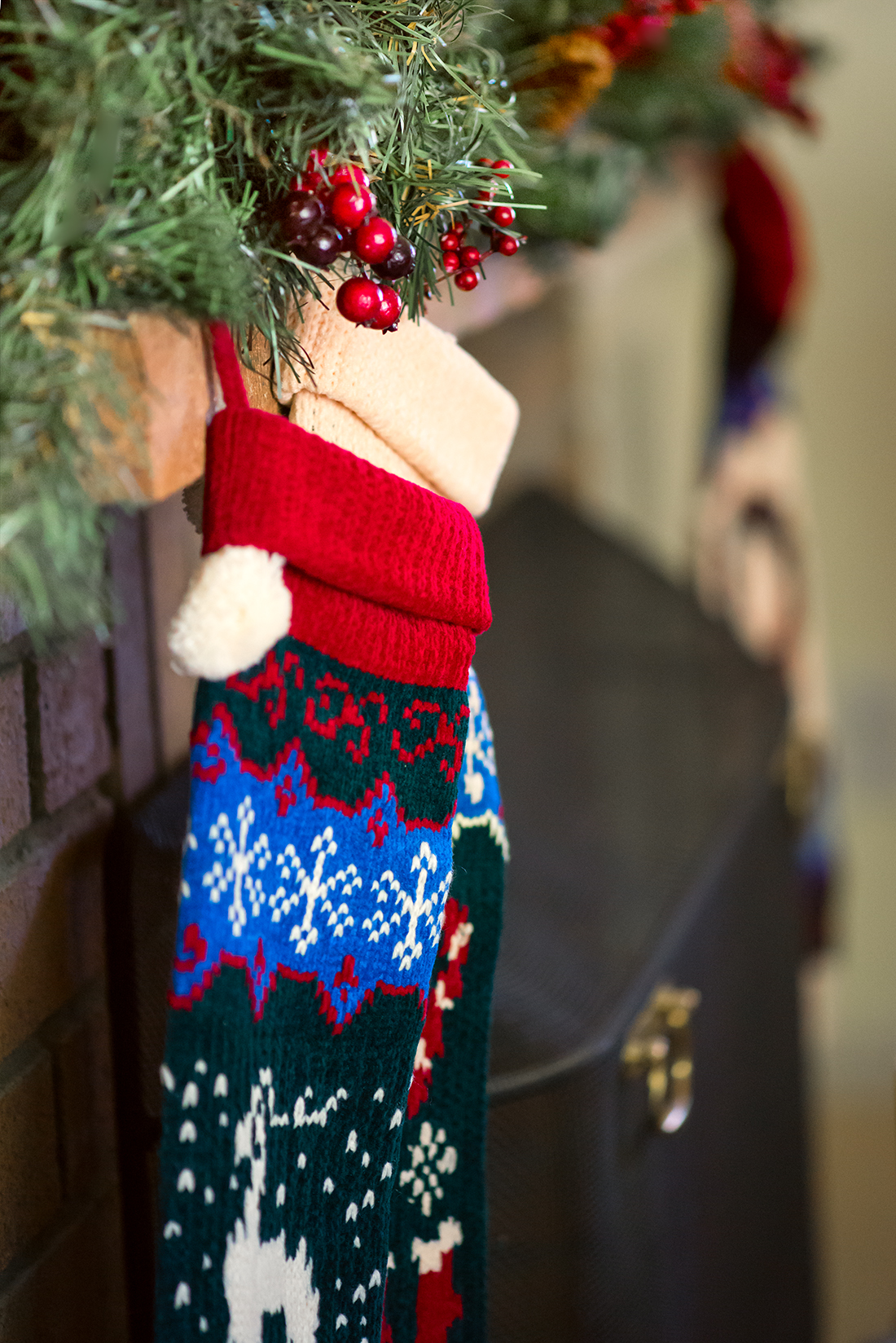 Mantel #2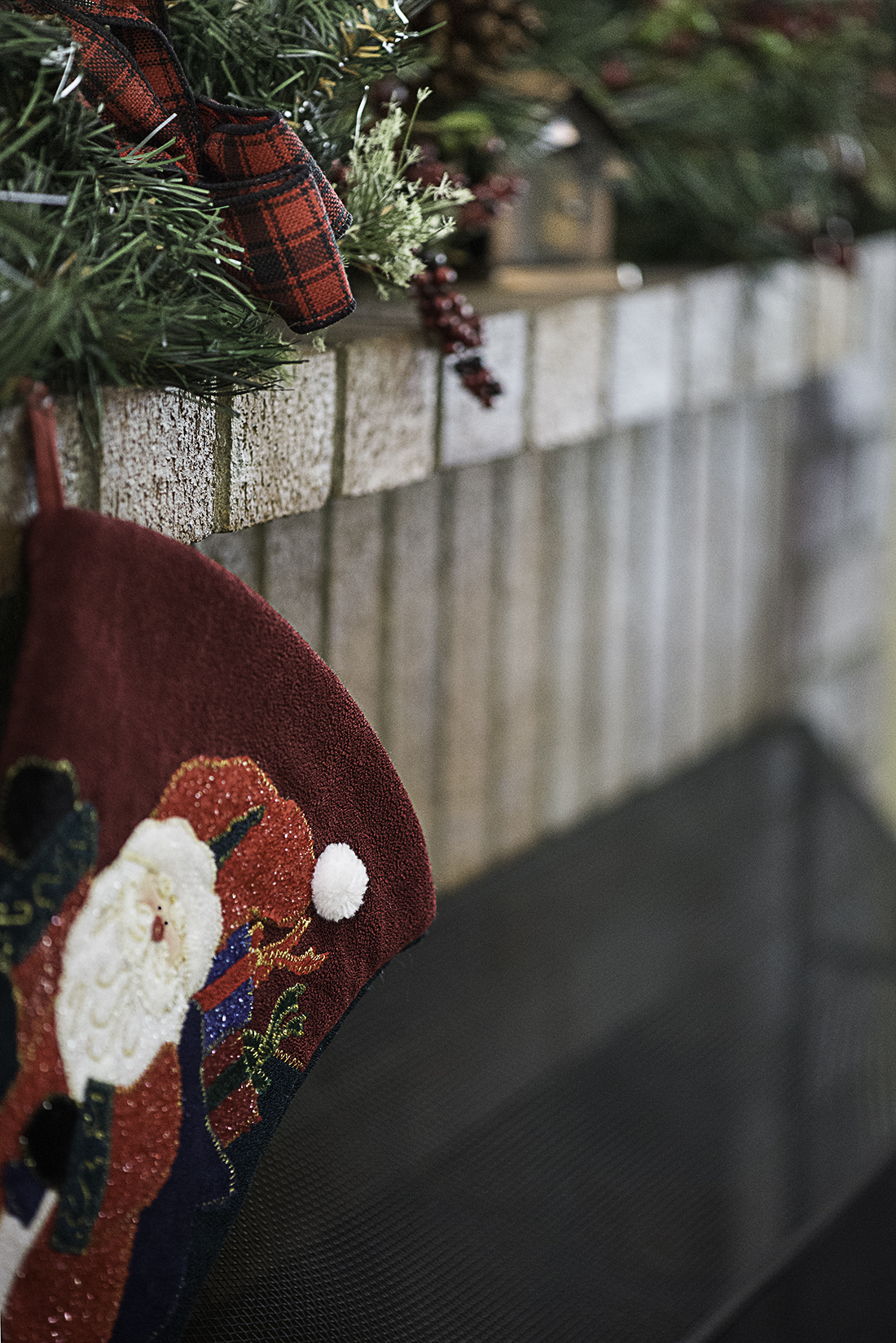 It was 5 years ago when I opened the Christmas decorations and found this little church. We still don't recall how we acquired it, but it's been a fun little piece for the mantel ever since.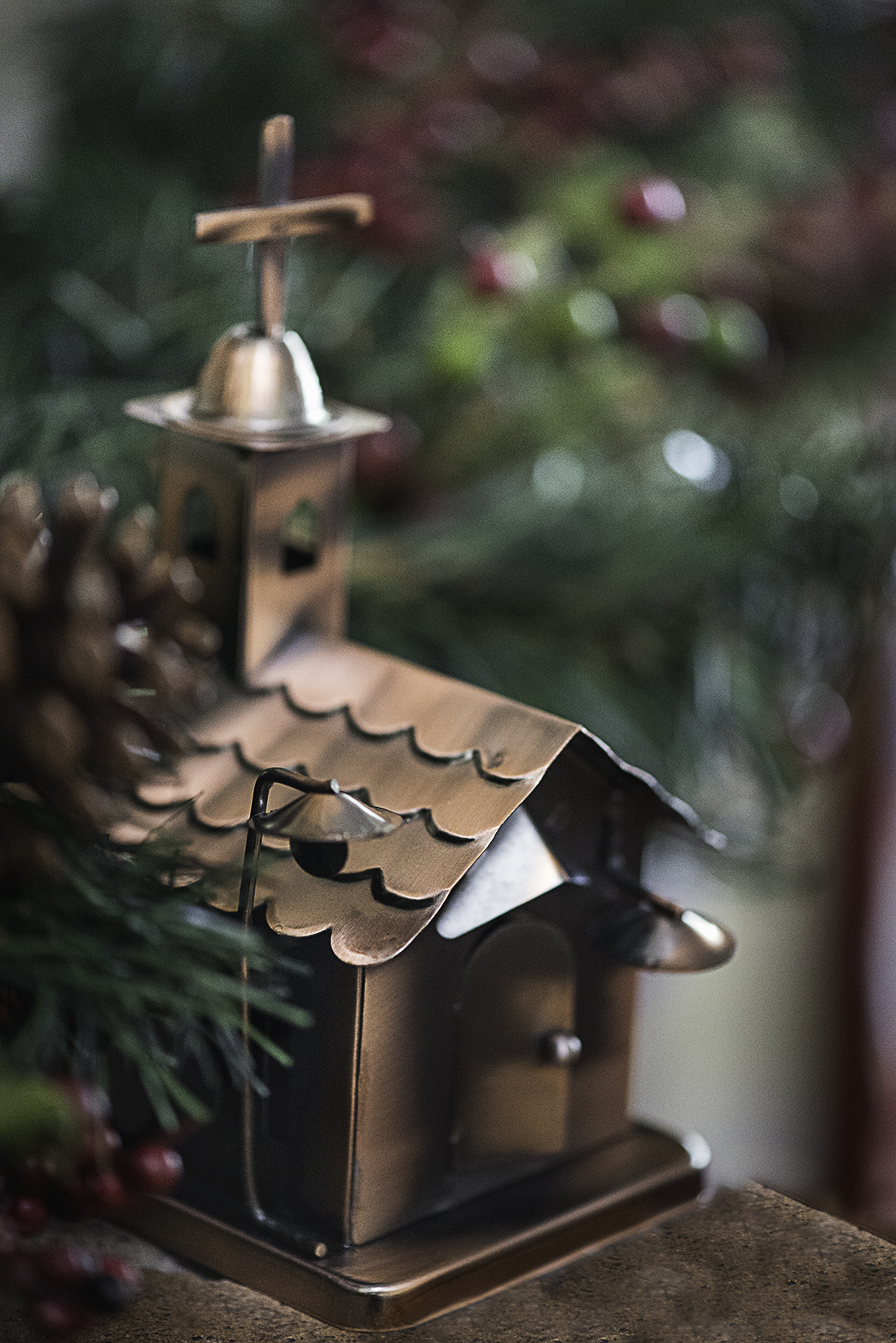 This is as close as we get to snowflakes in So Cal. Although, we can see snow (in the winter) on the distant mountains from home.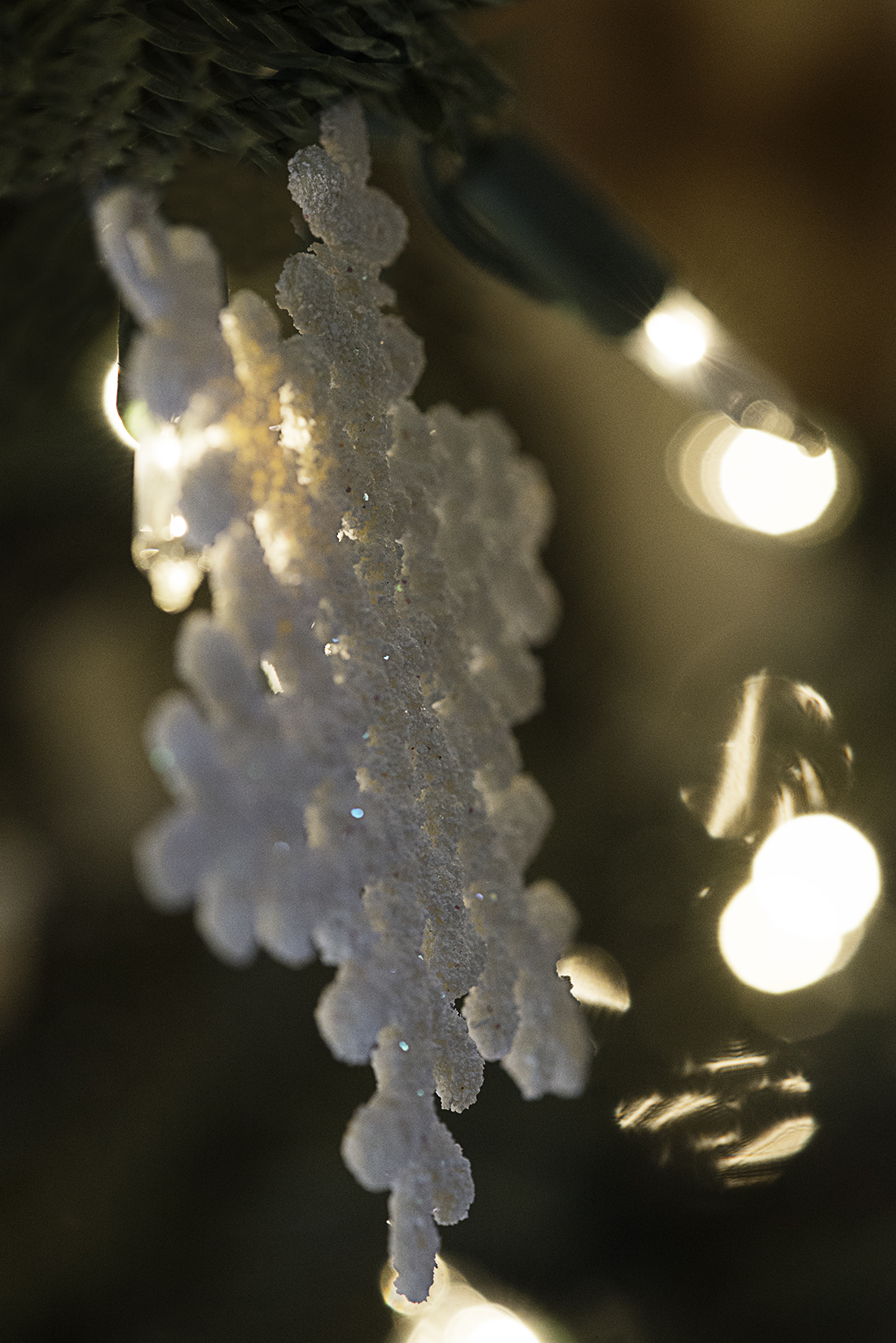 From the inside – I'll refrain from hanging the wreaths outdoors. We wouldn't want the 'hood to think we're crazy or anything.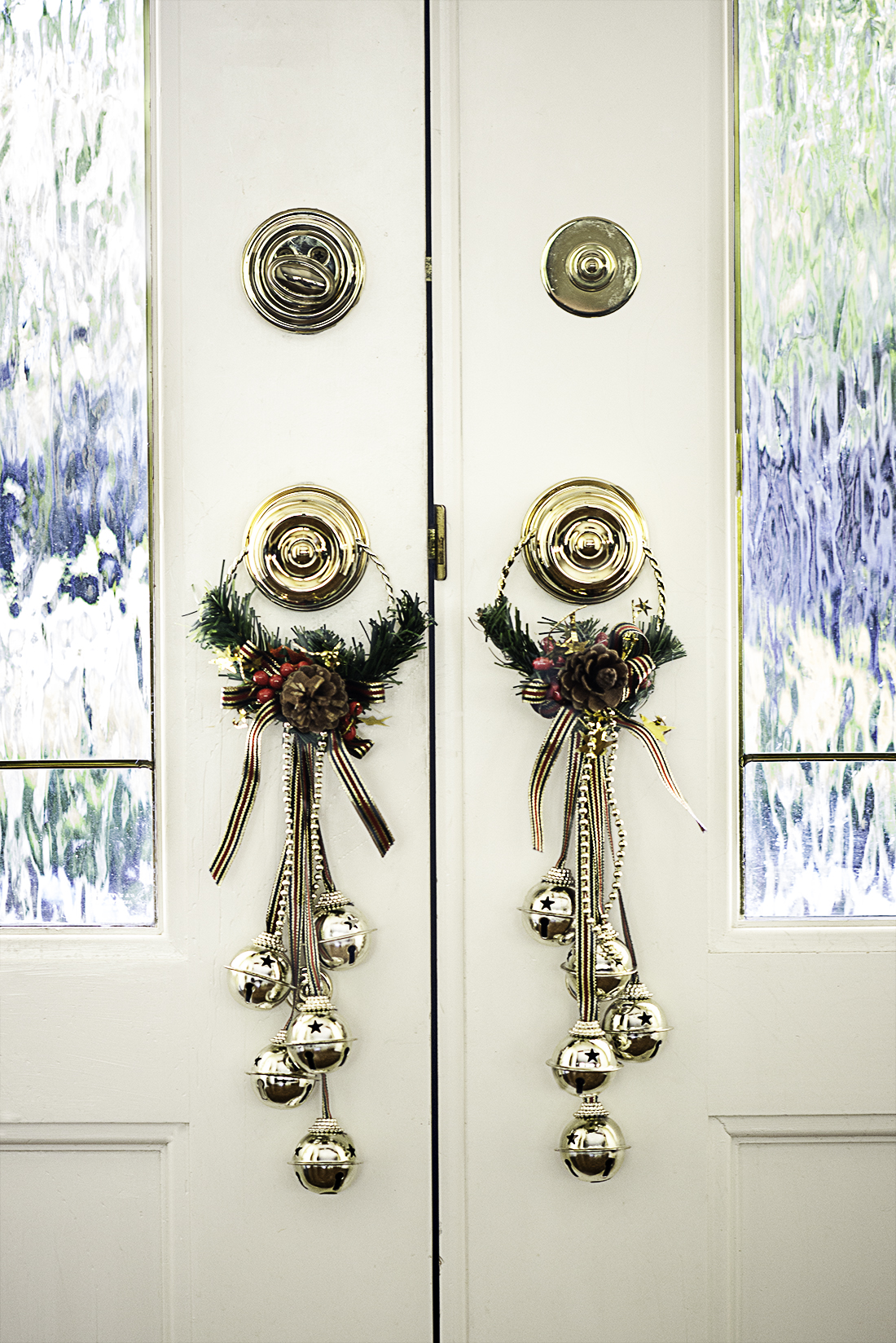 I'm starting on the Christmas tree in the family room tomorrow and hope to have all the finishing touches done over the weekend.
Wishing a happy weekend to all of you who stopped by.
Blessings – Debbie