Lately we've bumped into some good, bad and downright ugly situations. But first, I'll start with the good. Actually the good part of this should be more like GREAT!
Great in the sense –
Weekend dates are wonderful!
We've had a hankering to try this new restaurant in town and we finally got around to going.
They have ribs on the menu. (I love ribs, really good ribs)
They advertise fall off the bone ribs.
I've been searching for really good ribs since our move to So Cal a little over 6 years ago.
I need look no further for my rib fix. Finger licking good, let me tell you. We'll be back!
The hubs had their filet and from what he said, it was really good too.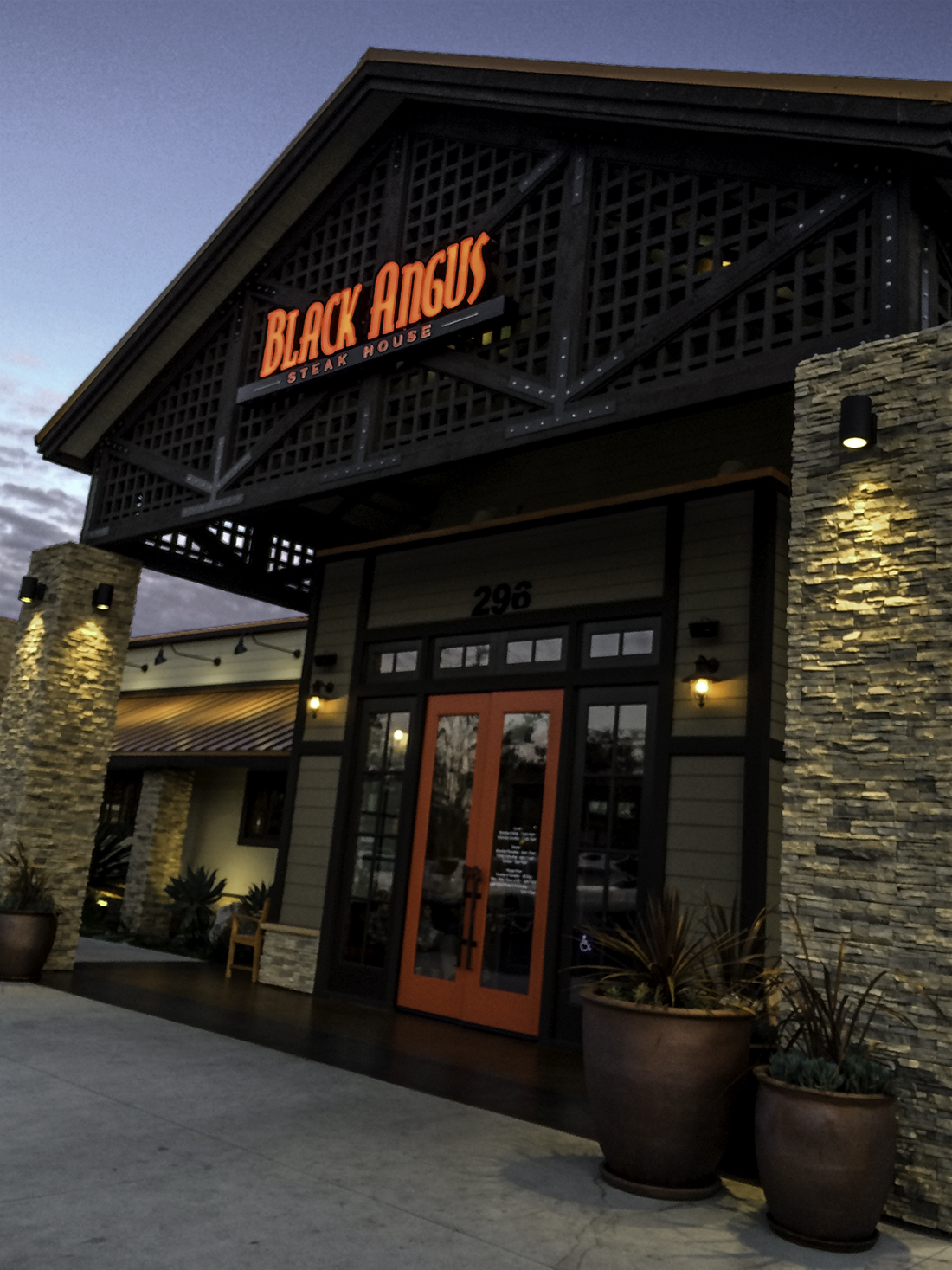 The Good – Another wonderful thing this past week was the girls book club get together. It was our first meeting of 2016. We had such a wonderful time discussing the book – Boys in the Boat by Daniel James Brown
The bad – We had quite the storm over the weekend. Wind, rain, power outages in the area for up to 6 hours. Our friends, a mile or so up the road, brought some important frozen goods over that evening. Luckily our power, powered thru the storm.
The Good – During the storm, the hubs and I did a little more binge watching of the old but new to us show Downton Abbey. Love that show! Where have we been? We are caught up thru season 4 already.
During the stormy and ever so windy night, I thought the wind was going to literally carry us away. The hubs slept right thru it.
The Good – The morning after, we woke to pretty sunny skies with a little sprinkling of hail left over from our storm.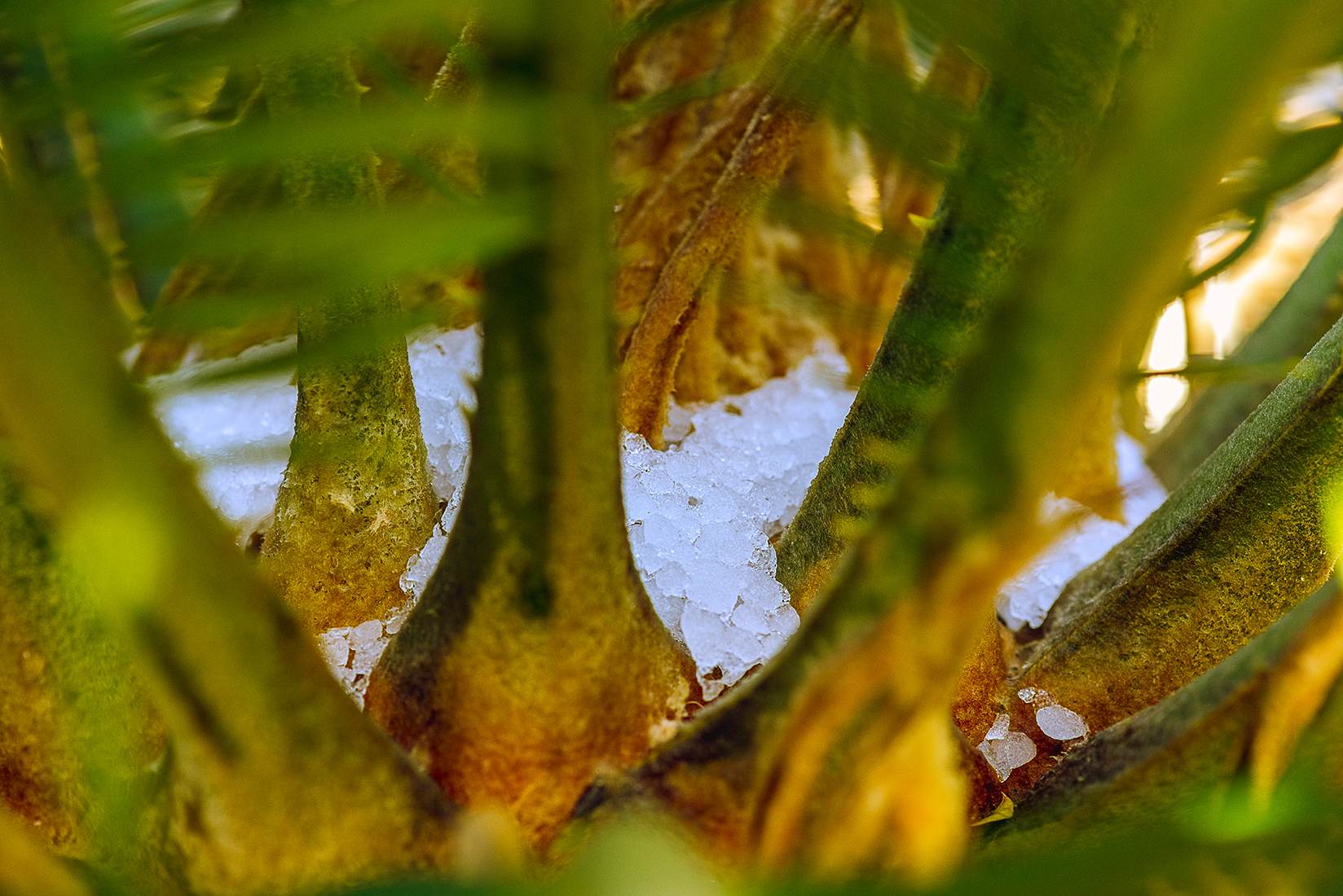 The Good – A pretty red rose in the garden for the "love month".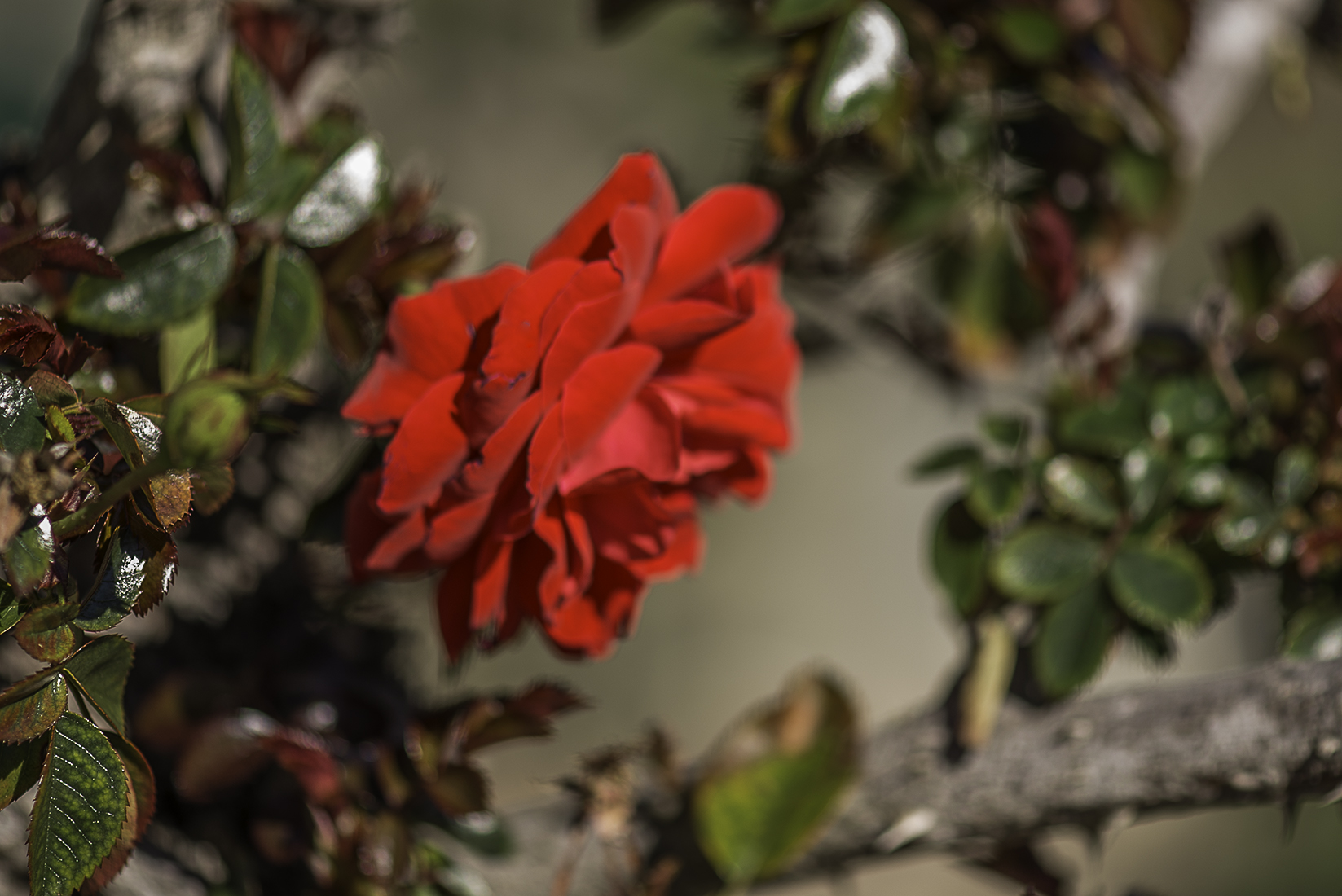 The Ugly – Late yesterday afternoon I noticed a bit of a waterfall on the upper terrace. I quickly sent the hubs a message saying that it did not look like a sprinkler gusher, but close. I then made my way up the terrace and quickly took this shot with the cell phone and sent it to the hubs saying "we have a problem". Then he gave direction for me to turn off the water main.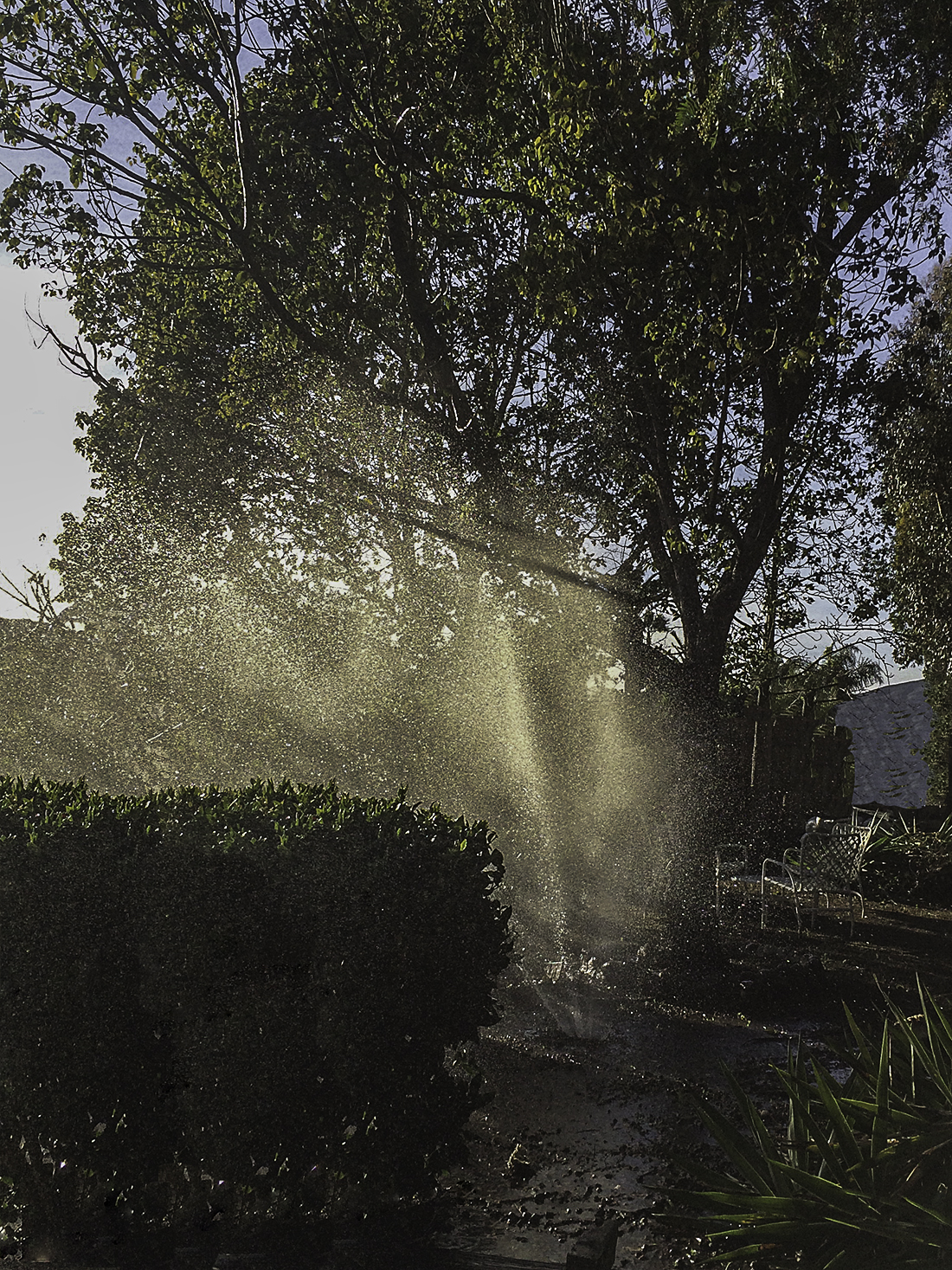 The Good in the midst of Ugly – In true hero fashion, the hubs came home and saved the day! And we had running water once again last night.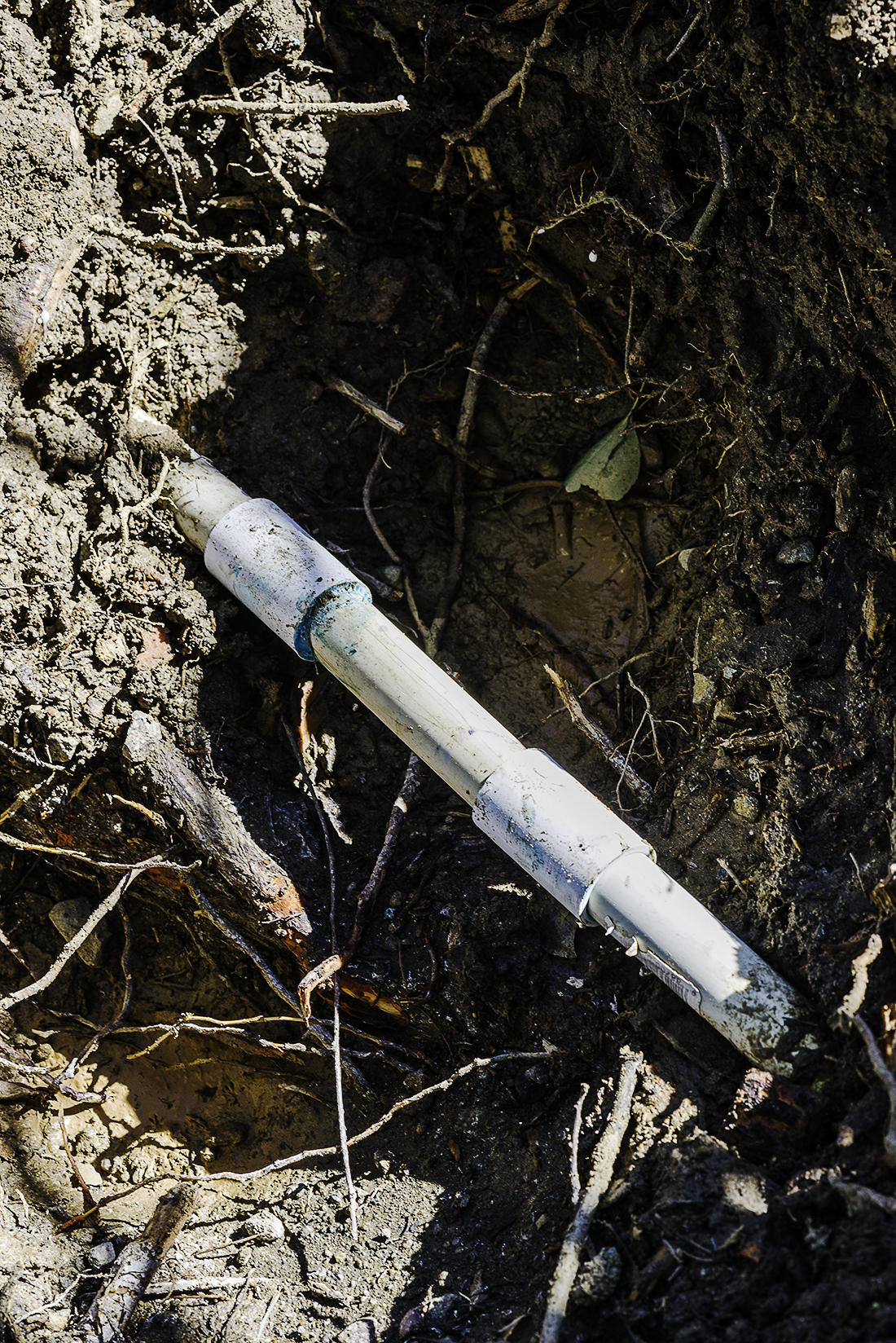 The Ugly – The "root" of the problem. It's pretty crazy the amount of trouble roots can cause. We plan to have more roots removed and new pipe put in the ground.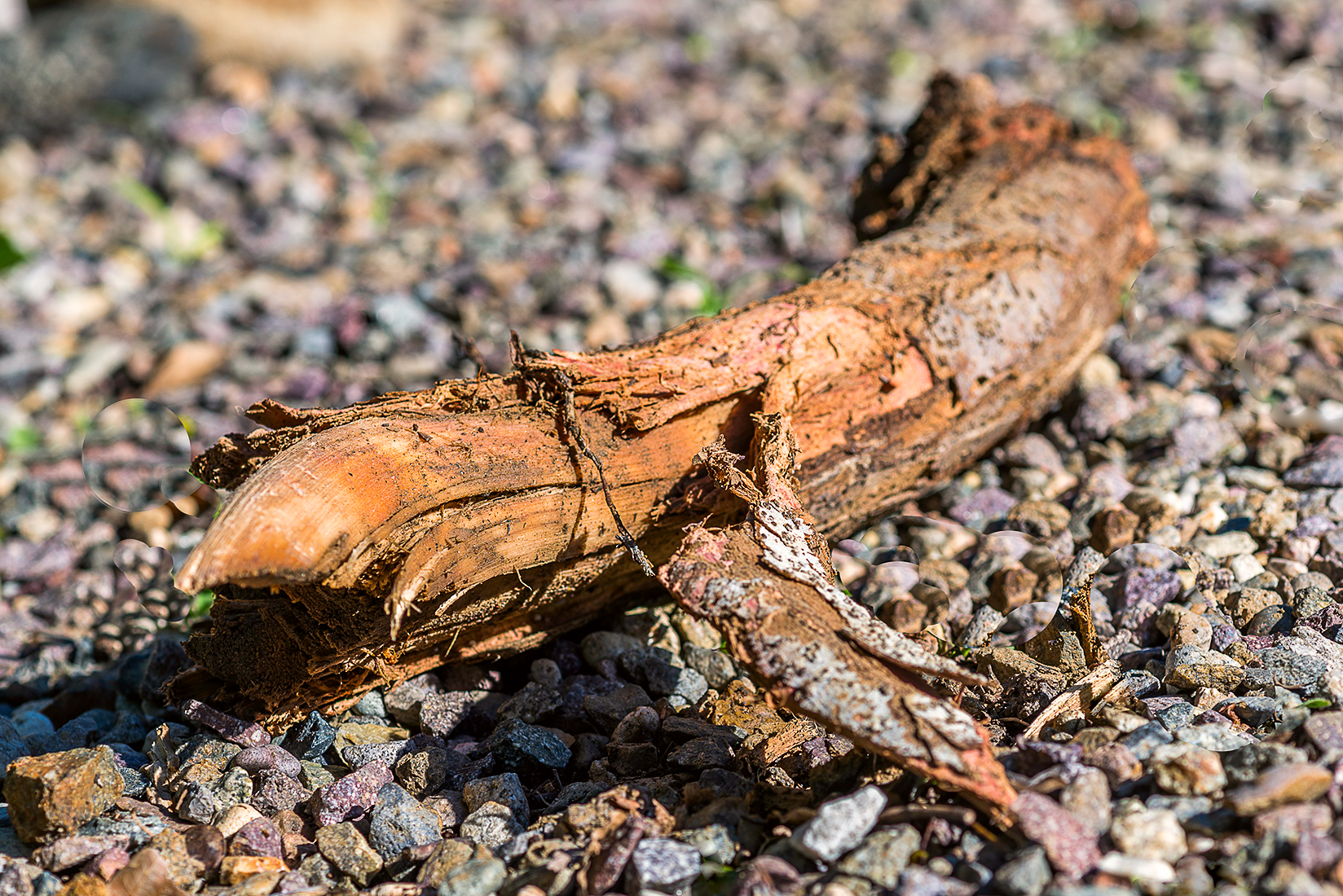 Life is not always roses and sunshine. But it's what we make of it thru the storm.
Blessings – Debbie