What does one do when the ghosts and goblins fail to come trick 'r treating?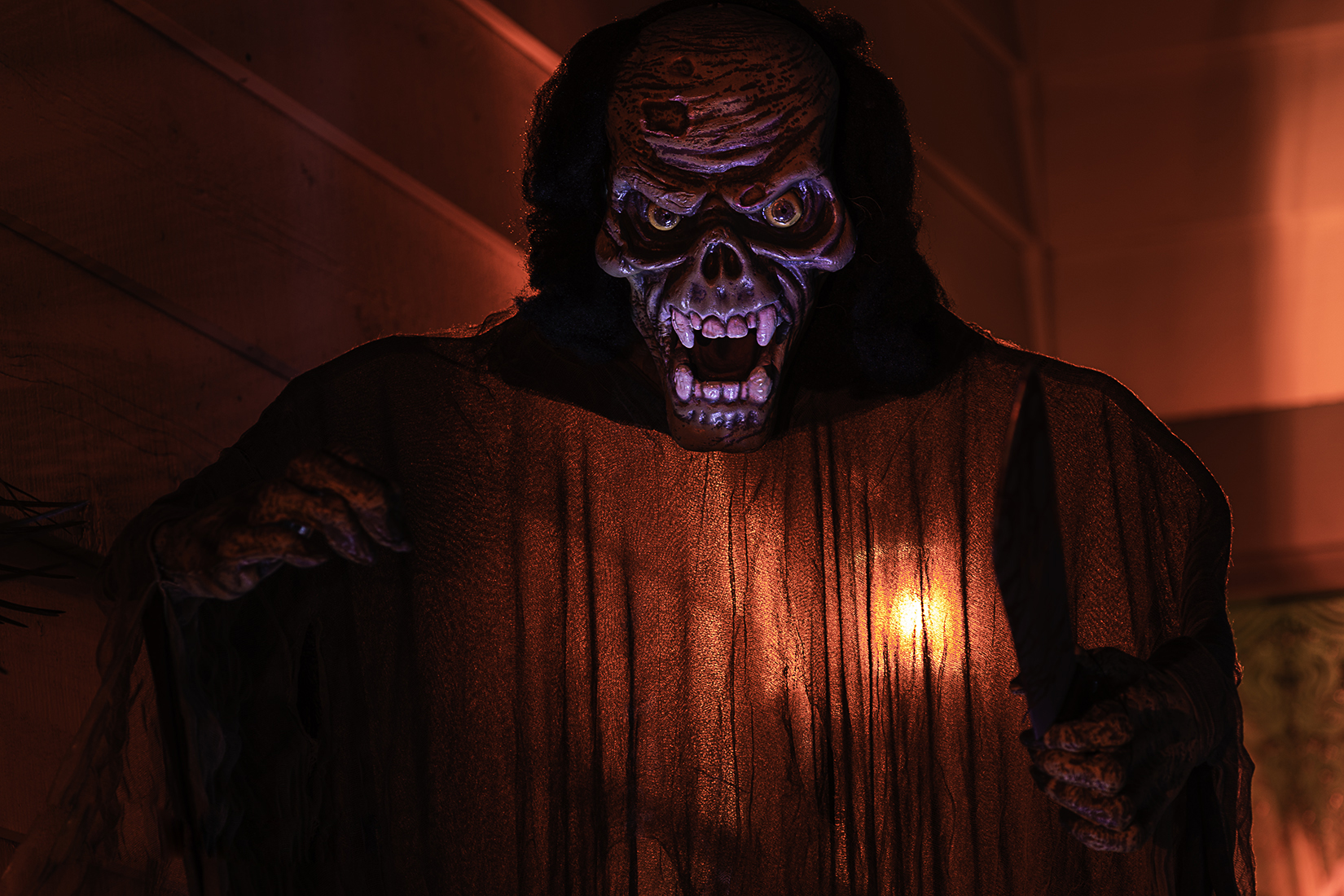 One visits their neighbor to check out their spooky decor. Nice work, neighbor!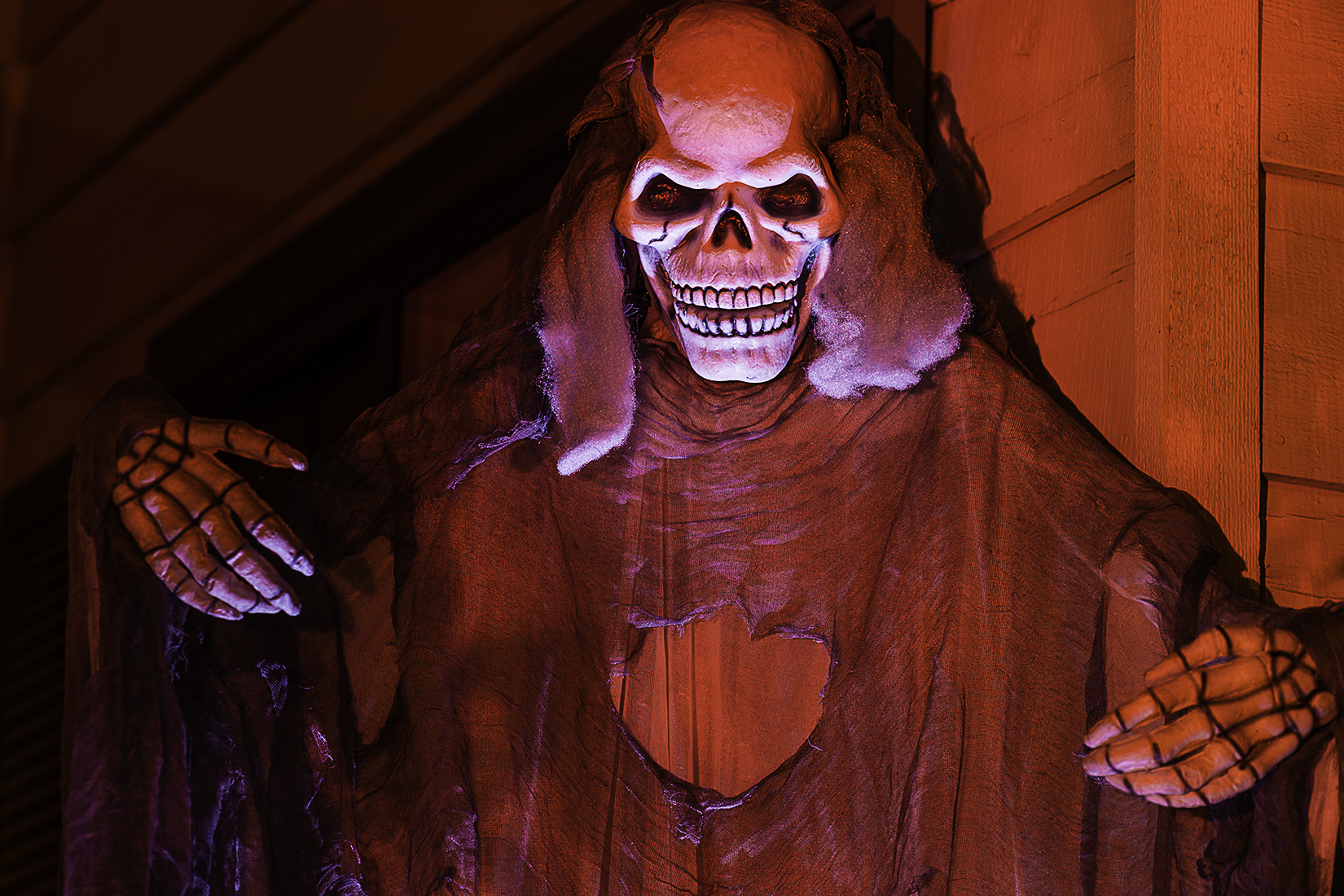 Finally we had a few trick 'r treaters AKA our beautiful neighbors grandchildren.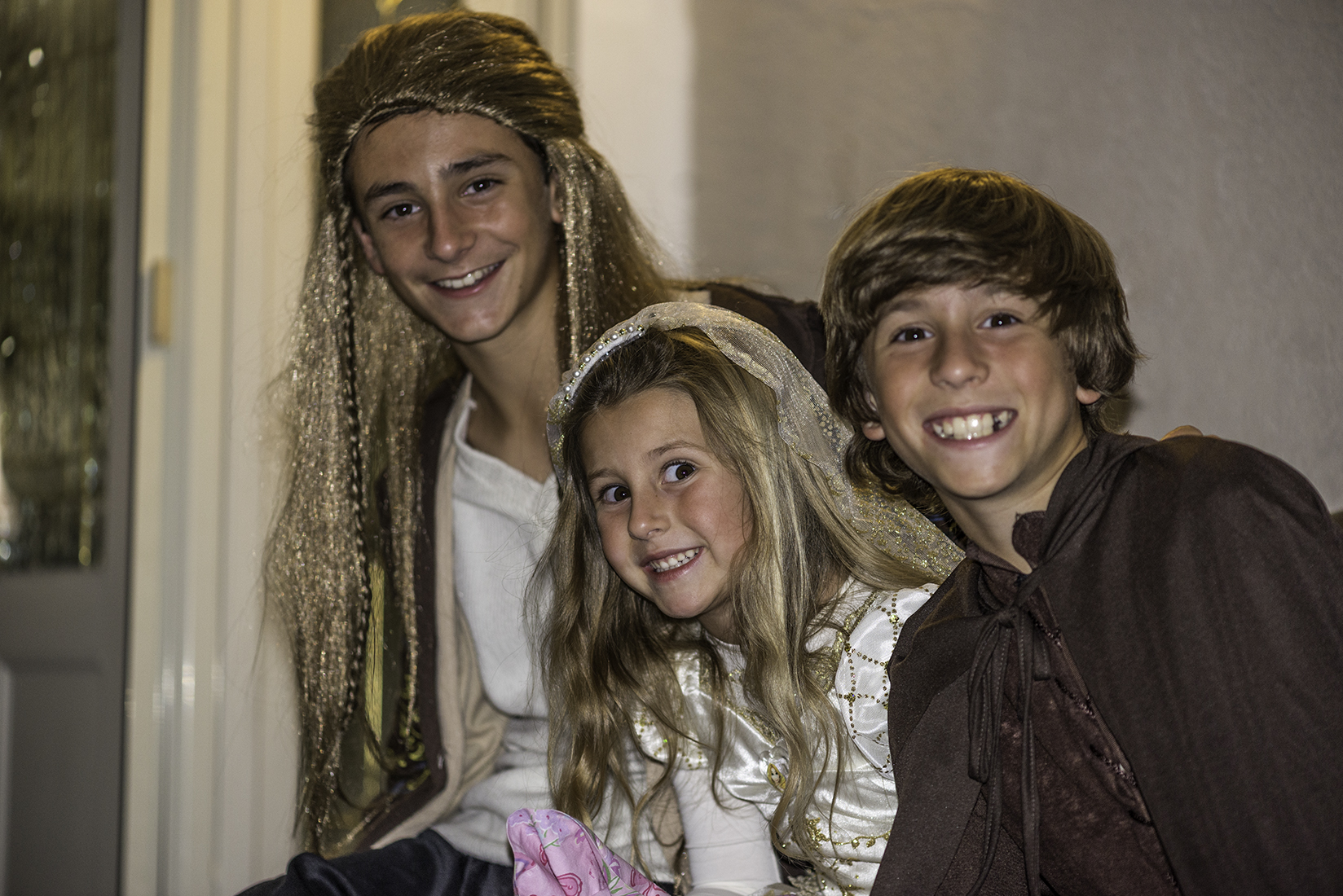 And this cute little guy did not disappoint when I asked him to strike his character pose.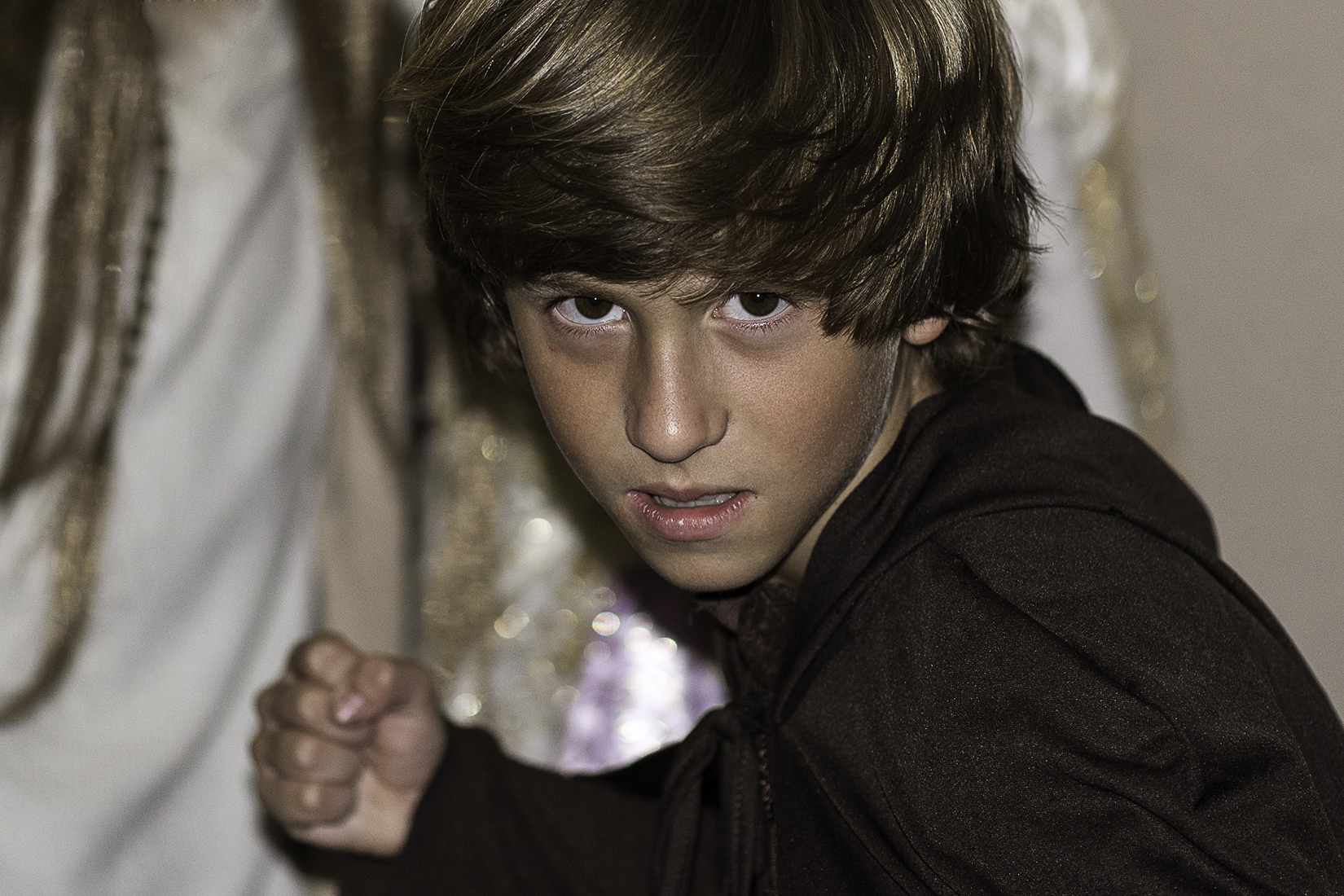 Happy Halloween!
Blessings – Debbie