As in to-do list.
I started the day with a number of things on my list of things to do.
First up – Clean the pond. I don't believe I've talked too much about how I like to keep the pond free of debris. But it's one of those things I strive to do daily. Not because it's a necessity, I just enjoy it better when it's clean.
The daily cleaning = netting out any leaves or debris that may have blown in overnight.
Today was the day to actually get in with the fish. During the summer months, I like to dip in about once a week to clean out the lilly pads and flowers that are no longer bloom. Something like deadheading the lilies and pads.
It also tickles me that the fish actually come swimming right up to me the moment I get in. They let me pet them and we're like best buddies. And if I stand in one place for a while, they begin to nibble on my skin. The whole experience truly makes my heart happy.
Here's an image I shot of one of the babies. I can hardly believe they are a year old this month. Yup, he was born in the pond last year.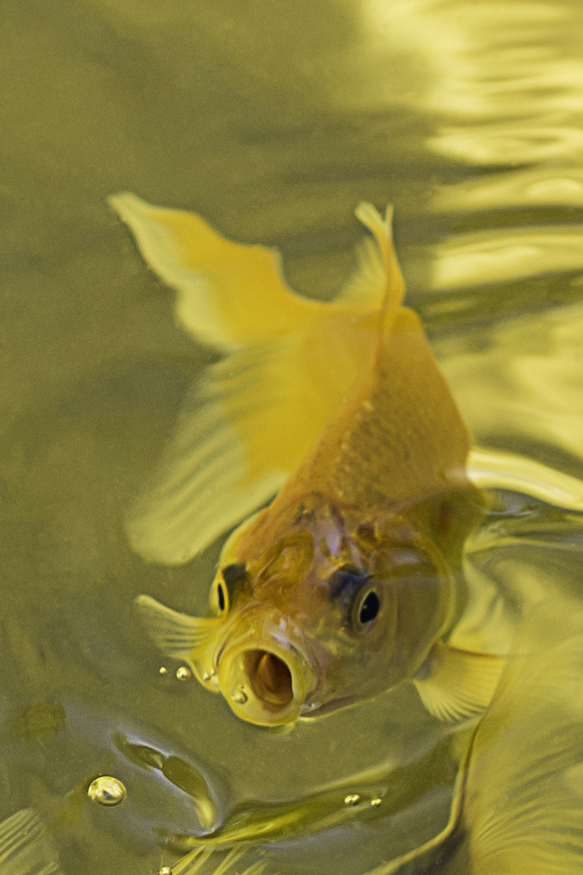 I also wanted to give the roses some attention. I gave some a little extra TLC with a dose of coffee grounds. And while I was at it, I thought I'd shoot an image of the roses, but in a different perspective. I love the array color throughout the garden.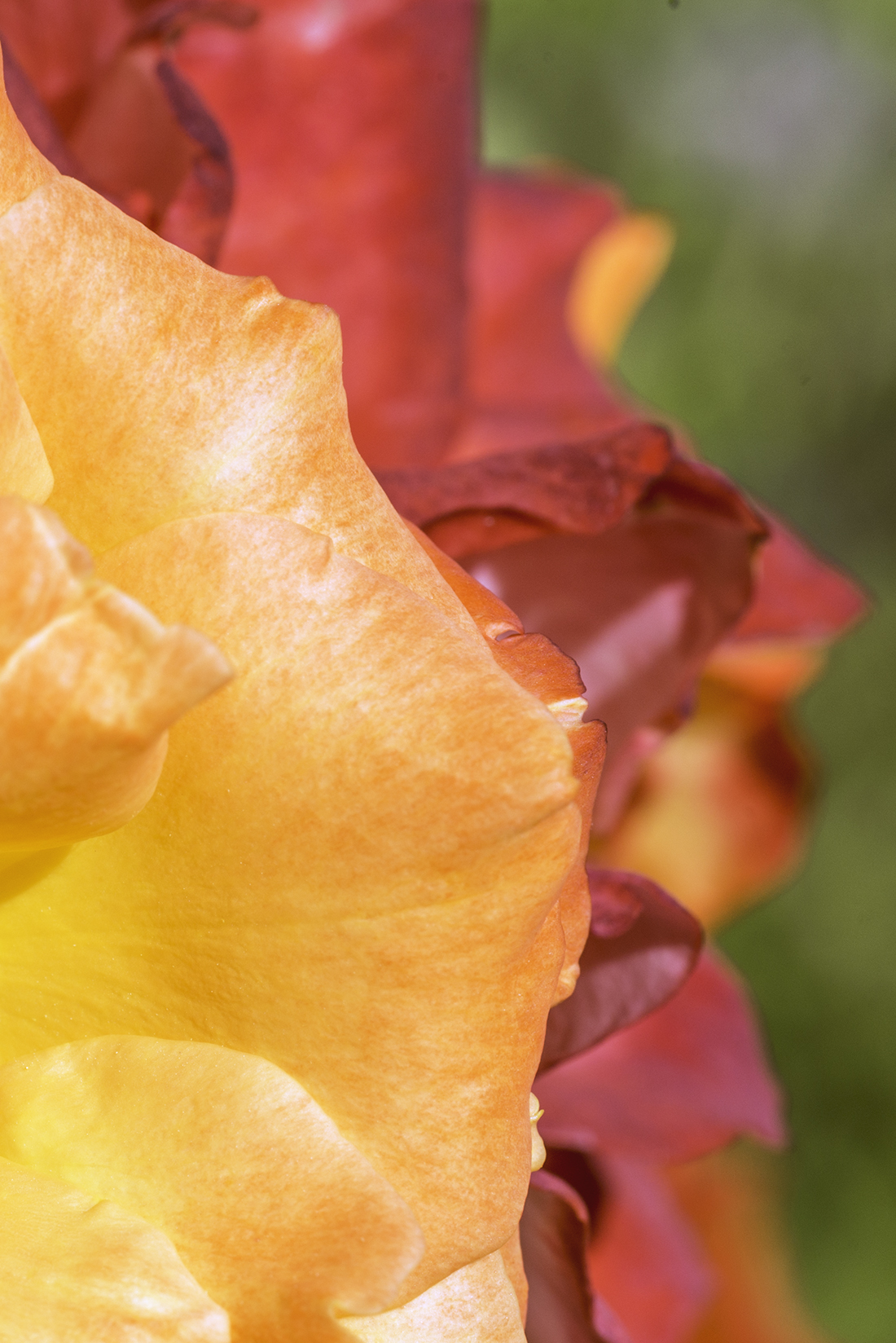 And I took an image of this plant. It bloomed this week for the first time this season. Soon it will be loaded with pretty flowers.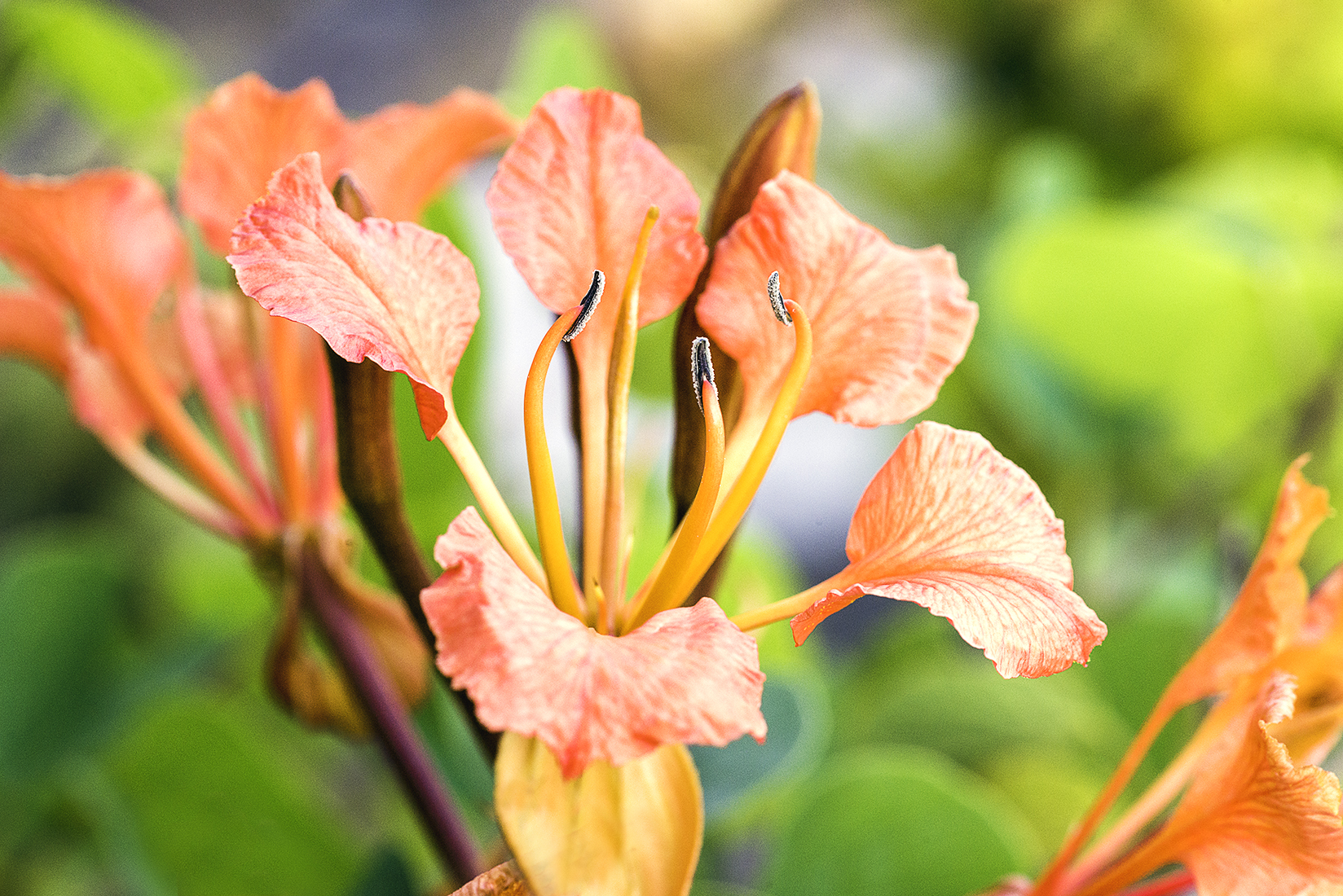 And then I had other things on my list.
Things like returning an item back to the store. It wasn't a painful task, but it sure felt like it. It's one of those things I've been procrastinating. So it's a relief to have that little pesky thing crossed off.
And picking up some items at Bed Bath and Beyond. I was particularly excited with this stop as I had three 20% off coupons + one $5.00 off coupon + one $25.00 gift card. I'll say I made out really well today.
One last stop at the grocery store for some much needed grub and then home sweet home.
My list also included some household chores, laundry and ironing. Done, done and DONE!
And then I got to do something that wasn't on my list. I took a nap. Because my peepers were heavy, so I gave them a rest. And that sure did a body good.
And now we're heading into a nice 3-day weekend. I'm really looking forward to it, as we have a few fun gardening things on our weekend list of things to-do.
Cheers to To-Do lists and getting things crossed off.
Happy Weekend Friends!
Blessings – Debbie