Well good day! Finally, I'm back!
Yes, I'm back to bite off early March, bit by bit. I'm not so thrilled when I get this far behind, but I refuse to carry on as if nothing happened. There is so much to catch up on and there is no better time than now to start. Well, all of those yesterdays would have been a good time too, but they're gone.
So here goes…
The date, March 2nd. – There was a crazy loud boom as March unfolded. I don't think I'll ever forget it. We were blasted with hail.
Totally in like a lion.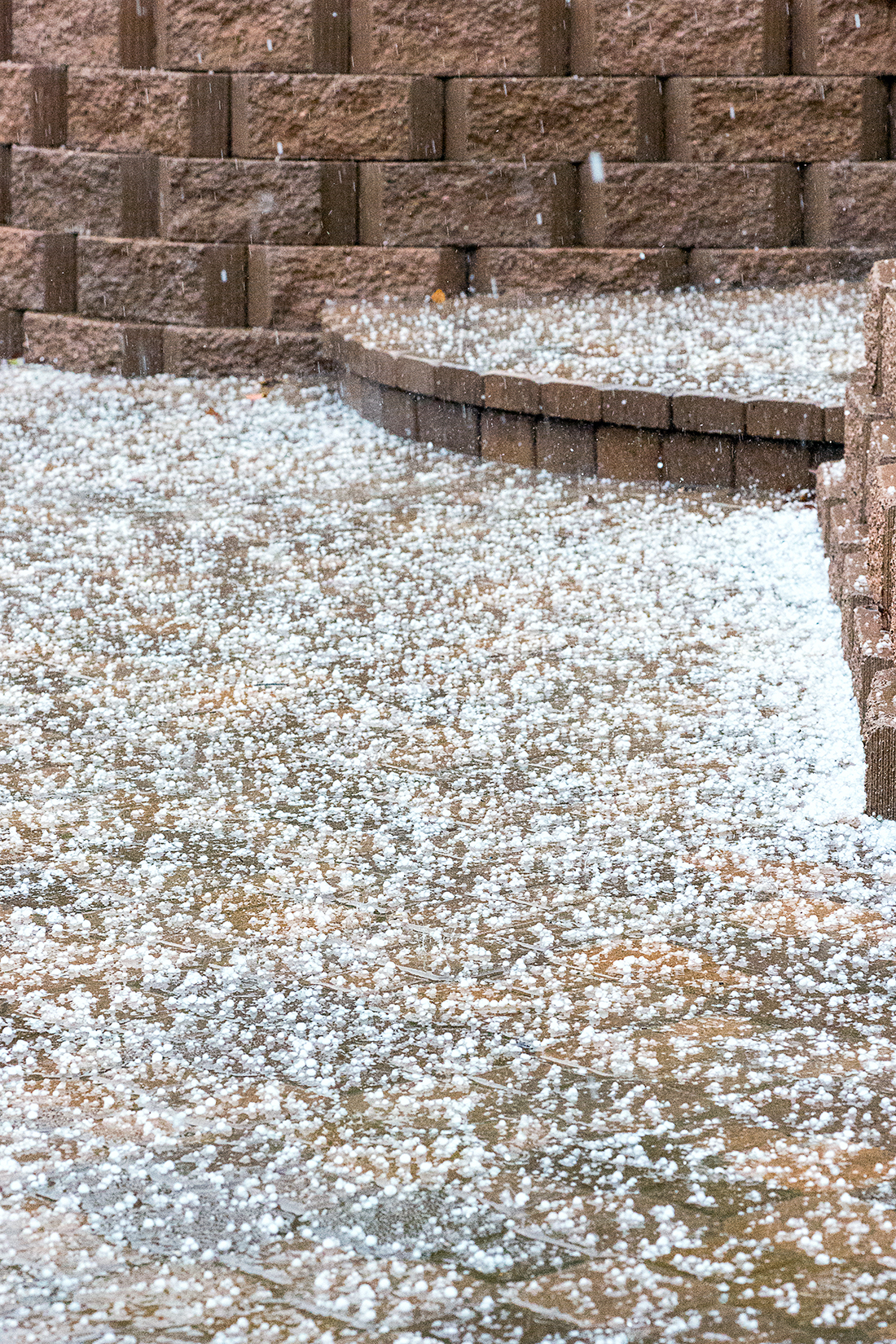 I don't think the fish have ever experienced this much commotion. I know I haven't.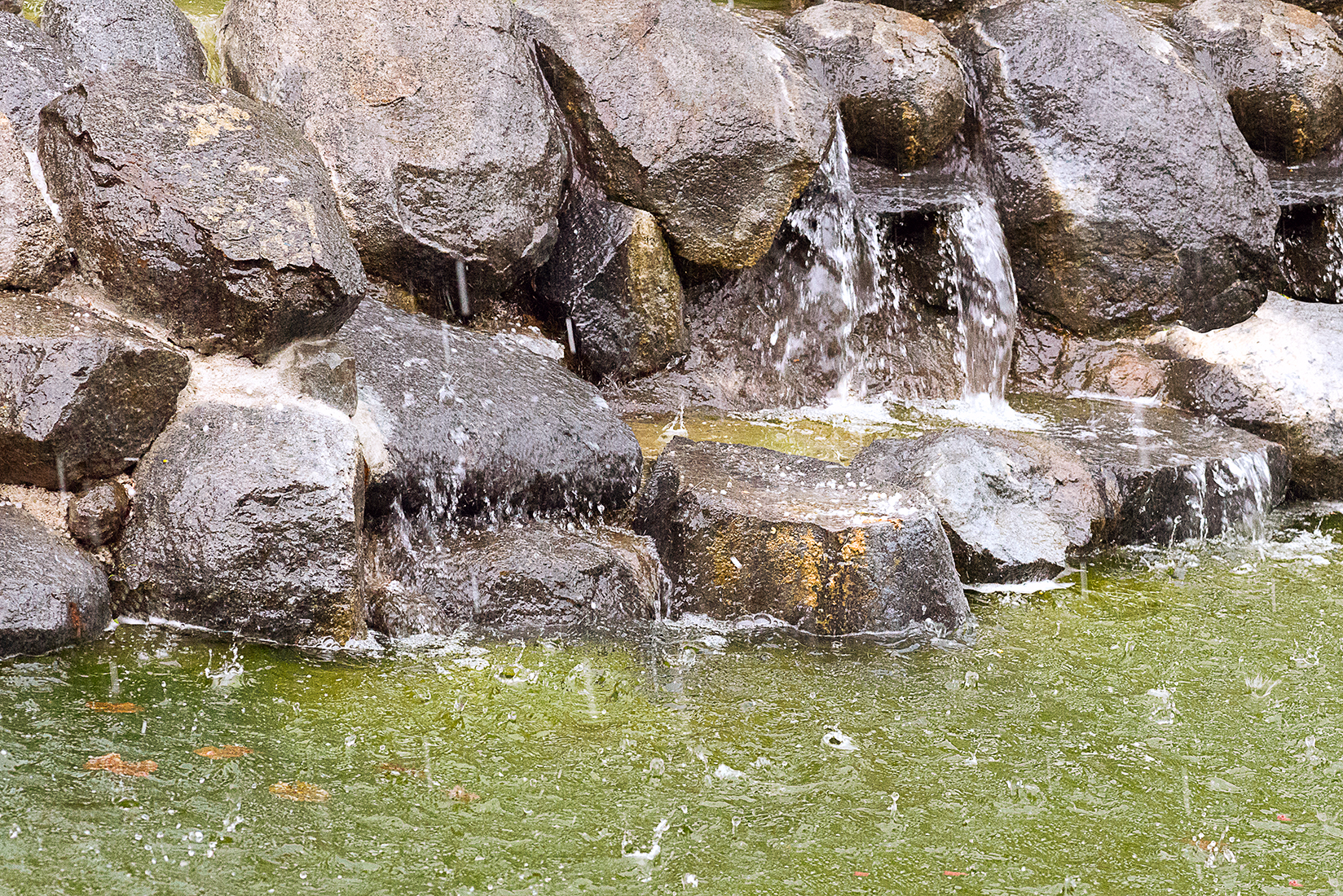 And I know the palms were probably in shock. This just doesn't happen in So Cal. Or does it? It was a first for us in the 5 years we've lived here.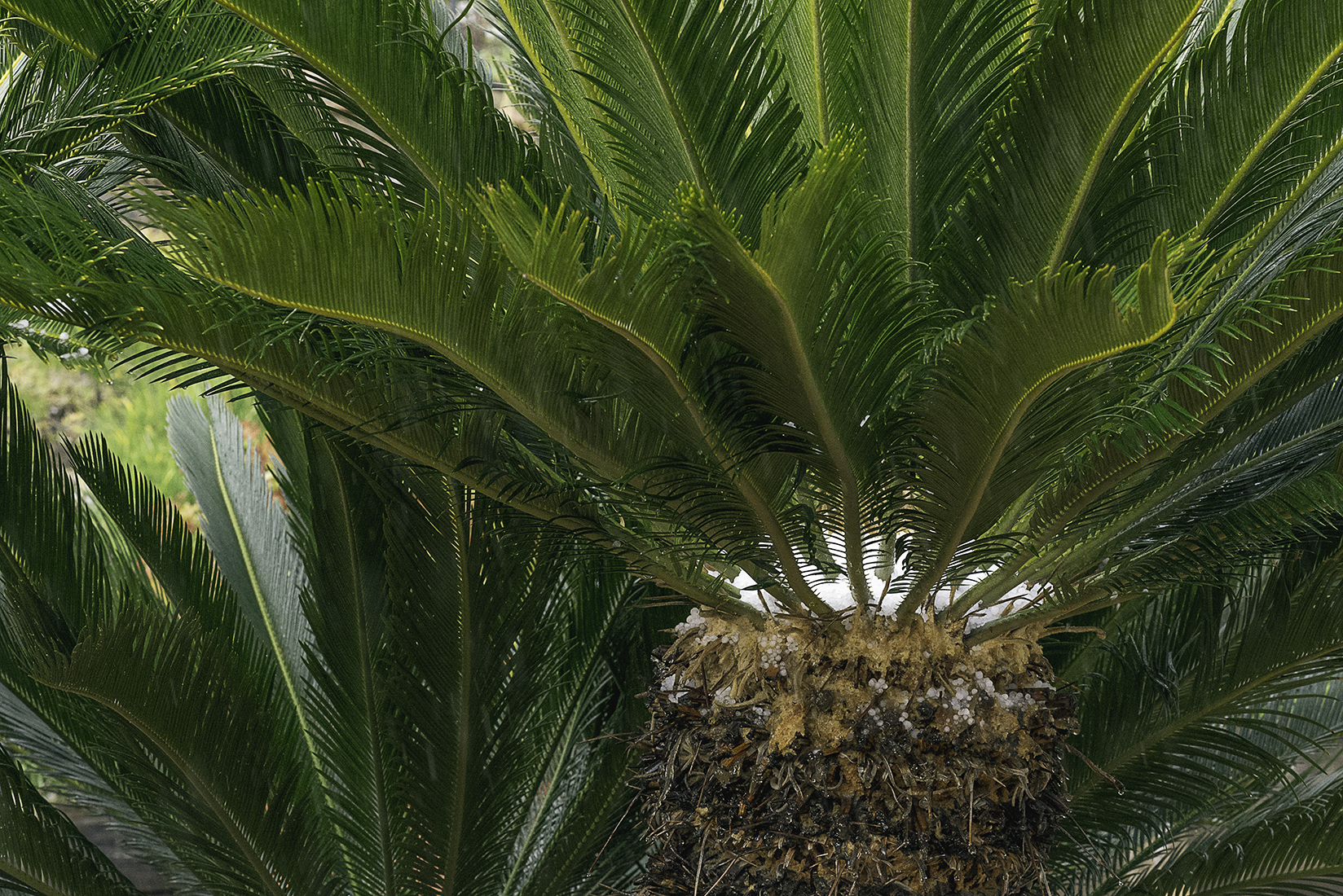 It was a month of fire too. Nice evenings spent around the fire pit. This was another early March weekend evening. (actually, this shot was taken the morning after) I still remember the day, it was one of the many days I had spent 99% of my time outdoors. And looking up into the clear night sky peppered with stars and planets, was glorious.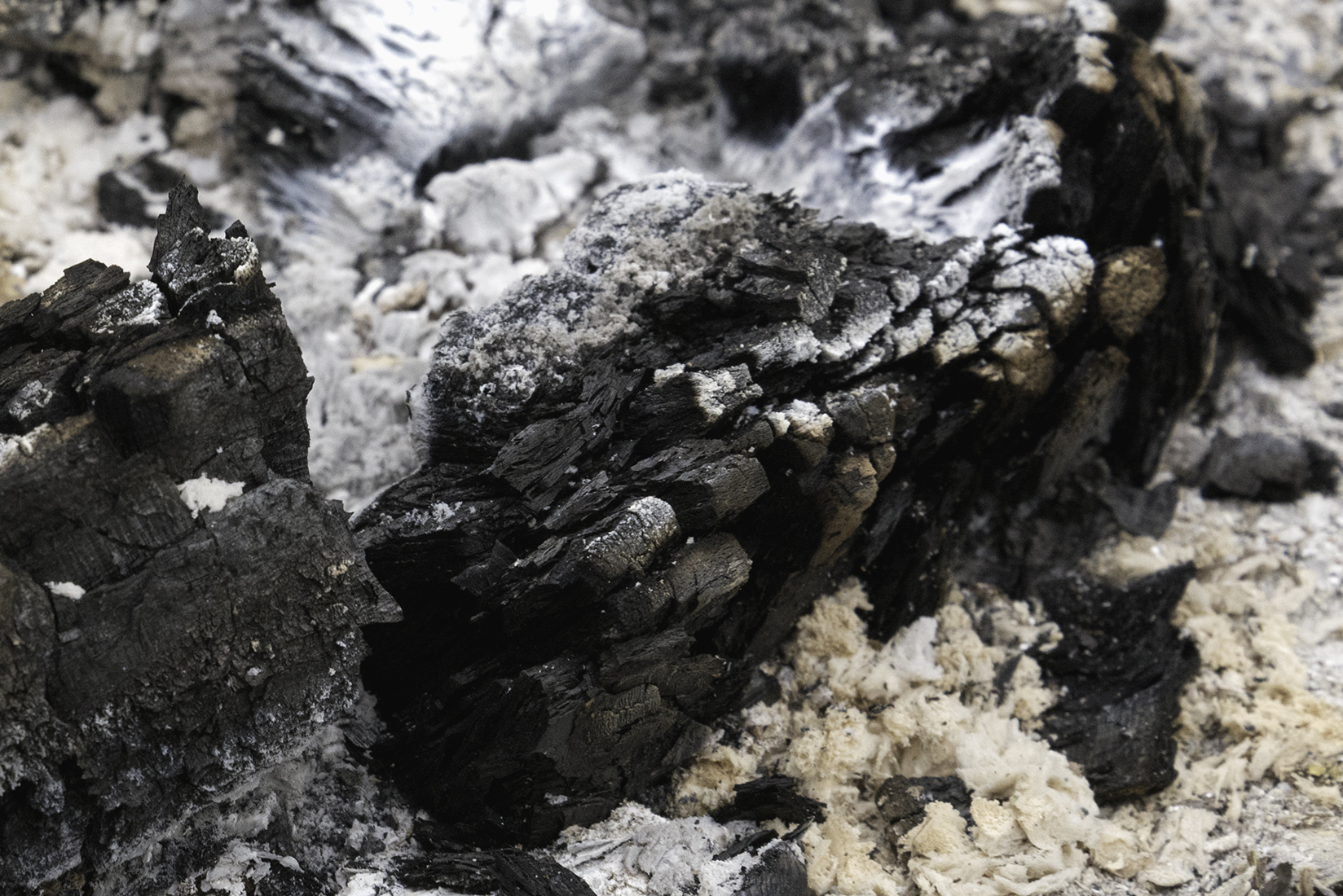 During late February – early March, we had the old plantings ripped out of the immediate left side of the waterfall. I had been working on transplanting things from around the yard to the area. It will be fun to watch the ground cover spread and the plants blossom. I also planted 4 roses in various areas on the upper terrace. Meals were also enjoyed on the patio. This is pretty much where I spent a good deal of time…
An early foggy Monday morning. Note the purple wisteria in bloom.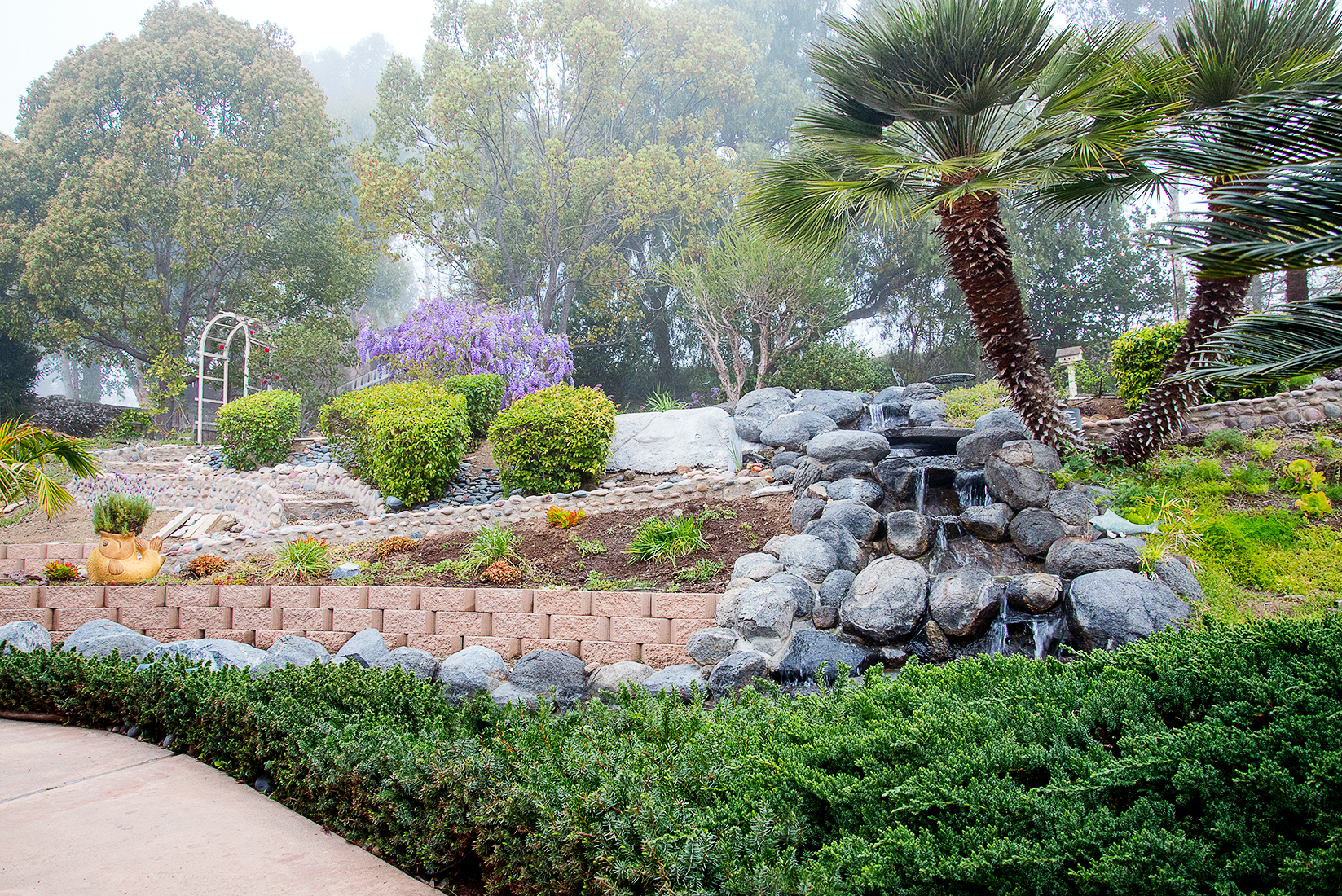 As mid March drew near, I was beginning to think of all the stuff that needed a little sprucing before company arrived on the 14th.
So I started Wednesday, the 11th at the car wash, then salon.
The hubs wanted a smile. Much better he said.
Then we waited for our guests to arrive.
Oh wait, one more lil thing!
On the 13th, we had the electricians over to add LED lights in the kitchen and dining room. "What were we thinking" were my thoughts, when company was due to arrive the next day. So much dust, oh the dust…But in the end, we were so happy to have the job done. And all the dust bunnies were put to rest before company arrived.
To be continued…
Blessings – Debbie