Do you ever get knee-deep in a project, where it seems ongoing and that it will never end? Well, that's how I feel on the extended patio area that we're adding.
It would be nice to have it finished, yesterday. But, alas, it's going to take a bit longer.
However, I'm thankful for progress.
The guys (two of them) working on our project are only free on Saturdays. And some Saturdays they are not able to work. But we like their work, so we're willing to take what we can get.
This is where we left of this past Saturday.
They were able to do 90%, if not more of the retaining wall in the four hours they were here.
+ they were able to dig the trenches for drainage (hopefully this coming weekend).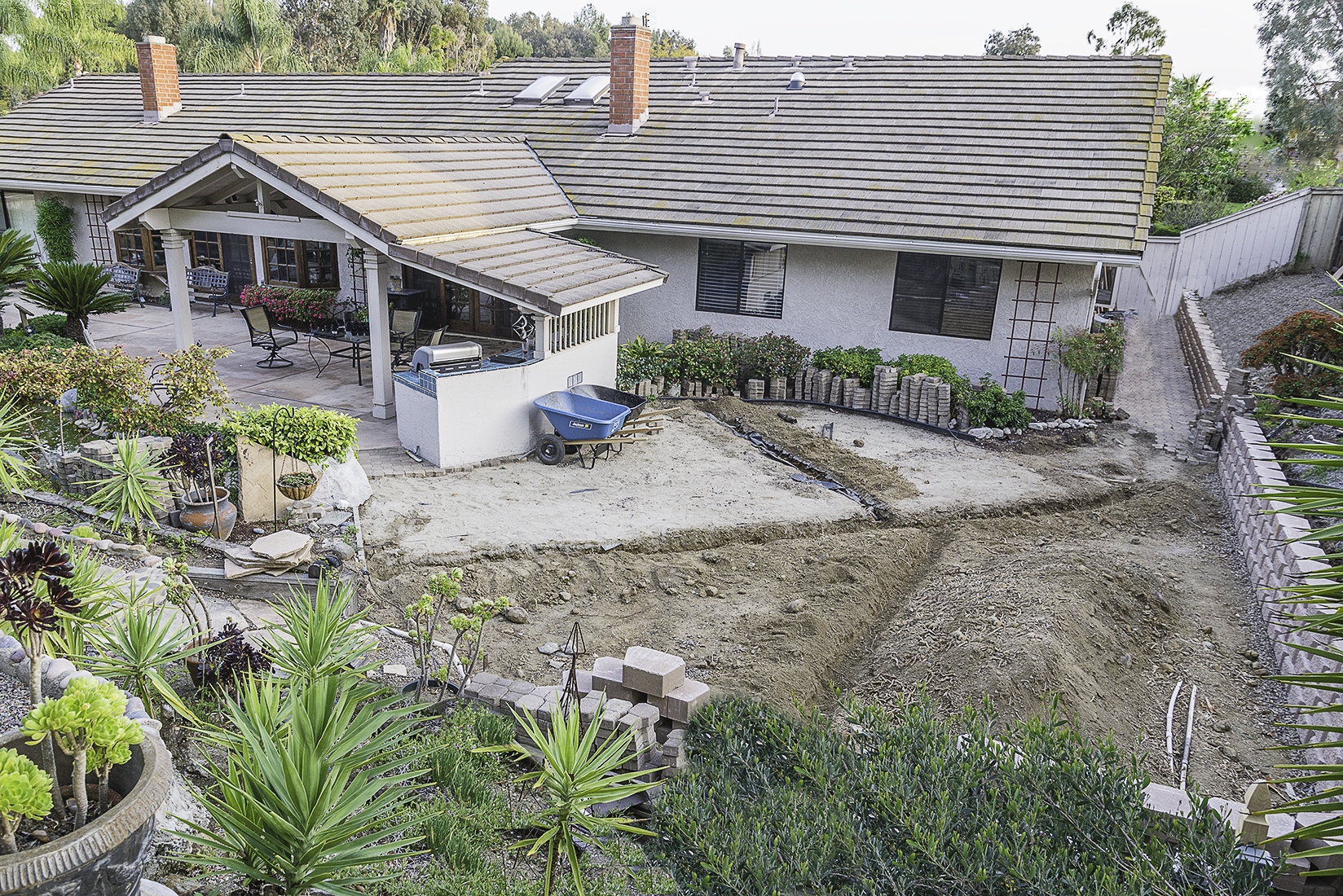 To recap, this is where we were a few steps ago.
The wall/slope on the right side of the image was hammerjacked and cut away.
The pavers were lifted such that the uneven areas could be fixed and the entire area leveled for the extension of the patio.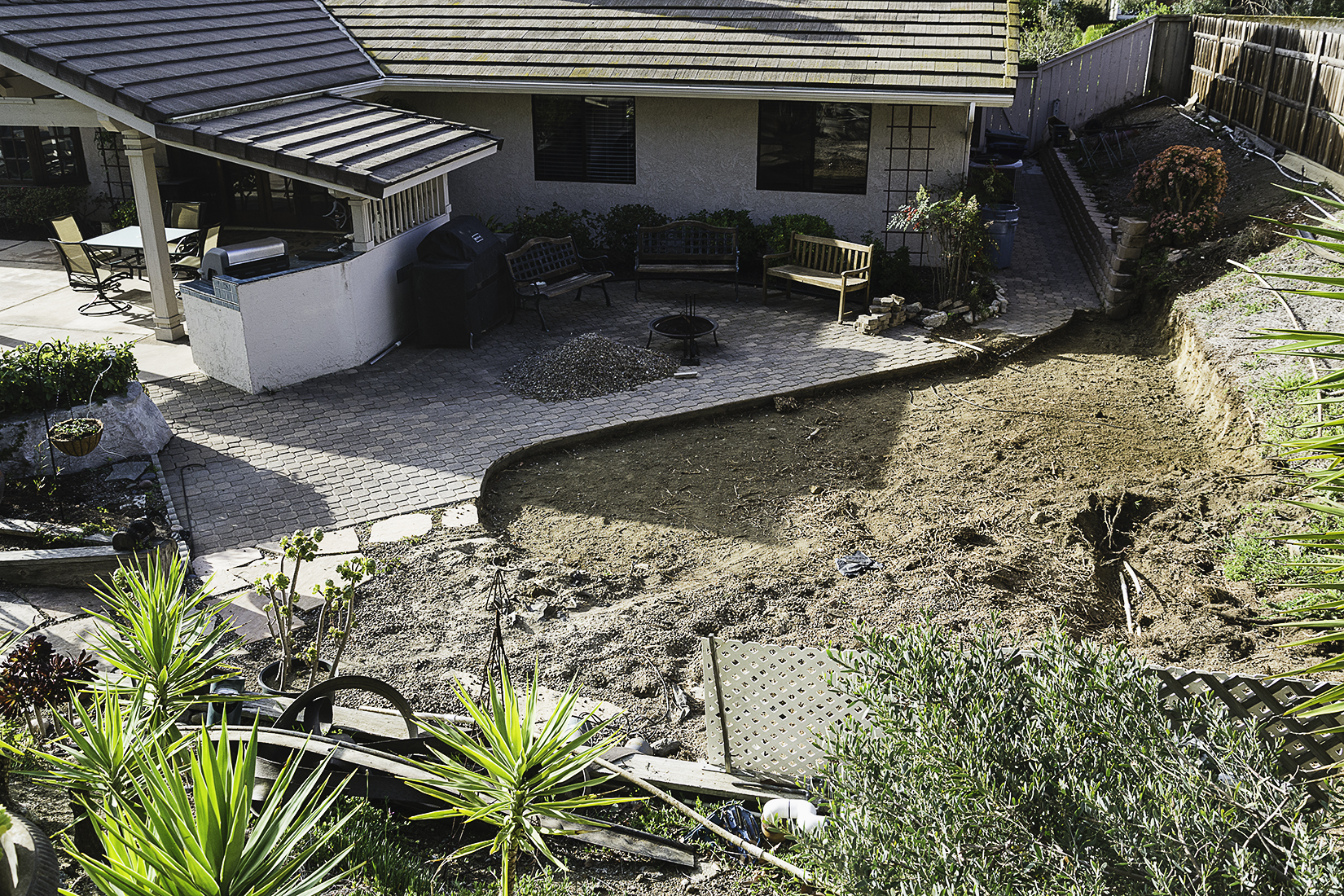 This is the view from down below showing the progress of the retaining wall and the trenches that were dug for drainage. It's where we left off this past Saturday.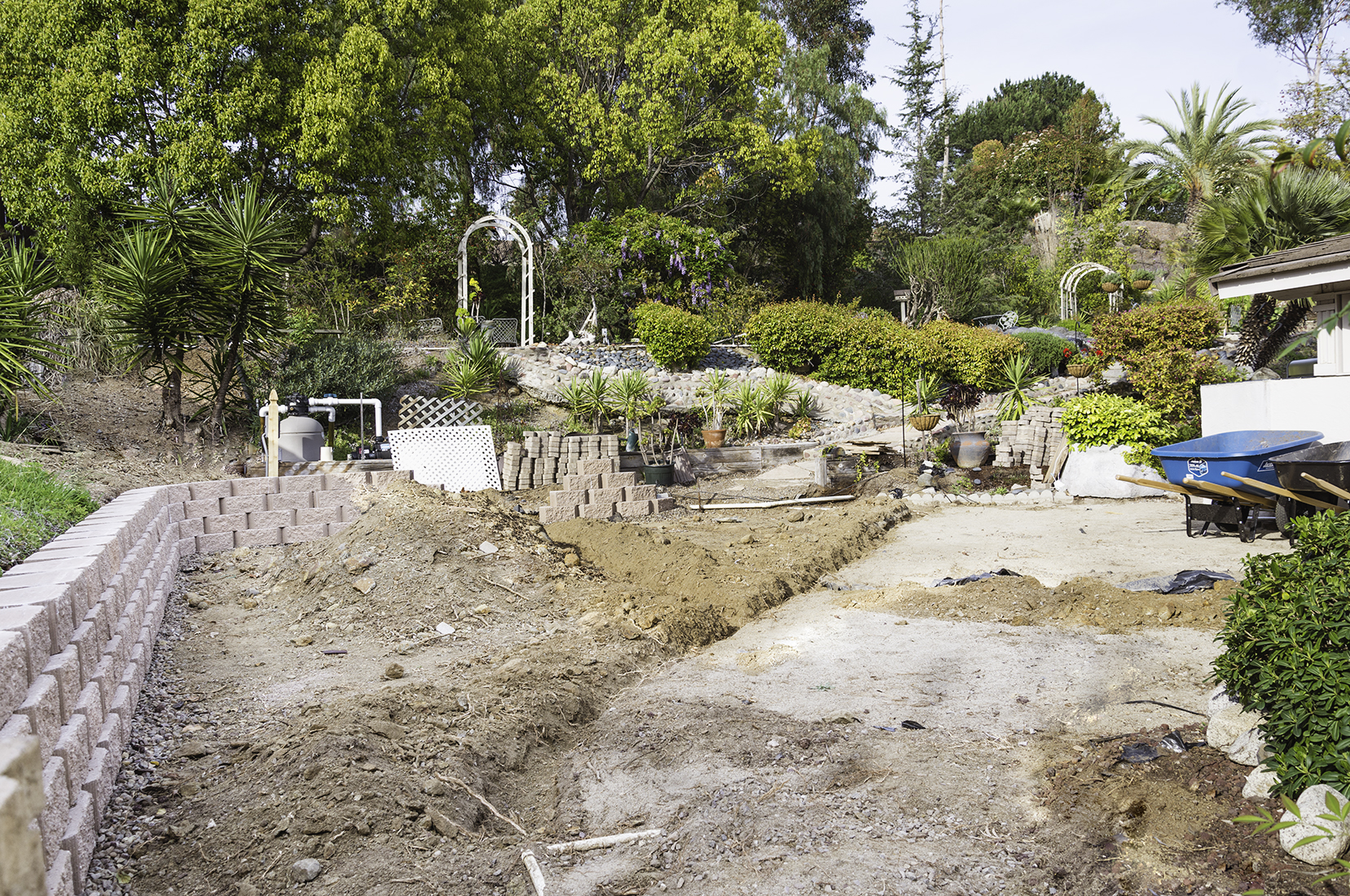 A look at the area during the first few steps of the process…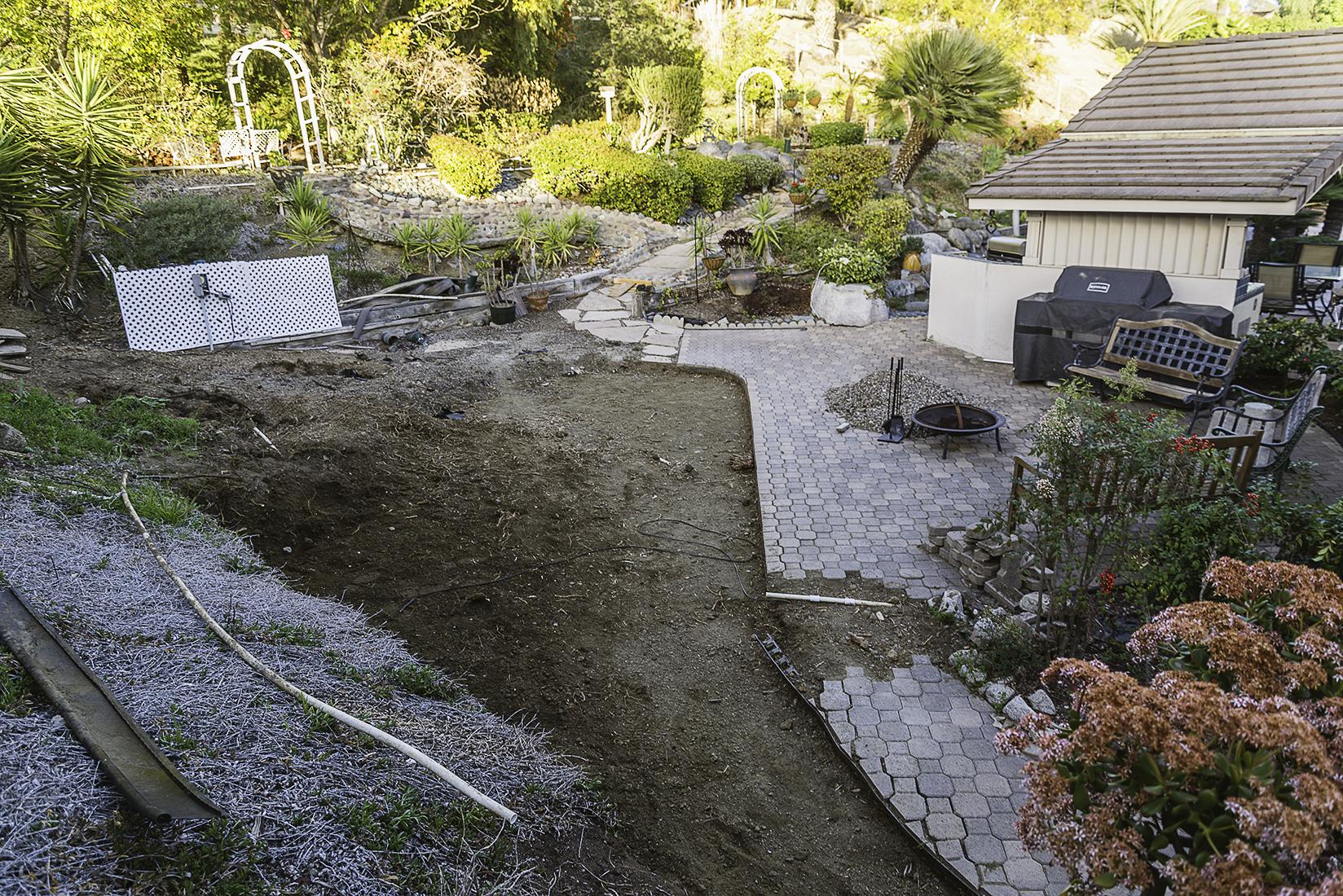 I can't believe it was just one year ago this past Friday (March 29th) that we walked thru the door of what would become our new home in San Diego. It was love at first sight, as It took us all of 10 minutes to say, "we'll take it".
I recall the lump that developed in my throat when I first saw the waterfall and pond. It was a dream. A dream that I truly thought would always be a dream. As I never expected something like this would ever come true.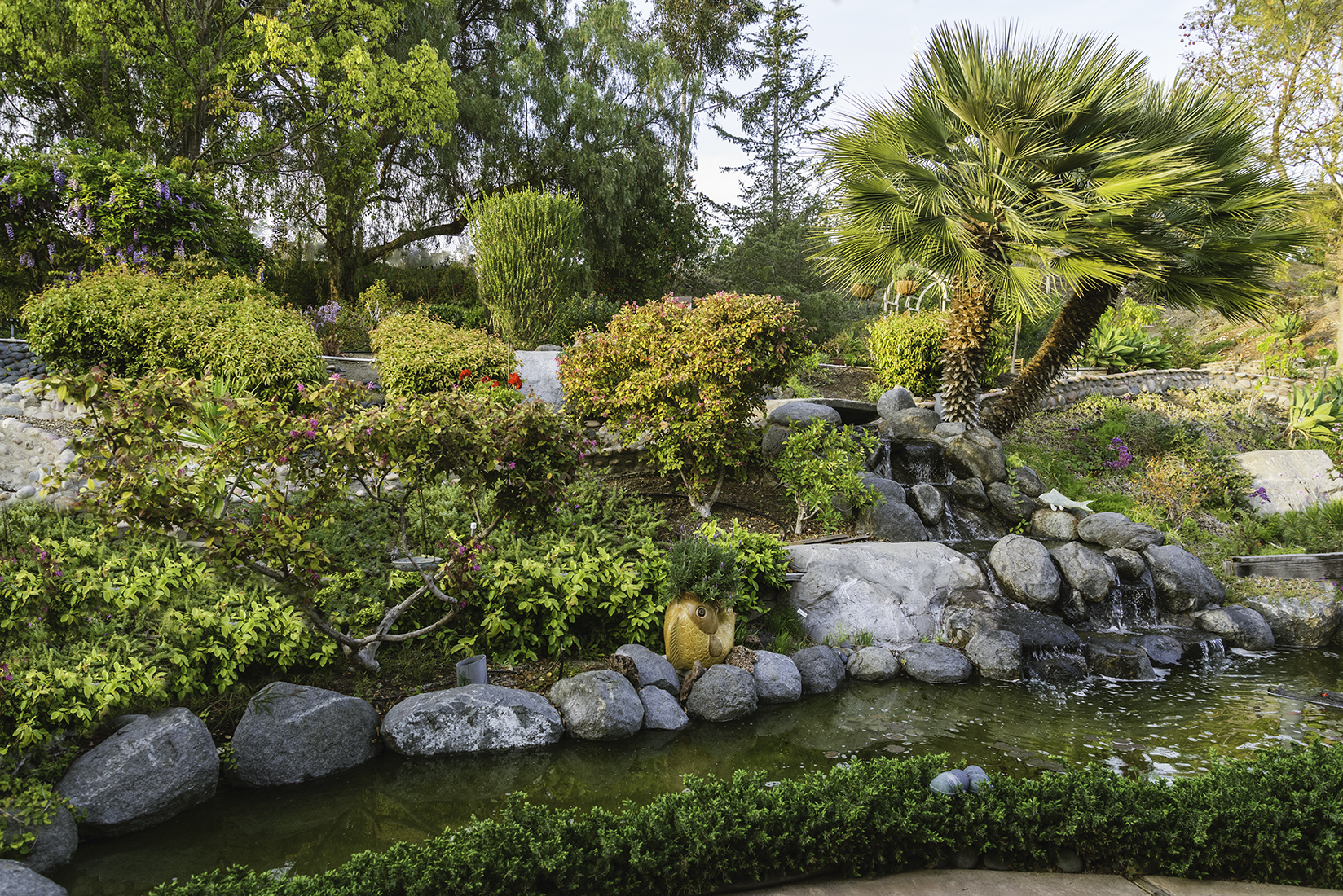 A year later, we continue to make changes, pour love into it and feel blessed to affectionally call it home sweet home.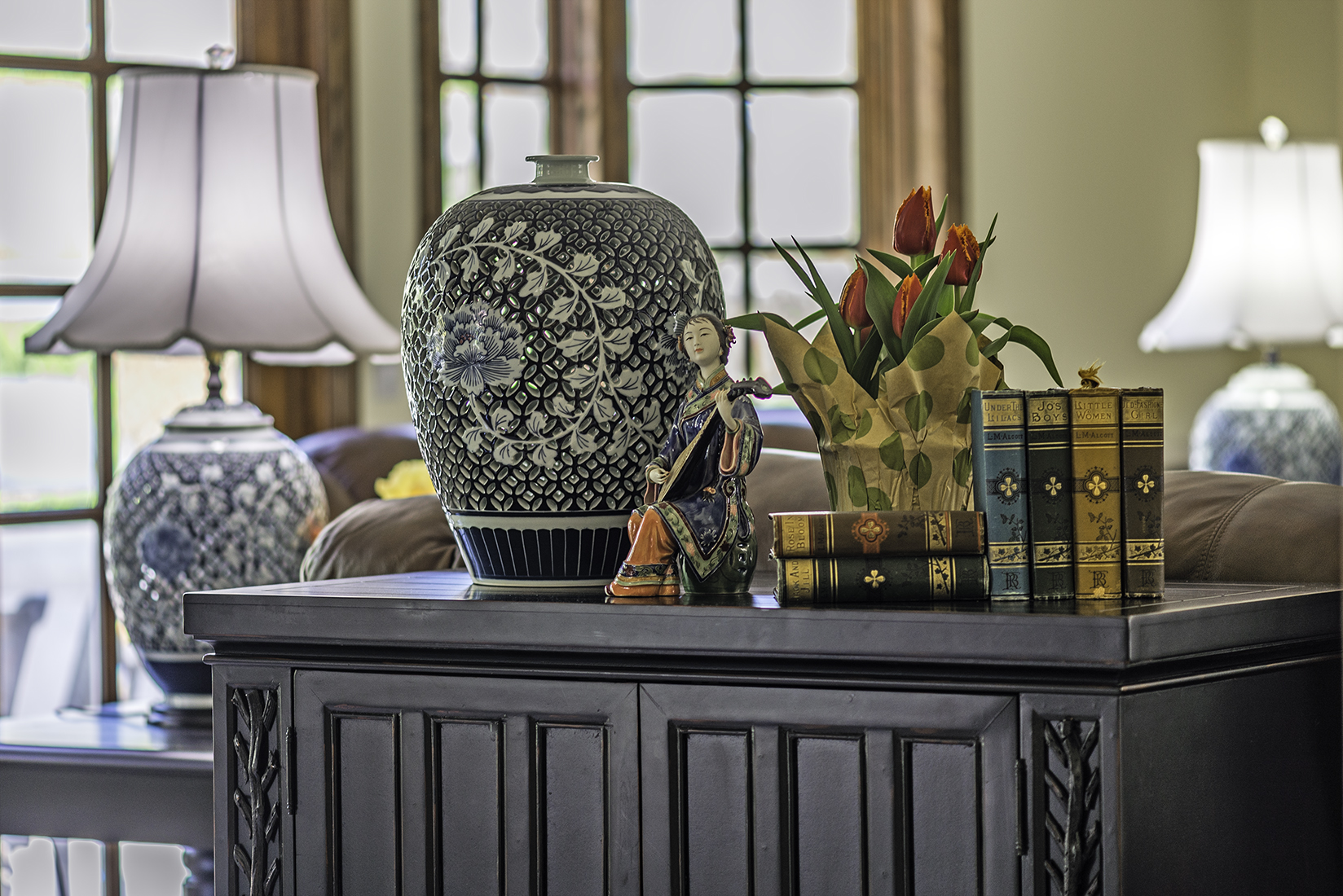 One year later, we can't imagine living anywhere else.
Back to my homework! As I'm adding more projects to my plate this month.
Blessings – Debbie